The History of the European Championships

Elite European Championships History
TRIATHLON OLYMPIC DISTANCE
1985 Immenstadt Triathlon European Championships

Rank men women
1 Rob Barel (NED) Alexandra Kremer (GER)
2 Klaus Klären (GER) Anna-Lena Fritzon (SWE)
3 Jorg Hofmann (GER) Sarah Coope (GBR)
1986 Milton Keynes Triathlon European Championships
Rank men women
1 Rob Barel (NED) Lieve Paulus (BEL)
2 Jurgen Zäck (GER) Sarah Springman (GBR)
3 Jorg Hofmann (GER) Sarah Coope (GBR)
1987 Marseille Triathlon European Championships
Rank men women
1 Rob Barel (NED) Sarah Coope (GBR)
2 Philippe Méthion (FRA) Sarah Springman (GBR)
3 Karel Blondeel (BEL) Chantal Malherbe (FRA)
1988 Venezia Triathlon European Championships
Rank men women
1 Rob Barel (NED) Sarah Springman (GBR)
2 Didier Volckaert (BEL) Doloritha Gerber (SUI)
3 Jochen Basting (GER) Pernille Svarre (DEN)
1989 Cascais ETU Triathlon European Championships
Rank men women
1 Yves Cordier (FRA) Simone Mortier (GER)
2 Rob Barel (NED) Kirsten Ullrich (GER)
3 Juergen Zack (GER) Sarah Springman (GBR)
1990 Linz ETU Triathlon European Championships
Rank men women
1 Fons Hamblok (BEL) Tea Sybesma (NED)
2 Rob Barel (NED) Simone Mortier (GER)
3 Wolfgang Kattnig (AUT) Isabelle Mouthon (FRA)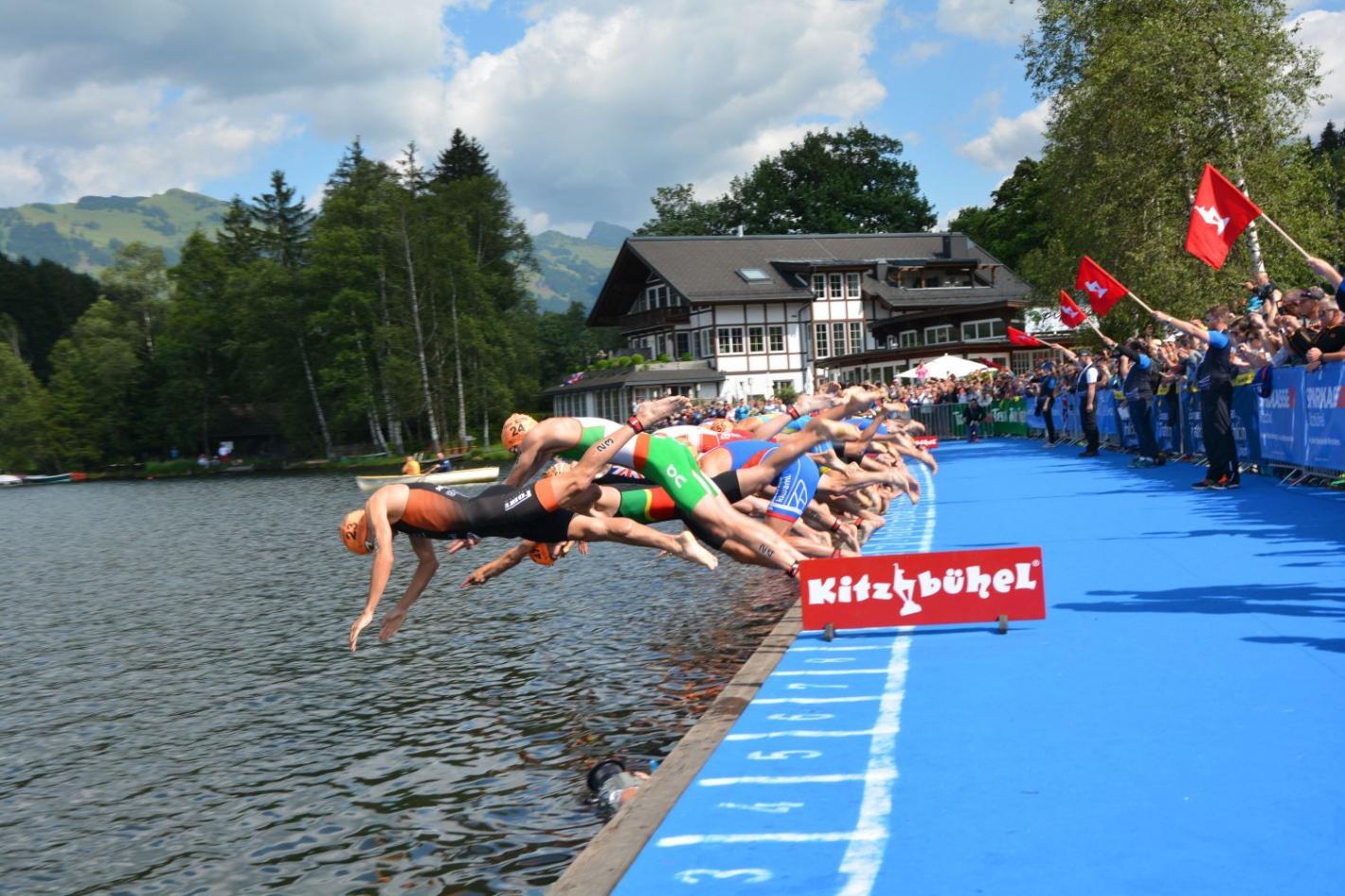 1991 Geneva ETU Triathlon European Championships
Rank men women
1 Simon Lessing (GBR) Isabelle Mouthon (FRA)
2 Rob Barel (NED) Simone Mortier (GER)
3 Remy Rampteau (FRA) Sonia Krolik (GER)
1992 Lommel ETU Triathlon European Championships
Rank men women
1 Spencer Smith (GBR) Sonia Krolik (GER)
2 Simon Lessing (GBR) Lone Larsen (DEN)
3 Glenn Cooke (GBR) Ute Schaefer (GER)
1993 Echternach ETU Triathlon European Championships (including youth, juniors)
Rank men women
1 Simon Lessing (GBR) Sabine Westhoff (GER)
2 Thomas Hellriegel (GER) Simone Mortier (GER)
3 Rainer Mueller-Hörner (GER) Lydie Reuze (FRA)
1994 Eichstadt ETU Triathlon European Championships
Rank men women
1 Simon Lessing (GBR) Sonia Krolik (GER)
2 Ralf Eggert (GER) Sabine Westhoff (GER)
3 Rainer Mueller-Hörner (GER) Isabelle Mouthon (FRA)
1995 Stockholm ETU Triathlon European Championships (first time ever also a junior event)
Rank men women
1 Rainer Mueller-Hörner (GER) Isabelle Mouthon (FRA)
2 Luc Van Lierde (BEL) Natascha Badmann (SUI)
3 Spencer Smith (GBR) Suzanne Nielsen (DEN)
1996 Szombathely ETU Triathlon European Championships
Rank men women
1 Luc Van Lierde (BEL) Suzanne Nielsen (DEN)
2 Denis Looze (NED) Mieke Suys (BEL)
3 Ralf Eggert (GER) Sophie Delemer (FRA)
1997 Vuokatti ETU Triathlon European Championships (first ever drafting Championships and 2 junior categories)
Rank men women
1 Spencer Smith (GBR) Natascha Badmann (SUI)
2 Stefan Vuckovic (GER) Virginia Berasategi (ESP)
3 José Miguel Barbany (ESP) Suzanne Nielsen (DEN)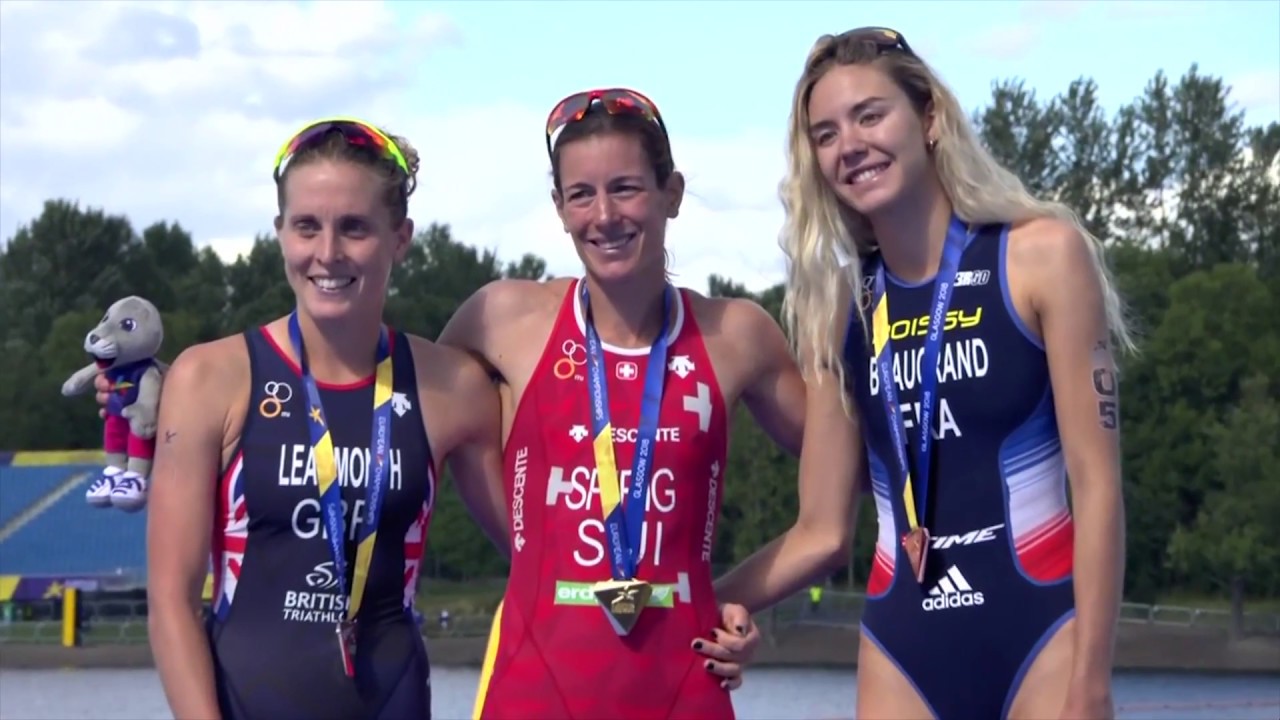 Events Live Results and Live Streaming
Europe Triathlon Cup Barcelona, Spain, 10 October
Live Results
Live Streaming
Historic Annual General Assembly Minutes
AGA 2012 Eilat, Israel Document 1
AGA 2012 Eilat, Israel Document 2
Annual General Assembly 2021
European Triathlon Union
Annual General Assembly 2021
Agenda, Accounts Reports Resolutions and Nominees Document
Please click here to download the AGA Documents
please click here for the P&L and Balance Sheet
Please click here for the Budget 2021
NOMINEES EUROPE TRIATHLON ELECTIONS 2021
This is the list of all nominees for the upcoming Annual general Assembly Elections - their CVs or election promotion material can be found by clicking on the CV link
President (1 to elect)
| | | | |
| --- | --- | --- | --- |
| Name | Country | Gender | CV/Election Promotiion |
| Bertrandi Renato | ITA | M | |
Vice-President (2 to elect)
| | | | |
| --- | --- | --- | --- |
| Name | Country | Gender | CV/Election Promotion |
| Breedijk Martin | NED | M | |
| James Bill | GBR | M | |
| Kitchen Chris | IRL | M | |
| Yerolimpos Georgios | GRE | M | |
Treasurer (1 to elect)
| | | | |
| --- | --- | --- | --- |
| Name | Country | Gender | CV/Election Promotion |
| Garcia Perez Alicia | ESP | F | |
Ordinary Board Members (5 to elect)
| | | | |
| --- | --- | --- | --- |
| Name | Country | Gender | CV/Election Promotion |
| Bigot Pierre | FRA | M | |
| Breedijk Martin | NED | M | |
| Charkouskaya-Tarasevich Maryia | BLR | F | |
| D'Hooghe Marc | LUX | M | |
| Grabner Herwig | AUT | M | |
| Hasselberg Sørensen Karen S | NOR | F | |
| James Bill | GBR | M | |
| Patsalides Odysseas | CYP | M | |
| Salamin Pascal | SUI | M | |
| Shipovalova Galina | RUS | F | |
| Silvdahl Ola | SWE | M | |
| Stoica Vlad | ROU | M | |
The entire Board (President, Vice-President, treasurer and ordinary Board members) should have at least 3 members from each gender
Technical Committee (7 to elect, at least 1 of the other gender)
| | | | |
| --- | --- | --- | --- |
| Name | Country | Gender | CV/Election Promotion |
| Amlund Hagen Line | NOR | F | |
| Besenyei Istvan | ROU | M | |
| Bogaert Dirk | BEL | M | |
| Budja Ivan | SRB | M | |
| Garcia Martinez Jorge | ESP | M | |
| Homberger Andrea | ITA | M | |
| Kasapoglu Begüm Özüekren | TUR | F | Click Here |
| Leitane Evita | LAT | F | |
| McAtamney Hugh | IRL | M | |
| Muzicek Petr | CZE | M | |
| Nagy Alpár | HUN | M | |
| Patsalides Odysseas | CYP | M | |
| Schwartz Friedrich | AUT | M | |
| Surikova Yulia | RUS | F | |
| Taylor-Hough Sarah | GBR | F | |
| Vander Plancke Julien | FRA | M | |
| Van Niekerk Michiel | NED | M | |
| Wackerhage Holger | GER | M | |
Development Committee (7 to elect, at least 1 of the other gender)
| | | | |
| --- | --- | --- | --- |
| Name | Country | Gender | CV/Election Promotion |
| Aydemir Onur | TUR | M | |
| De Jaeghere Laurence | FRA | F | |
| D'Hooghe Marc | LUX | M | |
| Dusa Adina | ROU | F | |
| Grealish Anna | IRL | F | |
| Heath Sara | GBR | F | |
| Kasović Mario | CRO | M | |
| Medan Ljudmila | SRB | F | |
| Mori Mitja | SLO | M | |
| Patsalides Odysseas | CYP | M | |
| Shorets Maria | RUS | F | |
| Strauss Aigars | LAT | M | |
| Van Schuylenbergh Reinout | BEL | M | |
Audit Committee (3 to elect)
| | | | |
| --- | --- | --- | --- |
| Name | Country | Gender | CV/Election Promotion |
| Fehr Hendrik | LUX | M | |
| Hasselberg Sørensen Karen S | NOR | F | |
| Kiliçoglu Korhan | TUR | M | |
| Mac Guinness Conor | IRL | M | |
| Zariņš Arvids | LAT | M | Click Here |
| Ziv Michael | ISR | M | |
Search
Continental Confederation Meeting Europe Triathlon 29 November 2020
The link to the preseantaion used during the 2020 Contenental Confederation Meeting of Europe Triathlon that took place on November 29, 2020 can be found here!
live test
Event Statistics
Event Statistics - useful information for LOC and NFs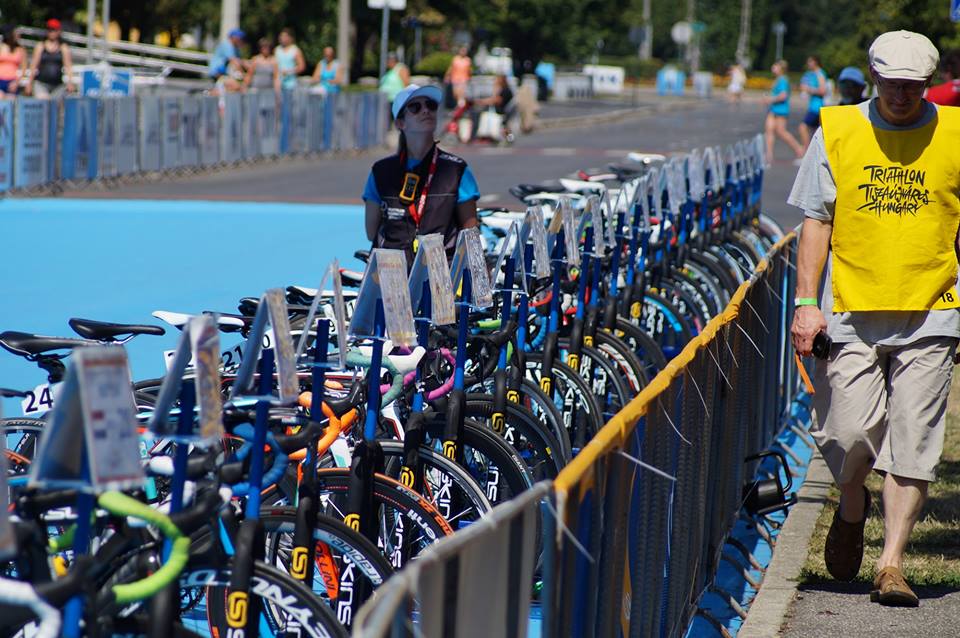 Download Data:
Downloads
Development
Multimedia
Contact
Constitution
More
Live
Constitution - Articles of Association
The document is supplied as pdf versions for you to download.
Articles of Association (replacing the previous Constitution) of the European Triathlon Union (2013) updated in Lisbon, 2016 and in Glasgow 2018:
BeClean
Antidoping Information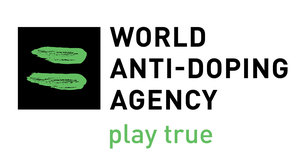 Our Anti-doping Education is aimed at, but not limited to, all levels of coaches and support personnel, elite teams - junior and senior, and age group athletes training and competing in events.
The main message is about is pretty simple "Strict Liability". I.e, "You (athlete) are solely responsible for any banned substance you use, attempt to use, or is found in your system regardless of how it got there and whether there was an intention to cheat or not".
The main aim is to educate members, clubs, coaches and athletes to be aware about Clean Sport, to promote it and to avoid any inadvertent doping.
The WADA Code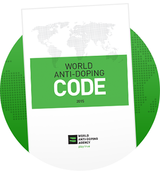 The World Anti-Doping Code is the document that brings consistency to anti-doping rules, regulations and policies worldwide.
The prohibited List

The WADA Prohibited List - changes every year.
Updated annually, the List identifies the substances and methods prohibited to athletes in- and out-of-competition
Coach True

CoachTrue is a computer-based anti-doping learning tool made to cater to the various learning styles and demanding schedules of coaches.
Play True Generation

The Play True Generation Program encourages young athletes, their coaches and support personnel to be leaders in promoting and ensuring clean sport. It is a generation that believes that clean sport is one of the fairest and most powerful tools for positive change and growth – one that embraces fair play and respect
Look at the WADA (World Anti-Doping Agency) online education resource.
Additional Clean Sport Important links
Checking your medication - You can download the app "Medication Checker" on your smartphone which is easy to use and available for iphone and android for Eipharm Apple iTunes Store / Google PlayMedication Checker links to the Drugs in Sport Database on http://www.eirpharm.com or web optimized for NI/UK on Globaldro.com
What happens to an athlete during a test - a video from Sport Ireland (video 1.4 minutes)
Supplements - follow this link to see what supplements have been accredited (Informed Sport link )
Election Nominee CVs
Nominations for the Board and Committees for the ETU
Click on the CV link to view CVs of the candidates - cursor down for Committees
Executive Board
President (1 to elect)

CV Attached

Mr

Bertrandi

Renato

ITA

Vice President (2 to elect)

Mr

Jaeger

Denis

FRA

Mr

Kitchen

Chris

IRL

Ms

Van Rampelbergh

Rian

BEL

Mr

Yerolimpos

George

GRE

Treasurer (1 to elect)

Ms

Garcia

Alicia

ESP

Members of Executive Board (5 to elect)

Ms

Blakkisrud

Nina

NOR

Mr

Breedijk

Martin

NED

Ms

Cherkovskaya

Maryia

BLR

Ms

Chukanova

Irena

BUL

Mr

Freud

Mads

DEN

Mr

Grabner

Herwig

AUT

Mr

Klosz

Peter

ROU

Mr

Kraus

Eugène

LUX

Mr

Lučovnik

Tomaž

SLO

Ms

Lockyer

Sally

GBR

Ms

Shipovalova

Galina

RUS

Mr

Sowinski

Marcin

POL

Ms

Szabo

Zita

HUN

Ms

Van Rampelbergh

Rian

BEL
Committees
Technical Committee (7 to elect)

Votes

Ms

Amlund-Hagen

Line

NOR

Ms

Bancewicz

Maisie

GBR

Mr

Bogaert

Dirk

BEL

Mr

Dečman

Mitja

SLO

Mr

Garcia

Jorge

ESP

Mr

Gudalov

Andrey

RUS

Mr

Hough

Duncan

GBR

Mr

McAtamney

Hugh

IRL

Mr

Muzicek

Peter

CZE

Mr

Nagy

Alpar

HUN

Mr

Scaramucci

Walter

ITA

Mr

Schwartz

Fritz

AUT

Mr

Vander Plancke

Julien

FRA

Development Committee (7 to elect)

Ms

Antonyan

Armine

ARM

Mr

Bigot

Pierre

FRA

Ms

Cherkovskaya

Maryia

BLR

Mr

Coombes

Darren

IRL

Mr

Klosz

Peter

ROU

Ms

Kovarova

Lenka

CZE

Mr

Liptak

Tamas

HUN

Mr

Lucarini

Aldo

ITA

Mr

Martin

Daniel

AUT

Mr

Mori

Mitja

SLO

Ms

Smadar

Eran

ISR

Mr

Taveirne

Werner

BEL

Audit Committee (3 to elect)

Mr

Breedijk

Martin

NED

Mr

Ziv

Michael

ISR
Annual General Assembly papers
CALLING NOTICE FOR THE 2017 ETU ANNUAL GENERAL ASSEMBLY
18 February 2017
Rome, Italy
AGENDA
a. Registration
b. An opening address by the President,
c. Admission and/or resignation of National Federations,
d. Confirmation of the register of voters and appointment of
scrutineers,
e. Confirmation of the minutes of the preceding Annual General
Assembly,
f. President's report,
g. Secretary General's report,
h. Treasurer's report,
i. Auditors' report,
j. Executive Board members' report,
k. Reports of the Standing Committees,
l. Proposals of resolutions to the Annual General Assembly
(presented by the EB, Committees, National Federations),
m. Elections to the Executive Board,
n. Elections of Standing Committees,
o. Elections of Auditors,
p. Any other business
q. Adjournment
LOCATION
Headquarters of the Italian Olympic Committee & Indirizzo:
"Comitato Olimpico Nazionale Italiano"
Address: Piazza Lauro de Bosis, 15 00135 - Rome - Italy
Age group Q&A
In this section you will find some questions and answers on Age Group International Representation
Do GB have qualifying races for all the ETU Championships?
We generally have specific qualifying races for Standard and Sprint distance Triathlon and Duathlon championships. There are usually 3 or 4 of these, spread across the country on different dates.
The Triathlon races are the year before the ETU race, because our season is at the same time as the championships. This requires an adjustment for athletes changing age groups, a simple process.
Each year race organisers bid to run these events and we select those most suitable the year before the championships, so athletes and organisers are well prepared.
Middle distance and above require athletes to submit results from races up to 18 months prior to the event. The races must fit certain criteria in terms of being similar distances, terrain, sufficient number of athletes, quality of event etc. We liaise with race organisers to help them if they would like an event to fit, but do not run the events themselves.
Cross tri, duathlon, aquathlon and aquabike are run in a similar fashion, an athlete submits results for consideration.
When does an athlete not need to race a qualifying event, because they have proved their ability for example?
The British Champion is offered a pre qualified slot.
At an ETU race the first three GB athletes are awarded a slot the following year but they must have also finished in the top 10 athletes in their age group in addition (top 15 for middle triathlon).
We also have the ability to award a Discretionary place to an outstanding athlete who could not attend a qualifying race. There are very strict parameters for these and they are only awarded in exceptional circumstances.
Great Britain have team managers at a lot of ETU Championships.
Who pays for them?
Are they paid?
If the team is large enough we send a team manager, if not , one of the athletes is asked to take on the role. There is no defined number, each event is different in terms of need, location, size etc. Each athlete contributes a set amount when he accepts his place on the team, that then goes towards the cost of a manager, and possibly mechanic and/ or masseur. The managers are all volunteer and their expenses, flights, accommodation etc are paid for. They are not paid. They are often athletes who are no longer able or wanting to compete, for any reason,but are still wanting to be involved and pay of the huge triathlon community. They may be parents, partners or friends.
They need to able to be calm and logical, enthusiastic, friendly but firm, work long hours at a race, have the respect of the athletes and the ability to liaise with all levels from athletes, to organisers, officials. Done well it is the lynchpin for a team and the key to a successful experience.
How do you differentiate between Age Group and Elite athletes to the public?
AG athletes can misrepresent themselves as Elite.
By avoiding using the words "age group" some athletes imply they are an elite. This can be done in the press, when talking to potential sponsors, on social media. The athlete is representing his country, but as an Age Group athlete and this needs to be made clear.
Education is the best approach, some will not have considered they are implying something else. Point out to the team member when they are awarded a place that they need to be aware of the wording they use. Usually peer pressure to write the right thing works ii need be.
Development
Europe Triathlon Development
We asked Aldo Lucarini President Europe Triathlon Development Committee about development in Europe Triathlon and here is his reaction:
"Development is a word with a very extensive meaning. In sport we can say that every organization needs a development program, because no one is perfect and there are always margins of improvement. The main aim of the development strategy is to bring as many new national flags as possible to the Olympic Games ( long term programme ) and to help the federations to reach consistent and structured organisation (medium term programme)"
Europe Triathlon invests a significant amount of funds to help the growth and infrastructure of the developing National Governing Bodies in Europe.
The Development team 2021
The development team of 2021 consist of 15 male athletes from 9 different countries and 14 female athletes from 8 countries and will participate in the following events;
· Europe Triathlon Cup Caorle May 15th
· Europe Triathlon Cup Dnipro June 5-6th
· Europe Triathlon Cup Balikesir July 31-August 1
· Europe Triathlon Cup Liévin October 2-3
The Development Budget & Projects
The total budget for 2021 is approximately 195k Euros. This consists of 135k Euros received from World Triathlon, and an additional 60k Euros from Europe Triathlon.
The funding is divided into two main containers
1. Common Projects - approximately 60% of the total.
These projects are decided by Europe Triathlon in association with World Triathlon and are:
Development Camps

Technical Official Courses

Coaching Courses

The Youth Festival - an Annual coming together of junior athletes from our National Federations to compete and meet.
2. National Projects
This is the most innovative part of our strategy and are projects proposed by the National federation using some guidelines from Europe Triathlon and reflect what the National Federation see they themselves need to develop the sport in their home countries. They provide a good insight into the way the national Federations feel, what they perceive to be their needs and requirements and this can help us to help them.
The Common Projects 2021
The common development projects provided by Europe Triathlon are listed below:
· Youth Festival Alanya October
· Development camps
· ETU Development team
· level 1 coaching course
· level 2 coaches course
· level 2 TO course
· 2 level 1 TO course
· Grant to attend presidents' meeting
The general projects including coaching courses, TOs courses and Europe Triathlon Development camps have as yet been scheduled due to the uncertainty about traveling restrictions. However, as restrictions ease we will be putting these in the calendar.
National Federation Categories
The National federation categories follow the same guidelines as the World Triathlon National Federation Survey
Below is the table taken from World Triathlon to categorize the different groups. This information is based on survey responses and historical data from the National Federations.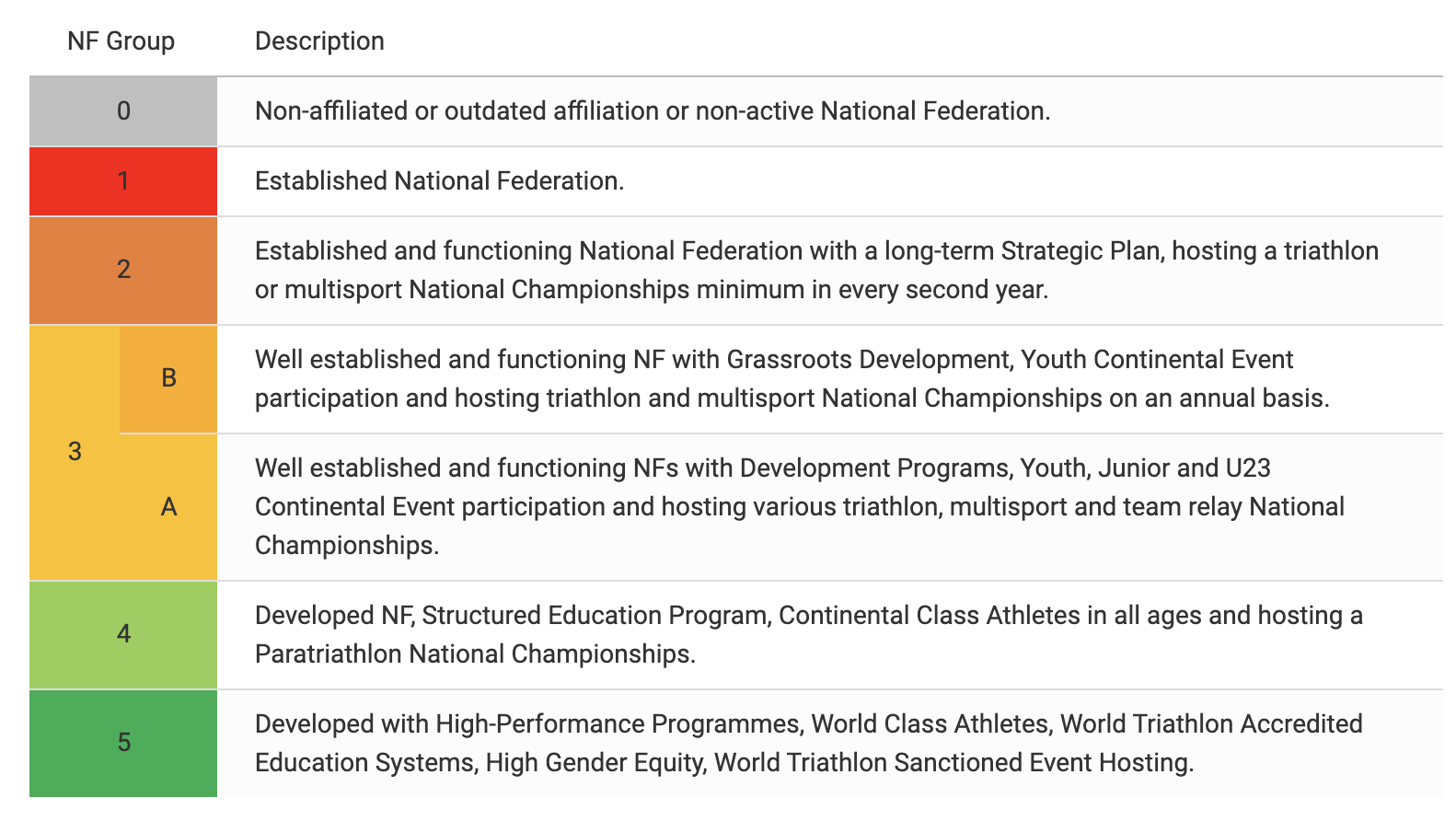 In order to be considered a group 5 national federation all the below mentioned KPIs should be achieved. Missing one KPI will result in the national federation not being recognized in group 5 regardless of the result of the survey.
· Minimum 25 % of female EB members
· World Triathlon Accredited Coaches Education Programme (ACEP)
· World Triathlon Accredited NF Technical Officials Education Programme (ATOEP)
· At least one continental or world-class event's development
· Having qualified for the latest Paralympic Games
World Triathlon Mentoring program
Europe Triathlon is participating in the World Triathlon mentoring program. The Europe Triathlon coordinating mentors and mentees that participate in the program: 17 Mentors and 18 mentees from Europe who have already been selected in 2020. In 2021 there will be 11 more mentors and 38 mentees that will be selected to increase the planning and development of many other programs.
Europe Triathlon Development committee in the future
Here you can find a document prepared by the Development committee with the analyses of the work done in the past years and ideas for the future. Linking on to this we asked Aldo about the importance of leaving a legacy and here is his reaction, "I have been working in the development committee since 2009. I may say that it is by far one of the most exciting experiences I have had in triathlon.The legacy we leave to the next committee and to the national federation is a strategy and a method. During 2020 we have elaborated a strategic plan for the next 4 years."
Development expenses claim form here
Age Group
Welcome to the Age Group Pages
In here you will find information for athletes and National Federations
Age Groups are the lifeblood of our sport, essential at national and International level for driving the sport forward. Without you triathlon would not be triathlon so these pages are for you.
Triathlon is unique in sport by having the five year age bands which means you can not only become National Champion in your Age Group but then progress on to become European Champions and even World Champion. Its not all about winning of course just being able to say 'I raced for my Country' is an accolade not many can say.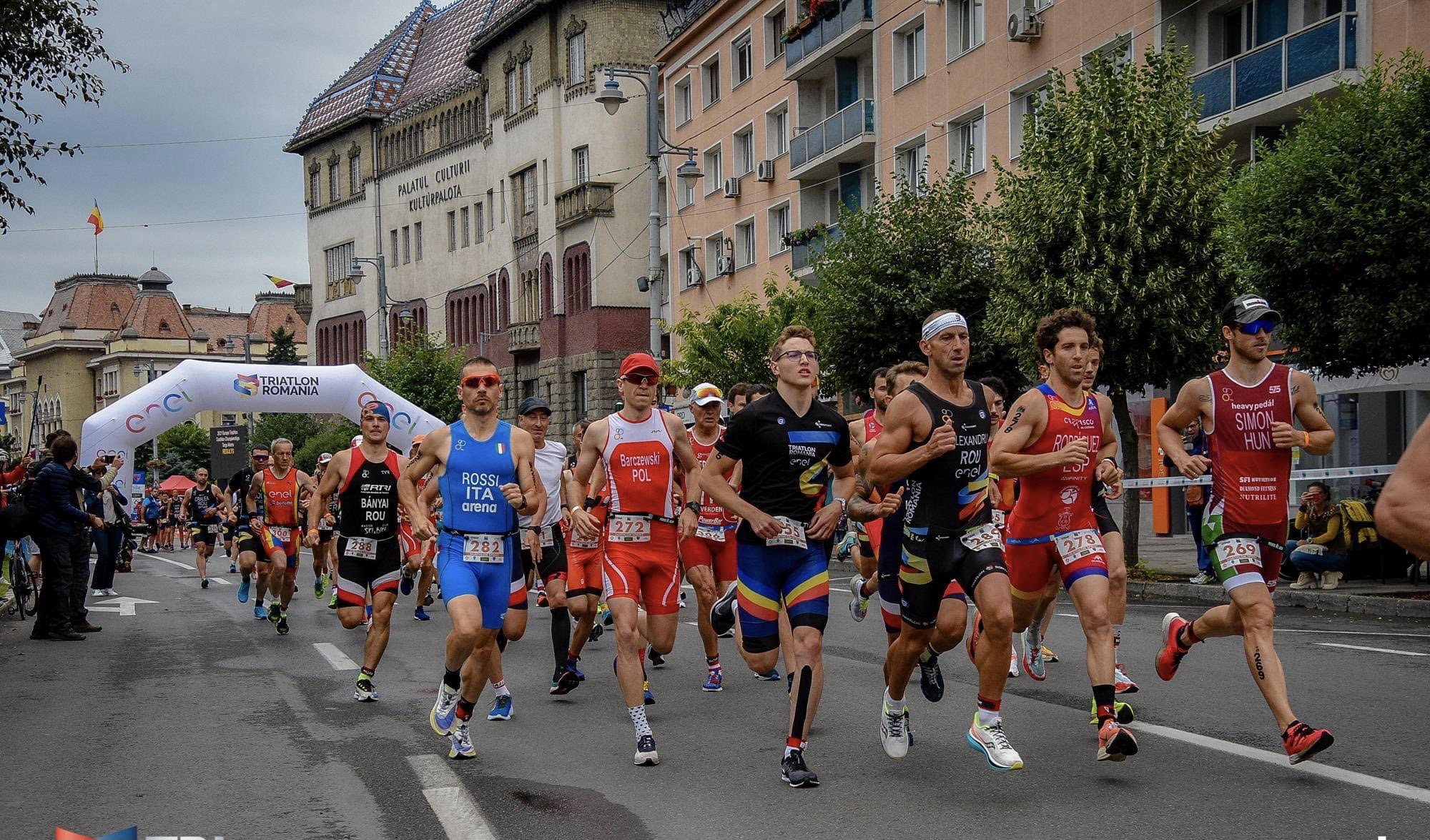 So whether you are in your twenties or over 65 years young you can represent your Country.
ETU is determined to recognise the importance of racing for your Country and to develop this with more and more Age Group Teams being put forward by our member Federations.
What better buzz can there be than wearing your national uniform with pride, flying the flag for your country and getting a European or International ranking.
We believe every ETU member National Federation should be sending an age group team to our Championships no matter how small or large that team might be.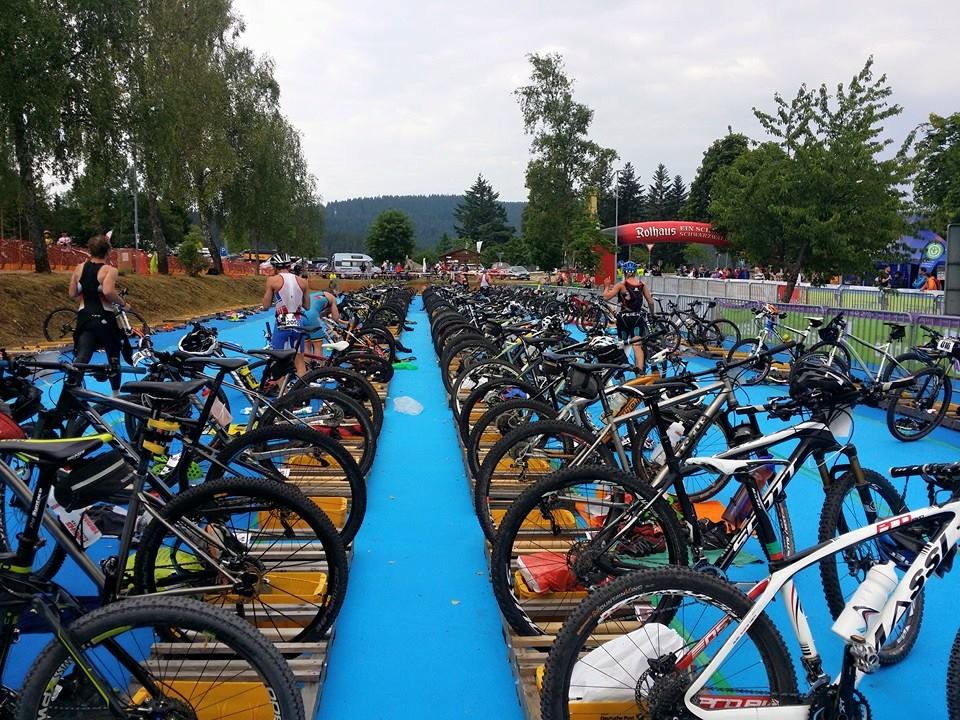 If you are an athlete keen on racing for your country, ask your Federation how you can get selected to an Age Group Team. You will race in some incredible places, meet some fantastic people, enjoy some exciting racing and above all have a great time.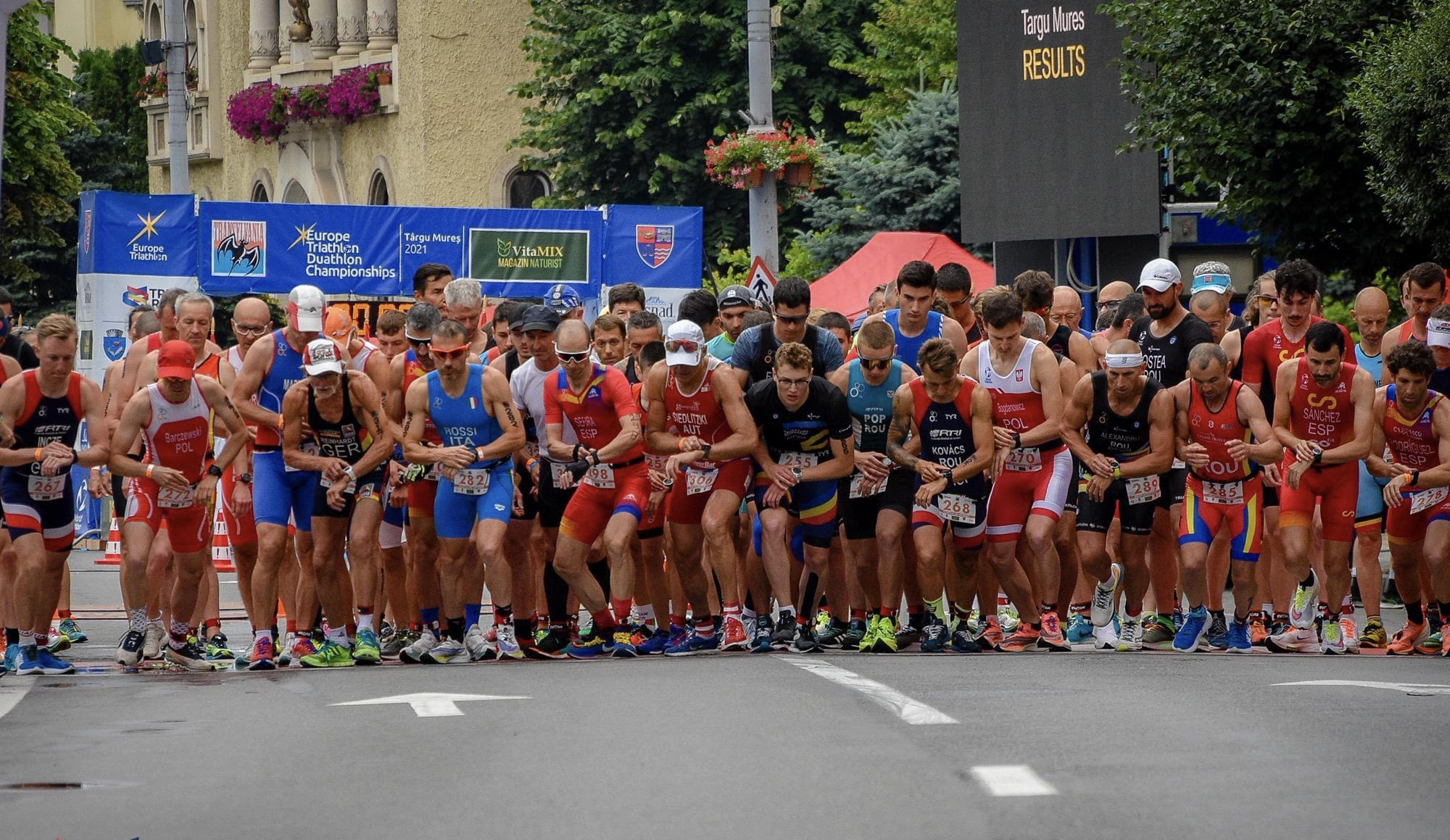 It isn't all about racing, bring your family and friends to share your experience flying the flag for your country but why not then take a few days holiday to explore the area. Some of the Countries visited for Championships recently include:
Sardinia, Italy
France
Switzerland
The Netherlands
Austria
Portugal
Rankings
Sitemap
I am a sitemap
Honorary Members
| | |
| --- | --- |
| Peter Boll | Switzerland |
| Gosta Mittag-Leffler | Sweden |
| Richard W. E. Poole | Great Britain |
| Frank Schatz | Germany |
| Joop van Zanten | Netherlands |
| Tom O'Donnell | Ireland |
| Jef Konings | Belgium |
| Marisol Casado | Spain |
| Kris Piątkowski | Poland |
Audit Committee
| | | |
| --- | --- | --- |
| Member | Michael Ziv | ISR |
| Member | Hendrik Fehr | LUX |
| Member | Karen S Hasselberg Sørensen | NOR |
Technical Committee
| | | |
| --- | --- | --- |
| Chair | Drik Bogaert | BEL |
| Secretary | Sarah Taylor-Hough | GBR |
| Member | Alpár Nagy | Hungary |
| Member | Jorge Garcia Martinez | ESP |
| Member | Hugh McAtamney | IRL |
| Member | Friedrich Schwarz | AUT |
| Member | Holger Wackerhage | GER |
Development Committee
Chair

Mitja Mori

SLO
Member

Ljudmila Medan

SRB
Member

Sara Heath

GBR
Member

Anna Grealish

IRL
Member

Adina Dusa

ROU

Secretary

Member

Marc D'Hooge

Laurence De Jaeghere

LUX

FRA
Executive Board
The Europe Triathlon Executive Board is comprised of nine elected members from across Europe working together to effectively govern the organisation.
Multimedia
About
About
The Europe Triathlon Federation was established in 1984 to develop the future of triathlon across Europe and uses the operating name of Europe Triathlon. There are currently forty-seven national federations affiliated to Europe Triathlon and that number is steadily increasing as we work hard to continue to develop and support emerging national federations. Europe Triathlon is the European governing body for the Olympic sport of Triathlon and Paratriathlon for all related multisport such as:
Standard Distance Triathlon
Sprint Distance Triathlon
Supersprint Distance Triathlon
Long Distance Triathlon
Cross (Off Road) Triathlon and Duathlon
Team Relay
Aquabike
Aquathlon
Duathlon (Sprint, standard, middle and long distance)
Winter Triathlon.
Europe Triathlon is recognised by World Triathlon as the Continental Confederation in Europe.

Contact
Europe Triathlon
European Triathlon Union
Registered (ASBL) at:
3, route de'Arlon
L-8009 Strassen
Luxembourg.
Address for correspondence:
Kathleen Smet
Europe Triathlon Secretary General
Kroonstraat 72
3581 Beringen
Belgium
Phone: +32 478 82 54 56
E-mail: etu_hq@etu.triathlon.org
For all Media enquiries please contact:
Europe Triathlon Federations
Events
Results
News
Home
Downloads
Europe Triathlon documents
Articles of Association of Europe Triathlon updated in Glasgow, 2018:
Athletes Prize Money Claim Form 2024
Europe Triathlon Bid Documents 2024
Europe Triathlon Rankings Criteria:
Europe Triathlon Rankings
For all European Rankings visit the World Triathlon website here, under Continental Rankings
Qualification criteria for the Krakow-Malopolska European Games:
Annual General Assemblies
Europe Triathlon Congress - Virtual Assembly 2020
Europe Triathlon Congress - Weert, Netherlands 2019
Annual Presidents' Conference
Europe Triathlon Logos
For other World Triathlon documents please visit the World Triathlon website.