NEWS
Kristian Blummenfelt is the #Tokyo2020 Olympic Champion!
By laura@europe.triathlon.org
|
26 Jul, 2021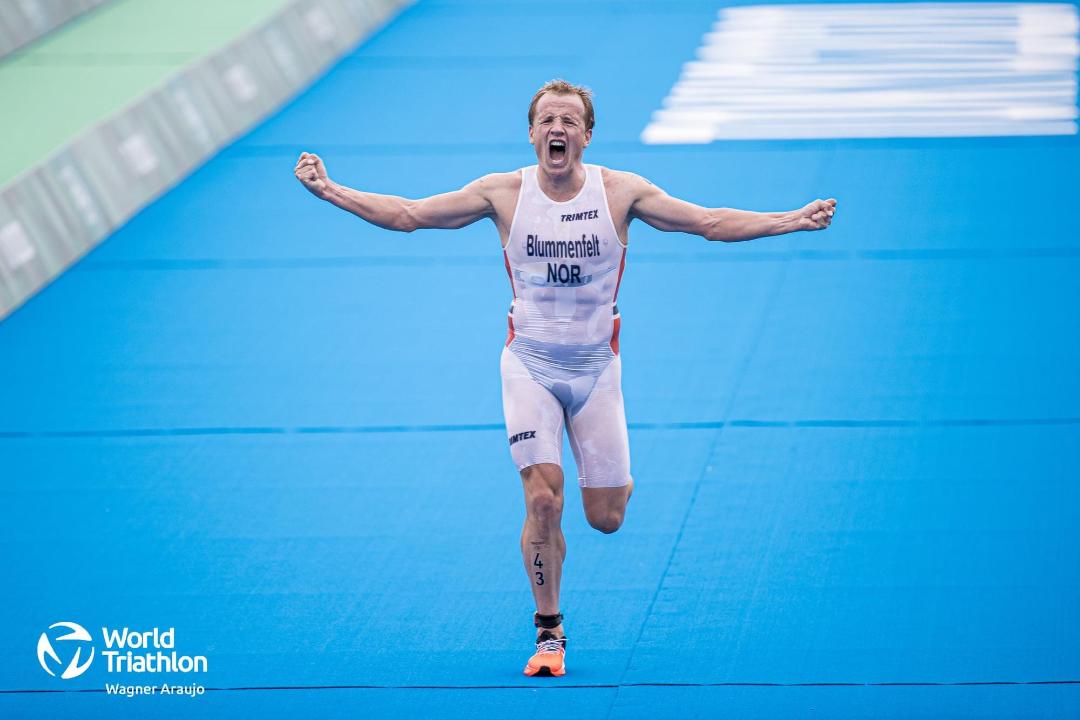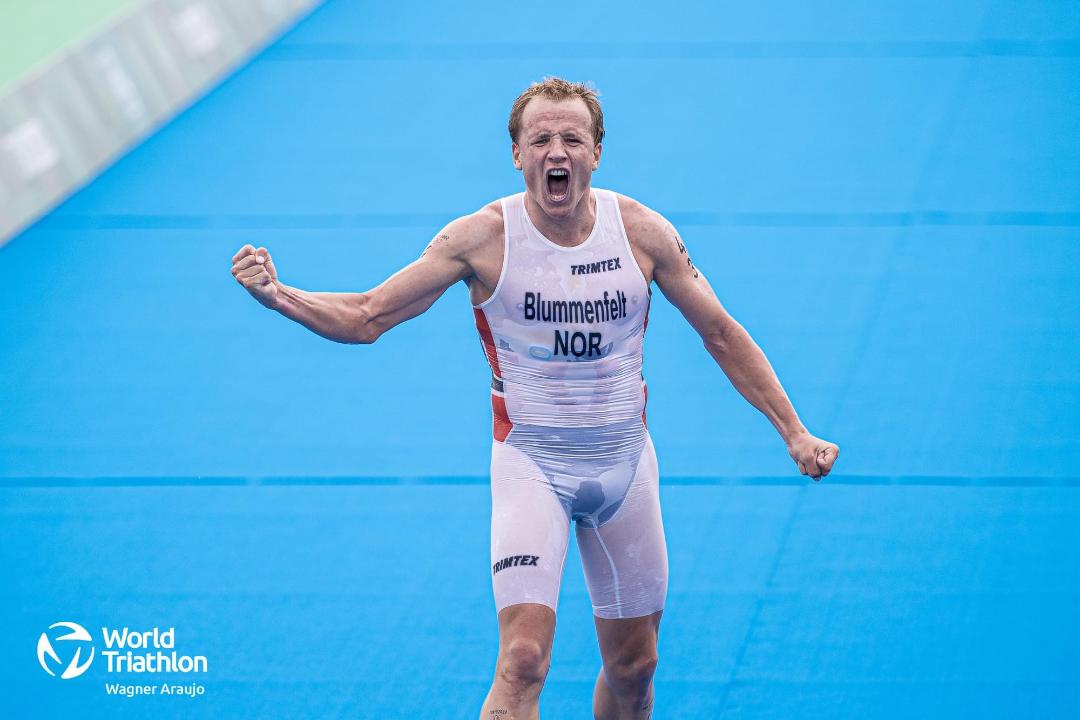 After a mighty battle on the edge at Odaiba Bay the Norwegian Kristian Blummenfelt is crowned men's Tokyo 2020 Olympic Triathlon Champion with one of the most impressive runs of his career.
the athlete said to World Triathlon in the post race interview: ""It is a moment that I have been dreaming about for so many years, to be able to put it together on the day is something I am really proud of. It is a strange feeling coming into the last 100 metres and knowing that I had victory. It was quite a similar tactic as in Yokohama eight-weeks ago and also in Lisbon. I don't really have the leg speed if we came down to the blue-carpet with Alex and Hayden so I knew I had to try and go really hard for five minutes all out and hopefully that would be enough to break them. It was such a good feeling when I got a little gap and I just had to make sure it was big enough, even for the last few hundred metres."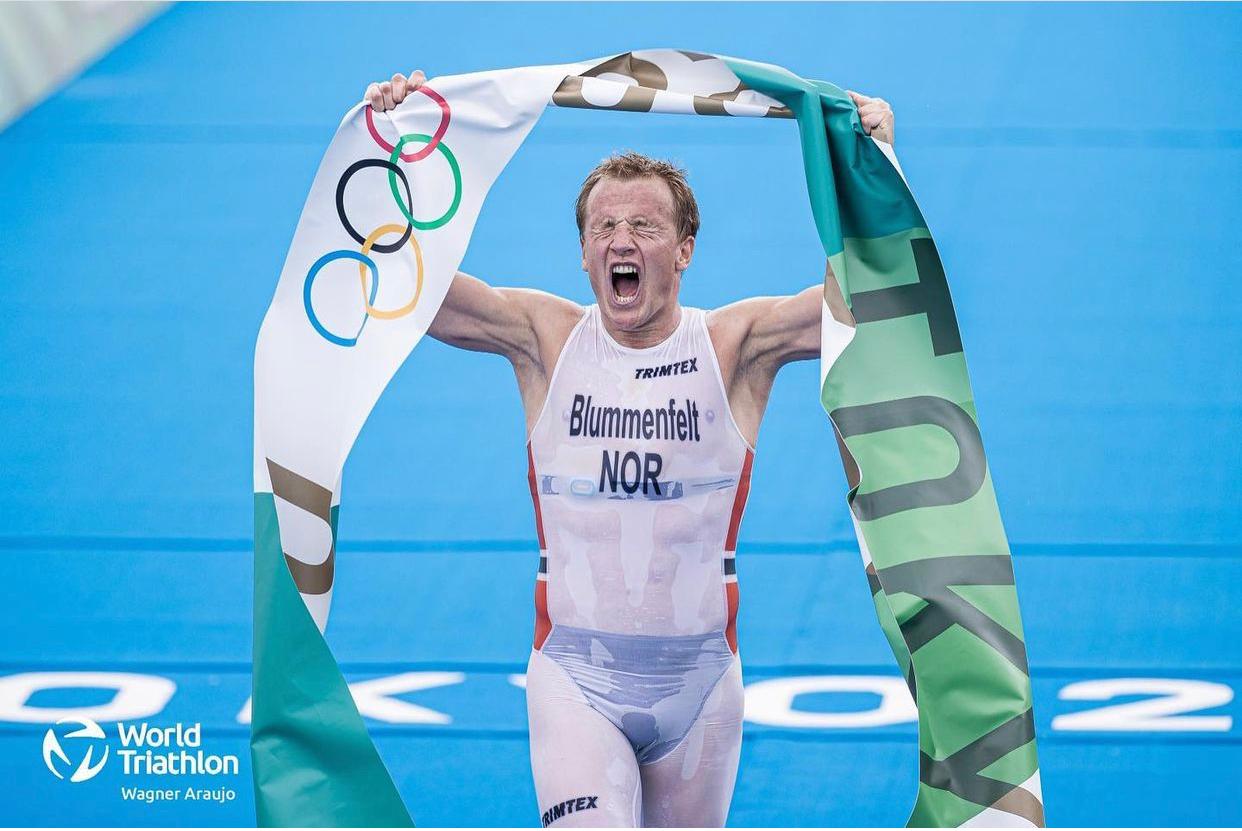 In silver the British Alex Yee and in bronze the New Zealand Hayden Wilde.
Yee scores the silver at his Olympic debut and said to the post race interview to World Triathlon: "For me, I just wanted to run the best 10km I could. After leaving the bike, I didn't feel amazing honestly, I kind of had my poker face on. I knew my strength lied in my leg speed, and I just tried to pick that up where I could and played to my strengths. So yes, I was really pleased to come away with second, honestly. Kristian was the better man on the day and I am really pleased."
Hayden was so pleased of this bronze and said in the post race interview of World Triathlon: "Coming into the third lap there was still probably eight of us so there were some absolute animals in that group and it could have been anyone's game. After a few attacks, it was left to the last three of us. We all looked at each other and we had our poker faces on behind our glasses and I actually remembered when I raced Alex, a couple of months ago in WTCS Leeds, he was really aggressive around the corners, so I thought I am not letting him go round those corners as fast as last time."
It was an epic day for all!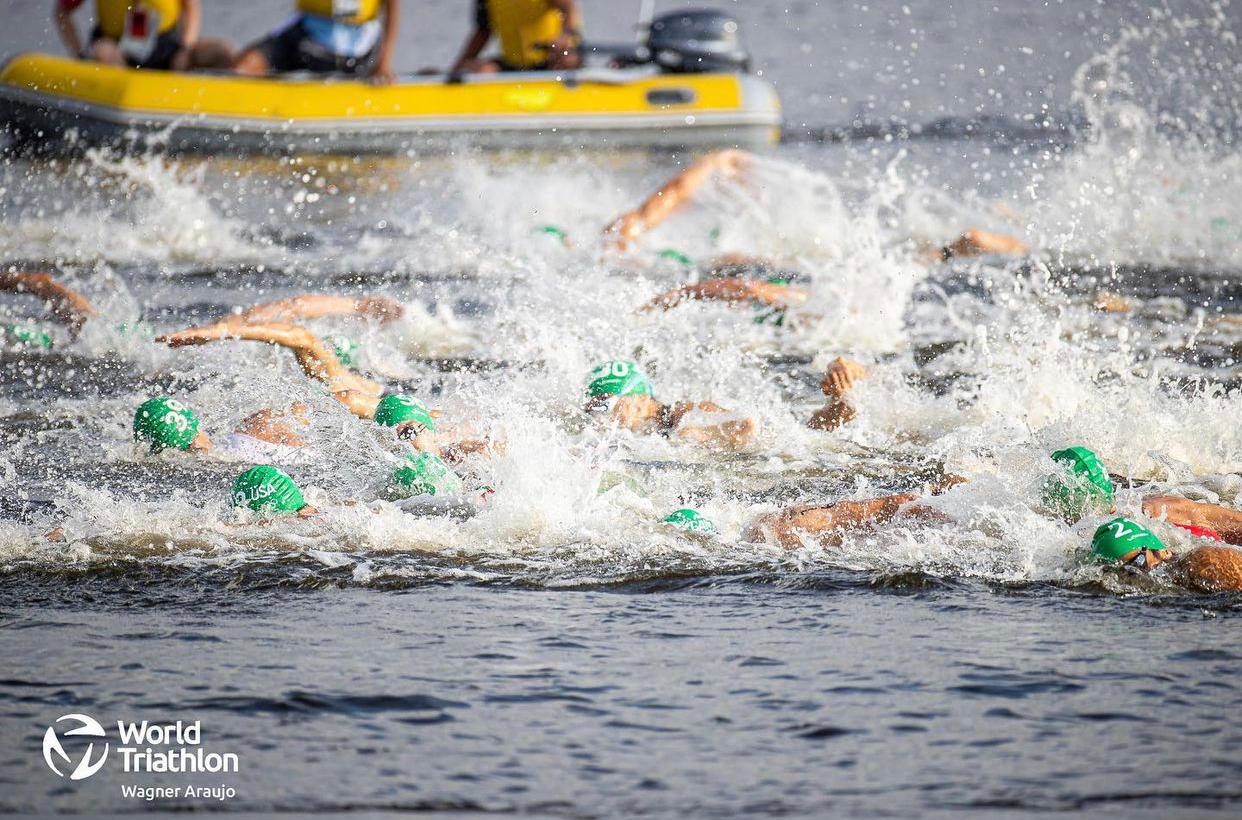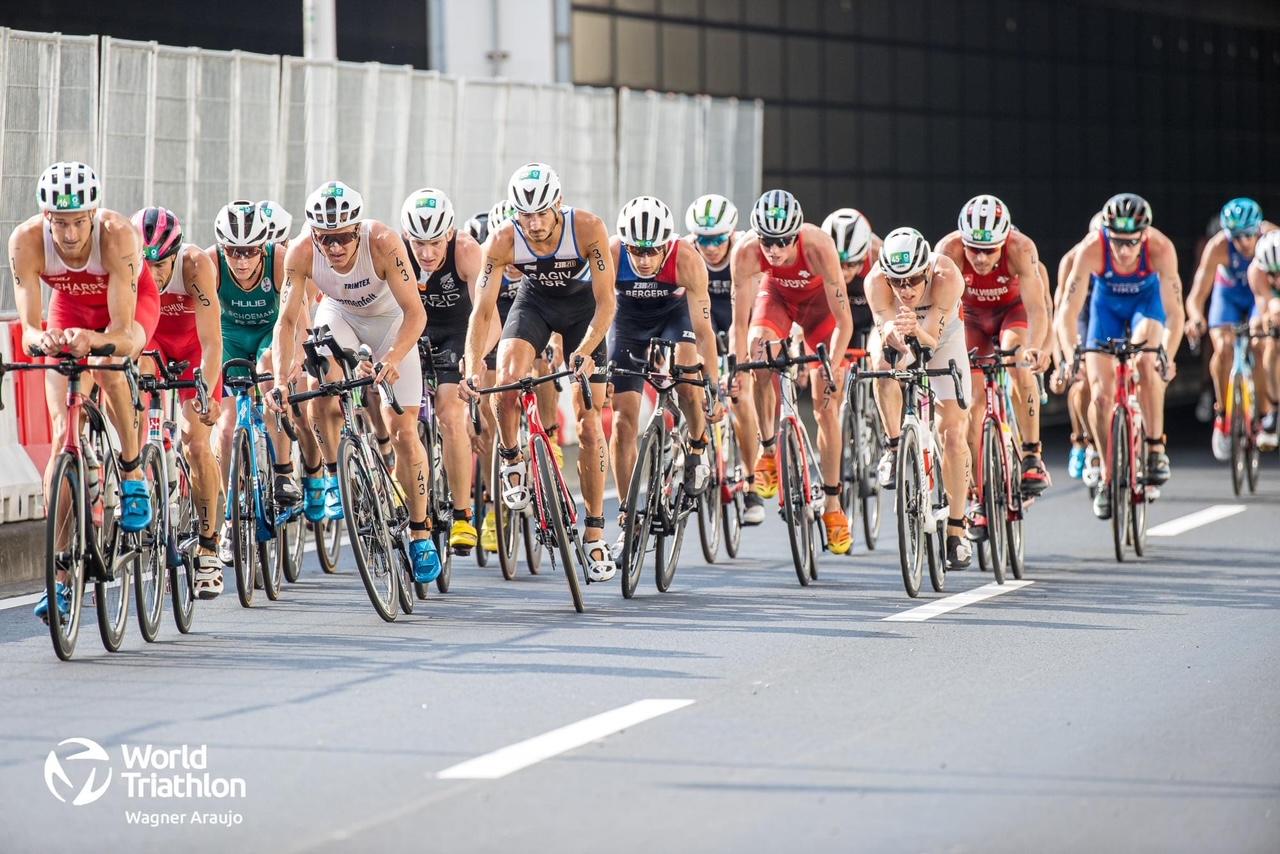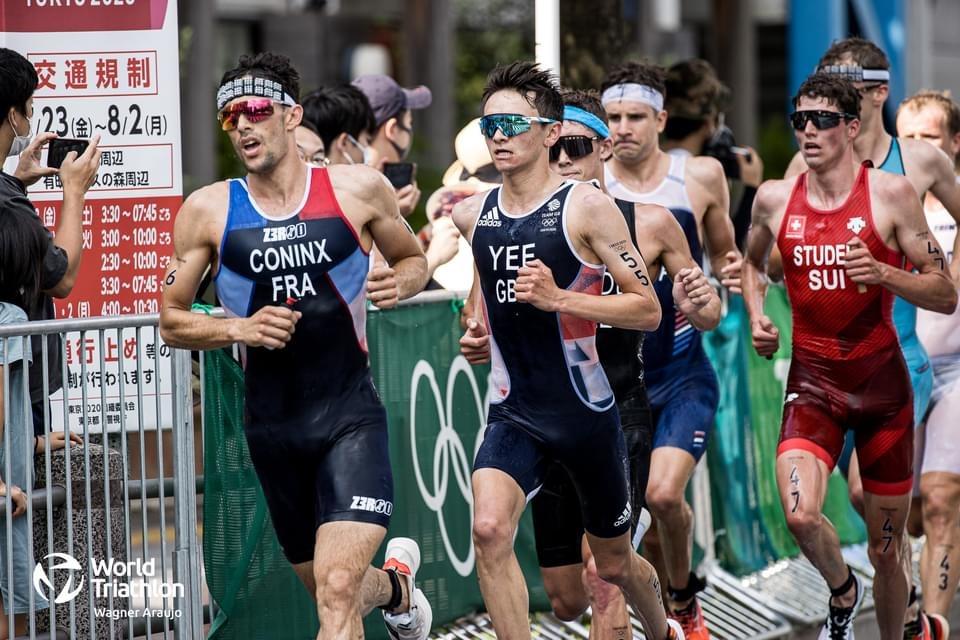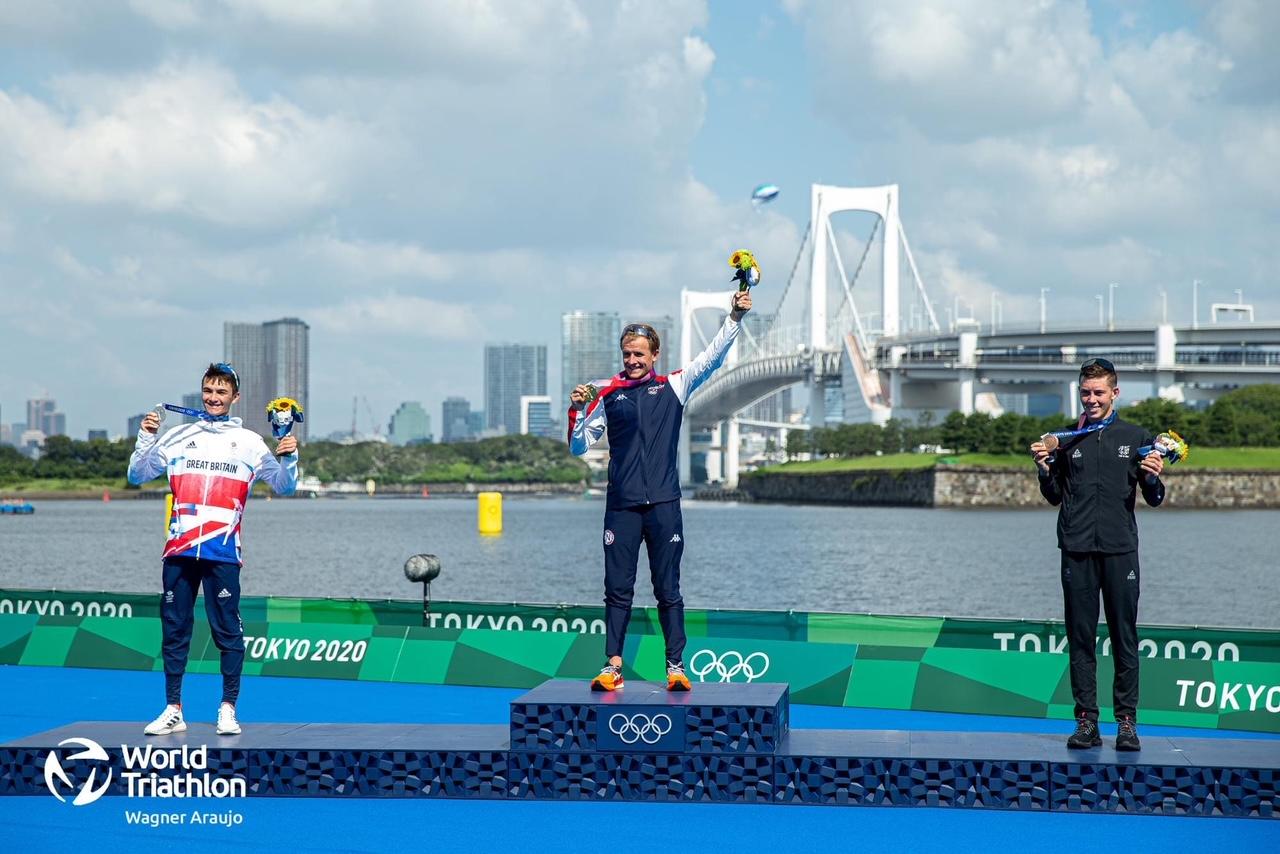 Latest
Videos
---
Latest
Event Galleries