NEWS
Welcome to the marvelous European Junior Cup Bled!
By laura@europe.triathlon.org
|
01 Sep, 2021

This coming Sunday 5th of September Lake Bled's ancient castle and legendary island, home to a historical church, the jewel of the Slovenian tourism will welcome all athletes competing at its marvelous European Junior Cup. Swimming will take place in the crystal clear waters of Lake Bled in the heart of the the Julian Alps. It will be an unforgettable experience for everyone! Bled is located at the foot of the Julian Alps in Northeast Slovenia. It is situated less than 50km from the Italian and Austrian borders. And in proximity to the Brnik Airport and 30 minutes from Ljubljana, the capital of Slovenia. That is considered one of the most accessible cities in Europe. Bled is undoubtedly one of Europe's most stunning destinations that captures visitors the whole year round. With more than 1,000 years of history, an exuberance of natural beauty, breathtaking views, many exceptional products and excellent services, Bled has grown to become a prominent world sport event location. Whether searching for history, uncovering one of the many local legends, or simply seeking a natural sanctuary to find peace, Bled is the ideal place for every visitor. It brings together traditions and modernity, and it's a hub for executive education and a cradle of many of the world's greatest sporting champions.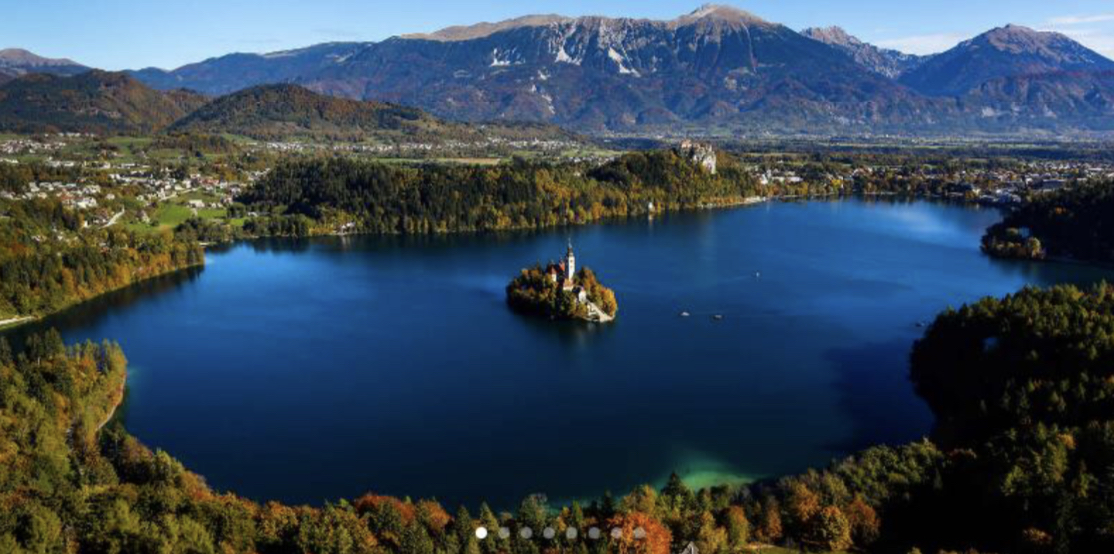 The swim start of the European Junior Cup will take place at the Mala Zaka Rowing Center. Athletes will swim to the Lake Bled's famous island, home to the Church of Mary the Queen and back to the Rowing Center. They will be swimming in crystal-clear waters with expected temperature of 20 degrees which will be the perfect warm up for the dynamic 2 laps bike course. The run is a one-lap course along the banks of Lake Bled. The athletes will enjoy an amazing atmosphere with an extraordinary scenic backdrop of the mountains, the castle and the Bled island church.
Race Venue

Race Distances:
Swim is a 400m (1 lap) with a deep water start. Water temperature 20-22 degrees Centigrade and wetsuit should not be expected. Race Course as in map below.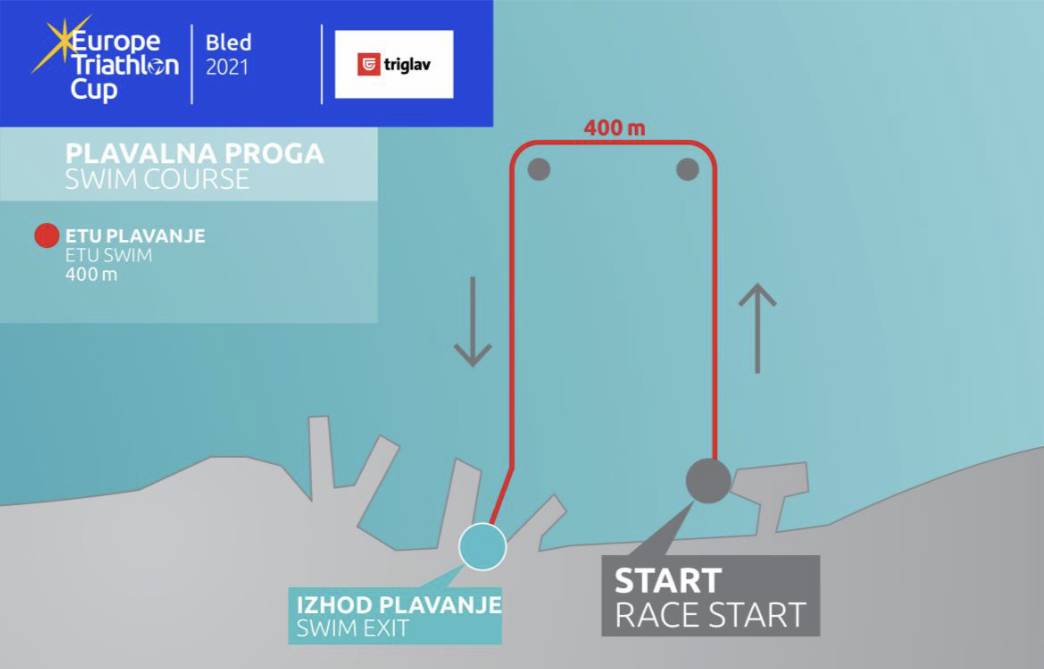 Bike is a 13k undulating and very dynamic course (2 laps) as in map below.
Run is a 3,3 km paved course along the lake with 2 aid stations (1 lap) as in map below.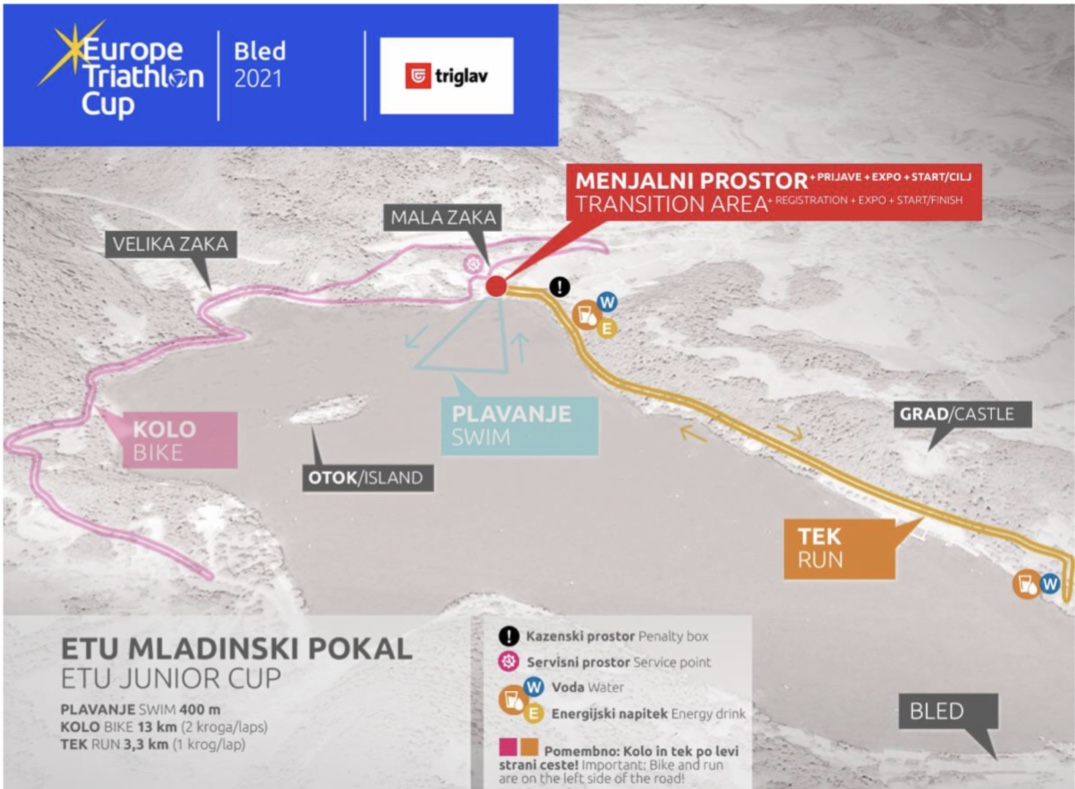 In the Junior women we will be seeing racing again Margareta Vrablova (SVK) gold at European Cup Račice and Tszaújváros that will challenge herself for another great European result. Trying to fight for a glorious European medal Dana Prikrylova bronze at Račice and Tiszy together with Team companion Heidi Juránková (CZE), Dominika Peszleg (HUN) bronze at Duathlon Championships in Targû Mures, Sonja De Koning (NED), Sara Crociani (ITA) bronze at Junior Cup Izvorani will line to gain important European points. Good luck to all our junior girls!
In the Junior Men Jan Bader (AUT) silver at European Junior Cup Wels is indeed here to score another great result to be added to his growing sport carrer. With him fighting for a medal also Elai Izhak Chasky (ISR) bronze at Tiszy, Alberto Bartolomeo Demarchi Duathlon European Champion in Targû Mures, Lukâš Juránek (CZE), Mitch Kolkman (NED) and Zalán Hóbor (HUN). The Italian Team together with Austrian and Czech will surely be there to grab that glorious blue tape. We are expecting great action from you guys!
Latest
Videos
---
Latest
Event Galleries