NEWS
Weather not cooperating, Melilla turned into a Duathlon
By media@europe.triathlon.org
|
05 Apr, 2022
This weekend due to strong winds and the rough sea the Melilla race turned into a duathlon, both for juniors and elites. Overall everyone did their best to adapt to this change of plans and competed giving it their all in this new set of circumstances.
In the Junior men's race David Cantero del Campo (ES) 50:00 doubled up on his European cup wins by winning for the second time in a row, just like his fellow Spanish teammate Helena Moragas (ES) 55:20 who also took the top spot in the Junior women's race. Miguel Guzman Tafalla (ES) and Raf De Dobbelaere (BEL) sprinted to take second and third places respectively in the Junior men's duathlon. The female Junior race then saw Elsa Pena Vicente (ES) 55:34 take second place and Letizia Martinelli (SUI) 55:41 end in third place.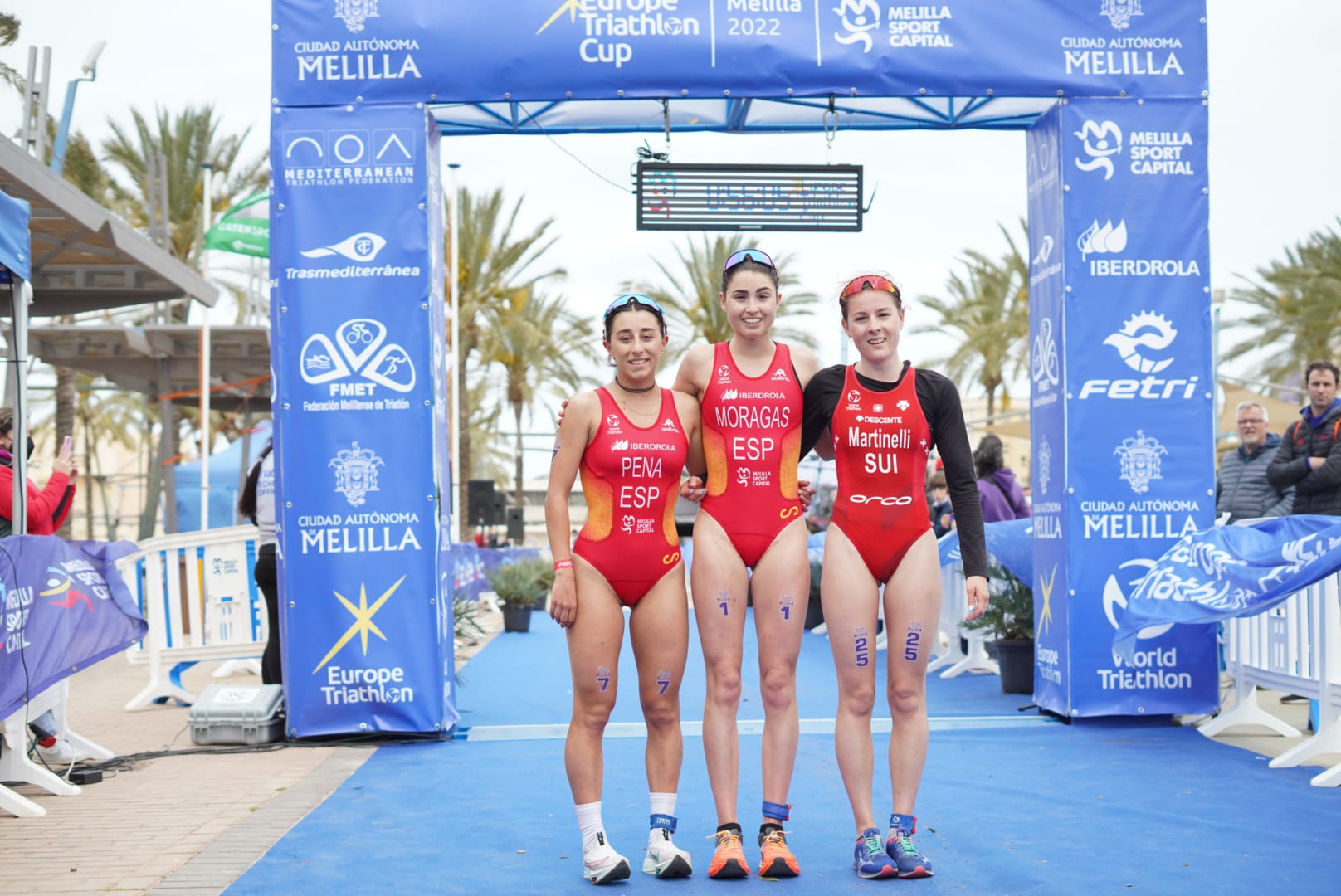 In the Elite men's race Dorian Coninx (FRA) 47:26 held the lead throughout the whole race with Barclay Izzard (GBR) 47:28 taking second place and Tom Richard 47:44 also from France coming in third place. The Elite women's race also saw two French athletes on the podium, with Cassandre Beaugrand (FRA) taking the win in 52:00 and Leonie Periault (FRA) 52:45 coming second. Alberte Kjaer Pedersen (DEN) 52:56 took third place not far from the French athlete in front of her.
The Mediterranean Championships consequently finished with the Elite men's podium composed of Dorian Coninx, Tom Richard and Ricardo Batista (POR) and the Elite women's podium composed of Cassandre Beaugrand, Leonie Periault and Noelia Juan (ES).
We are happy that this Europe Cup in Melilla was a successful event, even if the weather was not the best, thanks to the LOC and the Spanish Triathlon Federation that managed the weather and gave the opportunity to all the athletes to enjoy a marvelous day of racing!
See you this weekend in Alsdorf for the 2022 Europe Triathlon Powerman Middle Distance Duathlon Championships Alsdorf.
Related Event: 2022 Europe Triathlon Junior Cup Melilla
Latest
Videos
---
Latest
Event Galleries