NEWS
Season finale in Alanya with the last European Cup of the year!
By media@europe.triathlon.org
|
18 Oct, 2022
Alanya marked the last Europe Triathlon Cup of the season this past weekend in Turkey. Athletes gathered to try and snatch the last points for this year, to climb up and consolidate their positions in the overall ranking.
In the men's race Fabian Meeusen from Switzerland, closely followed by Mateusz Gluszkowski from Poland and James Edgar from Ireland, emerged from the water at the front. A long string of athletes followed as they all made their way to the first transition. On the bike groups of riders formed that then followed all the way through to the second transition and onto the last leg of the race. With the top positions being decided on the run, athletes with fresh legs and speed managed to make their way to the front. Swiss athlete Adrien Briffod was faster than the rest, clocking a 14:48 5km run, to take the win. Yanis Seguin from France matched his result from Ceuta the weekend before, taking second place, and fellow French athlete Theo Texereau came third.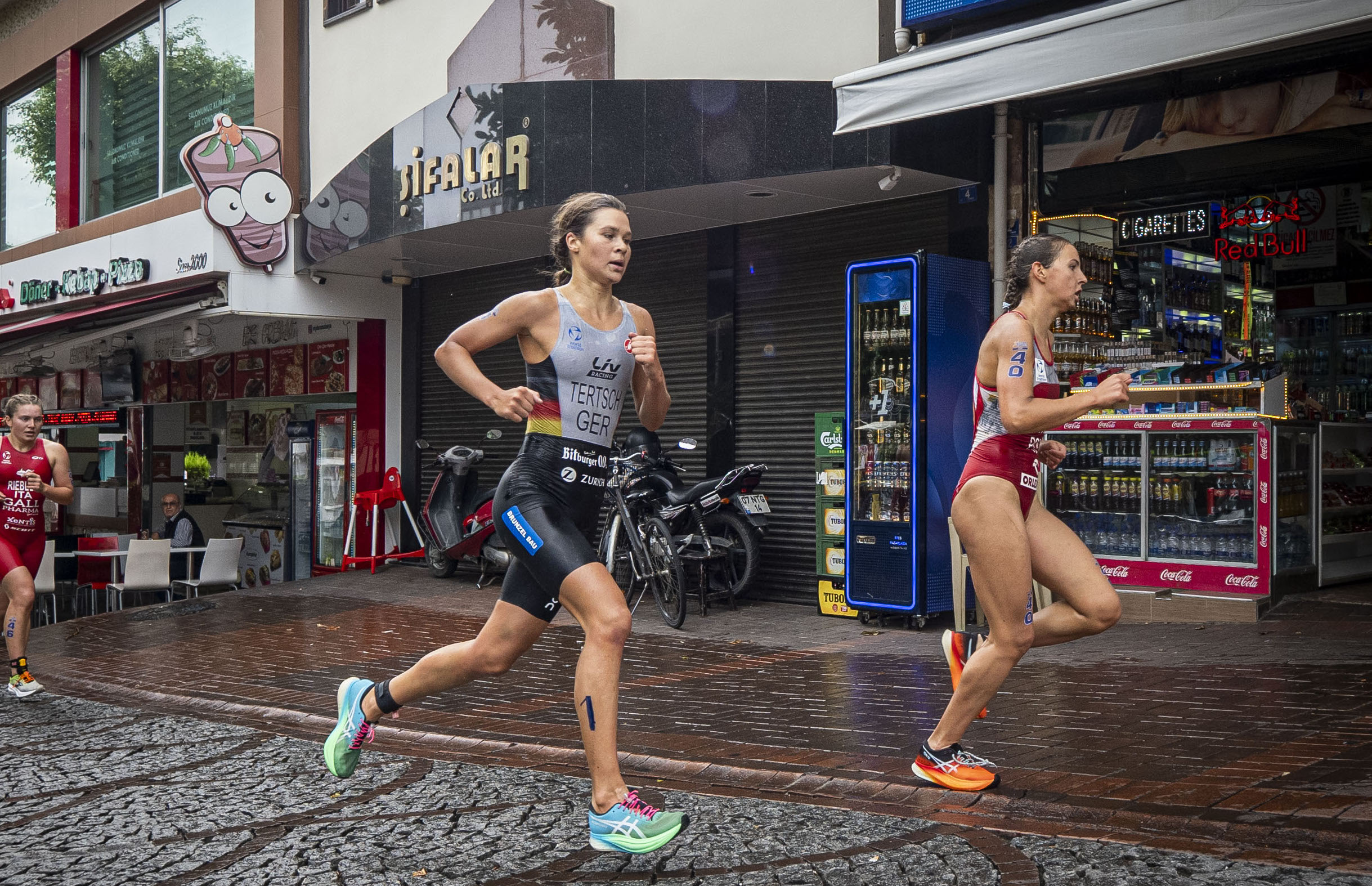 The women's race saw most of the athletes who would then take the top spots overall, come out of the water at the front. Helena Carvalho from Portugal and Lisa Tertsch from Germany came out in first and second place respectively with, again, a long string of athletes behind. The bike leg saw a group of athletes stay at the front and a bigger pack follow behind. On the run, Lisa Tertsch from Germany managed to hold her advantage by running the fastest 5km of the race in 16:50, to then take the win overall. At the back, Sophia Green from Great Britain and Candice Denizot from France, managed to hold back the faster runners coming from the pack behind, to take second and third place respectively.
Tune in tomorrow for the announcement of the remaining races of the 2023 calendar and the winners of this year's Europe Triathlon Cup Rankings and Europe Triathlon U23 Rankings!

(all pictures by @turkiyetriatlon)
Related Event: 2022 Europe Triathlon Cup Alanya
Latest
Videos
---
Latest
Event Galleries