NEWS
First Premium Cup of the season and Junior Cup in Holten!
By media@europe.triathlon.org
|
08 Jul, 2022
This past weekend Holten held the first European Premium cup of the season and yet another Junior Cup, with the Premium races awarding more points to athletes competing on the European Cup ranking. The conditions were perfect and both races ran without any problems. The whole town of Holten was out and about, putting chairs on their doorsteps to watch athletes zoom by.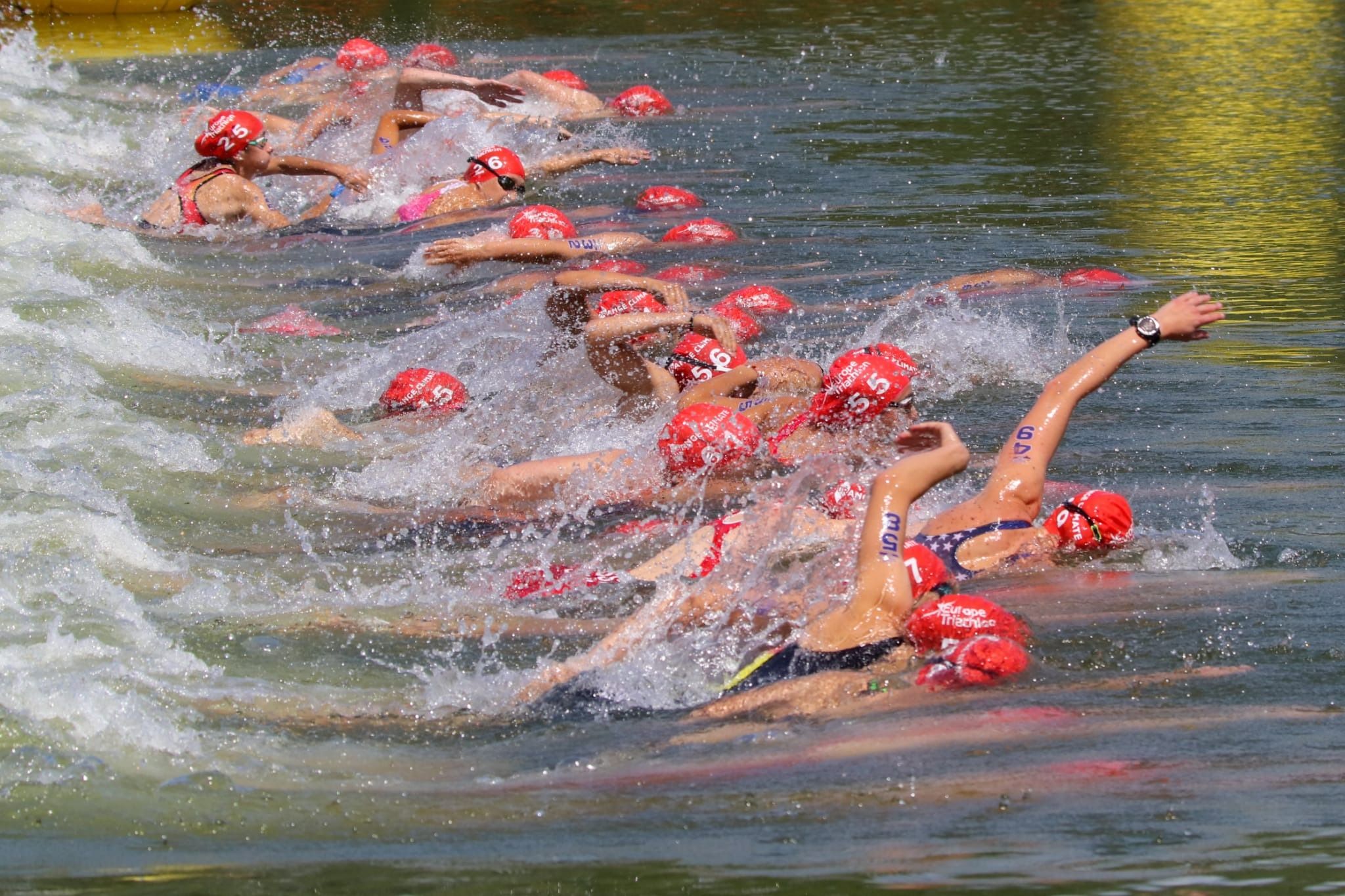 The Elite men's race was first with nearly 70 athletes lining up on the pontoon. The swim was led mostly by the Swiss athlete Sasha Caterina, and as athletes jumped on the bike a group formed at the front with two split groups chasing further back. Athletes in the front pack tried to push the pace to make sure they distanced themselves from other competitors, but not much was achieved. A smaller group managed to get a small gap on the rest just before the second transition. Sergio Baxter immediately set the pace on the run, distancing everyone except Jack Willis, who in the later stages of the 5km had to slightly slow down and let the Spanish athlete get away. The finish saw Baxter take the win, with Willis coming in second and Thomas Bishop in third. Ben Dijkstra and "local" Jorik Van Egdom completed the top 5.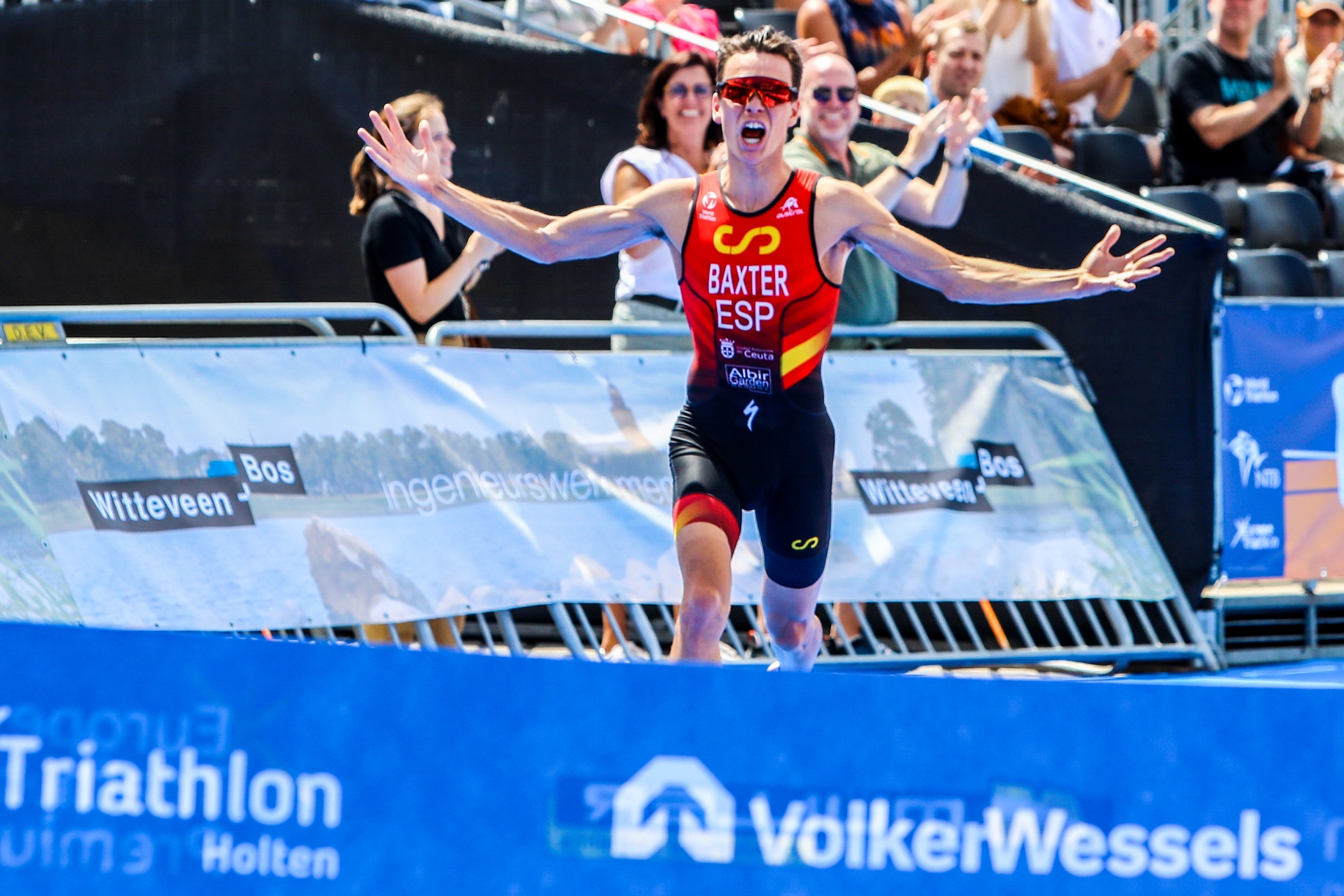 The Elite women's race started right after with 60 athletes eager to dive in the water on the startline. The swim was led by Australian athlete Emma Jeffcoat, with British duo Sophie Alden and Olivia Mathias right behind. Contrary to the men's race, the swim leaders were able to breakaway on the bike and establish a considerable lead. The front group was composed of the Australian, the two Brits and Mathilde Gautier from France. Only Schoens from the Netherlands managed to bridge the gap to the leaders and come out of the second transition with the leading athletes. On the run, Gautier set the pace early on, taking the lead, with Alden and Mathias a handful of seconds behind. Mathilde Gautier stayed strong and took the win, with Sophie Alden getting the better of the Brit duo taking second and Olivia Mathias coming in third. Petra Kurikova and Emma Jeffcoat completed the top 5.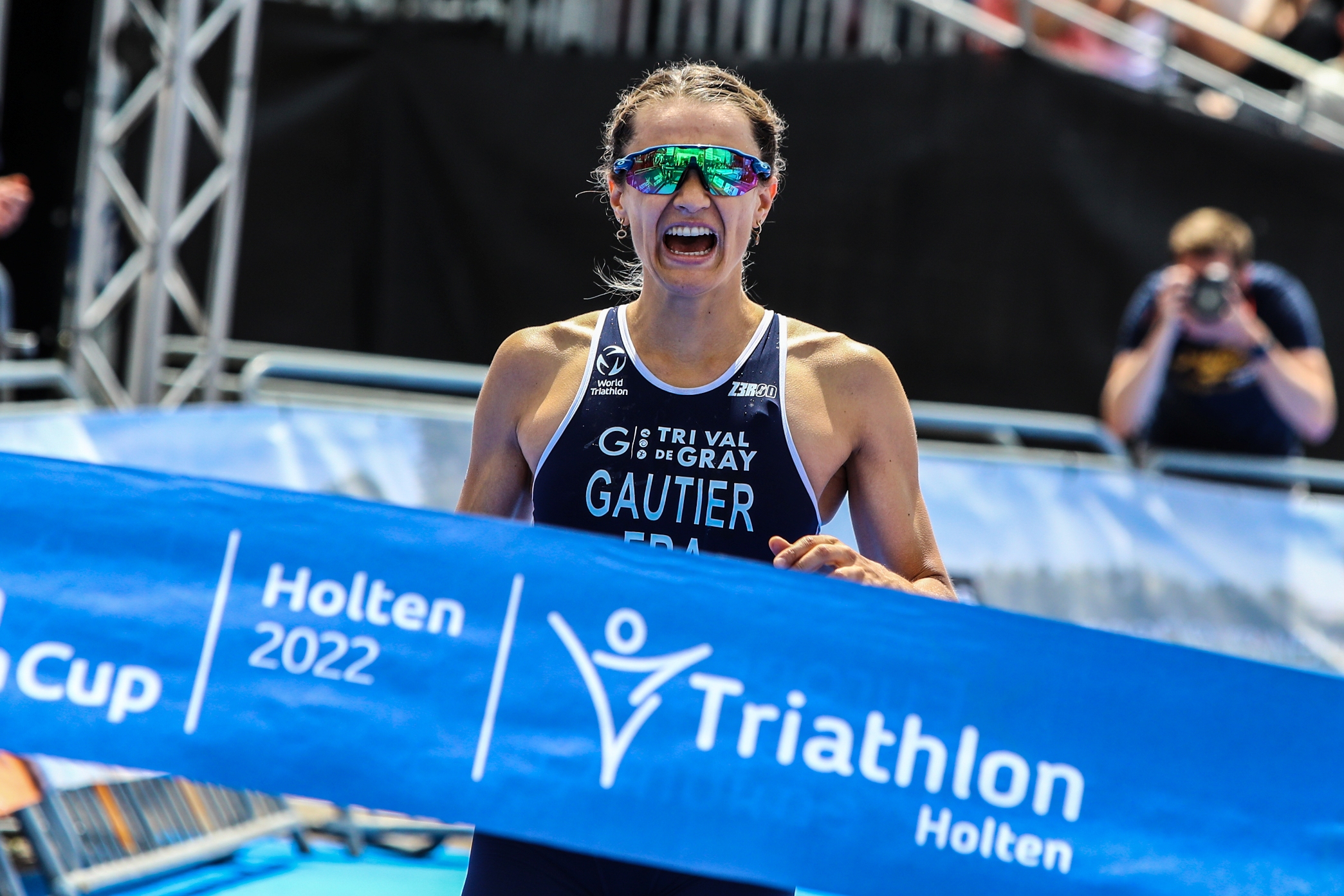 The Junior Cup races saw local athlete Luna De Bruin win the Junior women's race with a commanding performance, in front of Appolino Foltz from France and Anuk Sterker from France , who came second and third respectively. The junior men race saw Portuguese athlete João Nuno Batista take the top spot, in front of Tom Lerno from France taking silver and Pelayo González from Spain took the bronze.
Overall the races in Holten were a great success, it was a weekend off celebrating the sport of Triathlon and all athletes competing! See you at the next stop of the European Cup circuit.
Related Event: 2022 Europe Triathlon Junior Cup Holten
Latest
Videos
---
Latest
Event Galleries