NEWS
Europe Triathlon is looking for an event Manager
By media@europe.triathlon.org
|
13 May, 2022
Europe Triathlon is looking for a dynamic, innovative and ambitious person to join our staff team as an event Manager.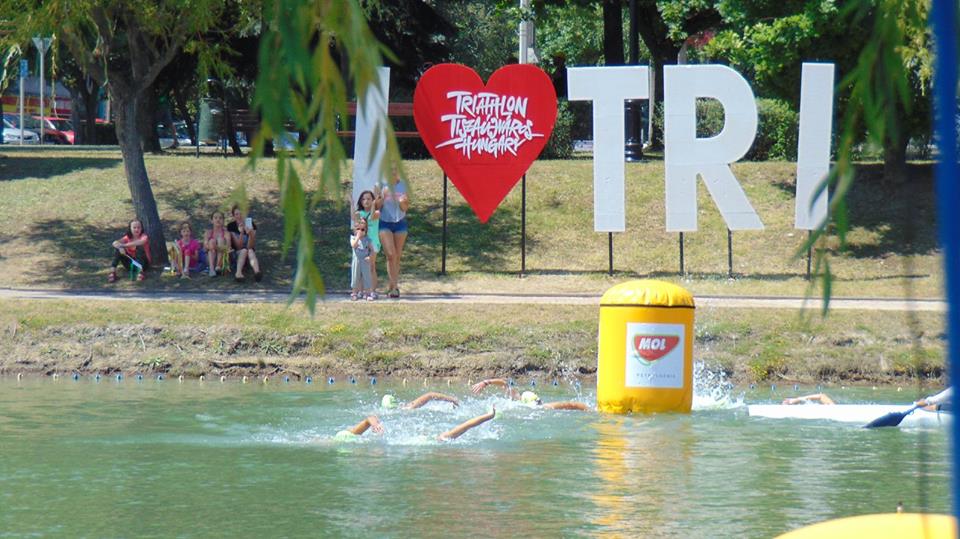 Europe Triathlon has identified a need in its Strategic Plan to professionalise the organisation by bringing in key operational personnel to help deliver on the strategy. Following a request from the Events Commission a need has been established for a new staff member to help look after events in these changing times. We are looking for a new Events Manager to work with our National Federations, the Local Organising Committees and the Technical Delegate(s). This is an exciting position that sits at the core of what we do as the European Federation for our sport
We award over 30 events per season through a bid process for our Junior and Senior Cups plus our Championships and Age Group Championship races. The goals are to increase the quality of our events and implement the Age Group Strategy; and this will be a key appointment to achieve this. The role will also provide support for the development of the sport in Europe including liaison and support to the work of the Development Committee together with other general duties to support the Secretary General. The post will initially be part time and based on a 20 hr working week and is subject to ongoing funding.
We are looking for:
● A dynamic enthusiastic self motivated person
● Ability to work as part of a team and have the initiative and drive to work as an individual
● Ability to be self managed and work from home
● Great communication skills
● Good understanding of Microsoft Office and Google
● Goal oriented
● High level of experience on technical issues with experience as a technical Delegate/Official
● Knowledge and understanding of Europe Triathlon Events
● Knowledge of the culture and languages of Eastern European countries
● Excellent written and spoken English with other languages as a bonus
● Ability to travel to events as needed
Duties:
Events -
● Liaison to the LOC and Technical Delegate concerning the technical issues of each Europe Triathlon
Event
● Create and control each project "todo-list" together with SG (payments, insurance, water
quality,.......)
● Participation in as many online meetings as possible with the TD and the LOC's before the events
● Europe Triathlon Rankings follow-up latest till Tuesday each week
● Sports presentation for our European Championships (approve music playlist, sound check,
announcer's script, flower ceremonies, award ceremonies,....)
● Support and control the website activities and content for all Europe Triathlon Events
● Coordinate Europe Triathlon Race Reports (EB-Rep) include event pictures (Branding, Top3,.....)
● Participate in the implementation of the Age Group strategy
● Work with the media team to create and publish content for Europe Triathlon website (Events, Age
Group,....)
● Work to deliver on the Age Group Strategy to increase age group participation and National
Federation Teams in Europe
● Support Secretary General to create bid documents and prepare the applications for board
decisions
Development -
● Liaise with and Coordinate the support for National Federations' special projects.
● Liaise with the Development Committee and developing National Federations to help grow the
sport of triathlon
Other Duties -
Provide support to the organisation on other duties as and when required.
Terms of Employment:
20 hours per week with the clear commitment to also contribute beyond the employment relationship.
Wages/remuneration will be based on knowledge and experience and it would be useful if you can state your wage expectations as part of your application.
The post will involve travel and weekend and evening work.
The post is subject to continued funding and will initially be for 12 months with a 6 month probation period.
It is however hoped that the post can in time be made full time.
How to apply:
Please send in your CV and a covering letter explaining how you meet the person specification and highlighting your knowledge and experience that shows you can deliver on the requirements of the post.
Please submit applications to Kathleen Smet (Secretary General) via email at: hq@europe.triathlon.org
The deadline for submission of an application is Monday 23rd May at 17.00 CEST. Late submissions will not be accepted.
It is anticipated that interviews will take place via video conferencing on the 26th and 27th May 2022
Latest
Videos
---
Latest
Event Galleries