NEWS
Europe Triathlon Cup and Mediterranean Championships Quarteira
By media@europe.triathlon.org
|
04 Nov, 2021

QUARTEIRA 2021
This weekend we will be back in Portugal, in the city of Quarteira. It will be our last race appointment for the 2021 season! On Saturday 6th the junior men will compete for the World Cup and the Elite men for the European cup and the Mediterranean Championships, women will compete on Sunday 7th. The rankings pre-Quarteira are on the World triathlon website: https://triathlon.org/events/event/2021_world_triathlon_junior_championships_quarteira. The Race Venue is located in Quarteira, Loulé, with the swimming taking place at Quarteira's beach, right in front of the Official Hotel. The Europe Triathlon Cup ranking gives 40,000€ prize money (top 10) and an additional 15,000€ for the U23 ranking. For the elite the points are similar as for a premium cup (600 points) which is more than for all other Europe Triathlon Cups (250 points).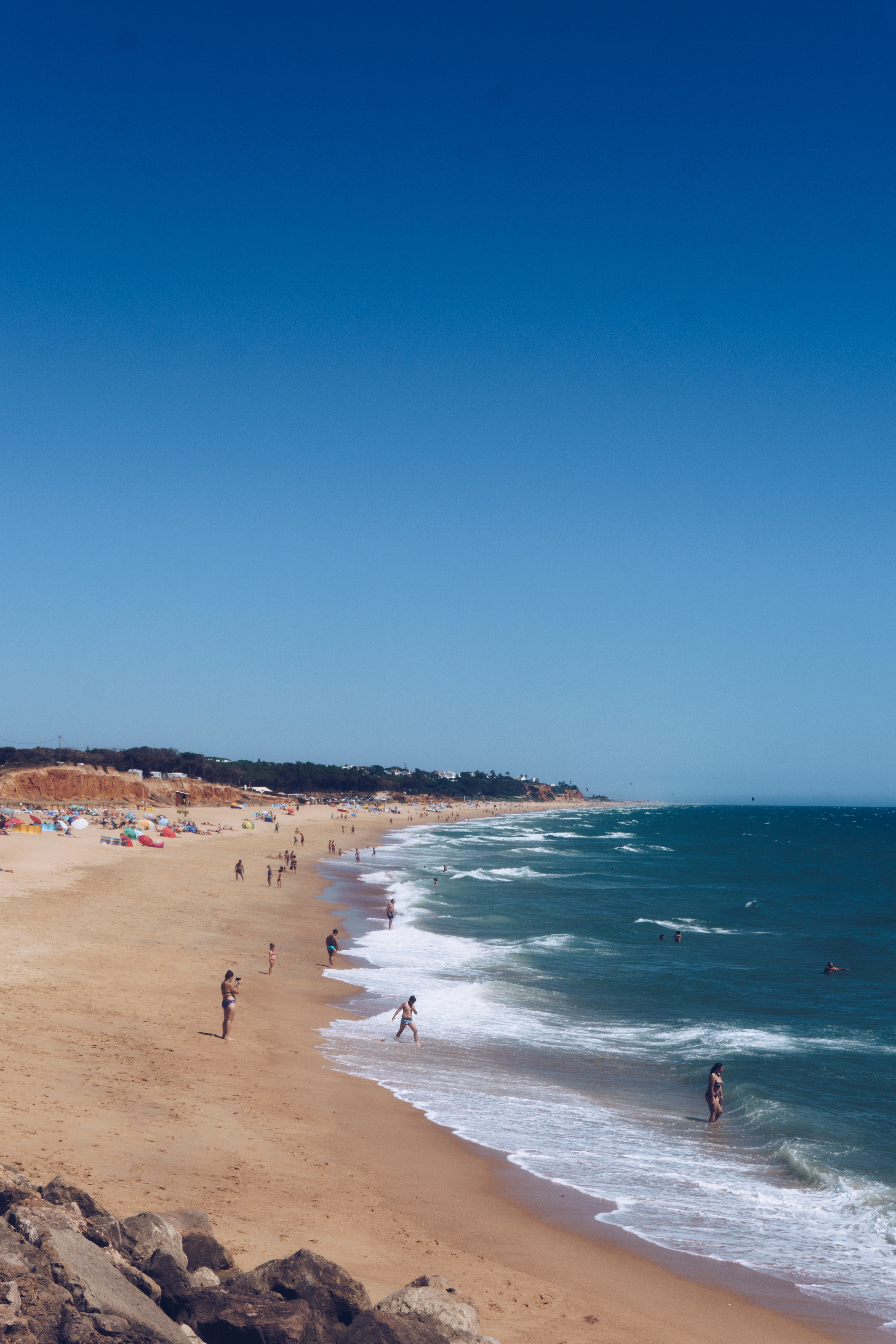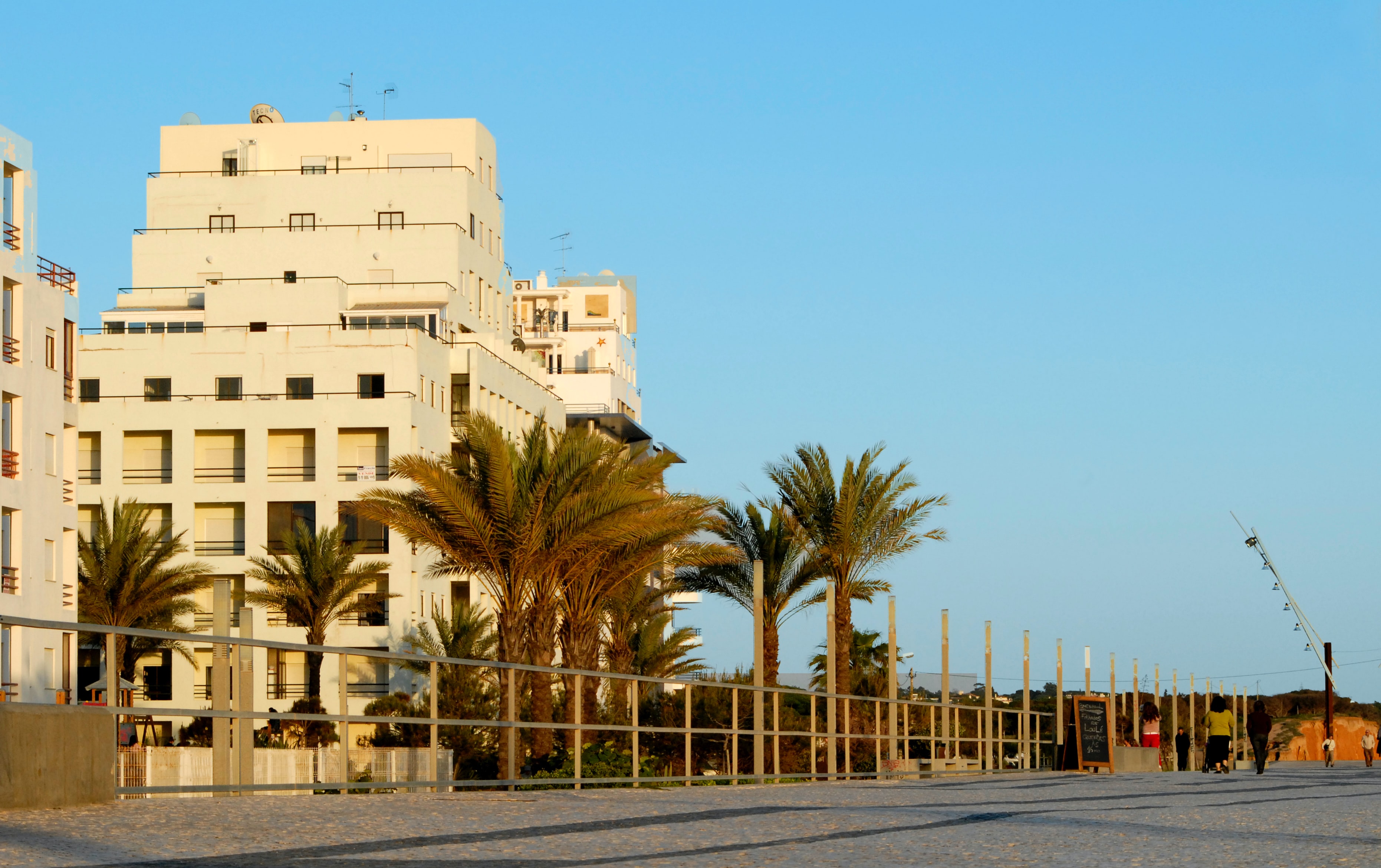 ELITE ATHLETE'S BRIEFING: Will be on Friday 5th at 9:00.
JUNIOR ATHLETE'S BRIEFING: Will be on Friday 5th at 10:00.
Because of COVID-19, the briefing will take place online. You can register here:https://us02web.zoom.us/webinar/register/WN_yDdnyQhwS5u_Xi0UTfKCog
The briefing will be available here:https://triathlon.org/about/downloads/category/race_briefings
SCHEDULE:
6th November - Saturday
13:00 - Junior Men Start (TBC) 15:00 - Elite Men Start (TBC)
7th November - Sunday
8:45 - Junior Women Start (TBC) 11:00 - Elite Women Start (TBC)
TRAINING FACILITIES:
SWIM: Local Swimming Pool
BIKE: Although the streets are open to traffic, they are quite large and there is not too much traffic during the week so it is possible to cycle in the race circuit. In this area you can find a lot of nice roads to cycle, with little traffic. The region is not too hilly, unless you head for the interior, where you will find less cars but hilly roads. The route is not closed to traffic and you are cycling at your own risk.
RUN: The foot walk near the sea is the most suitable place to train and it is where the event will take.
COURSE FAMILIARIZATION:
SWIM: You will be able to have a swimming course familiarization in the Race "arena" on Friday, November 5th from 11:00 to 12:00. During the swimming course familiarization there will be no lifeguards or medical service available. You are swimming at your own risk. Please note: It is forbidden to swim outside the boys at any time – for safety reasons!
BIKE: Because of the COVID situation there will be no official bike familiarization.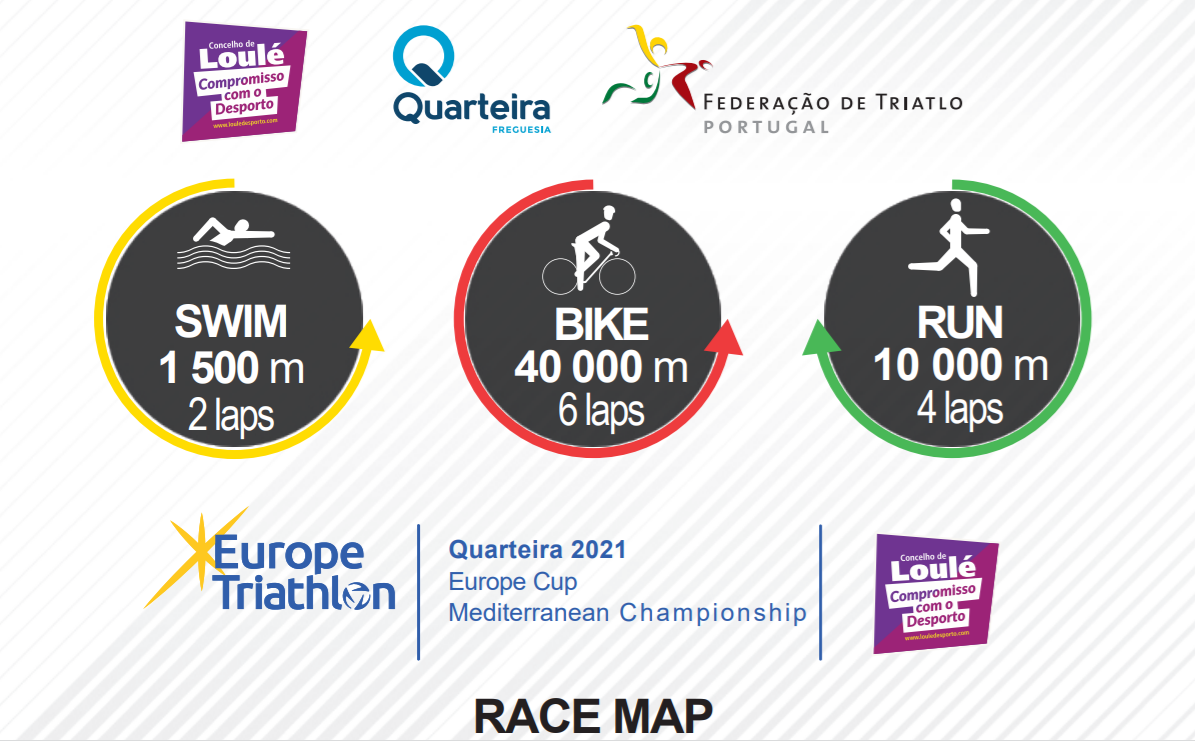 SWIM (see the image below):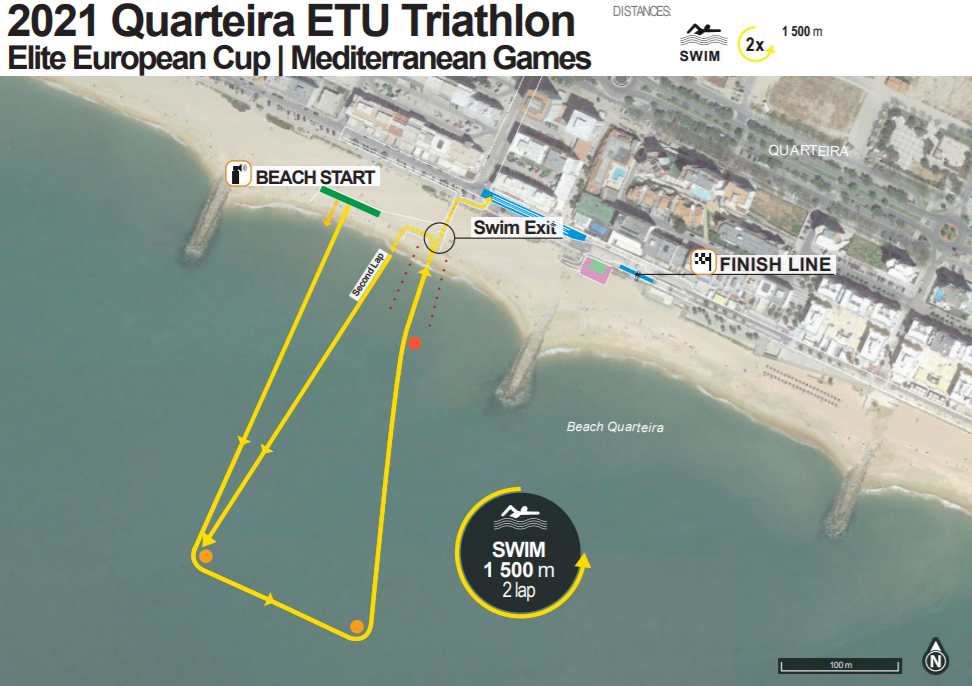 BIKE (see the image below):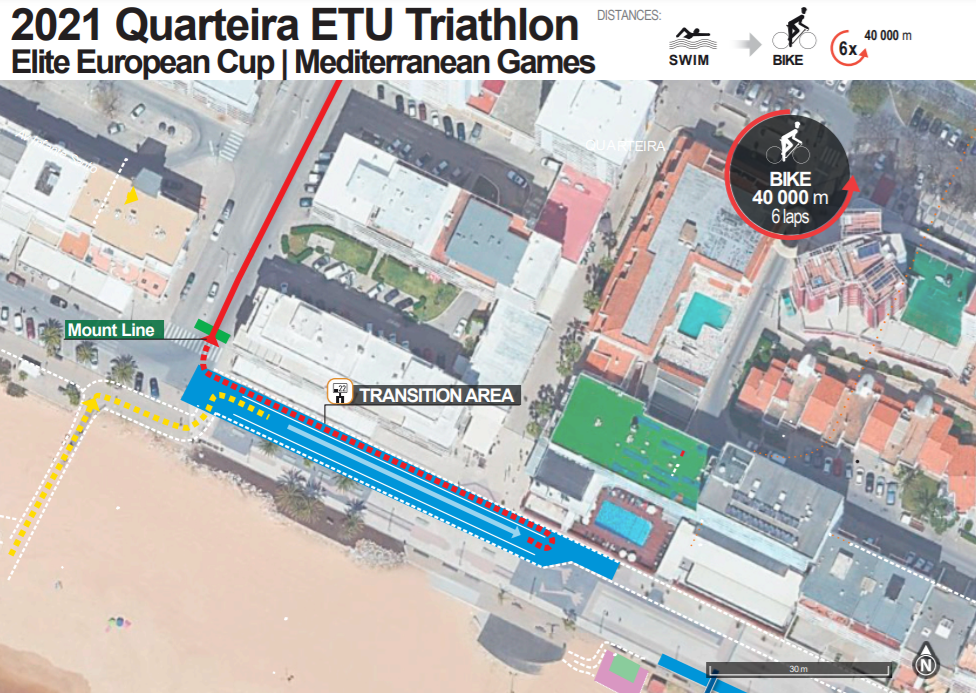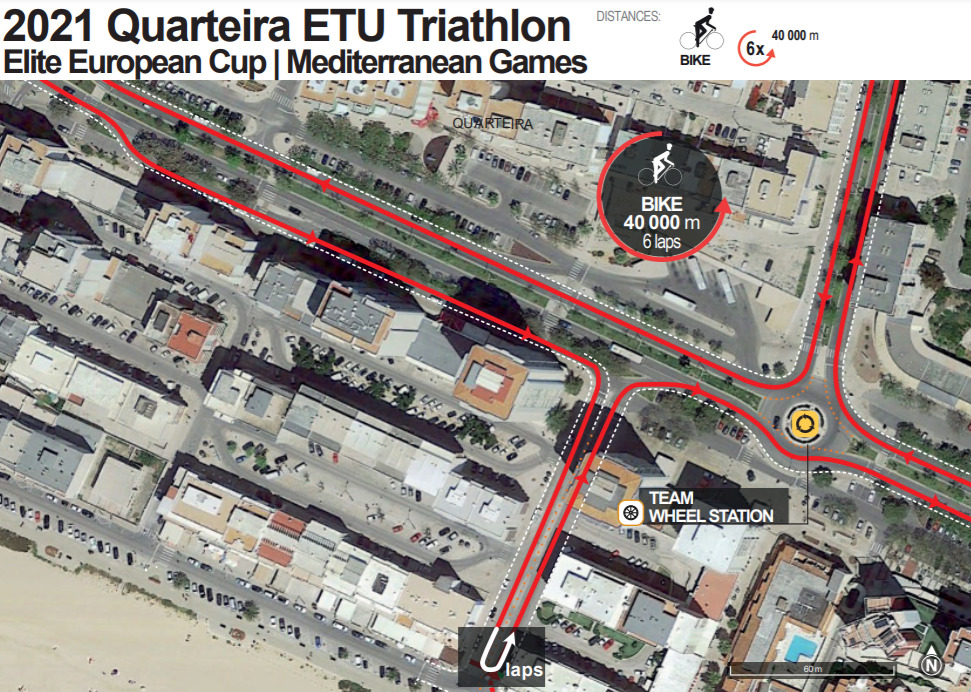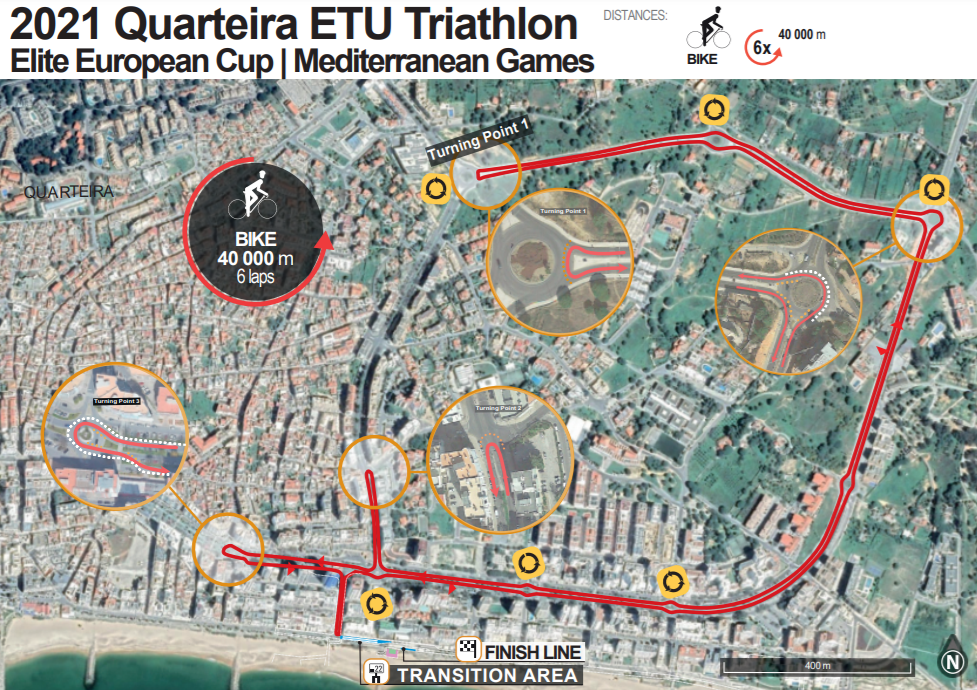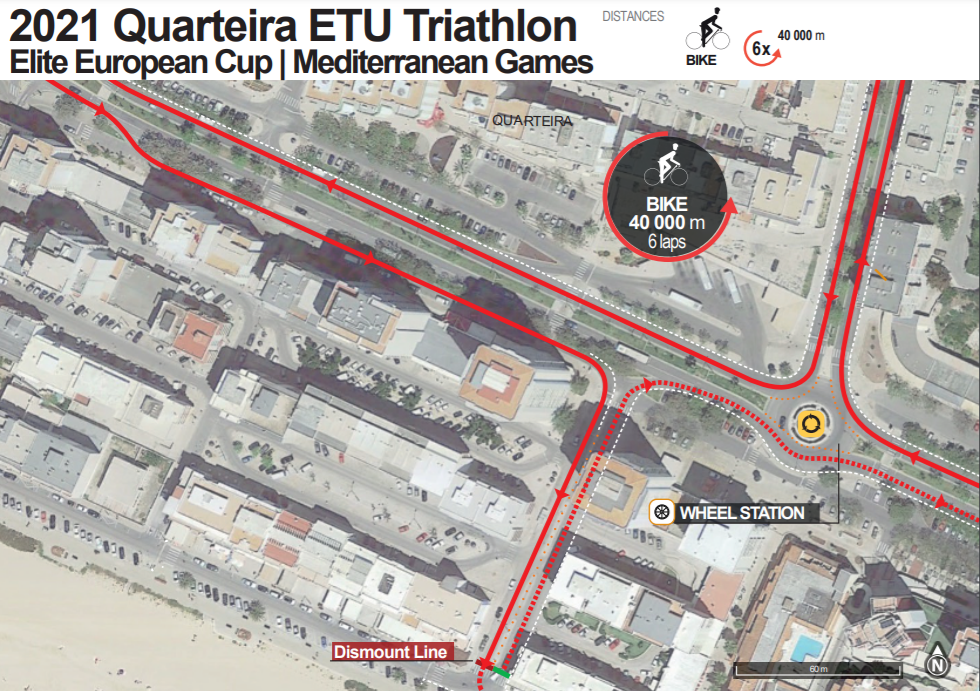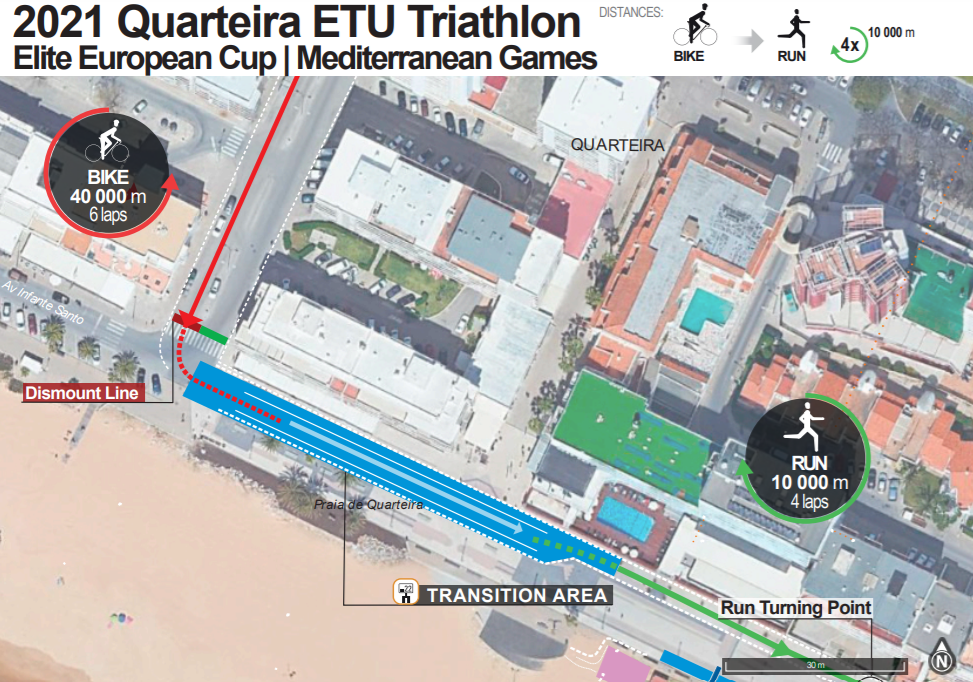 RUN (see the image below):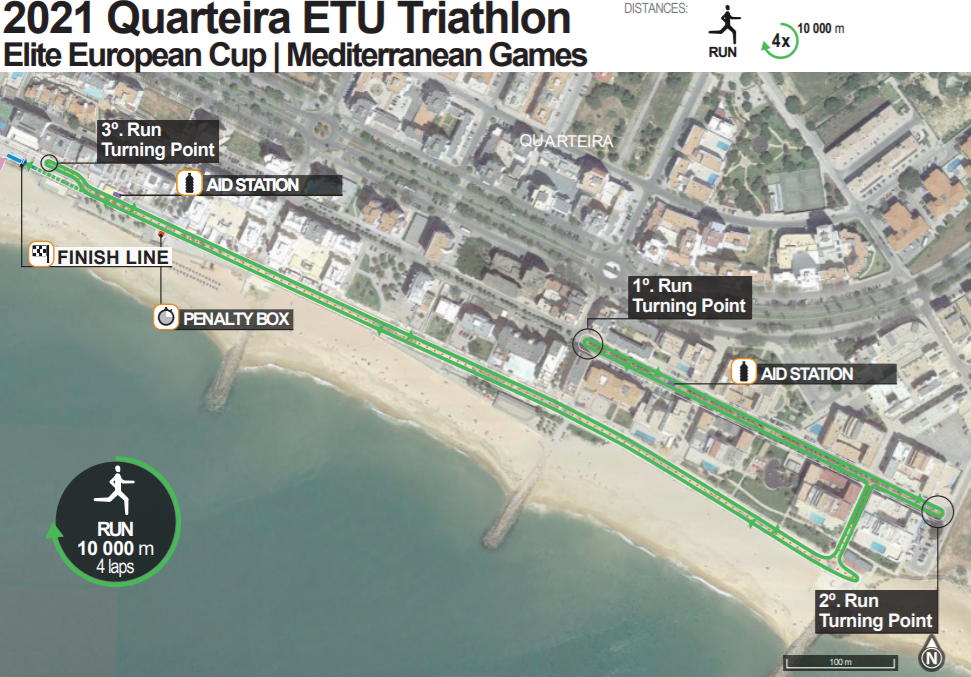 Results will be uploaded live at the World Triathlon official website http://www.triathlon.org Live coverage on the event website. All the Results information will be distributed to the Team Leaders at the Race Office.
See you tomorrow in Quarteira, hoping for fantastic weather to end this 2021 racing season in the best possible way!
ENJOY!
Related Event: 2021 World Triathlon Junior Championships Quarteira
Latest
Videos
---
Latest
Event Galleries