NEWS
Duathlon focus moves to Spain for the next ETU Championships
By Paul Groves
|
24 Apr, 2015
Alcobendas


The briefings are done.

The press conferences are over.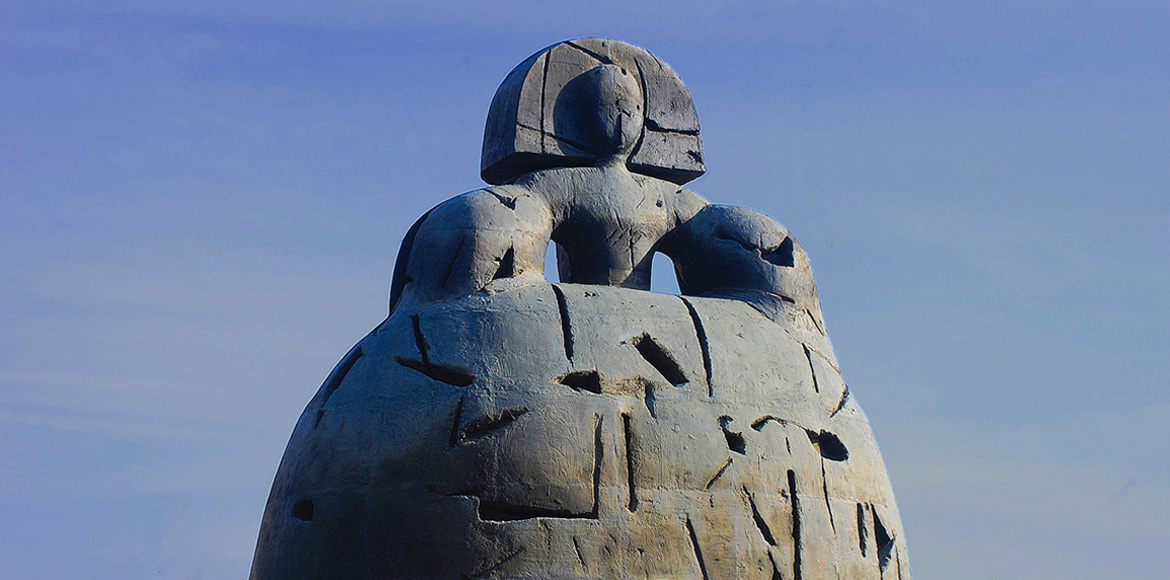 The Opening Ceremony is about to begin.
This weekend in Alcobendas we will see Europe's best duathletes try their luck over the Sprint and Standard Distances. The Elite, U23, Juniors and Para-Athletes will race on Saturday while the massive Age-Group competition will take place on Sunday with a finale of racing for the Mixed Team Relays on Sunday. It will be an early check-in for them between 06:00 and 08:30 but the day will finish with a chance to let their hair down at the Tonica 90 Disco.
Only a couple of weeks ago the ETU Powerman European Championships took place in Horst, Netherlands but as soon as you see the word, "Powerman" you know that you have to be tough enough" over the longer distance. This weekend however, will see the ETU European Championships for Elite and U23 over Standard Distance, Junior and ParaTri over Sprint Distance, Age Group will have both distances, Standard and Sprint and of course the fast and frantic Elite and Junior Mixed Team Relay.
The course will not be easy. The first run is described as "hilly and technical", the bike is technical and then back to that hilly run to the finish. All event information here
13 women appear on the start list for the Junior Women, with Spain leading the numbers. They are fielding 5 athletes, France has three, Italy and Portugal both have two athletes but wearing the highest-ranked number is GBR athlete Mary Hodgson. Spain will be hoping for a medal here of course and there is nobody more fired up than Ines Santiago who took a strong silver only last weekend in Melilla. Portugal's Alexandra Santos placed 8th in the Pontevedra World's last year and could well be a threat.
The Junior Men's field, with 21 athletes from 7 nations, are also led by a Brit. Jimmy Kershaw has pace on the bike but will be challenged by amongst others, Italy's Marcello Ugazio. He is currently the Italian Junior National Champion and ranked 10th last year in the ETU Powerman Championships in Weyer. Spain will be pinning their hopes on Alberto Gonzalez Garcia who has had top ten finishes in his last five races, including last weekend in Melilla.
The U23 Women and U23 Men will see 21 athletes race. For the women, it is once again a Brit who will wear the highest number. Georgina Schwiening. She too has enjoyed top ten finishes in her last five races but amongst those great placings she has picked up the U23 title from her race in Weyer last year. She will be up against race-fit Italian, Giorgia Priarone who took the Sprint title in Horst in 2015 and 2014. From Portugal and coming back from Age Group racing is Rita Lopes. She took silver in the Pontevedra Worlds last year after a promising top ten as a junior in Gijon in 2011.
The U23 men will of course be great race, as it was in Horst. Top-ranked starter will be João Francisco Ferreira POR He raced against the Elite in the national championships in 2014 and announced his arrival by taking the title. Belgium has been known over the years as "The Duathlon Nation" and rightly so. There is of course no pressure then on Jan Petralia to do well. As defender of the bronze medal from Weyer in 2014 he will be hoping that his winter training has paid off. Another athlete with an AG racing history, this time from Austria, is Oliver Kreindl. He took a silver in his category in Weyer and will hope that he can keep with the top runners at this race.
The Elite Women, all 16 of them and some of them fresh from Horst, will provide some exciting run / bike / run racing. World Champion, Sandra Levenez from France will wear the top number. Her podium pal from last year, Sabrina Monmarteau FRA will be hoping not only for a podium but also for an improvement on bronze but they will both be up against Franziska Scheffler GER who is currently on fire after her victory in Horst. Sara Dossena ITA, with a silver medal over the Powerman ETU long distance event in Horst may be a challenge to them all.
The Elite Men are led by Nicolas Benoit, FRA also currently World Champion. France will be perhaps hoping that they can manage the double in Spain. Philip Wylie, GBR will be hoping for a solid run and to improve on his European Bronze in Weyer but with a home crowd shouting him on Emilio Martin and with a World bronze on show at home from 2014, he will be working hard with Roger Roca Dalmau who can up the distance and race with the best as we saw in his first leg in Zofingen. That DNF will still be a ghost to put to sleep but working with Martin and on home soil, the Spanish could spoil the French party.
A championship weekend usually sees the focus on the professional athletes but without the Age Group Teams they would be yet another race. It is always the presence of hundreds of Age Groupers from all over Europe that makes these events. A chance to wear National Colours; having got to the start line because they are the best in their Age Group in the home nation; a chance to wave their flag; a chance to meet old friends and race against new challengers.
For many years now Team GBR has been one of the largest, if not the largest at most European Championships. They will of course be out in force this weekend and with a good record of medal winning the AG Team Manager will be hoping to be extra busy at the awards ceremony. But this year the Spanish have a massive presence and so the racing for medals will be extra competitive.
British Triathlon reports that a total of 404 athletes will be heading to Spain and with them will be the ever-present Joan Lennon. She is a strong athlete herself but gives up her time to look after the AG Team. "We've got a great team heading out to Alcobendas, with a mix of new talent and great experience."
The support for the Age Group athletes is not just the presence of a Team Manager but also with positive promotion from the Federation in the form of great posters.
Perhaps this is something that other federations could do. - your Age Group athletes really do make the difference!
ETU wishes all athletes, coaches, officials, spectators and of course the LOC and the people of Alcobendas a great weekend of racing.
Related Event: 2015 Alcobendas ETU Sprint and Standard Distance Duathlon European Championships
Latest
Videos
---
Latest
Event Galleries