NEWS
Annual Presidents' Conference and Gala in Samorìn
By media@europe.triathlon.org
|
25 Feb, 2023
The year 2022 has been a fantastic one. Our athletes have pushed themselves to their limits in races across Europe and beyond, competing on the World Triathlon circuit. Meanwhile, our National Federations have been working closely with coaches to maintain and enhance this incredible sport. Additionally, our team of dedicated Technical Officials have continued to volunteer their time to ensure that events are conducted fairly and safely, while event organisers have risen to the challenge and presented us with some truly spectacular events.
Looking ahead to March 2023, we are thrilled to announce that the Annual Presidents' Conference and Gala will take place in Samorìn, Slovakia, and we are excited to reveal the names of the nominees. But first, let's take a moment to revisit the previous year's winners.

The nominees this year really reflect the highlights of our 2022 season.
For the Female Athlete of the year we have:
Nina Eim (GER)
Cassandre Beaugrand (FRA)
Laura Lindemann (GER)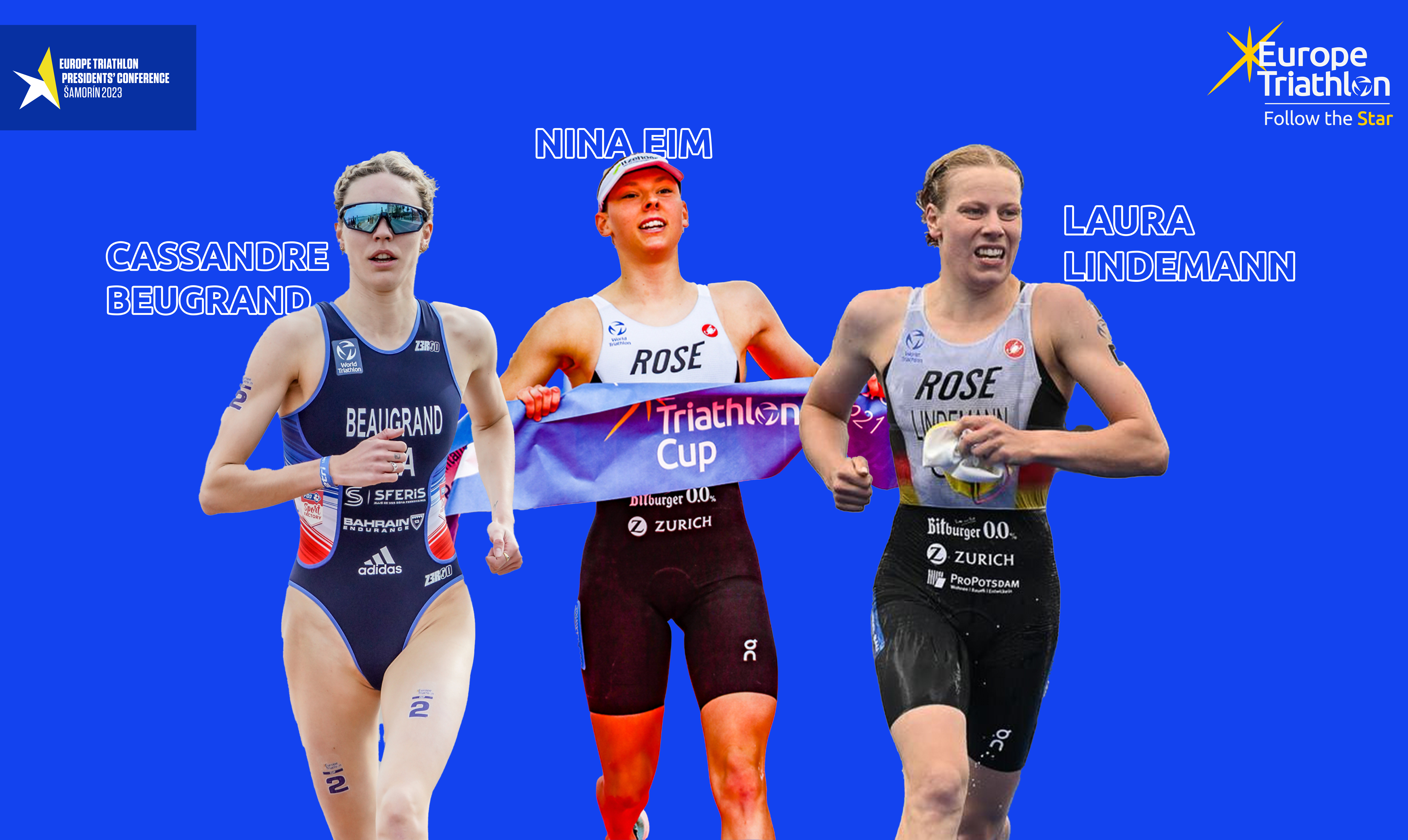 For the Male Athlete of the year:
Léo Bergere (FRA)
Jelle Geens (BEL)
Csongor Lehmann (HUN)
For the Male Paratriathlete of the year:
Florian Brungraber (AUT)
Daniel Molina (SPA)
Jules Ribstein (FRA)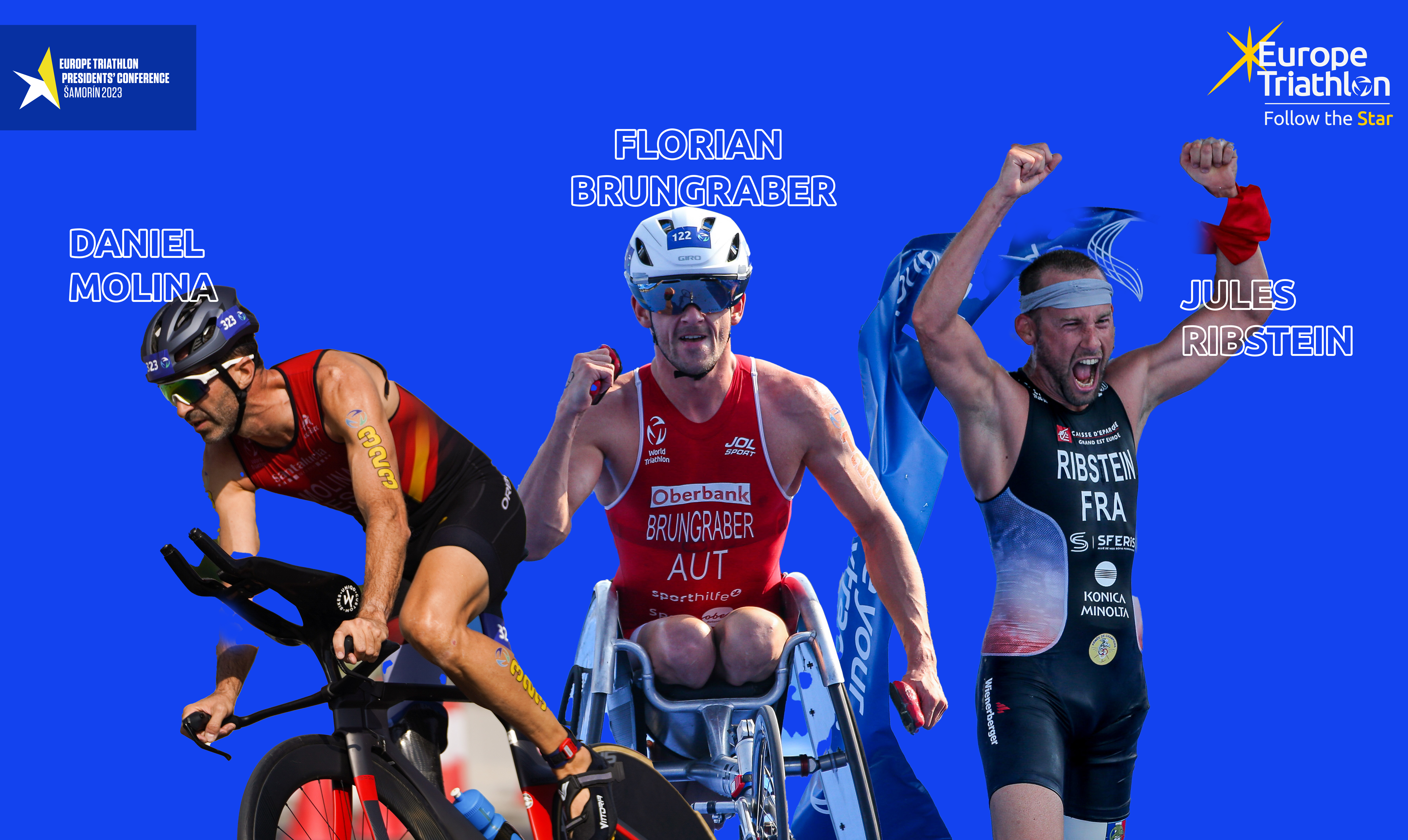 For the Female Paratriathlete of the year:
Francesca Tarantello (ITA)
Ekaterini Saranti (GRE)
Rakel Mateo Uriarte (SPA)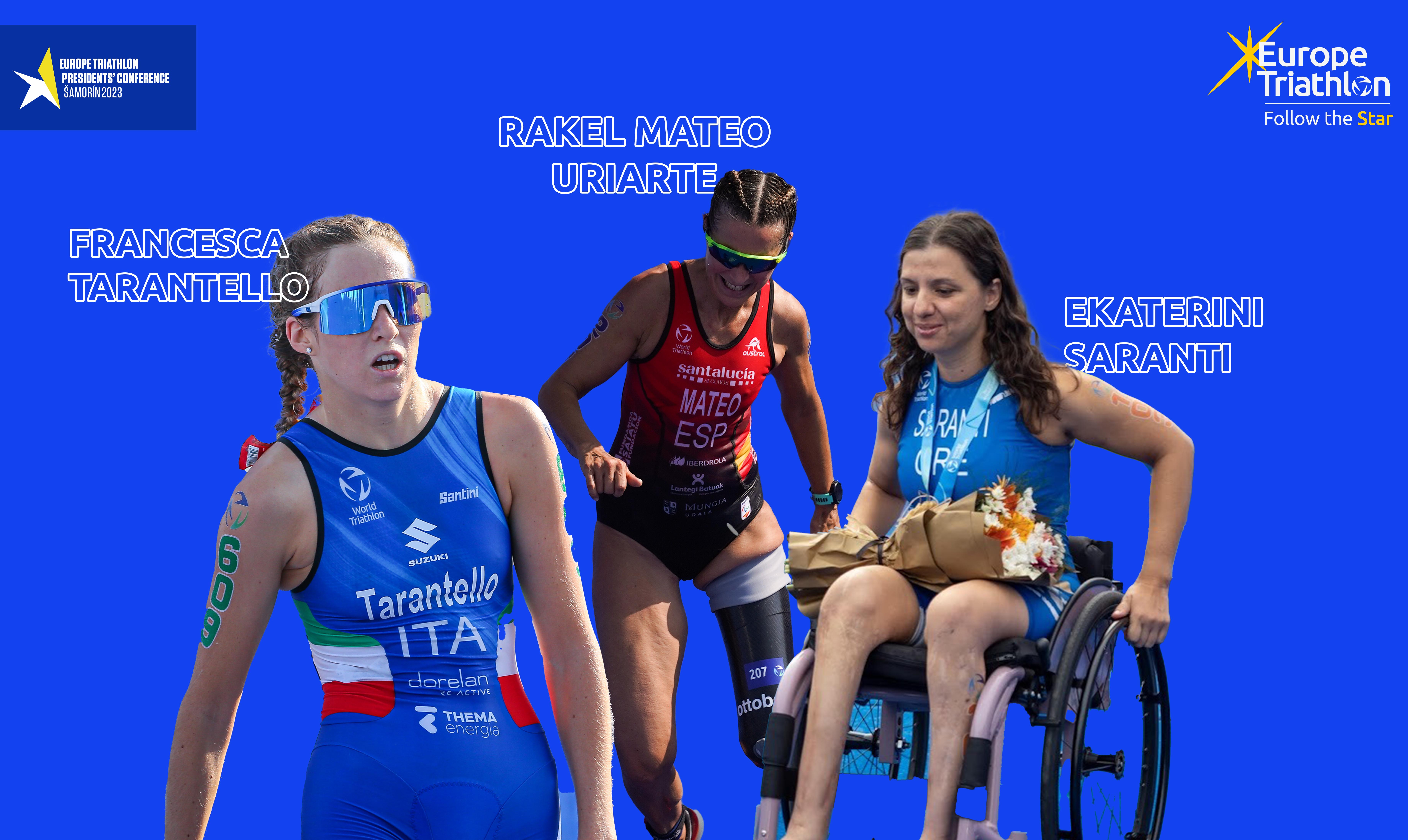 For National Federation: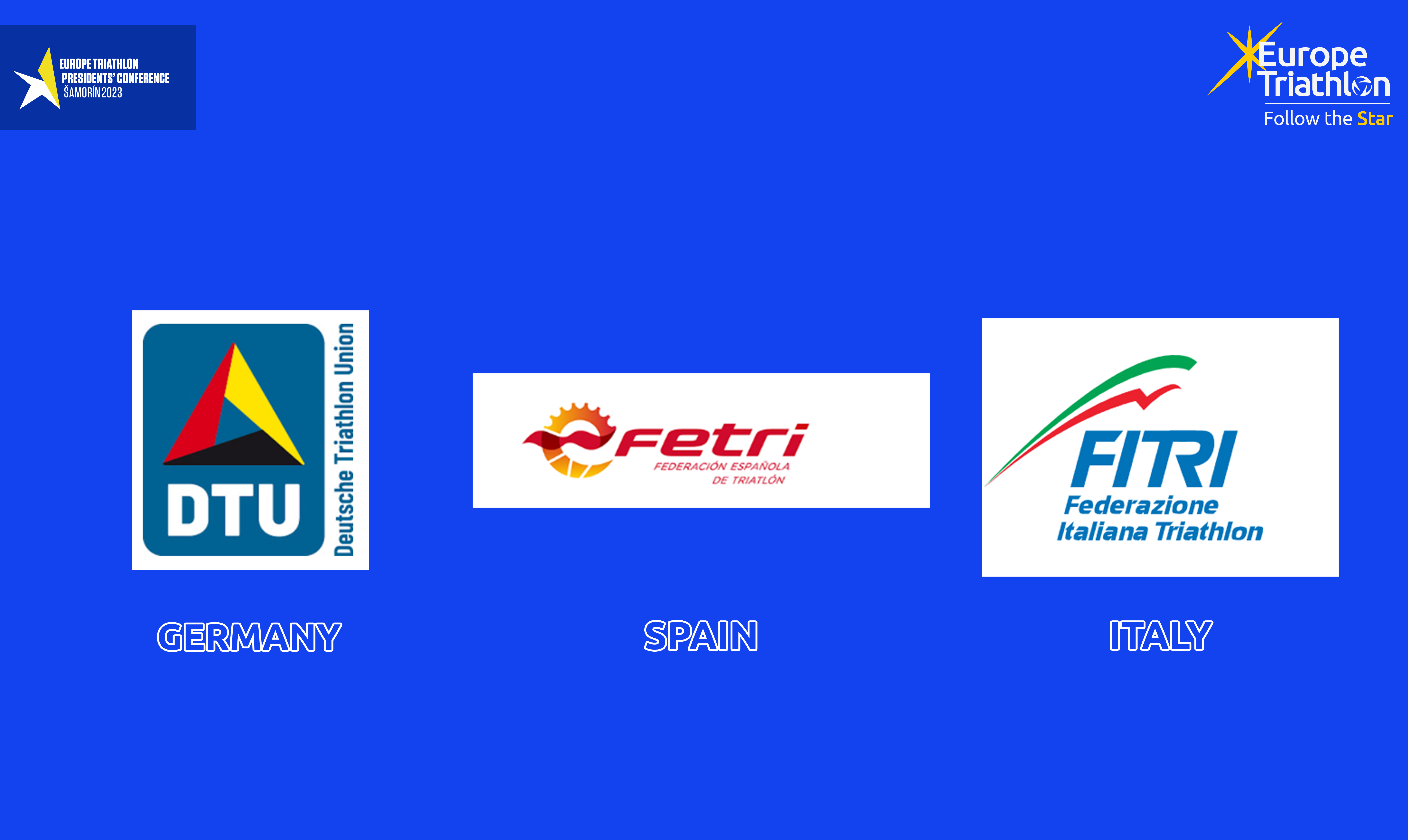 For Technical Official of the year:
Never an easy choice but this year we see three names.
Sandrine Crosnier (FRA)
Angeliki Thoma (GRE)
Steen Christensen (DEN)
Kalle Jensen (NOR)
The nominees For Emerging National Federation:
For Event of the year: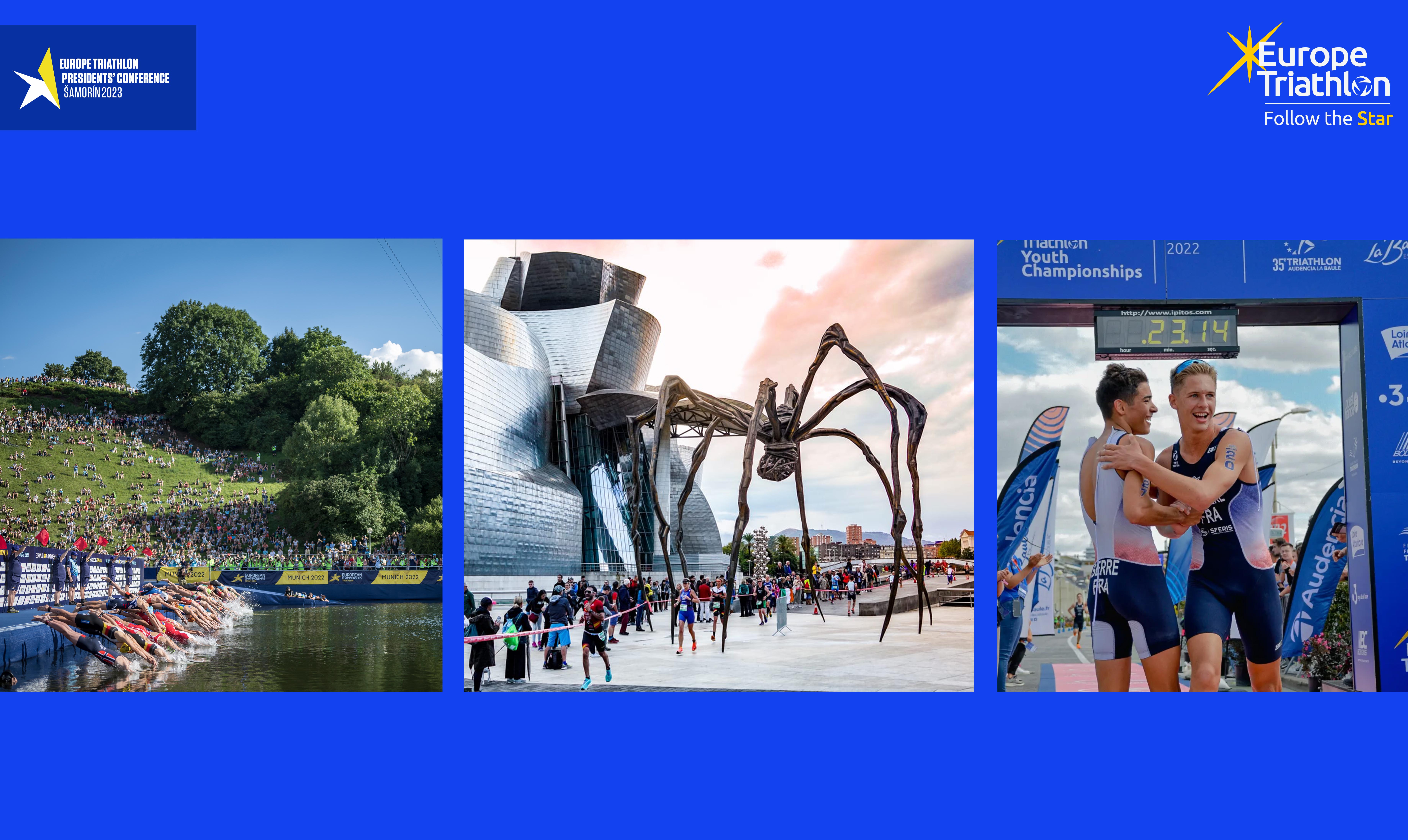 Slovakia's delicious secrets are waiting for you!
Slovakia is a small country in the heart of Europe, offers a wealth of adventure opportunities for visitors. From conquering peaks that reach an altitude of over 2,500m and camping under the starry sky in beech forests teeming with life to rafting wild mountain rivers and exploring thermal streams with healing waters, Slovakia promises to turn every day of your stay into a new adventure.
Visitors can channel their inner royalty and be pampered by age-old procedures at world-famous spas, play golf amidst fragrant pine forests and sparkling sand dunes, or uncover stories of over 180 fairytale castles once ruled by mighty royals. They can also visit the oldest opal mines in the world, explore underground tunnels in towns that were once the biggest mining centers in the Habsburg Monarchy, or find themselves in enchanting ice kingdoms in caves that belong among 27 UNESCO-listed sites in Slovakia.
Moreover, Slovakia boasts original folk villages where traditions still remain alive and vibrant cities like Bratislava, the capital city, where past meets modern, wine meets food, and culture meets nightlife. Once the coronation city of Hungarian kings, Bratislava is now one of the greenest metropolises in the world, offering a unique mix of historical and modern culture.
In summary, Slovakia's incredible diversity, packed into such a small area, offers something for everyone. So, if you're looking for an adventure-packed holiday, Slovakia's delicious secrets are waiting for you!
Latest
Videos
---
Latest
Event Galleries