NEWS
A Spectacular Weekend in Balikesir for the Europe Triathlon Championships
By media@europe.triathlon.org
|
11 Aug, 2023
Situated in the picturesque town of Balikesir, an impressive sporting spectacle unfolded over the past weekend. The Triathlon European Championships gracefully transformed this idyllic backdrop into a haven for enthusiasts of the triathlon, revealing the pinnacle of athleticism, camaraderie, and the excitement of competition.
Commencing with the sound of the starting gun reverberating across the waters and culminating with the triumphant sprint to the finish line, elite athletes, promising juniors, and spirited teams alike demonstrated remarkable feats, leaving behind a trail of awe-inspiring performances that will undoubtedly be recounted for years to come.
The elite races, held on the 5th of August, provided a mesmerizing showcase of agility, tenacity, and sheer resolve. Within the men's category, Ricardo Batista of Portugal surged ahead, conquering the demanding course with a time of 1 hour, 20 minutes, and 34 seconds. Lasse Nygaard Priester of Germany and Richard Murray of the Netherlands closely followed suit, a testament to their remarkable skills and unwavering commitment.
Parallel to this, the elite women demonstrated their fighting spirit. Mathilde Gautier of France secured victory through an exceptional performance, completing the course in 1 hour, 23 minutes, and 5 seconds. Selina Klamt of Germany and Jessica Fullagar of Great Britain cemented their positions on the podium.
The Junior finals on the same day witnessed the emergence of a fresh wave of triathlon prodigies. João Nuno Batista of Portugal surged to triumph in the Junior Men's race, following his World Title win not too long ago. Zalán Hóbor of Hungary and Euan De Nigro of Italy made up the rest of the podium placements.
Meanwhile, in the Junior Women's race, Ilona Hadhoum of France took center stage with an electrifying performance, leading the pack across the finish line, also following her recent win at the World Championships. Bethany Cook of Great Britain and Alejandra Seguí Soria of Spain showcased their tremendous potential, leaving us eagerly awaiting their future accomplishments.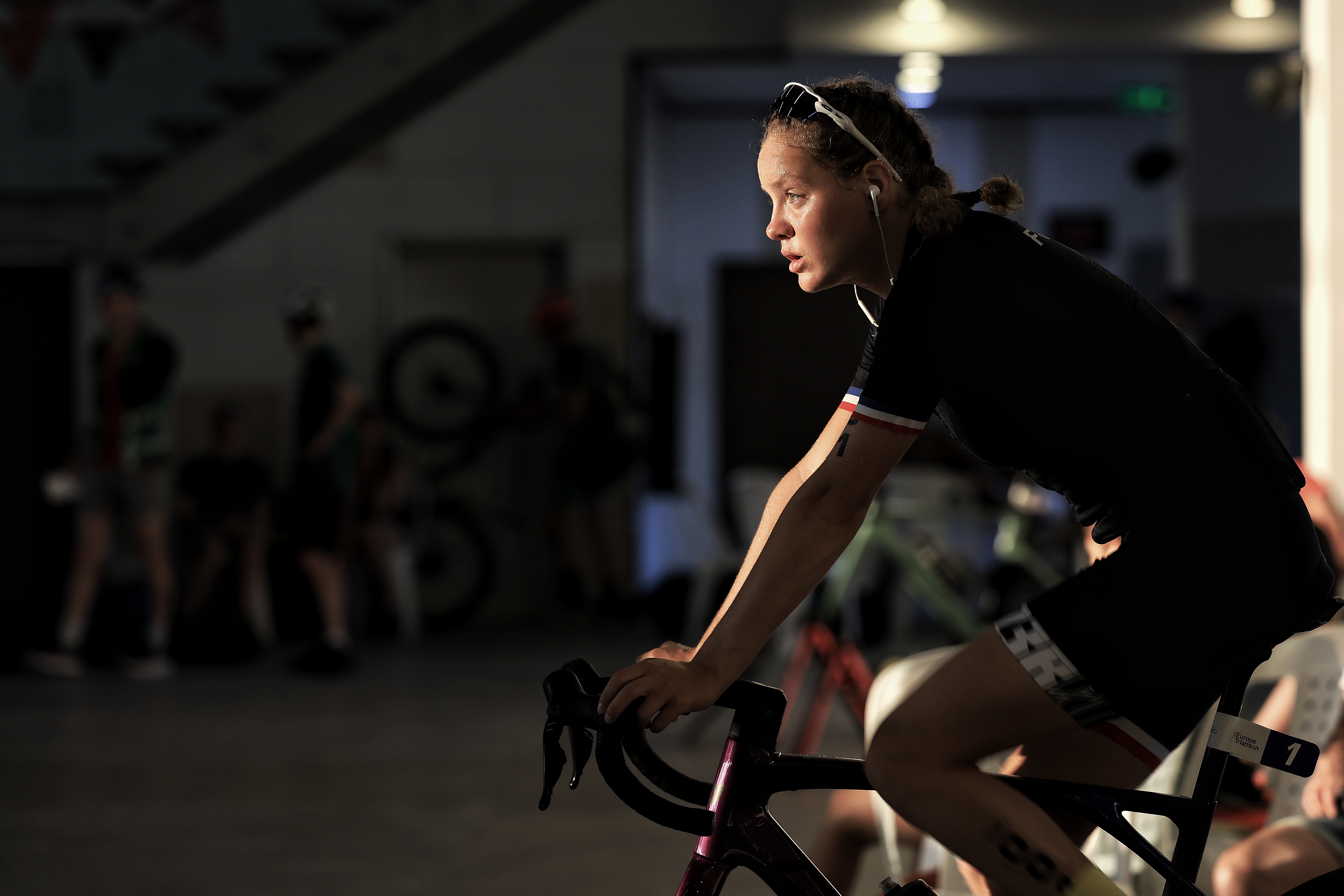 As dusk settled on the 6th of August, the relay races occupied the spotlight. Team Great Britain emerged as champions, their synchronized teamwork and seamless coordination culminating in a decisive victory. The spirit of camaraderie and the pursuit of excellence resonated as athletes demonstrated the formidable force of collective determination.
Beyond being a mere competition, the Triathlon European Championships in Balikesir embodied a celebration of human potential, dedication, and the boundless spirit of sportsmanship. From the elite races that pushed the limits of human endurance to the upcoming talents that illuminated the sport's future, each moment was a testament to the ardor that unites athletes and enthusiasts alike.
As we reflect on this exceptional weekend, let us recognise the athletes who invested their utmost, the teams that embraced collaboration wholeheartedly, and the unmistakable spirit of triathlon that unites us.
Photos: @yaggyshoots
Related Event: 2023 Europe Triathlon Sprint & Relay Championships Balikesir
Latest
Videos
---
Latest
Event Galleries