NEWS
30th edition of Alanya and the Europe Triathlon Youth Championships Festival
By Amé Venter
|
28 Jan, 2021
Alanya is a beautiful seaside location, where the end of year sports festival generally takes place. Alanya was set to host their 30th edition of the event in 2020. However due to the circumstances the event was postponed to 2021. Although triathlon faced a difficult year, the excitement to return to racing can be seen everywhere, Onur Aydemir from the Turkish federation shares his thoughts below; "In 2020, Alanya was preparing to host the 30th edition of the event, however due to the circumstances presented by the COVID-19 pandemic the event was postponed to 2021. We now look forward to celebrating the Europe Triathlon Youth Festival in Alanya as the 30th edition of our race. This year is not not only the 30th edition of this historic event, but also the 20th year of Turkish Triathlon Federation. With this double power, our venue will allow for some great racing and an opportunity for our young up and coming triathletes to have a fun few days racing with their friends from around Europe. We are waiting to welcome you to Turkey and Alanya".
In addition to the 30th edition of the event, Alanya will also host the Europe Triathlon Youth Championships Festival. This festival has a significant contribution on the development of youth athletes. Below are three athletes interviewed that took part in the first event Tiszaujvaros in 2016.
Vasco Vilaca took first place in Tiszaujvaros in 2016 for the Youth Men category. Additionally, we have Sif Madson who won the category Youth Female and Beatrice Mallozzi who came second that year sharing their experience and how the youth festival contributed to their development.
For all three the athletes this was their first international event. It gave Vasco Vilaca the opportunity to discover what the sport has to offer. "The youth festival made me understand the beauty of this sport. I learned to work hard towards my goals, I learned how to teamwork, as well as I made national and international friends for life!" For Beatrice Mallozzi it was more an emotional experience where she felt new emotions that helped with her personal and professional growth. "It all means a lot to me because and has proven I have been loved and supported by everyone, key means to reach my targets and goals" Sif Madson enjoyed the competitive element, the atmosphere and learning; "It was a perfect way of debuting on the international scene. Not only because I had a perfect race but also because of the great atmosphere there was around the competition. I learned a lot about the sport in a way that was fun which I think is really important when it comes to young, debutants in any sports. I also met triathletes from all around Europe, that I have been competing with year after year. Coming home from the youth festival I was so hungry for more of these moments and I couldn't wait to race some more."
The event helped these young and aspiring athletes to develop their career. All three athletes became more motivated and "hungry" to do well and develop in the sport. Vasco Vilaca held on to the memories and the joy the event brought him; "The memories I have from the youth festival stay with me as some of my happiest races and travels I've ever done! The joy I got from winning the Youth Festival 2016 in Tiszy, made me hungry for more. I wanted to feel that indescribable joy, fulfillment and happiness again. I worked very hard after that to be able to step up my level as a junior. I became the Junior European Champion and World Junior Vice-Champion the year after in 2017. I made an early step up to the elite level in 2018 and in 2019 won my very first Elite international medal at Malmö European Cup. 2020 became my breakout year as an Elite when I became the World Vice-Champion in Hamburg, just last summer. It's been a beautiful yet short career that I intend to continue working on, and it all started at the youth festival!" This was similar for Sif Madson "I was really motivated when I came home from the youth festival. After this experience, I just knew that I wanted to become a professional triathlete one day. The year after the Youth Festival in Tiszy I had a lot of good junior races. I got a second place at the Junior European Championships and won the junior European Cup in Holten. In 2018 I competed at the Youth Olympics in Buenos Aires which resulted in a second place in the individual race and a first place in the mixed relay. I started competing in the Elite category at World Cup races in 2019 even though I was still a junior. However, with all the good knowledge I had gained at the junior races, it was time to step it up. My career has really just started and I can't wait to see what the future holds." Beatrice Mallozzi learnt the importance of developing and building a strong base to reach her goals "After the european youth championships I continued along the path of growth and development putting in front of me targets progressively higher. Starting by making a solid base and by consolidating some race's aspects I was able to reach some good results through the years such as winning both the european and world title."
The steaks get higher as athletes get older. It becomes more professional and the pressure to win and represent your country increases. Below the three athletes gave one of their takeaways of the event that they would like to pass to the next generation.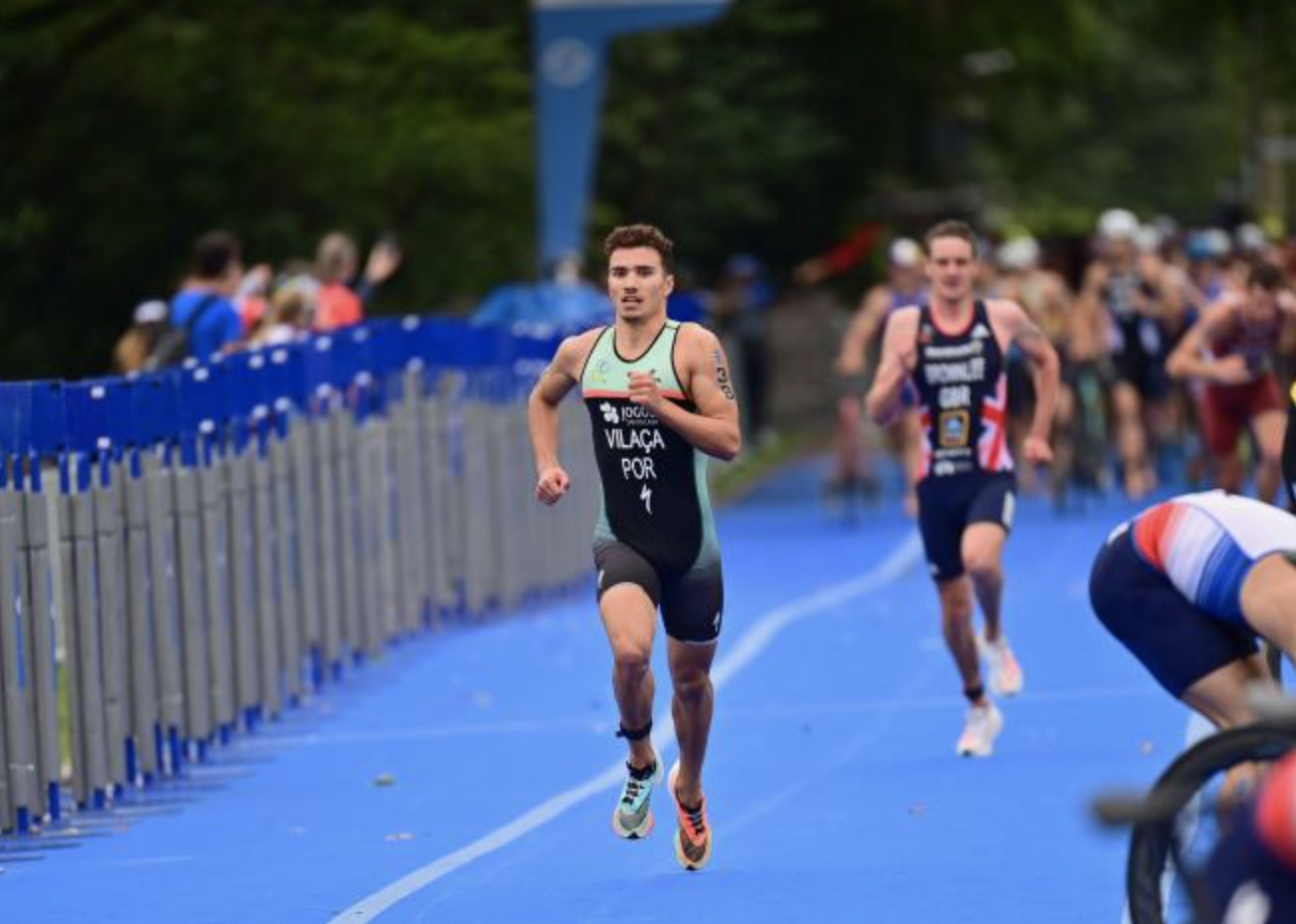 "As the years go by, the stakes get higher, as well as professionalism and prize money. The festival is a race where you have the opportunity to hide all that and make friends, learn about other cultures, learn how to represent your country, learn about fairplay and even make mistakes. The Youth festival is such a great way to introduce international racing to youngsters! I wish all triathletes would have the chance to at least once participate and gain the love for this sport, as I did! " - Vasco Vilaca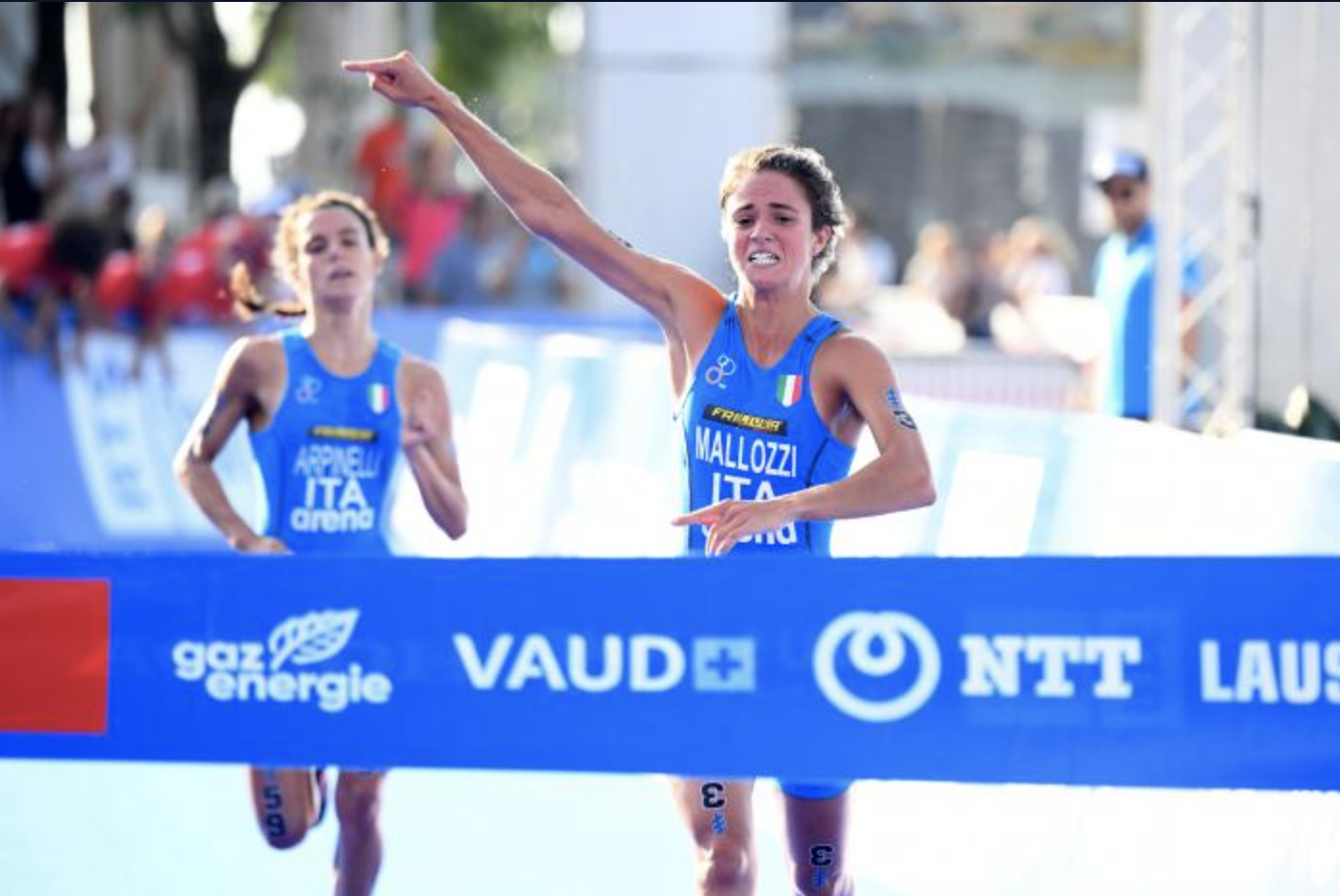 "One thing I've been taught when I was a kid and and I still consider very important is to have fun while practicing this sport, and to find a great group of people to train with and also the coach whom you can share all the emotions and the goals." -Beatrice Mallozzi
"It's important to have fun and enjoy the journey. When I raced the Youth Festival I didn't have any specific goals in terms of my placing. My focus was more on getting some good knowledge and experiences, that I could take with me and use later in my career. There was no pressure from myself or the outside world by that time, which made it a great learning process. I learned how to deal with nerves before the race and what it's like to compete on an international scene. Things I have taken advantage of many times later in my career." - Sif Madson
For their video interviews have a look at our Social Media Channels
Latest
Videos
---
Latest
Event Galleries