NEWS
Welcome to the Europe Cup and Junior Cup Tszaújváros!
By laura@europe.triathlon.org
|
15 Jul, 2021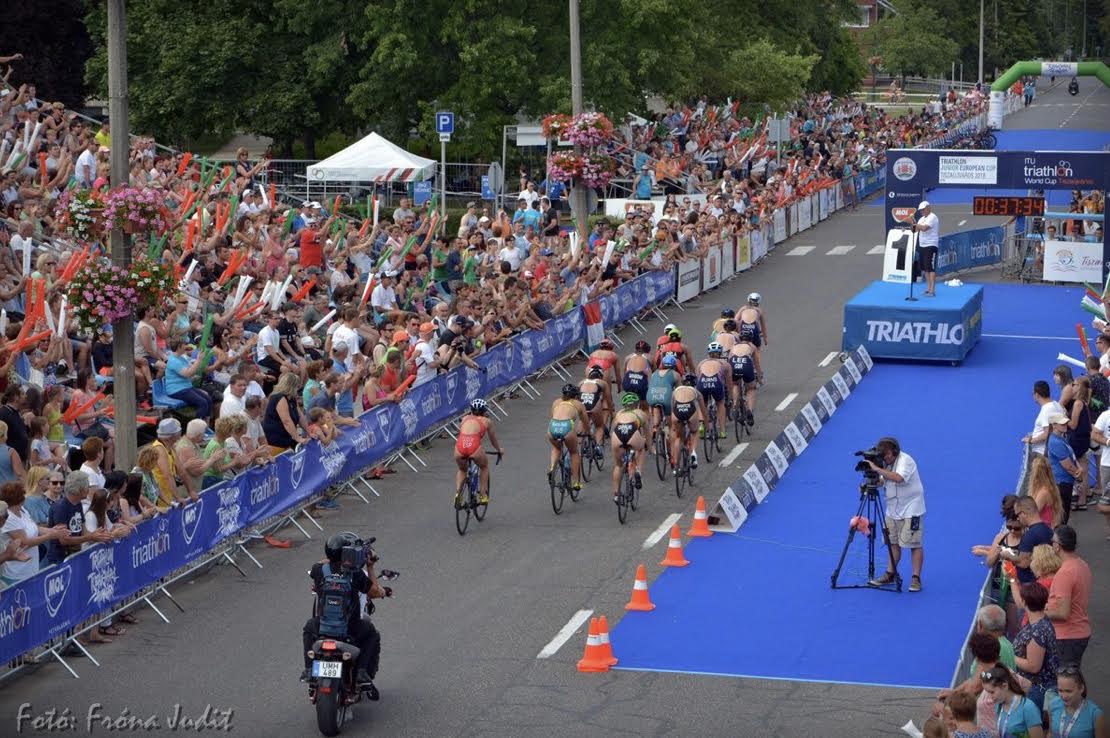 This coming weekend another stunning appointment for the European Triathlon Family which will move to Hungary for the Tiszy historical event.
The race is part of a 5-days-long Triathlon Festival, called TriWeek. The format of the Europe Triathlon Cup and Junior Cup will run a semi-final on Saturday and a final on Sunday.
An impressive field of athletes competing in the two days of races in which 29 different nationalities are represented. The junior semifinal distances: 500m (2 laps) with a pontoon start. Expected water temperature is 24° and wetsuit should not be allowed. Bike 12k (1 lap) on a flat circuit with good road surface. Run 3,3k (2 laps) on a flat circuit with aid station in each lap. The junior Final distances: Swim (2 laps) the same as above. Bike (5 laps) 12,5k on a flat circuit. Run 3,6k (3 laps) on a flat circuit and aid station on each lap.
The Elite semifinal distances: Swim 750m (3 laps) on a 250m circuit with a pontoon start. Expected water temperatures 24-26°. No wetsuit is expected. Bike 20k (2 laps) on a flat circuit with good road conditions. Run 5k (3 laps) on a flat circuit with aid station in each lap. Elite Final distances: Swim 750m (3 laps) as before. Bike 20k (8 laps) on a flat and technical circuit. Run 5k (4 laps) on a flat circuit and aid station in each lap.
In the Junior Men Hungary is definitely showing great strength with 21 athletes racing and demostrating to have focused very much on young generations that is the only way to help the growth of this amazing sport. The Israeli National Federation is following with 11 athletes, then 7 athletes for Slovenia and 6 by Turkey which is putting lots of efforts in the growth of the sport of triathlon. In fact new events are coming in this beautiful country as we will have on the 31th of July the Europe Cup and Junior Cup Balikesir.
In the Junior Women Hungary with 25 young women will definitely have a strong possibily to conquer a step on the podium of this European Cup. Here racing we will have also the entire Hungarian junior team that finished in 5th position in the Team Mixed Relay European Championships in Kitzbühel.
In the Elite Men, there will be a hard battle for the podium. Italy is racing with strong athletes such as Michele Sarzilla, silver in Caorle and just back from another silver medal at Ironman 70.3 Andorra. The European Aquathlon Champion in Walchsee Michele Bortolamedi. Nicolò Strada and Nicola Azzano that finished 5th in the European Team Mixed Relay Championship in Kitzbühel. Great Britain will fight back with Harry Leleu, silver in Dnipro and 7th in Olsztyn. Vetle Thorn (NOR) the winner of Olsztyn and the German Scott Mcclymont together with Alexandre Nobre (POR) with the home athlete Gergely Kiss, the brother Dèvay and the Czech Radim Grebik 6th in Kitzbühel will surely be on their heels for a good final result and a possible medal.
In the Elite women Audrey Merle (FRA) just back from the victory in Targû Mures Duathlon European Championship is the women to beat and we know of her incredible running performances. Will the Australian Natalie Van Coevorden 16th in WTS Leeds, Cecilia Santamaria Surroca silver in Coimbra, Solveig Løvseth (NOR) silver in Dnipro or Katharina Moller (GER) be able to fight her back? For sure the Italians will try to get an important spot on the podium with the European Aquathlon Champion Bianca Seregni, Costanza Arpinelli and Luisa Iogna-Prat 5th in the Team Mixed Relay European Championship in Kitzbühel and the strong Beatrice Mallozzi back to race again after a long period due to an injury which pulled her out for almost an year. We will see what will happen! Good Luck to everyone racing!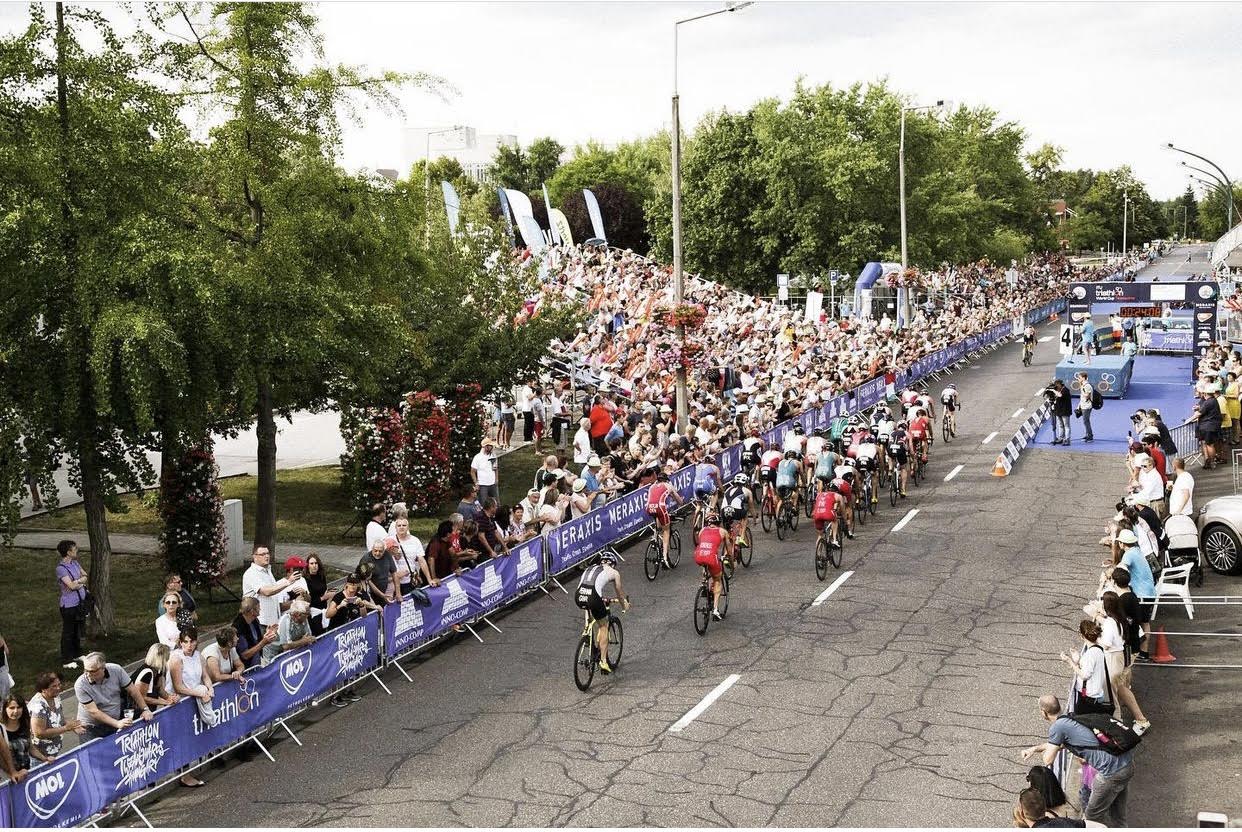 The event is scheduled as follows:
July 17, Saturday
12:00 - Semi-final 1, Junior Women
12:10 - Semi-final 2, Junior Women
12:20 - Semi-final 3, Junior Women
12:30 - Semi-final 1, Junior Men
12:40 - Semi-final 2, Junior Men
12:50 - Semi-final 3, Junior Men
July 17, Saturday
14:45 - Semi-final 1, Elite Women
15:07 - Semi-final 2, Elite Women
15:29 - Semi-final 3, Elite Women
15:56 - Semi-final 1, Elite Men
16:16 - Semi-final 2, Elite Men
16:36 - Semi-final 3, Elite Men
July 18, Sunday
11:45 - Final – Junior Women
12:45 - Final – Junior Men
13:45 - Medal Ceremony
July 18, Sunday
14:45 - Final – Elite Women
16:15 - Final – Elite Men
17:30 - Medal Ceremony

Map Semifinal
Map Final
Elite Starting List
Latest
Videos
---
Latest
Event Galleries