NEWS
Weert welcomes athletes to the European Cup and test event for the 2019 ETU Championships
By Paul Groves
|
07 Jun, 2018
Last year Weert wowed everyone with the stunning blue lake start. So much so that the ETU Executive Board was delighted to appoint Weert as the hosts for the 2019 ETU Triathlon Championships.

Dedicated to delivering a weekend of multisport participation, the LOC, City Triathlon Weert (Stadstriathlon Weert) offers races for students on Friday, with up to 1,400 competitors from local schools trying out a run-bike-run race and a triathlon. On Saturday there will be a whole range of races for the amateur and recreational triathletes and this will be a combination of Dutch National "NTB division races", recreational quarter and sprint triathlons.

Sunday, June 10th is the big focus as once again, Weert hosts the ETU European Cup (Standard Distance for the third year in a row. Prior to the start of the ETU European Cup the Age Group athletes will have a chance to race the course that will be used in the 2019 European Championships.
As we cross our fingers for good weather this weekend, we can have a look at the start lists and see who might be taking the podium. The Athletes' Guide is also worth a read.
Amongst the women, watch out for Russia's Ekaterina Matiukh. Only a couple of weeks ago, she powered a three-woman breakaway in the rain-drenched Olsztyn race in Poland. Powerful riding and a solid run off the bike took her to gold over the sprint distance. She had a clear lead over Germany's Nina Eim who won bronze but who ran faster. Switzerland's Alissa Konig was also quicker on the final segment but had lost time on the swim and bike.
The bike course in Weert is dead flat but with the long, straight canal-side roads in the Netherlands can come stiff winds that will deny the athletes any chance of a rest on the bike.
No stranger to racing on Dutch soil, Sophie Malowiecki wears #1. A bronze in Rotterdam over the sprint distance in 2016 for the Aussie athlete and a solid winter season has put her in good form and her run of the bike will be a major threat to the Russian.
There will be 19 nationalities on the beach for the start, with 6 nations from outside Europe. A warm welcome goes to them all, from Australia, Canada, Hong Kong, New Zealand and the USA.
Yan Yin Hilda Choi HGK will wear #3. Again, a solid winter season (for her summer of course) has prepared her well for this trip. Moving from Canada to Belgium and currently wearing the ITU colours is Severine Bouchez. A successful age-group athlete she moved into the Elite ranks and has recently enjoyed top-ten finishes.
Portugal's Andreia Ferrum had a great race last weekend in Ukraine to take silver in a thrilling chase over the Sprint Distance. From Hungary comes Noémi Sárszegi. Her strong swim / bike combo could help a determined group to breakaway. For the host nation, it will be Rani Škrabanja that the crowds will be cheering for. Along with three teammates, this will be an important event for them and great preparation for 2019.
Before we have a look at the Elite Men, there is a great example of why Weert is such a wonderful event.
Just over a year ago, a local police officer from Weert, Rob Clement, lost his battle with cancer.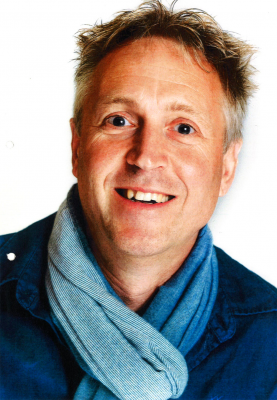 A true sportsman, Rob was also a good triathlete. For that reason, his colleagues decided that they would, all together, race on Saturday 9th June in memory of their departed colleague. As part of a charity and fund-raising venture, they will be collecting donations. For the full story, click this link.
The local police were amazing last year as they ensured the roads were closed to allow the race to go ahead and also managed the roads to allow the local community to go about its business with the minimum of delay.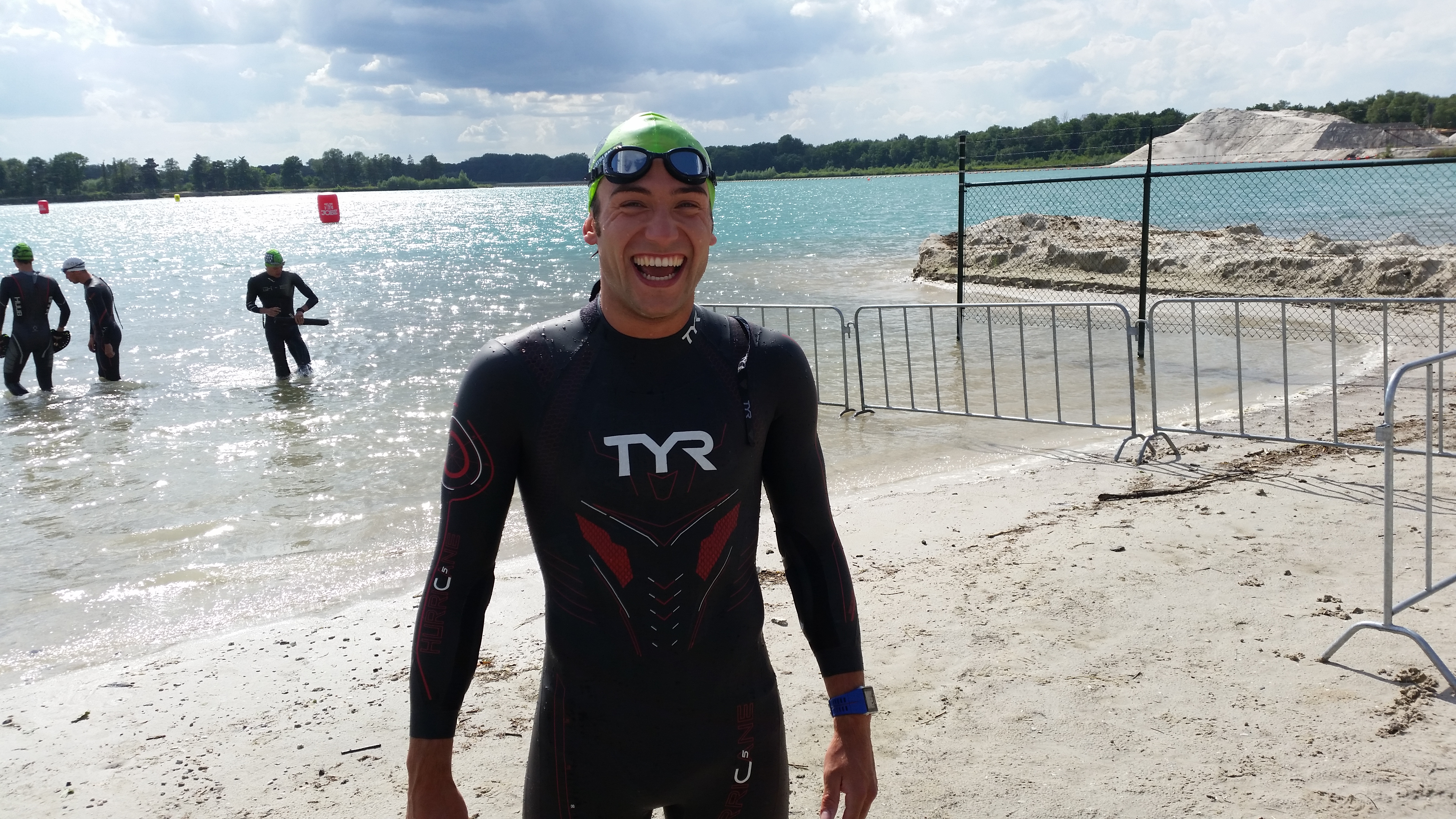 Turning to the Elite men's race now; It will be a mightily impressive start as the 70+ athletes race down the beach and into the blue lake. We might have joked last year with our, "Welkom te Curaçao" last year but amongst the men is an athlete from neighbouring Aruba. Renze Postma will be joined by a number of other athletes from far outside the limits of the ETU. Weert welcomes athletes from Australia, Canada, Hong Kong, New Zealand, Syria and the USA.
Topping the bill will be local favourite, Jorik van Egdom 2016 was indeed his year with victories in Rotterdam and then taking the U23 World title in the heat of Cozumel. Last year in Weert he missed the lead group and did not get the result we all expected. An impressively powerful ride in Düsseldorf showed that his power is still there and a top ten finish in the Sarasota World Cup late last year was a strong end to the season.
4th place here last year went to Welsh athlete, Iestyn Harrett. A good swim and strong bike in Sarasota was not enough to get to the top ten and he will be hoping to get a group together on the bike and, less than 20 seconds behind van Egdom in the Sarasota race, this could be quite a battle.
Leading them out of the water may well be Frenchman, Raoul Shaw. His impressive swim in Cagliari last weekend and power on the bike. He is joined by Nathan Grayel and Maxime Huber-Moosbrugger. Top ten for Grayel in Melilla and Astana – the French will be strong.
Along with van Egdom, the Dutch will be pinning their hopes on Menno Koolhaas who will be hoping that his recent form, including an impressive top twenty in Cape Town, will work well for him on Sunday. From the US, watch out for Alec Wilimovsky. He had an impressive swim last weekend at the Dnipro race and then worked hard on the bike. From just over the border comes Belgium's Tim van Hemel. He too has considerable power on the bike. Sweden's Gabriel Sandör had a superb race in Olsztyn and, with a bronze medal on his shelf at home now, his bike to run combination might prove to be a deciding factor in the medal distribution this weekend.
Update on the water temperature. On Thursday 7th it was 23.4C.
Related Event: 2018 Weert ETU Triathlon European Cup
Latest
Videos
---
Latest
Event Galleries