NEWS
U23 Rankings: Eilat will see massive changes to the points
By Paul Groves
|
27 Sep, 2018
ETU's U23 Rankings table is set to get some big changes as the 2018 ETU Eilat, U23 Triathlon Championships nears.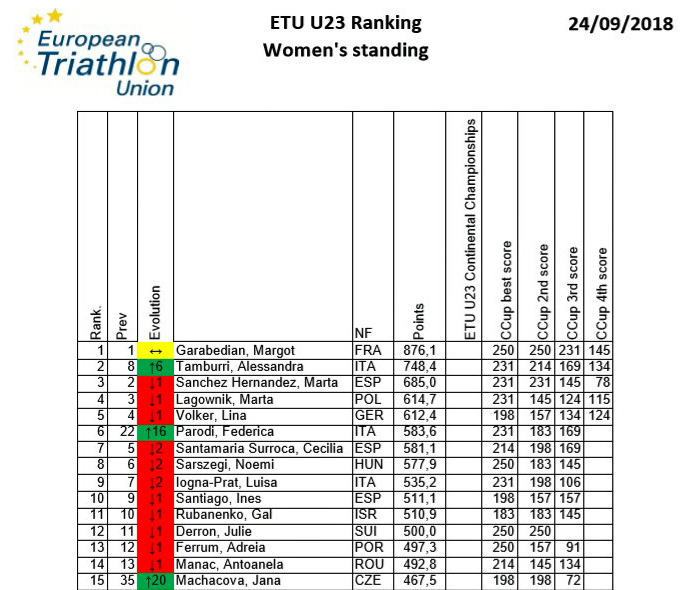 Of the top ten female athletes who are ranked, there are 4 missing, including the current leader, Margot Garabedian.
Check out the U23 Women's start list here.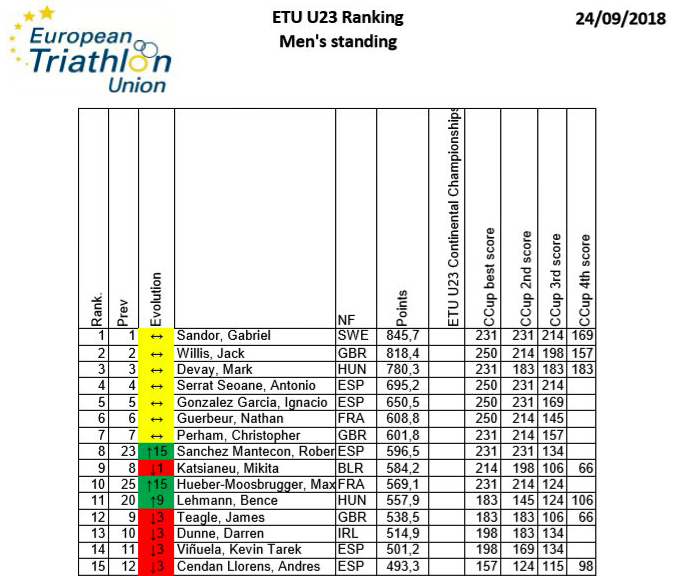 Amongst the men, there are also four missing, including the current leader, Gabriel Sandör.
Check out the U23 Men's start list here.
With the chance to collect double points at this race and with the only remaining chance for points being in Funchal, this could be a decisive weekend.
Getting to Eilat is relatively easy:
Flight to Ben Gurion International Airport (near Tel Aviv) and then grab a connection flight to Eilat (~45 min flight)
Direct flight from Europe to Ovda airport near Eilat and then shuttle to Eilat (~40-50 min drive)
Direct flight to Ben Gurion airport and then drive to Eilat with car / bus ~4 hours' drive.
Having tried the journey through the Negev Desert before a couple of times, the views are truly stunning and the roads are good quality. Break up the journey mid-way with a stop at a service station to try the freshest tomatoes, cucumbers and bread imaginable.
The shuttle flight is quick and if the weather is clear, then you get the same views but in fast-forward mode. The direct flight to Ovda is not always available to all countries but will save you a lot of time.

Don't forget, to let the Israel Triathlon Association know of your travel plans. The contact point there is Yossi Rubanenko.
Still looking for accommodation? Well, this is your contact—> Gabriela.

Related Event: 2018 Eilat ETU Triathlon U23 European Championships
Latest
Videos
---
Latest
Event Galleries