NEWS
Tartu postponed - Walchsee cancelled
By Paul Groves
|
09 Apr, 2020
PRESS RELEASE:
POSTPONMENT 2020 TARTU and
CANCELLATION OF WALCHSEE ETU TRIATHLON EUROPEAN CHAMPIONSHIPS
Last week we provided you with an update that outlined the postponement or cancellation due to the COVID-19 pandemic of the many ETU sanctioned events that were due to be held in March, April, May and June.
ETU has been and remains in close contact with all the event organisers who have postponed their events with a view to identifying a suitable alternative date later in the year.
Regrettably, due to the present situation and the impact that Europe-wide lockdowns has had upon the ability to undertake any meaningful training, the Local Organising Committee for the Tartu 2020 ETU Triathlon European Championships has agreed that the European Championships, due to take place from 2nd to 5th July should be postponed.
Aside from the concerns about quarantine around Europe and travel restrictions that have been imposed by many Countries, the cancellations of flights around Europe has resulted in, at present, an impossibility to find flights to Estonia for the beginning of July.
Instead of the July date for the Championships, it is hoped that a date later this season can be identified.
Nobody is able to predict the progress of this virus but we can hope that if the spread of COVID-19 is controlled and if we are advised that safe training may start again, then athletes will have an opportunity to return to their training programmes and arrive at the Championships race fit.
Walchsee European Middle Distance, Aquathlon and Aquabike Championships - cancelled.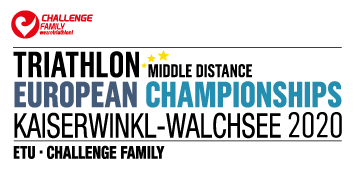 Sadly, again due to the uncertainty of the current situation and the limited likelihood of all European Nations being in a position to travel to events, the Walchsee Challenge event due to take place on the 25th to 28th June has been cancelled by the LOC.
No new date was proposed and as such the 2020 edition of this event will now not run.
Related Event: 2020 Tartu ETU Triathlon European Championships
Latest
Videos
---
Latest
Event Galleries