NEWS
Sweden welcomes athletes for the first of two Scandinavian races
By Paul Groves
|
04 Aug, 2016
This weekend will see athletes racing a new event. The LOC is putting the final touches to the set up in Malmö, Sweden and the checks today show that the water is 18.8C, so unless the sun comes out and stays out all night, it is likely that wetsuits will be permitted.
With Prize Money of €10,000 for the Elite
Prize money distribution. Elite men and women:
1st. €1,250
2nd. €1,000
3rd. €750
4th. €500
5th. €400
6th. €350
7th. €300
8th. €200
9th. €150
10th. €100
With ETU Points for the Women and the Men it looks like the leader-board for the women could this weekend see some changes.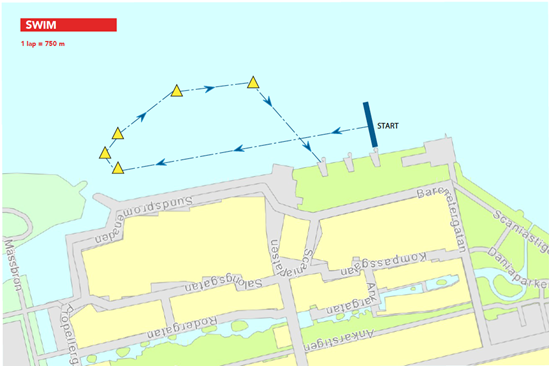 37 Elite women will be racing, representing 19 nations and once again we see some non-Europeans coming to enjoy the ETU welcome. Athletes from Australia, Brazil, Canada and New Zealand will make their way to this Southern Swedish city. Of these, it is Amelie Kretz CAN who gets the highest ranking. Her top ten placing in Yokohama this year was added to a top ten in New Plymouth and her disappointing performance in Hamburg will be one that she will hope to build upon in Sweden. Kiwi Deborah Lynch will be going for the double by racing here and then the next week in Tønsberg.
Wearing #1 and getting in a final test before heading to Rio, is Poland's Agnieszka Jerzyk. She will be up against the strong swimmer and, from what we have seen recently, strong runner from Russia, Valentina Zapatrina. Zapatrina is currently in second place in the ETU rankings behind GB's Lucy Hall. A victory here will greatly help her but she will have a battle with local favourite, Amanda Bohlin who has been racing the WTS circuit.
The women's race starts at 14:00hrs (Local Time)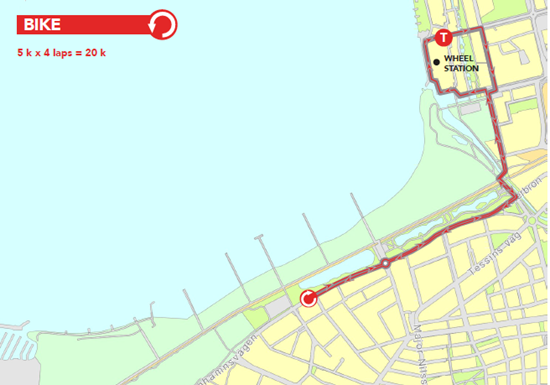 The men will start at 16:15hrs (Local Time) and with 74 on the start list, it will be a battle for position in the early stages of the swim and then out on the bike. 23 nations will be represented and, again, we see some athletes coming over from outside Europe to enjoy the quality races we have here.
Leading the rankings and wearing #1 will be Matthew Baker AUS. He is no stranger to Europe and has been winning medals here since 2013 when he took the silver in the World Aquathlon Championships in London. Since then a silver and a bronze in 2015 in Tartu and Karlovy Vary and most recently he missed the podium by just one second in Chengdu at the World Cup. He will have Hungary's László Tarnai to contend with who won silver in Holten with the dramatic finish that saw De Cuyper trip as he led them all to the finish. Gustav Iden NOR has raced two of the most challenging European courses this year; at Madrid and Cagliari and on both occasions he was just seconds off the podium in 4th place. That he can perform this well on both sprint and standard races suggests that he is a real threat to those ranked above him. The Swiss are currently on a roll with their collection of medals last week. Patrick Rhyner SUI will hope to find his 2014 form once more. A gold in Riga has been his best result so far. Form Finland comes the Tartu silver medallist, Henrik Goesch. Watch out for the young Portuguese athlete Vasco Vilaça. With gold in Quarteira, Burgas and Tiszaújváros he will be hoping to make a name amongst the older athletes. Swedish hopes lie with Ludwig Fleetwood.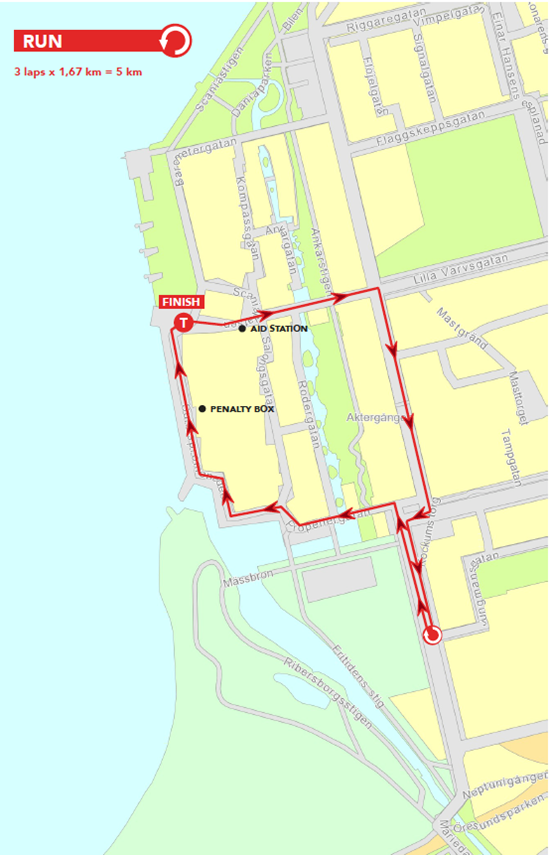 Many of the athletes will also be racing in Tønsberg.
Related Event: 2016 Malmö ETU Sprint Triathlon European Cup
Latest
Videos
---
Latest
Event Galleries