NEWS
Spanish Federation hosts the Winter Triathlon Championships this weekend
By Paul Groves
|
29 Jan, 2015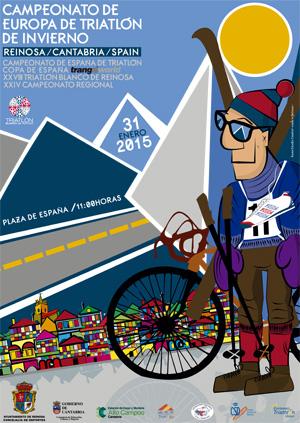 The first medals of the year are waiting to be presented to the winners at this weekend's ETU Winter Triathlon European Championships due to be held in Reinosa, Northern Spain. The format is still run, bike, ski but on this occasion after the run, which will be held in the city, the athletes will leave T1 on their road bikes and climb 24k up to the ski venue. ETU submitted a request to ITU Technical Committee for this change from the traditional Winter Tri in order to accommodate the unique location that is provided by Reinosa. The good news is that ITU granted this request and now the athletes are making their way to the resort, ready for action and looking forwards to the great competition that Winter Tri always gives.
With just under 190 athletes across all ages and skill levels, this is going to be a big event. Our oldest competitor is from Germany; Reinhold Wolter GER has been racing for more years than many athletes have lived. He is a regular supporter of winter tri events and will be accompanied by two others in the "older gentleman" categories, Steffan-Luis Neuendorff GER and Peter Grünebach GER who featured only very recently in the article about age-group athletes.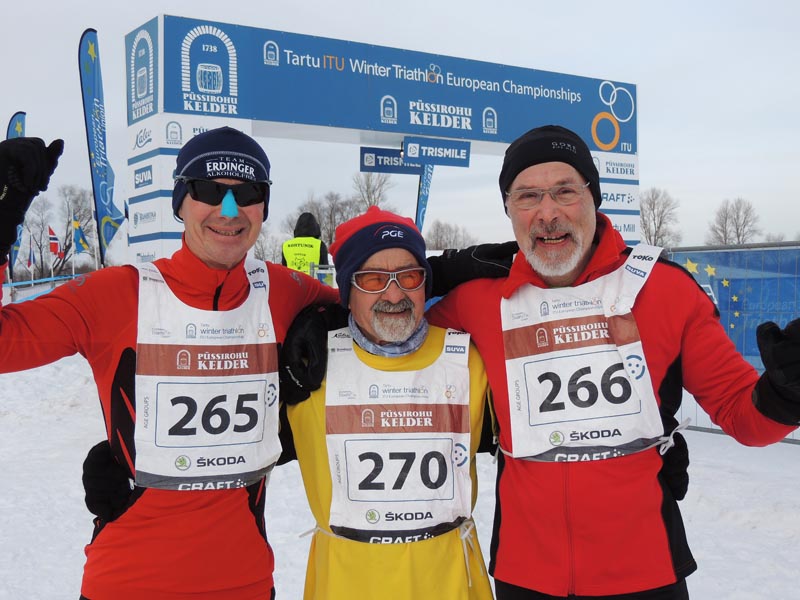 In the younger age-groups there is absolute domination from the Spanish Federation, with all but a few start numbers being allocated to Spanish athletes. Competition will be strong but amongst them are athletes from Russia and Germany. For the Age Group women we can expect a battle in the 35-39 category between Ana Frutos Gomez, Soraya Garcia Nogales, Amalia Grobas Gonzalez and Estibalitz Ruiz Ruiz De Infante who will all be wanting to get a medal in that age-group and celebrate that victory on Spanish soil.
With Paratri categories PT2, PT3 and PT4 represented by Spanish athletes we can again expect some strong competition amongst them. With this particular course the cycle section will not prove to be impossible as it can often be in challenging conditions that we have seen on snow.
Junior medals will be fought over by Spanish, Norwegian and Italian athletes and we see this time around no Russian presence in this category. Instead there is a very strong U23 Russian Team who will be battling against the Spanish, Italians and Norwegians. For the men, highest ranked athlete is Pavel Yakimov RUS; for the women it is Yana Lavnikovich RUS.
Moving up now to the Elite and we see once again the ever-young Šárka Grabmüllerová CZE who comes in ranked number 2 in Europe.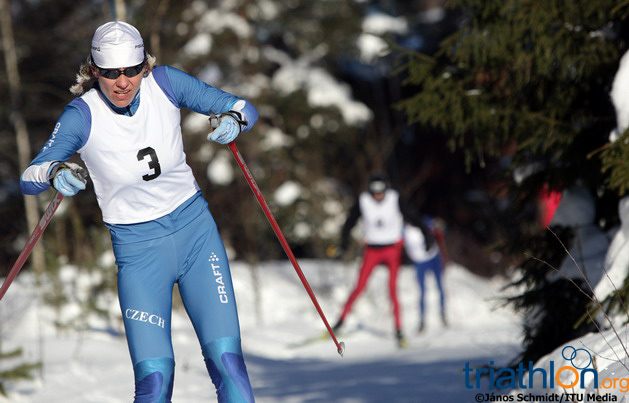 She is up against the younger athletes from Russia, Norway and Spain but has consistently shown over the years that her technique, strength and stamina should never be doubted. She will have her work cut out though to beat the Russian duo of Olga Parfinenko and an old rival Tatiana Charochkina. Ingrid Lorvik NOR is there to try and spoil the party and of course the Spanish athletes will want to make an impression on home soil and will have the home advantage of knowing just what that 24k bike ride uphill to the ski resort is like.
For the men, however these championships have become an annual battle between Russia and Italy for gold and silver. We have seen amazing sprints for the line between Pavel Andreev RUS and Daniel Antonioli ITA.

It is Antonioli's final leg that brings him into contention with the leading Russians. Perhaps this year, with a different section on the bike we may see the race wide open. Certainly Kristian Monson NOR will want to break away early on the run but then the Russian train of Dmitriy Bregeda and Evgeny Kirillov, combined with Andreev, if they get together, will be a massive challenge for all. Guiseppe Lamastra ITA, ranked high will also be part of the push to escape from the Spanish athletes who, as with the women, will be wanting to use the home advantage to break up the medal hopes of the other nations.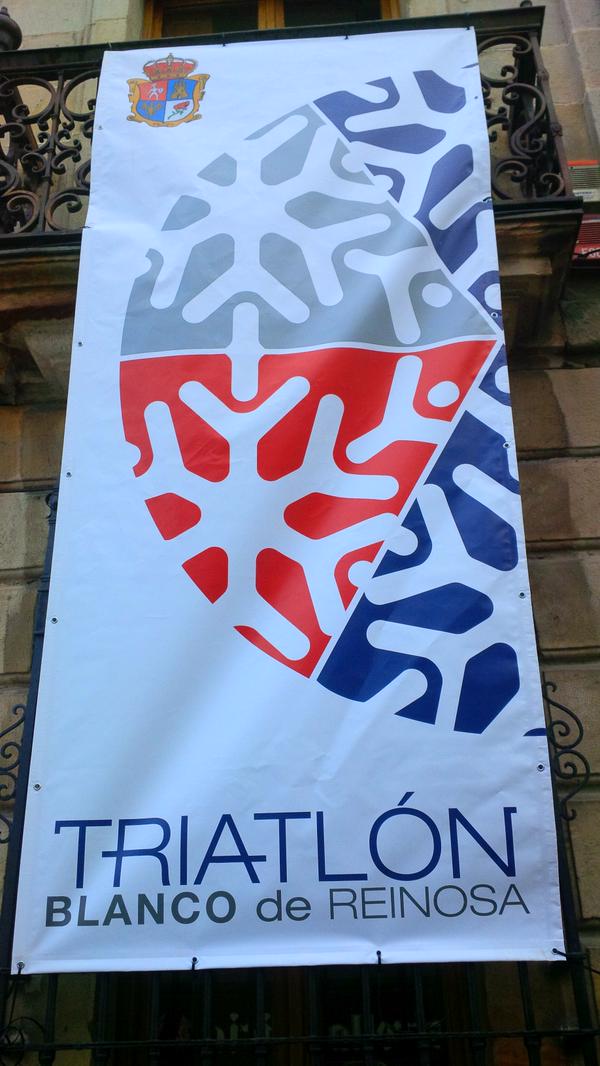 The preparations are well underway and the city is ready to welcome the athletes.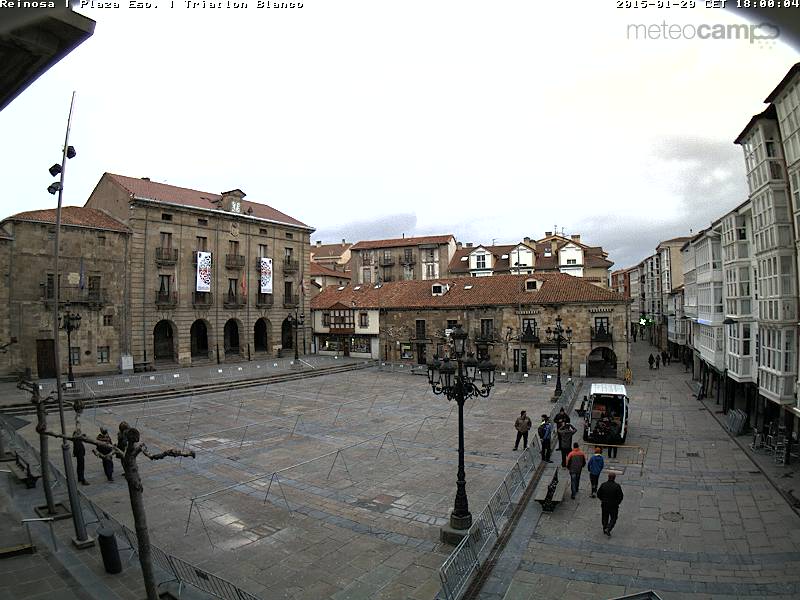 You can follow the activities in the city square by clicking onto this link …. http://www.meteocampoo.es/webcam/reinosa.html
With rain forecast over the last days of the week and with snow and temperatures just above freezing on Saturday, it is not going to be an easy race. But this is Winter Tri, European-style and it is never supposed to be easy.
Click here for the promo video
Click here for the start lists
Related Event: 2015 Reinosa ETU Winter Triathlon European Championships
Latest
Videos
---
Latest
Event Galleries