NEWS
Schulz with Plat and Steadman are European Para Olympic Gold in Tokyo!
By laura@europe.triathlon.org
|
29 Aug, 2021
The best PTWC athletes of the world lined up in Odaiba Bay this morning ready to crown the Paralympic champion. The Dutch Plat was the man to beat. A five times world champion from 2015-2019, the Dutch has been unbeatable in the last seasons and realised his dream come true notwithstanding the uncertainties of the extreme heat conditions here in Tokyo.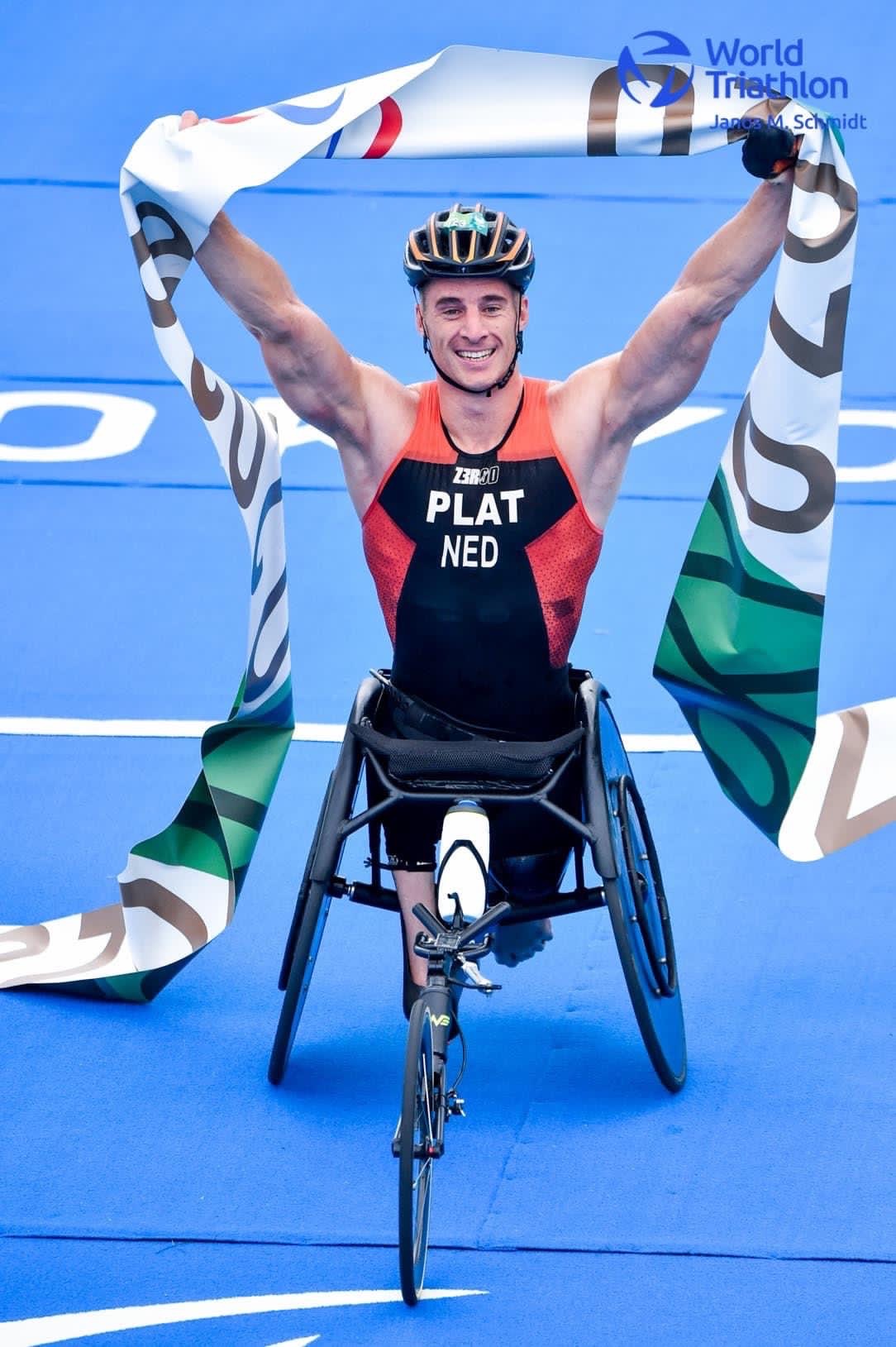 "I just had to win here. It didn't really matter to me in what time I would finish or what the difference with others would be. Before competition everyone always thinks that I will win easily. Of course that worked out, but this is such a difficult sport in terms of all the material you use, possible penalties and things that can go wrong and all that. I knew I was in shape physically, and I just went all out. I will compete in the cycling road time trial tomorrow, so it was important for me to try not to waste as much energy", said Plat after crossing the finish line.
Also incredibly proud was Bryngraber, first medallist in para triathlon of his country. "I didn't expect this before the race. I hoped I could do a brilliant race today. It all looked quite well for me the last couple of days ahead of the race to do a good job today.I only hoped that I wouldn't make mistakes during the race, and it seems that it worked. It's amazing for me", he said.
"I feel reaffirmed, because I have won the bronze before at Rio 2016, but do it again now, when am 50 years old…" said Achenza, one of the oldest para triathletes in the circuit. He doesn't seem to be close to retiring, though. "To compete at 53 un Paris 2024 would be quite a feat, but since I got bronze today, why not? Let's try it again," he explained.
British para triathlon Lauren Steadman is Paralympic Champion in the Women's PTS5 race, and Brit Claire Chasmore, managed to maintain the third place after a complicated race in which she had to serve various penalties.
Martin Schultz is the new Para Olympic Champion in Tokyo in PTS5.
"It feels amazing. After Rio, not everything worked well. But this was my goal. I worked every day for this. This is what I expected from myself and what others expected from me. After the second lap in the run I knew I could do this again."
"I pushed for it from the very first metres in the swim. I was very happy I could compete with the first group in the swim, since I have been struggling with swimming previously. Thanks to my swimming coach I have improved over the last two years. That has helped me a lot today.
"My bike was really good as well. The first lap in the run wasn't that great, but then I managed to get better. It was a bit of a runner's high, I think."
A brilliant performance saw Great Britain's George Peasgood crossed the Paralympic Games to earn a remarkable silver medal, elated with the result at the highest level of para triathlon.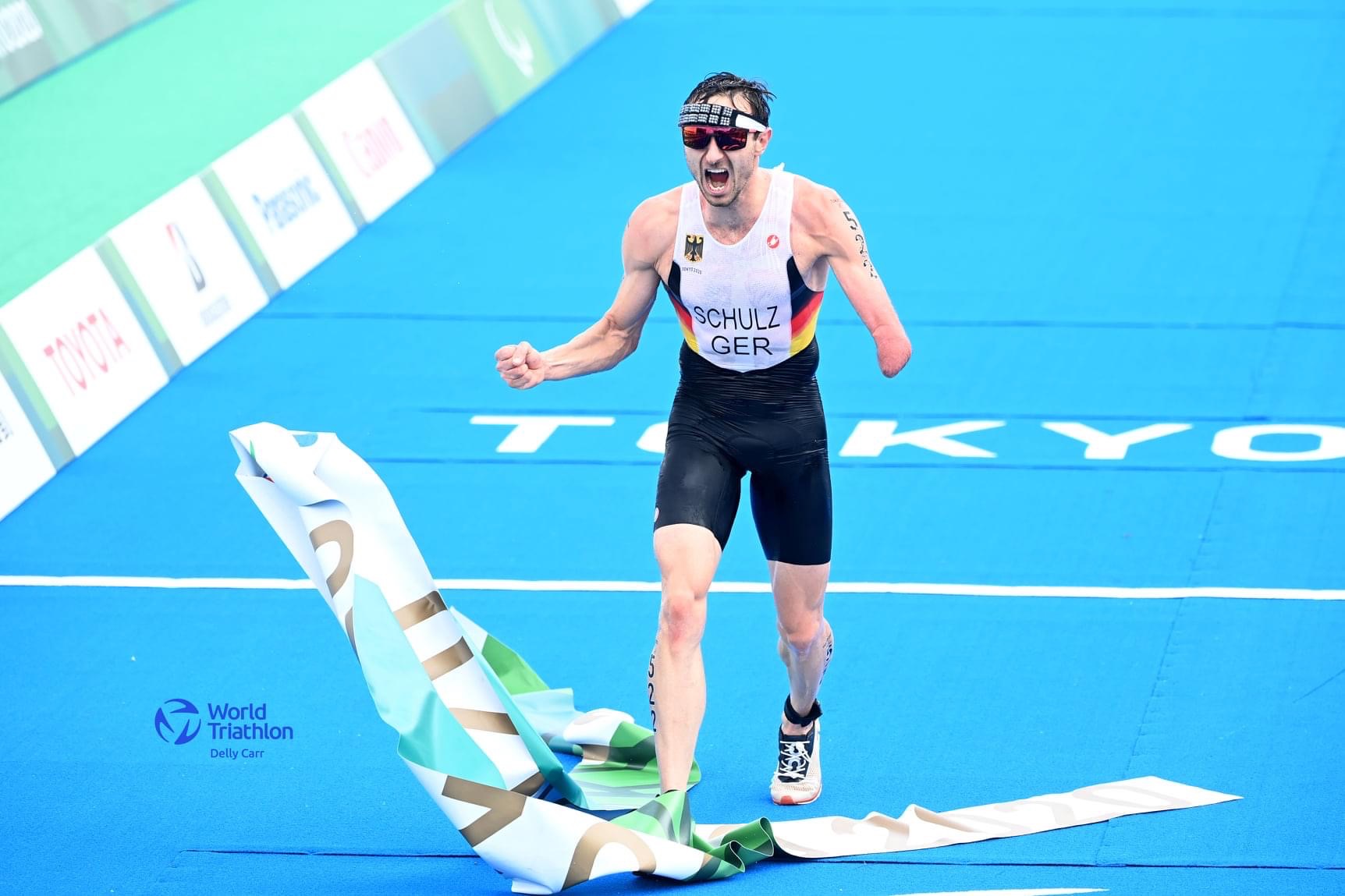 "I am absolutely over the moon. Getting here was a medal in its own ride. Over the last couple of months I have had proper low moments and times. To get here was an absolute privilege. And it's the Paralympics, I mean it's the best of the best."
"To come away with a medal has not sunk in, and it probably won't for a while. It's just absolutely amazing. I was coming to this in good form."
"It was just all about holding on to the run, and he came past me. I tried to just give it everything, and it was just a matter of holding it to the finish line and get that silver." Said in the post race interview to World Triathlon.
All results here
Latest
Videos
---
Latest
Event Galleries