NEWS
Riesler (GER) and Vistica (CRO) earn maiden Long Distance European Championship titles
By David Peddie
|
02 Sep, 2013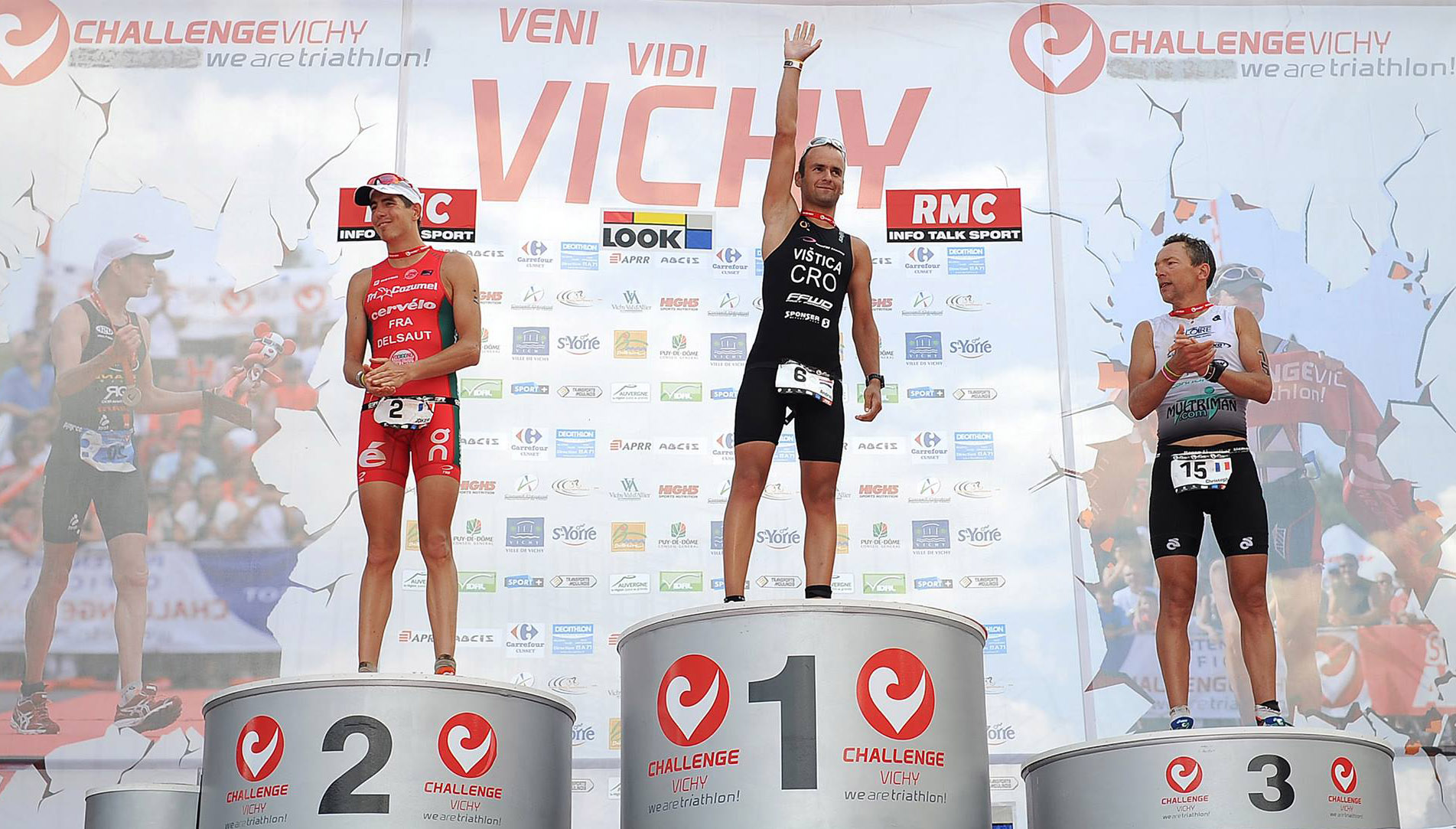 Diana Riesler (GER) and Andrej Vistica (CRO) were crowned ETU European Long Distance Champions at Challenge Vichy on Sunday.
Both athletes endured over eight hours of swimming, biking and running, to become European Champions for the first time.
Riesler, who finished 9th overall, completed the gruelling 3,8km swim, 180km bike and 42.195km in just under 9hrs – 8:59:49
Vistica, who finished 12th at the ITU World Long Distance Championships in Belfort in June and whose previous best in European Long Distance competition was 8th in 2010, completed the course in 8:21:17 – and had the honour of being the first competitor across the finish line.
{REL[20391][related_event]ddzYMKAvREL}
{REL[20391][related_event]porV5BK9REL}
Related articles
Follow the action from the ETU Challenge Vichy European Long Distance Championships with this live video link. The video will begin from 0700am local time (CEST) on Sunday, 1st September 2013 You can also view the action, and live…

31 Aug, 2013

Over 1,400 athletes will descend to the French spa town of Vichy this weekend for one of the most gruelling Triathlon events on the calendar. The ETU European Long Distance Championships cover a 3.8km swim, 180km bike ride and…

29 Aug, 2013
Latest
Videos
---
Latest
Event Galleries