NEWS
Challenge Vichy ready to host ETU European Long Distance Championships
By David Peddie
|
29 Aug, 2013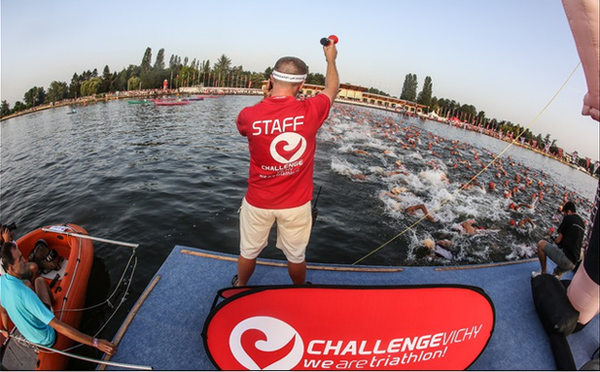 Over 1,400 athletes will descend to the French spa town of Vichy this weekend for one of the most gruelling Triathlon events on the calendar.
The ETU European Long Distance Championships cover a 3.8km swim, 180km bike ride and 42.195km run distance and the very best athletes will be aiming to come in at around 8hrs.
The swim will take place in the Lac d'Allier, which usually hosts national rowing events. The 180kms bike race starts with 20km in the hilly woods of Randan before delivering an incredible view of the plain of Limagne with the backdrop of the Auvergne Volcanoes. The marathon will be run in the famous parks of Vichy and along the banks of the Allier river before reaching the finish line area.
The Challenge series continues to grow across Europe and this event is part of the growing relationship between the ETU and Challenge, which has already seen a middle distance European Championships take place in Barcelona earlier this year.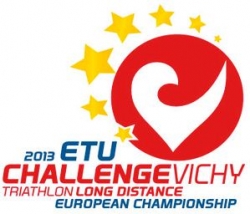 Last year's European Long Distance European Championships in Roth saw Timo Bracht (GER) and Rachel Joyce (GBR) win the Elite competitions but neither athlete returns to defend their title meaning new champions will be crowned in Vichy on Sunday evening.
In the Elite Women's race, Portugal's Vanessa Pereira will be one to watch. She won the 20-24 ITU World Long Distance Championships category in Immenstadt in 2010 before progressing to Elite competition where she finished 14th at Vitoria-Gasteiz in 2012 and 10th in Belfort earlier this year.
Dana Wagner (GER) is another former Age Group athlete who has progressed to Elite competition. She won the 25-29 ETU European Long Distance Championships category in Prague in 2009 and finished 9th, just one place ahead of Pereira, in Belfort this year.
Celia Kuch (GER) finished 10th in this competition in Roth last year and her experience amongst the field could be crucial.
In the Elite Men's race, there is great hope for the four French athletes to bring home the Long Distance crown in front of their home fans but they face a tough field. Amongst them, Massimo Cigana (ITA) was disqualified from Challenge Barcelona and will be desperate to make amends here. He was third in this competition in Prague in 2009.
Andrej Vistica (CRO) and Rudolf Cogan (CZE) finished 12th and 16th respectively at the ITU World Long Distance Championships in Belfort earlier this year.
Laurynas Urbys, from the Lithuanian Triathlon Federation will also lineup alongside Yulian Malyshev (RUS). Malyshev topped the ETU Rankings in 2009 and 2010 for Olympic Distance European Cups and it will be intriguing to see his transformation into Long Distance.
This is the third edition of Challenge Vichy and the 1,400 athletes attending will take part in either a half or full Long Distance race.
To view all the start lists for the Age Group categories in the ETU European Long Distance Championships, click here.
There are several ways to watch this race live and enjoy all the action:
On Raceday, Sunday 1st September, from 7am, live commentary and photos will appear on the Challenge Vichy Facebook page here.
A live video will be available here
{REL[20383][related_event]dROwbEYGREL}
{REL[20383][related_event]kF5eL0XCREL}
Related articles
The Challenge Family global series of long distance triathlons today announced a partnership with the European Triathlon Union (ETU) that will see Challenge Kraichgau and Challenge Roth host the Half Distance European Championships…

22 Feb, 2012

Camilla Pedersen triumphed for a second year in a row at Challenge Barcelona to win the ETU Challenge Middle Distance Triathlon European Championships. Ireland's Eimear Mullan was second and Maria Czesnik (POL) secured the bronze…

19 May, 2013
Latest
Videos
---
Latest
Event Galleries