NEWS
President Bertrandi delighted with 'positive' ETU Conference
By David Peddie
|
19 Feb, 2013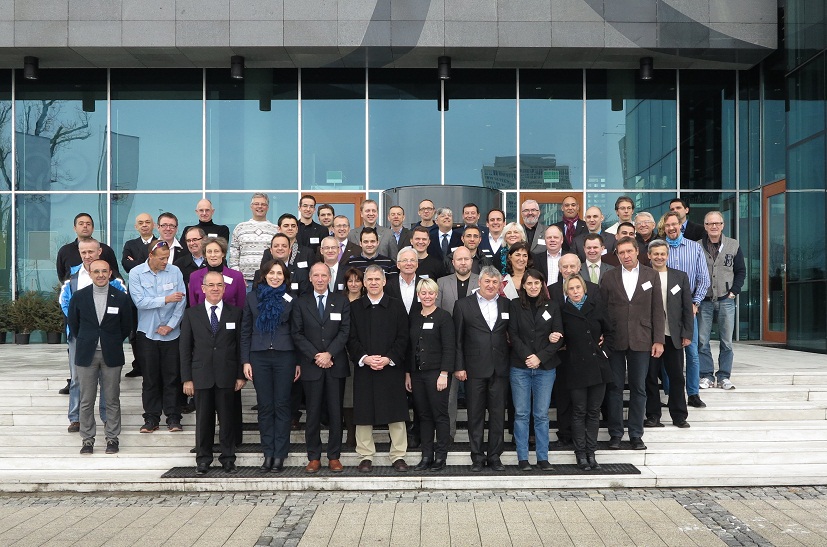 ETU President Renato Bertrandi has hailed the positivity and togetherness of the European National Federations after a successful Presidents' Conference in Warsaw.
30 National Federations were present at the Conference, hosted by Polish President Kris Piatkowski at the home of the Polish Olympic Committee.
Vice President of the Polish Olympic Committee, Irena Szewinska, was a guest of honour and the Executive Board were delighted to welcome ITU President Marisol Casado.
The focus of the Conference centred on the ETU Development Fund, and the projects put forward by the National Federations.
There was also an Extraordinary Congress in which all of the National Federations unanimously voted for changes to be made to the constitution. These will be ratified at the next Congress in Alanya in June.
Bertrandi said: "I want to thank all the National Federations, Technical Officials, members of ITU and other delegates for attending the Conference and the Extraordinary Congress.
"We had the opportunity to share information, to exchange ideas and to understand each other better.
"I believe we had productive meetings and that we have built relationships based on respect and trust.
"Our sport is growing, even in these difficult times, and now that we have regained financial stability and unity among us, we are ready to ride the wave.
"I look forward to continuing meeting our Federations as the season progresses and particularly look forward to Alanya, where we will be together again."
On behalf of all attendees, the ETU would like to express its thanks to Kris Piatkowski and the Polish National Federation for their hospitality in Warsaw.
Related articles
To all National Federations, When you arrive at Warsaw airport, representatives from our Official Travel Partner, Nirvana Europe, will be present to assist you with the transfer to the hotel. They will be wearing blue coats, not the…

15 Feb, 2013
Latest
Videos
---
Latest
Event Galleries