NEWS
Olsztyn is coming, get ready for some good action!
By laura@europe.triathlon.org
|
27 May, 2021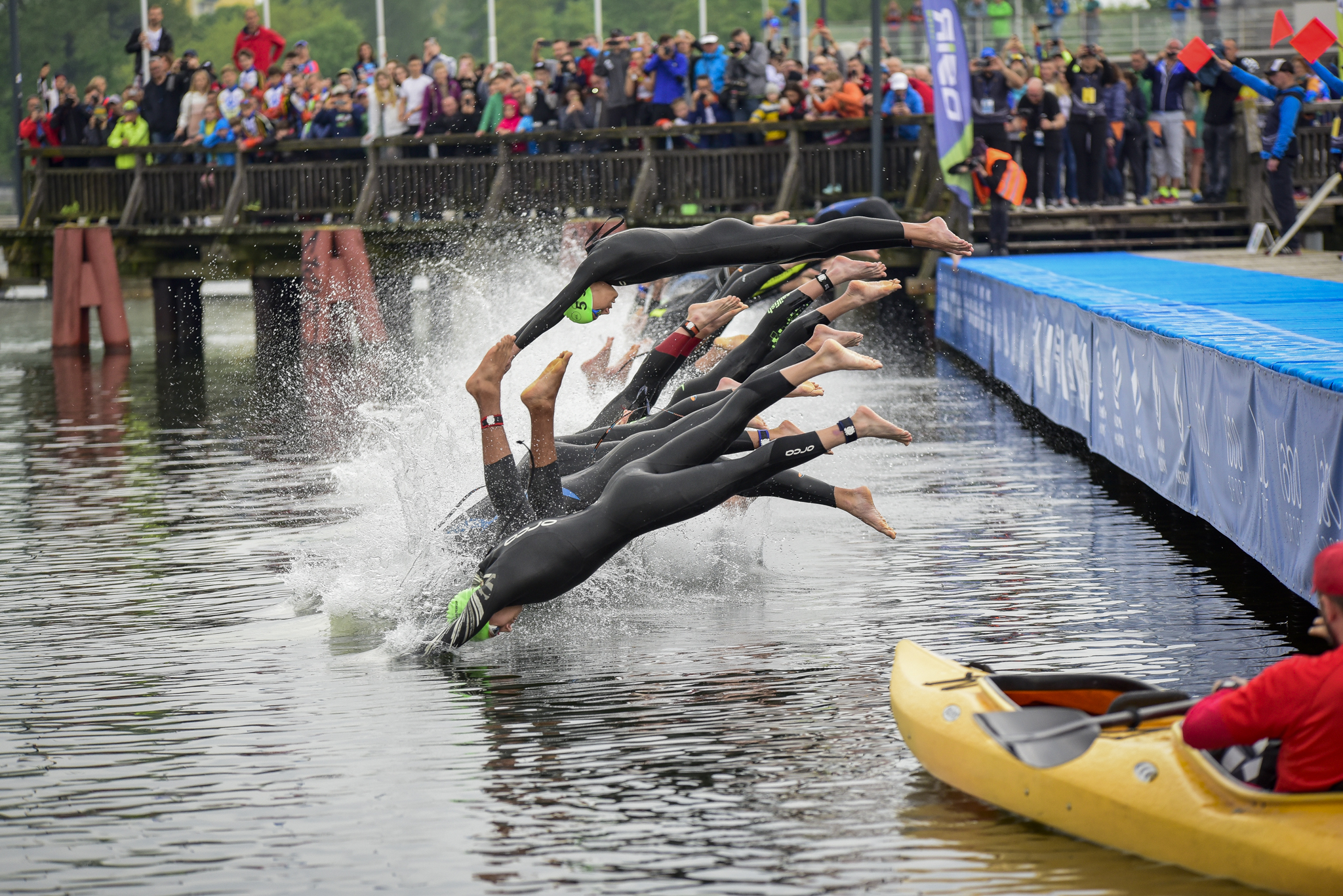 The city of Olsztyn with its unique location, among forests and lakes, is considered by everyone a garden city. The beautiful atmosphere of tranquility, great historical evidences and incredible natural environment are the main characteristics of this coming Europe Triathlon Cup and Junior Cup to take place on the 29th of May.
The juniors will have another important appointment for this particular season, that will mark the beginning of a positive changement. 42 Junior women will start on the pontoon at 11 am and 71 Junior men at 1:30 am. The women will meet again, as most of them raced two weeks ago in Caorle and will face each other again here in Olsztyn. The strong Dutch De Koning will have to compete against the Italian Greco, the Slovakians Mesarosova and the Slovenian Bartol to claim another important victory. The Czech Team with six athletes and with the Spanish Team with 11 athletes racing, are deploying a strong army to grab an important step on the podium.
In the men's junior race, the Spanish Armada is bringing 17 athletes to have the opportunity not to miss the podium. Only Slovenia with eight athletes is the second Team with a great number of participants, followed only by Italy with five Junior men. The wetsuit swim which will probably be used for the cool water temperature, will diminish the gap among the athletes. Also the bike course is quite easy, so the final decision for the finish will surely be decided on the run and some good fire is on its way.
The élite men's race starts at 6:30 pm and with 71 athletes coming also from Canada, United States and Bermuda and Mexico racing together with our European athletes in the search of a medal. Will the home athlete Stepniak be able to impose himself over the strong contenders? One thing is sure, the wetsuit will help to keep the gap among the stronger swimmers and it will make, as for the juniors, the final run the most important segment of the entire event. We'll see if instead a break is going to disrupt the routine and change the course of the events.
The élite women's race start is scheduled at 4 pm with 53 participants. The Polish Marta Lagownik, Roksana Slupek, Paulina Klimas and the sisters Magdalena and Zuzanna Sudak as home athletes will have the burden of defending their country podium from the attacks coming from the French Lehair and Garabedian, the Czech Fairaislova, the Russian Golofeeva and Isakova and the Italian Arpinelli. The games are open, just fasten your seat belts and get ready for some great fire from everyone of them!
Élite men starting list here
Élite women starting list here
Junior men starting list here
Junior women starting list here
Live track of the race here
Latest
Videos
---
Latest
Event Galleries