NEWS
Melilla set to thrill on Sunday
By Paul Groves
|
05 Apr, 2019
Now in its fifth year, Melilla has become a bit of a "must do" race. We have spoken before about the rather unique location on the North coast of Africa, sharing its border with Morocco. It really is a beautiful location with hundreds of years' of history.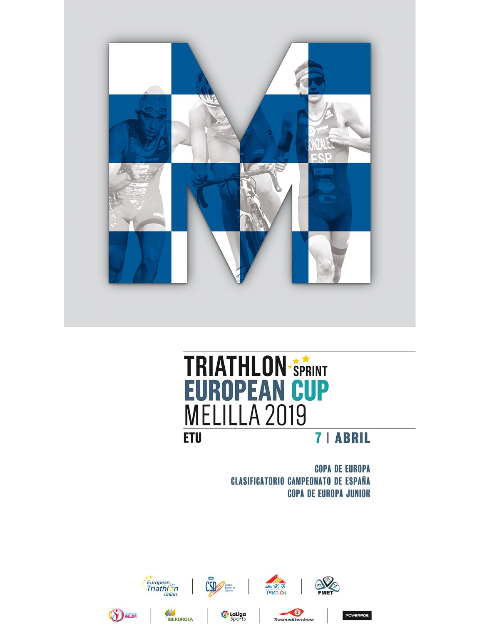 5 years on and the start list for the Elite athletes is in itself a bit of a history lesson, with some of the top names racing for early season points, prize-money and medals.
All racing takes place on Sunday,
15:00 Junior Women
16:30 Junior Men
18:00 Elite Women
19:30 Elite Men
20:30 Award Ceremonies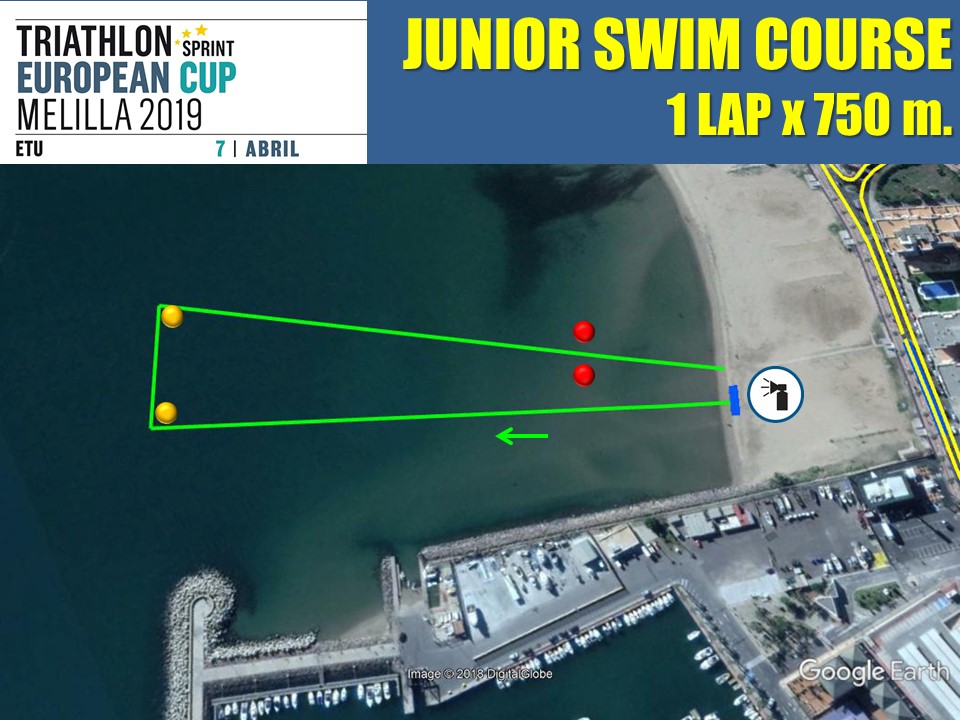 A beach start sea swim, over 750m will open the races.
A quick look at the start lists and we see over 110 athletes shared between the Elite. In the Elite Men's race, just as in the Elite Women's we see the old against the new. Should be fun. Will be exciting.
Who should we be watching out for?
Well, wearing #1 and fresh from her debut middle distance race at the far eastern end of the Mediterranean, comes Ukraine's Yuliya Yelistratova. Her first long race could so easily have been a runaway victory but due to a marshalling error, she ended up covering an additional 5k on the bike. Still getting a podium finish, she comes to this race with the distance and time done to ensure that she is ready for the challenge. Will she have the speed to match some of the younger athletes?
Well, there is a serious threat from Theresa Feuersinger AUT. In 2017, she swam away from the pack, rode powerfully on her own and took the junior title here. Always strong in the water, this is the weaker area for Yelistratova but with the swim over just 750m the margins are smaller. Audrey Merle FRA will make this her first international race of the year. 5th place in Valencia and then 4th in Funchal last year reminded everyone that she has the pace. We are all waiting to see if the medics have cleared her teammate, Margot Garabedian for racing. Tests after her race in Huelva appear to have delivered a set-back. Fingers crossed, if she is not here in Melilla this weekend, her recovery will be swift and complete.
Italy's Ilaria Zane was part of the break-away group in Huelva a couple of weeks ago. Great riding took a small group clear and on the way to the city from the beach and with this bike course, following the technical, twisting course of Melilla, we can expect to see athletes trying to reproduce that attack. Working with her team-mate, Beatrice Mallozzi. Over this sprint distance and with her speed, Italy might well feature high in the rankings.
Spain will of course be cheering for their own athletes. A favourite here in Melilla has been Cecilia Santamaria-Surroca. She had a tremendous race in Huelva, attacking on the run at just the right time to ensure that the silver medal would be hers. No way could she catch Pauline Landron FRA but her attack on the run was so perfectly timed. A gold in 2015 was followed by a 2016 silver. Both races were as a junior. Returning in 2017 and 2018 her results were not what she wanted in the Elite category but the athlete coming to this race has vastly improved and she finished the 2018 season with a silver in the ETU U23 Championships in Eilat.
Hungary's Noémi Sárszegi placed 6th here last year and went on to claim 7th in the U23 Championships in Eilat. A good swim and bike put her into a points-grabbing position at the finish. If she can work with the strong swimmers and bikers, this could be repeated. High up in the swim and strong on the bike was Iceland's Edda Hannesdóttir played an important role in that Huelva race. A top ten finish there might well translate into a better result in Melilla. Watch out too for the GB team and Kate Waugh with Zoe Thomas. Waugh, former ETU junior champion and 2017 runner up in Rotterdam, has the overall pace and with Thomas' skills on the bike, the pair could be a powerhouse within the pack.
The bike course remains unchanged from last year and will take the athleets into the very heart of the city.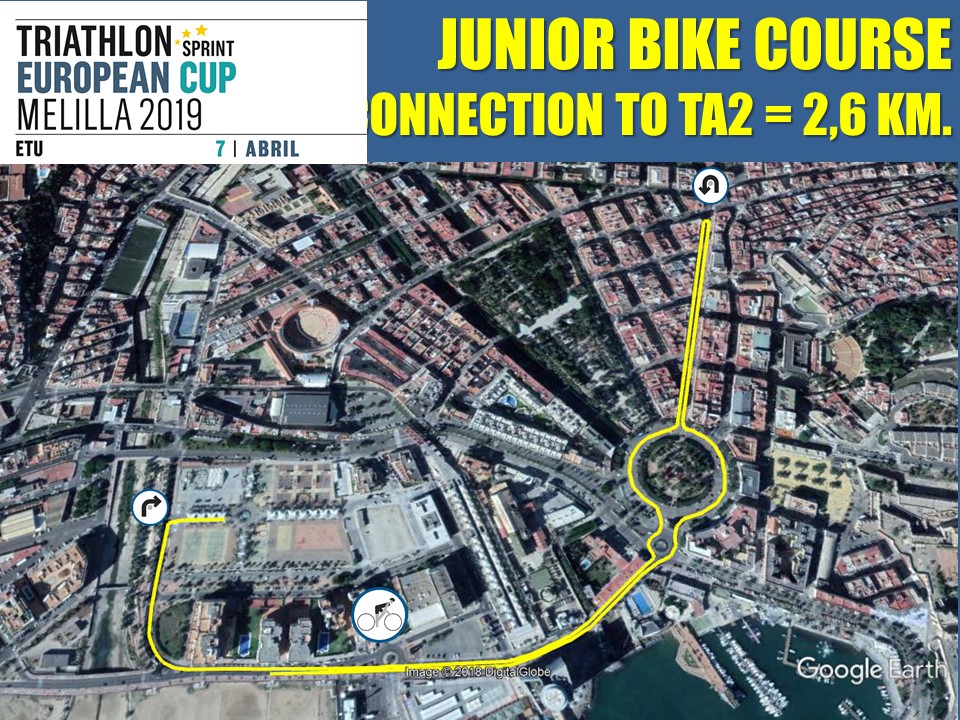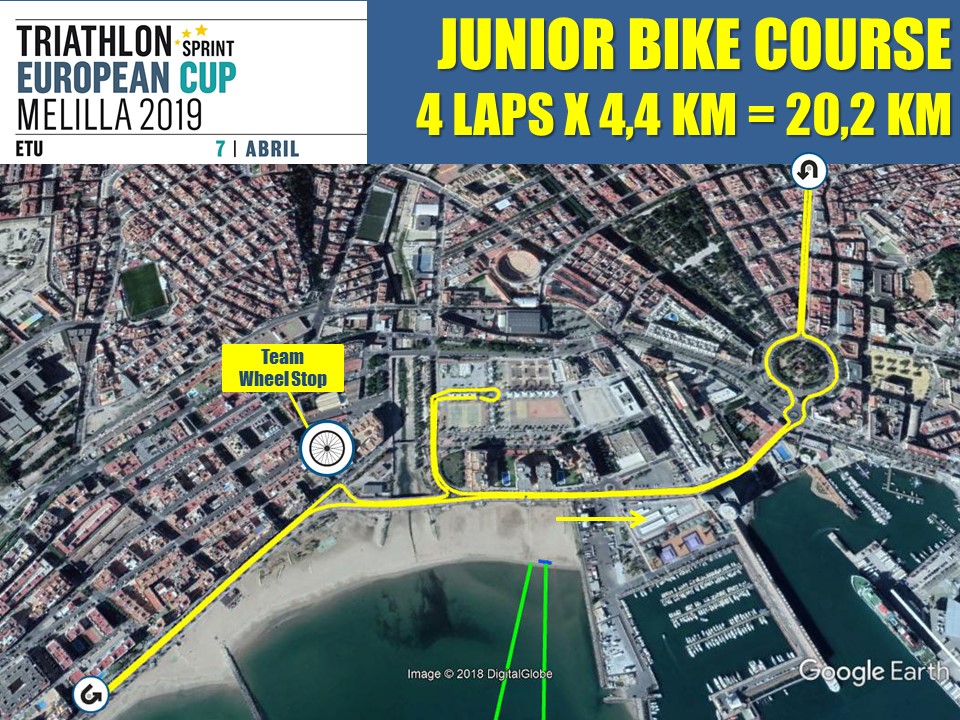 The Men's race will be huge, with 70 athletes launching themselves at the sea. We can expect it to be a challenging swim, with the waters still regaining their summer warmth.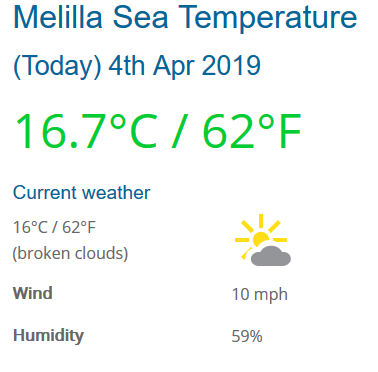 Leading them down to the blue carpet on the swim will be Russia's Alexander Bryukhankov. Racing now for so many years and always impressive to watch in full flight, he comes here with a recent silver in Sharm El-Sheikh and with a 7th here last year. This will be a chance for him to truly test his fitness, as he is up against some strong, younger athletes. Switzerland's Adrien Briffod, when he is in form is spectacular. As an U23 athlete in 2017, he beat the best in Cagliari but has failed to reproduce that form since. This course is one where he can use his biking skills to secure a safe place in the pack and to then accelerate on the run and see who can keep up with him.
The swim is very likely to be led by Kevin Tarek Viñuela González ESP and Poland's Michał Oliwa. The pair of them, perhaps even with Alberto González García have the pace and we have seen Oliwa's improved biking recently. Viñuela rode sensibly in Huelva and posted a respectable run to claim a 10th place. This will be Oliwa's chance to swim and bike hard and to set an early-season standard for his running.
Watch out for Iestyn Harrett. His bronze in Weert was well-earned. 4th place in Valencia to close the season and now he is back. The crowds in Melilla tend to be pretty partisan and will be supporting firstly their own athletes, then those from the peninsula. No doubt they will be urging on Tarek but with a spectacular silver in Huelva, all eyes will be on Nacio González García.
The run course is flat and fast and gives spectators a great "up close" feel.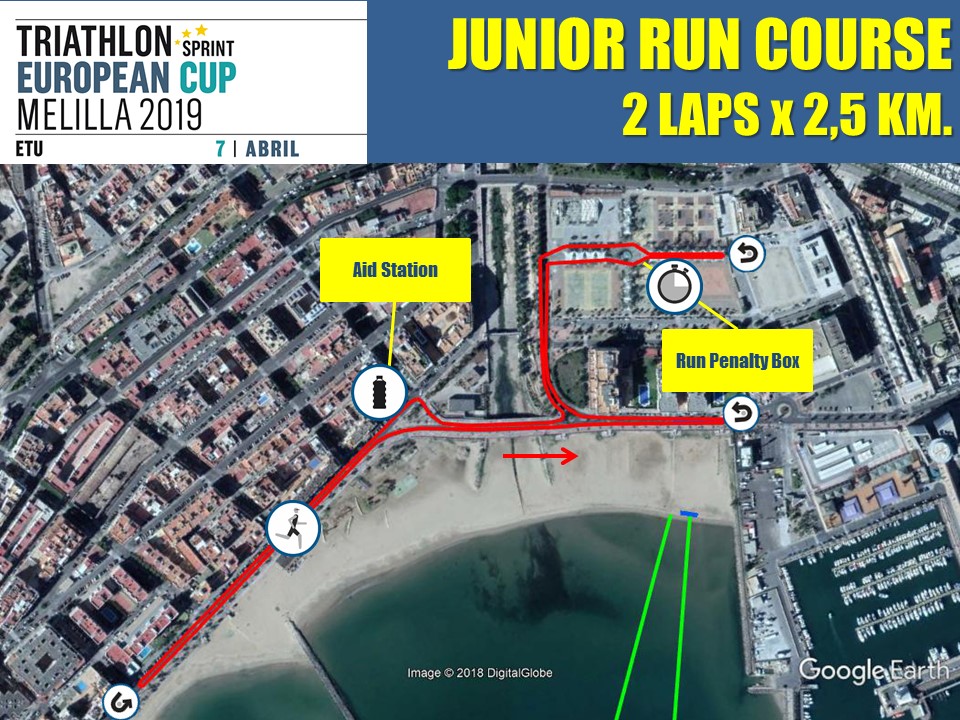 The Junior races will see a whole wave of new talent; some fresh from the Buenos Aires Youth Olympics and some from the Loutraki Youth Festival. On this safe course, with plenty of technical challenges, the coaches from the national federations will have a great opportunity to oversee the progress of their athletes. In particular the bike course enables spectators and coaches to see the athletes on multiple occasions.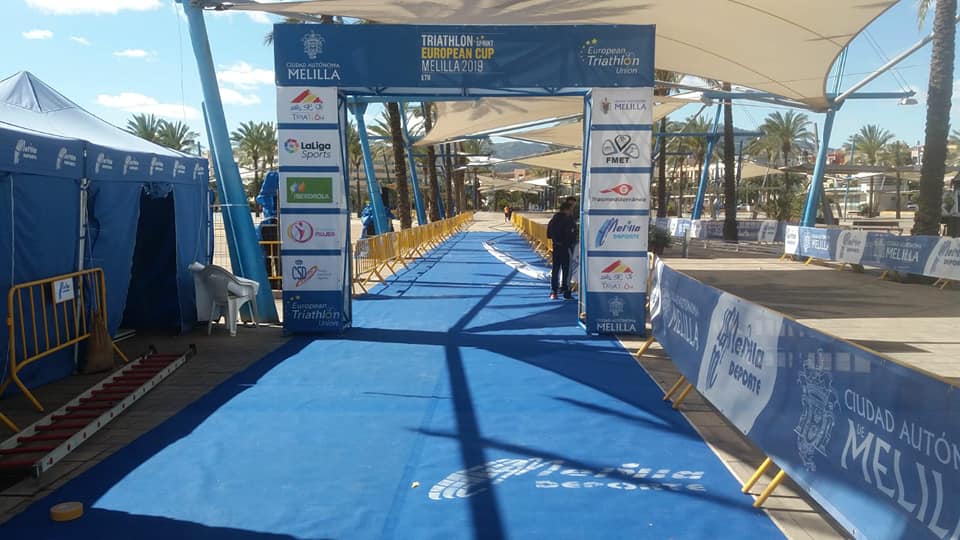 The build is on. The finish area is taking shape.
The Junior Women's race will see Italy's Bianca Seregni. She delivered a clear message to those racing the swim / run Aquathlon, when she won not only the Junior title but also the Elite gold. If she can reproduce her swim in the calmer waters of Melilla and then find a safe spot on the bike, her running will not be matched. She will be up against Poland's Magdalena Sudak wearing #1, who has gained a lot of experience around the ETU race circuit over the past few years. She is joined by Julia Sanecka who placed 9th last year in Zagreb. Also with a 9th place, in Tabor last year, is Switzerland's Nora Gmür. From Luxembourg and with a top five placing in Buenos Aires last year, comes Eva Daniels. These athletes will be facing a whole army of young Spanish hopefuls. Amongst them is Laura Duran Morote, who raced consistently well in Liévin to finish in 5th place in the Junior Final.
The Junior Men's race also sees a wealth of new talent coming onto the blue carpet. The host nation fields a massive team but watch out for the Italians. Davide Ingrilli, Riccardo Brighi and Alessio Crociani have all tasted the delights of the podium. Crociani was part of the victorious team in Buenos Aires, he took bronze in the individual race and silver in Zagreb last year. Brighi was the runaway victor in Zagreb, with probably one of the best finish line photos of the year and Ingrilli, immensely powerful on snow and who knows how to translate that power onto the summer circuit. These three together could be a powerful threat to the Spanish. Ever improving is Igor Belido Mikhailova. His bronze in Liévin as a junior was exciting to watch. Hungary's Levente Karai was the one who could not be caught on the run in Tiszaújváros last year. His closing run of 11:18 took him comfortably to gold and it will be him wearing #1 on Sunday.
The Athlete Guide can be viewed here.
You can watch the racing live (no fee to pay) by clicking the links that are now on the ETU Facebook page.
Related Event: 2019 Melilla ETU Sprint Triathlon European Cup
Latest
Videos
---
Latest
Event Galleries