NEWS
Looking back at successful racing in Banyoles & Belgrade, as well as the addition of Barcelona
By Amé Venter
|
02 Oct, 2020
After the successful events hosted in Banyoles and Belgrade the ETU decided last week in collaboration with the city of Barcelona and the Spanish Federation to host the 2020 Barcelona ETU Sprint Triathlon European Cup.
The current situation regarding the COVID 19 situation makes racing difficult for everyone involved, from the athletes to the organizing committees, however, when a race does take place these moments are cherished by all involved. In Banyoles there were only Spanish and Portugese triathletes present due to the restrictions on travel. Whereas in Belgrade six countries were represented. These events took place with strict safety and hygiene measures for athletes, organization, volunteers and the public. Although these restrictions were in place the racing was exciting!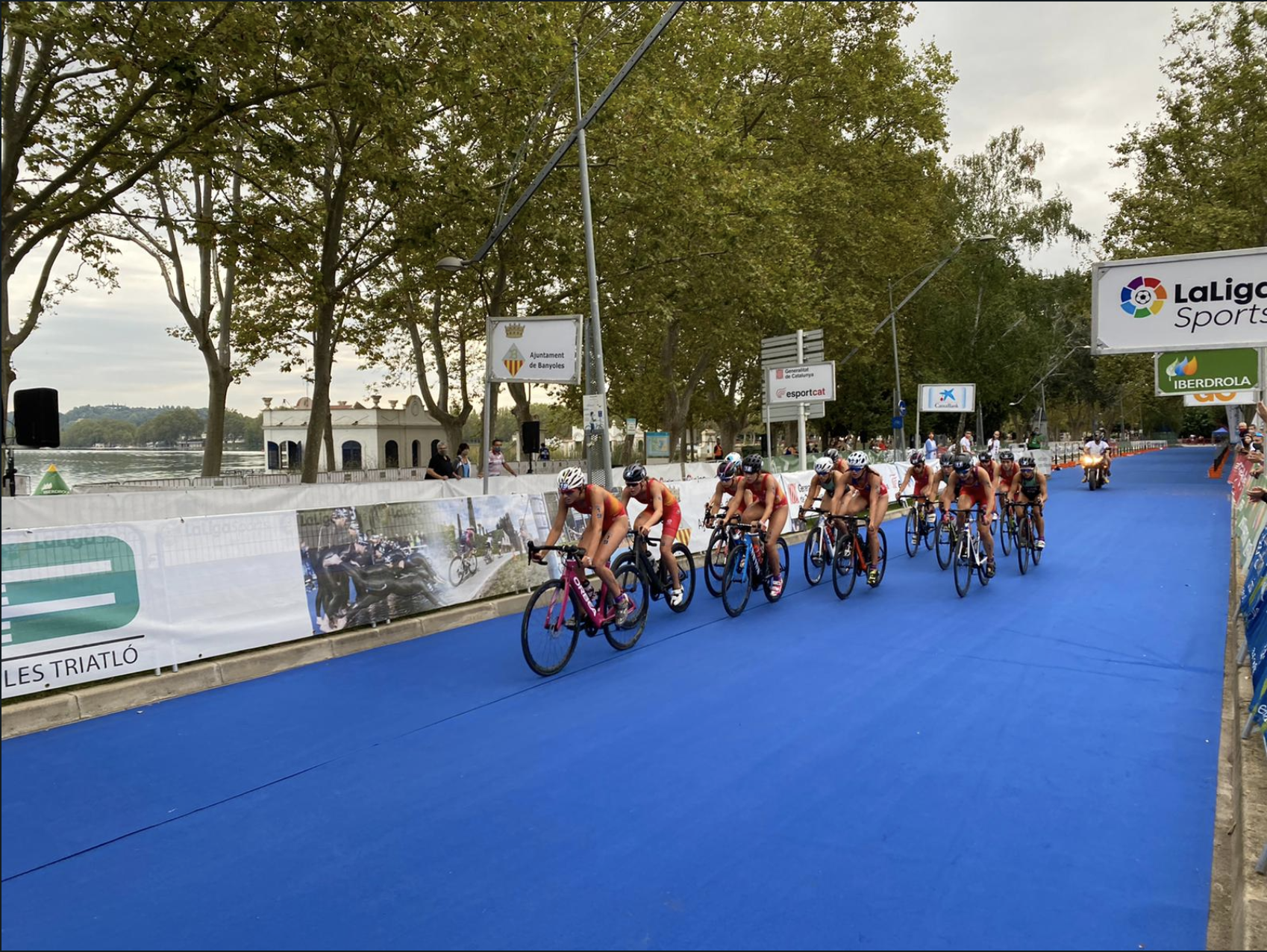 "For Triathlon Romania, this trip was very necessary to keep the athletes motivated in a season with very few competitions. Last but not least, my goal was a clearer x-ray in terms of performance and other aspects such as teamwork in certain situations, because one of my goals is to become a team from a group. Once again I was impressed by the desire of these athletes to compete and their determination, because it was a very difficult trip, with many hours of driving because we were not allowed to stay overnight in Belgrade and we had to we use a permit for only 12 hours. I have not heard any athlete complaining, everyone wanted to compete even in these difficult conditions, for me it is a very motivating factor to fight for these children " - Vlad Stoica - Interim President FRTRI
On 25 October a new event is added to the calendar. The 2020 Barcelona ETU Sprint Triathlon European Cup will take place. As seen in Banyoles and Belgrade the racing is exciting, make sure to be a part of it!
"Is with great pleasure that we will add a new ETU Cup to our calendar this year. It is the result of long discussions that took place between the City and the Spanish Federation with the goal to establish long term relationships between the iconic Spanish city and Triathlon. There have been up and down due to the Covid situation but at the end the race is confirmed by October the 25th. Do not miss it !" – Renato Bertrandi, ETU President
Latest
Videos
---
Latest
Event Galleries