NEWS
Looking back at Riga - The first event after some time of no racing
By Amé Venter
|
18 Aug, 2020
This past weekend was the opening of the international triathlon season in Riga, after facing the COVID-19 Pandemic.
Mežaparks was the perfect location to enjoy the return of triathlon racing, and a great way to enjoy the warm weather. The capital of Latvia hosted the European Junior Cup in the super sprint and the Baltic Championship. The event started in the warm water of Lake Ķīšezers, and the athletes finished at the foot of the newly reconstructed Mežaparks Grand Stage. Not only was the setting great but it was exciting racing as some of the participants are Olympic athletes.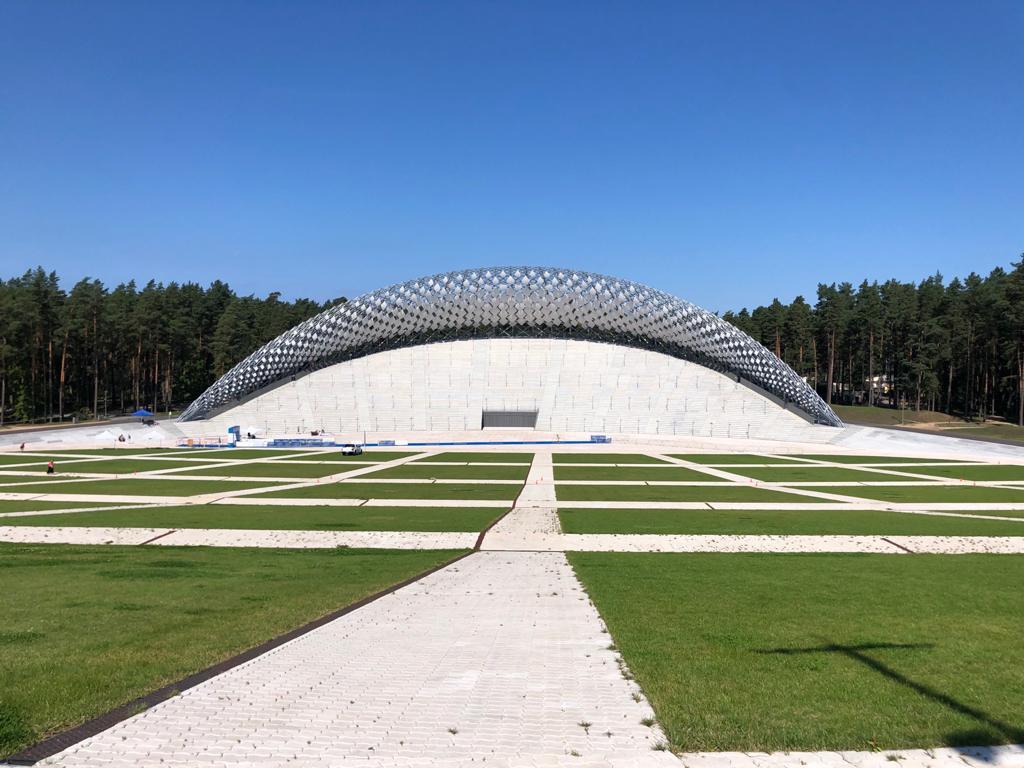 International restrictions resulted in smaller number of participants, but more than 10 countries were represented at the start.
The racing kicked off with the European Junior Cup for girls. The first place went to the Danish talent Sifa Benedik Madsen. Madsen won the European Youth Championship in 2016 and took gold and silver at the Youth Olympic Games. After 375m of swimming Madsen was in the second position behind Martha Kropko of Hungary, who is also considered a top talent in the sport. However, Madsen managed to take the lead back in the 14km cycling. At the end of the day, silver went to Kropko, and bronze went to Elsa Pena Visente from Spain.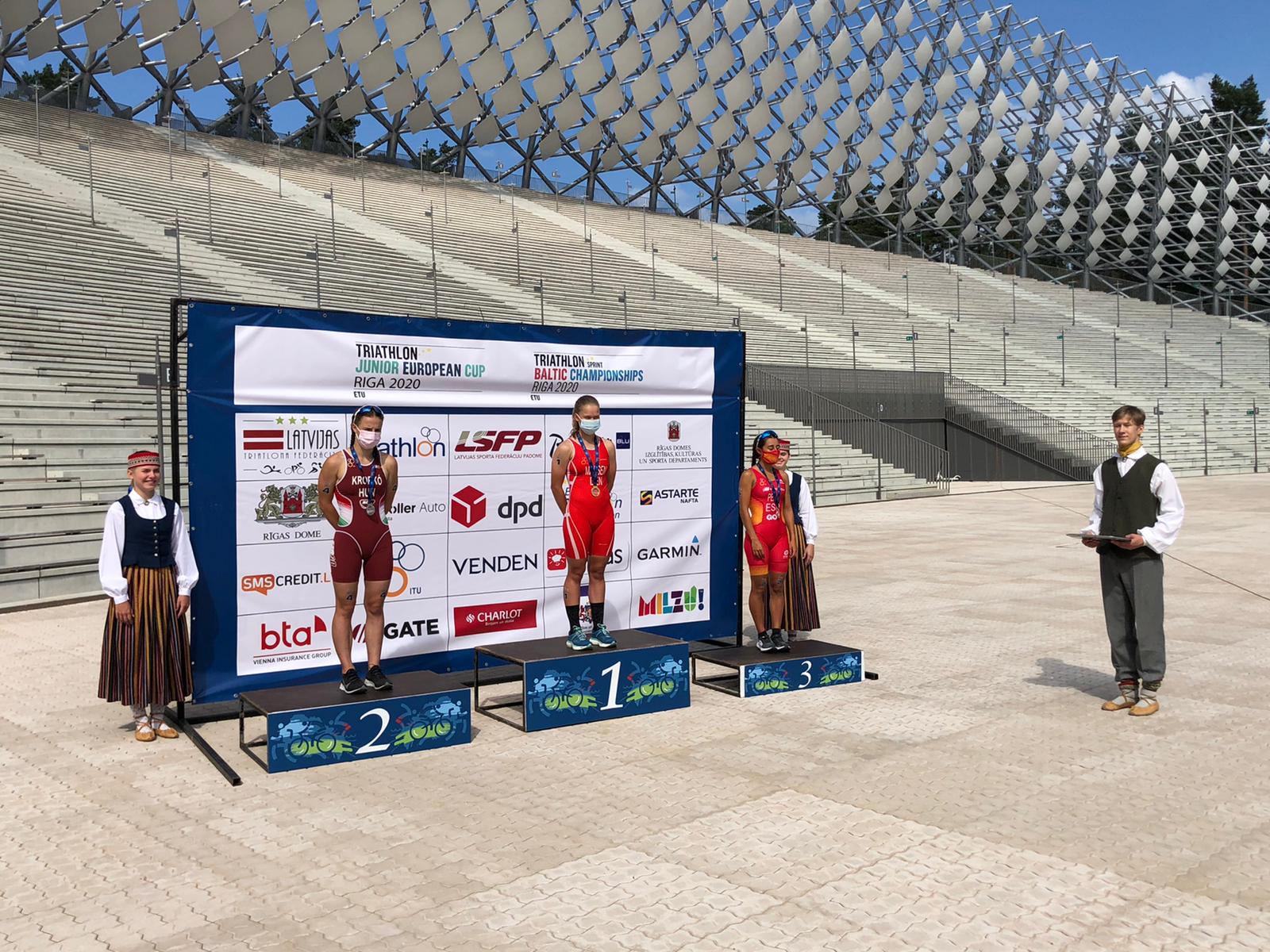 The boys had twice as many participants in the European Junior Cup. After the swim a group formed with 4 athletes, the cycling was hard, however, they managed to finish together. The German Henry Graf and the Danish Valdemars Soloks ran together at the beginning of the run but Graf managed to create a break and Soloks was caught by the Spanish Igor Beljindo Mikhailov resulting in a third for Soloks.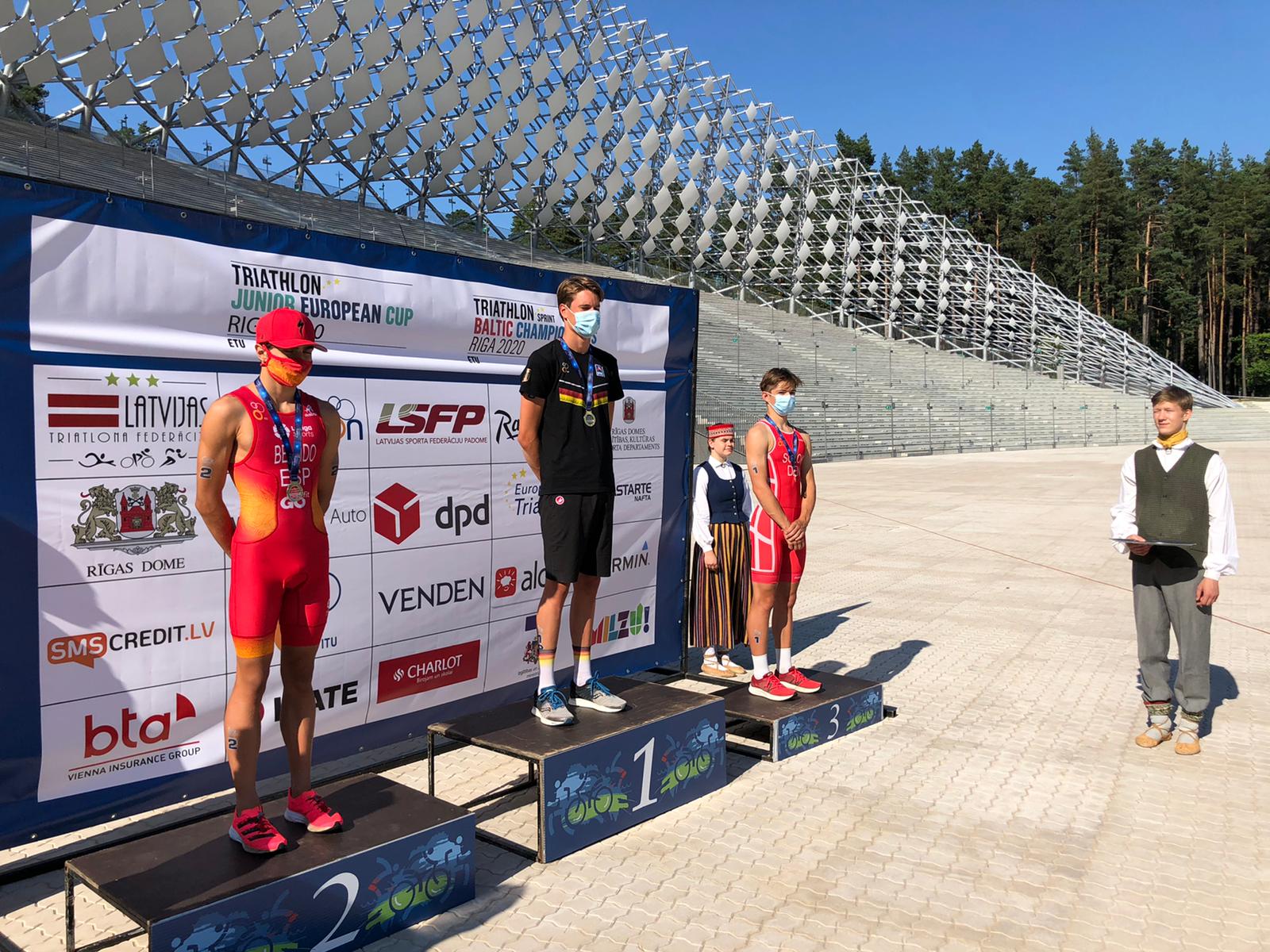 Both Barthelemy and Michel was the fastest in the swim in the Baltic Championships. They also covered the cycling distance together, however during the run, Barthelemy managed to get a 21-second lead and celebrated victory. In third place was Yulia Yelistarova from Ukraine.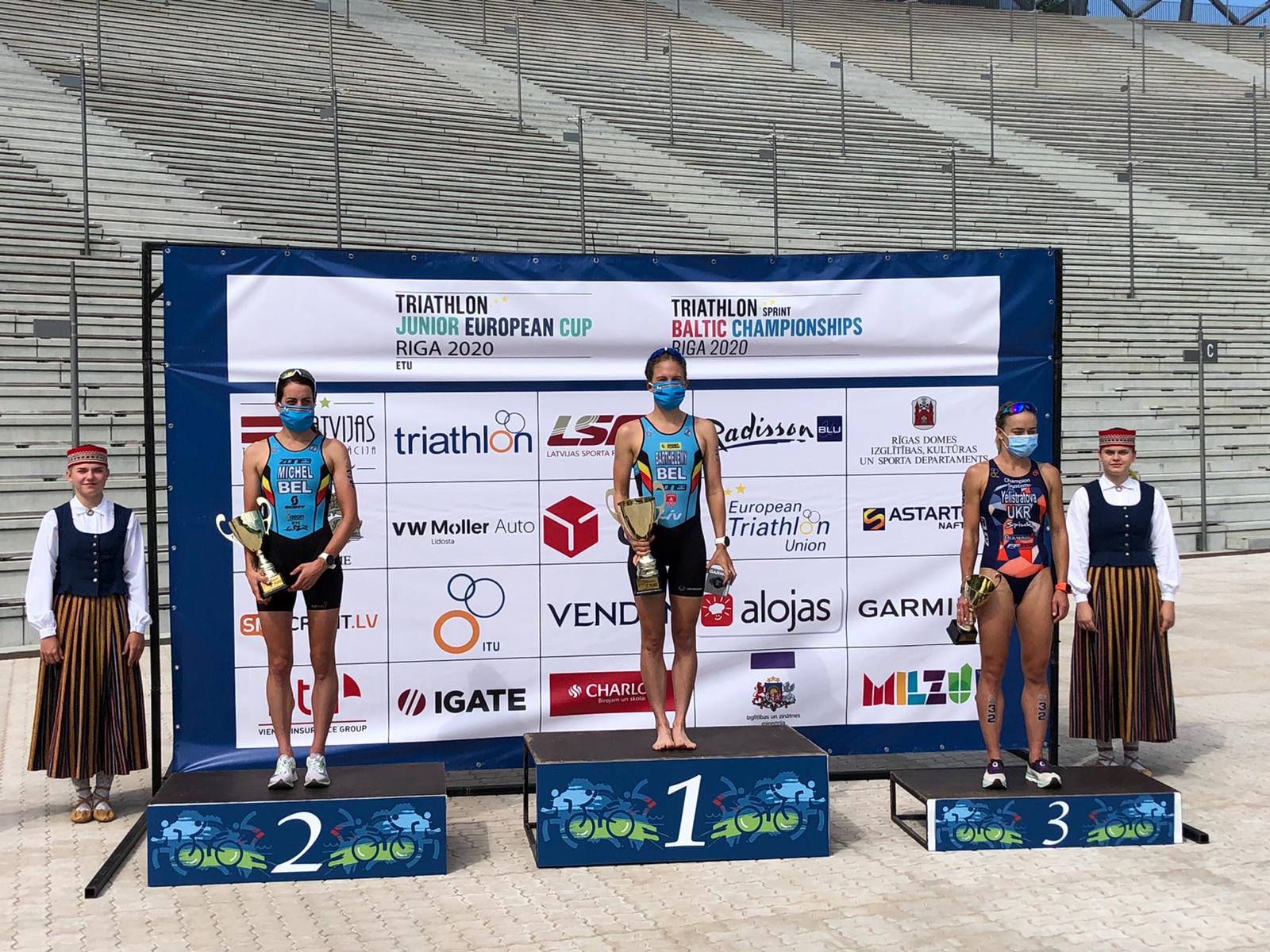 In the men's race, the Estonian Henry Repo was the first to finish the swim. He tried to keep the solo lead during the cycling leg of the event but was caught by a group of athletes. This resulted in an exciting finish. The Ukrainian Yegor Martinenko won by 6 seconds followed by Repo, and in third was the German Scott McClimont 13 seconds behind Repo.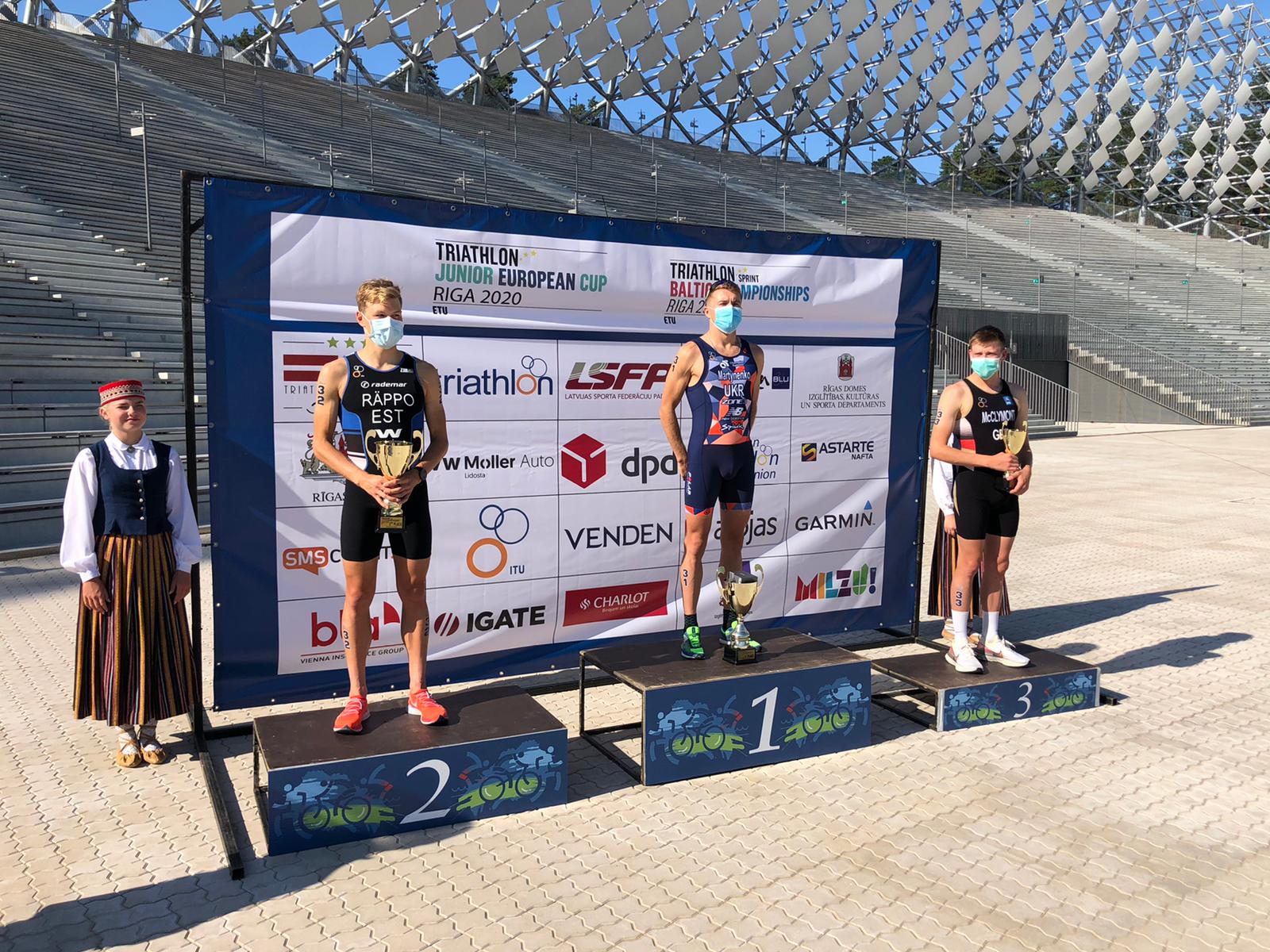 Also, our congrats to Kaidi Kivioja/EST and Henry Rappo/EST. Both are the new baltic champions 2020.
Thank you to Herwig Grabner of the ETU for sending the photos
Latest
Videos
---
Latest
Event Galleries