NEWS
ITU Paratriathlon calendar continues in Bescançon
By David Peddie
|
17 May, 2013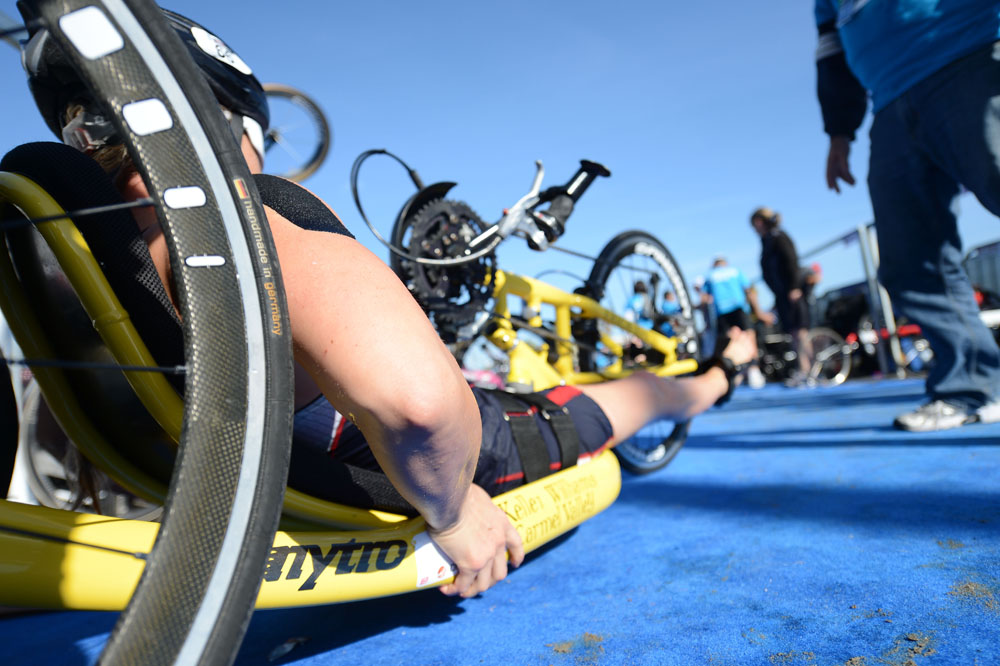 France will host its first ever dedicated Paratriathlon race on Sunday.
As part of their dedication to hosting top-level Paratriathlon events, the ITU developed a busy Paratriathlon calendar in 2013, spanning five continents.
Much of these events have coincided with the ITU World Series, namely San Diego and Yokohama, but now Becançon will host the first ITU Paratriathlon event in Europe this year ahead of further events in Madrid and London later in the year.
Over 50 paratriathletes are registered on the start list which is more than registered at Pontevedra (2011), Beijing (2011), London (2012) and Eilat (2012) and just less than Auckland (2012 - 75).
Ludovic Mouchet, of the LOC Bescançon Triathlon, said: "Our club is the only one that has created a Paratriathlon section in France with David Travadon, runner up in Tri-4 Duathlon Championships in Nancy and 8th at Grand Final in Auckland, spearheading the Club and supporting its 200 members.
"We have been logically chosen by the French Triathlon Federation to host the first Paratriathlon championship of France in Besançon. When the ITU sought a step to the 'ITU Paratriathlon Event', they then turned to our event.
"We have so far registered 50 paratriathletes with a majority of French but also Dutch, British and Italian."
Cyrille Mazure, who oversees Paratriathlon development for the French Federation, added: "Besançon will be the qualification race for French paratriathletes to be in the first ever Paratriathlon Elite French Team for the European Championships in Alanya."
For more information on the ITU Paratriathlon event in Bescançon, including start lists for all categories, click here.
Picture Credit: Delly Carr/ITU
Related Event: 2013 Besançon ITU Paratriathlon International Event
Latest
Videos
---
Latest
Event Galleries