NEWS
Italy scoops up the points in Zagreb
By Paul Groves
|
09 Sep, 2018
With the end of the season fast approaching and with more than just one eye on the Junior Rankings table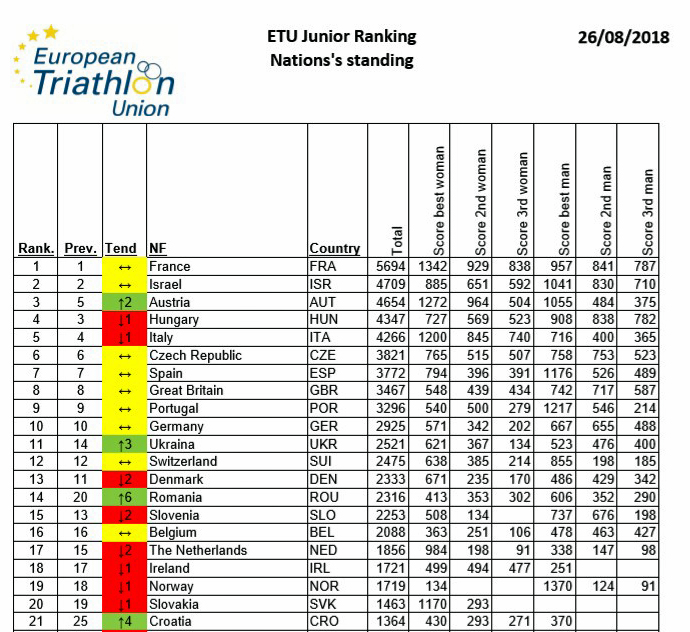 we knew that there would be some fierce completion in Zagreb. At the end of the report we will be able to see how the performances in Zagreb change the table.
Sadly for one of the Junior Women athletes, Kristína Jesenská SVK, her race ended before it even started with a freak accident on her way to the Athlete Briefing. Losing her balance, her hand went through the spokes of her wheel, with a pretty nasty result. She was quickly patched up by the hospital but it was a brutal way for her season to end. ETU sends her the very best wishes for a full and speedy recovery.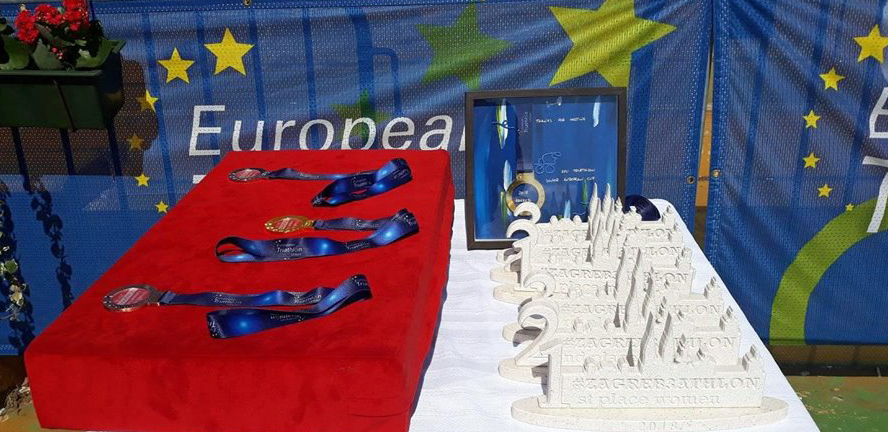 With Jesenská absent from the start lists, it looked as the way would be open for any one of a handful of athletes to take the win.
Would it go to Slovenia's Tjaša Vrtačič, or to Austria's Pia Totschnig now that her form is returning, or to the consistently strong Carlotta Missaglia from Italy? We were also looking forwards to seeing the young Austrian athlete, Lena Baumgartner, who showed considerable skill and power in Bucharest but who lost out after a moment's lack of concentration. Fresh from Loutraki, she would certainly be one to watch.
This event has proven to be very popular indeed and, relatively easy to get to, has seen this year one of the biggest starts at a non-championship event, for a Junior Women's race in many years.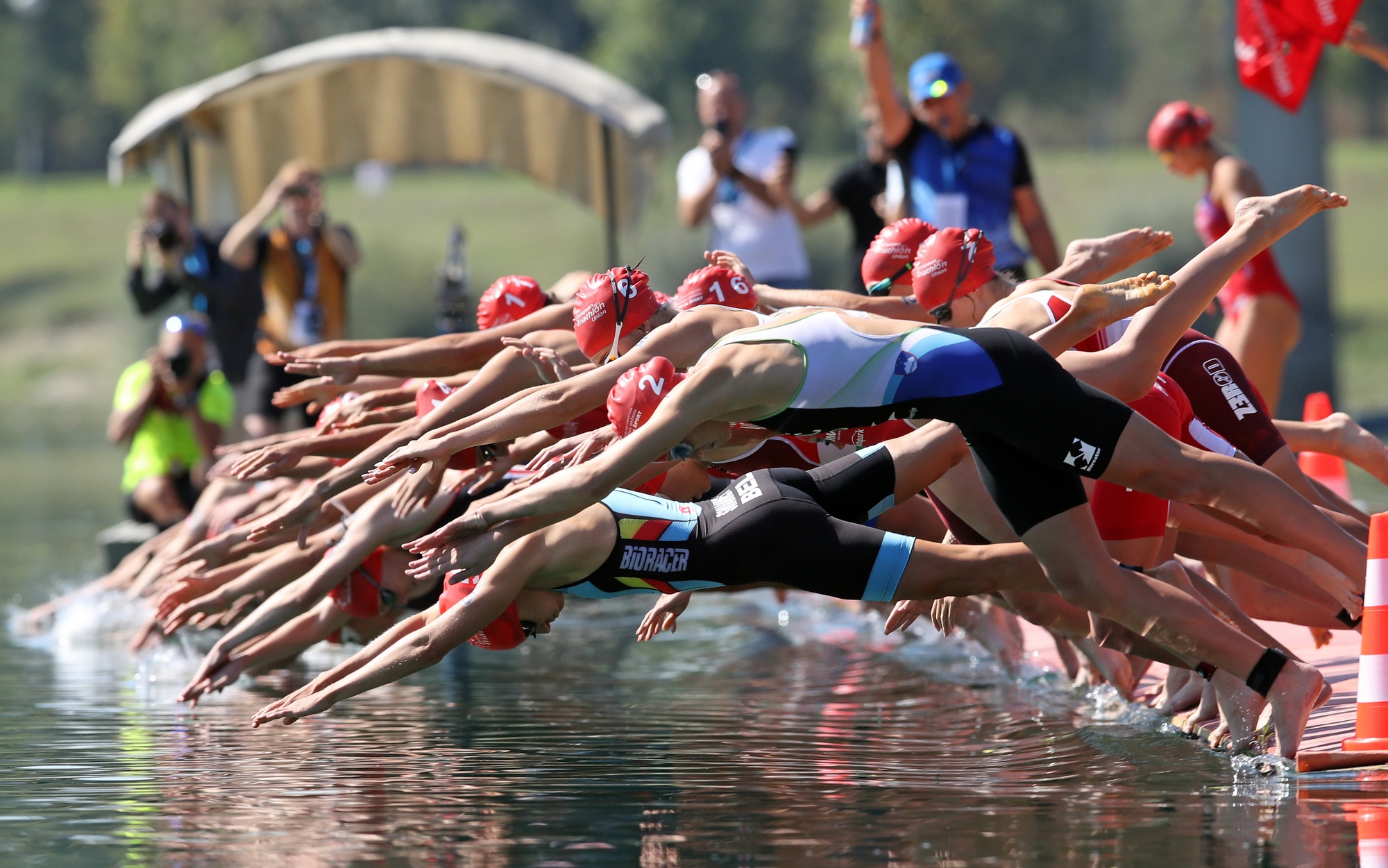 The swim conditions were perfect.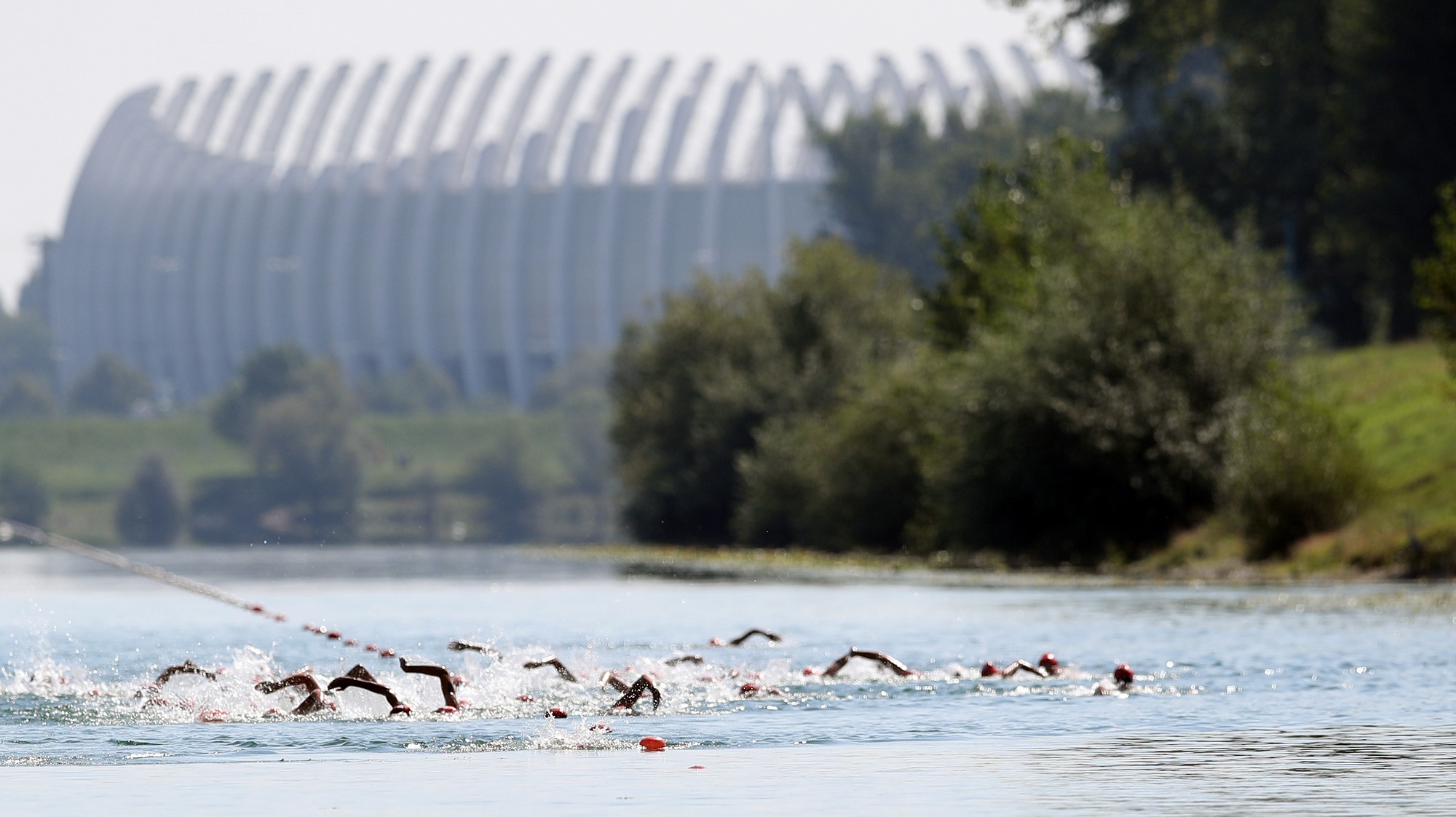 It was Italy's Bianca Seregni, race winner in Žilina, who led out of the water, with teammate Chiara Magrini just a couple of paces behind her.
Soon enough the stronger cyclists were eating into that lead and amongst them was Great Britain's Hollie Elliott who had a creditable 7th in Riga. As she was leaving the water, Baumgartner was just behind and with her biking skills recently worked on in her training camp in St Moritz, she could expect a good return for her 20k out on the 4-lap bike course around the lake.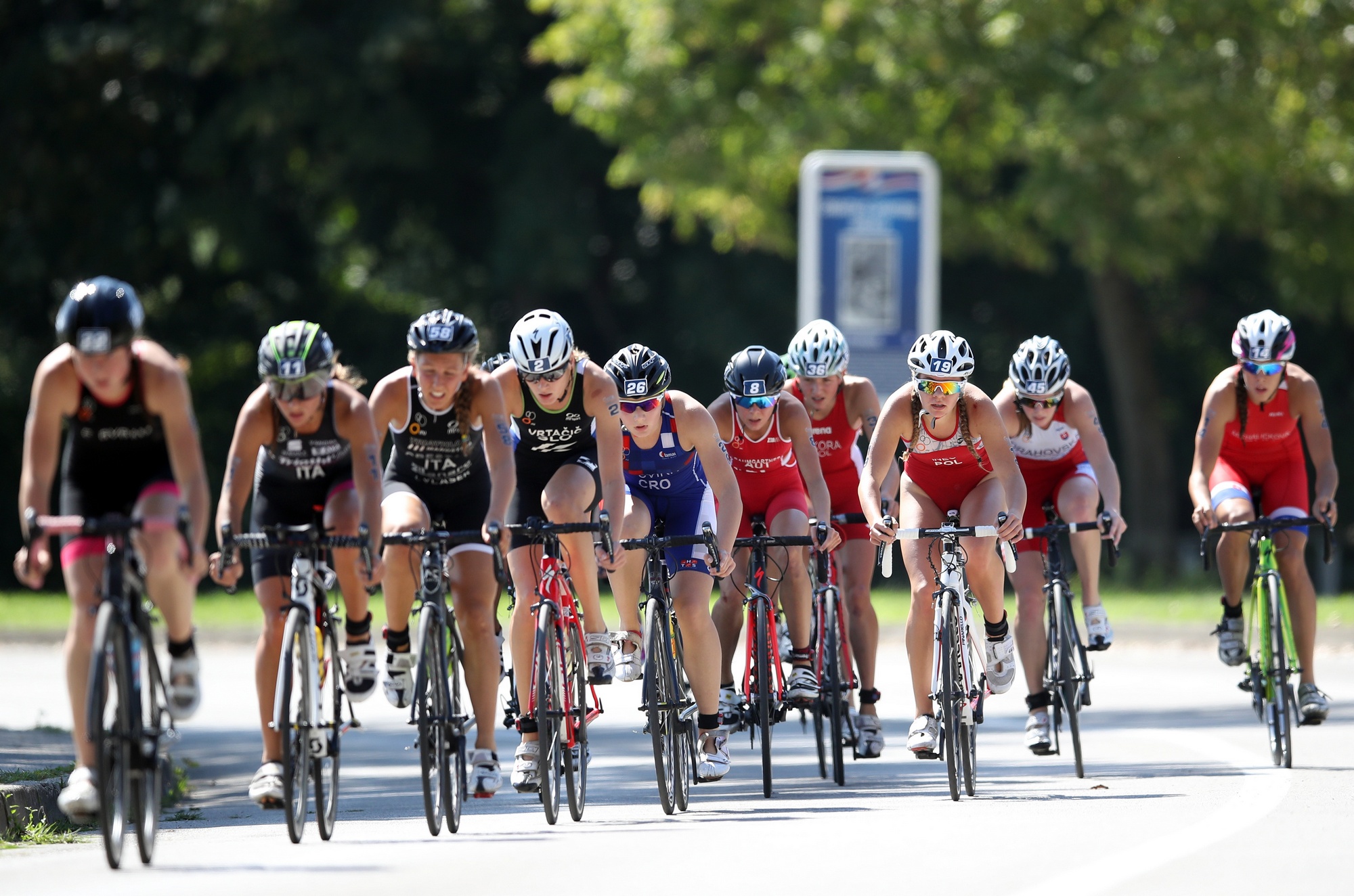 Vrtačič was not so far behind and Missaglia was tucked in safely but Totschnig had a bad swim and was now seriously out of touch with the leaders.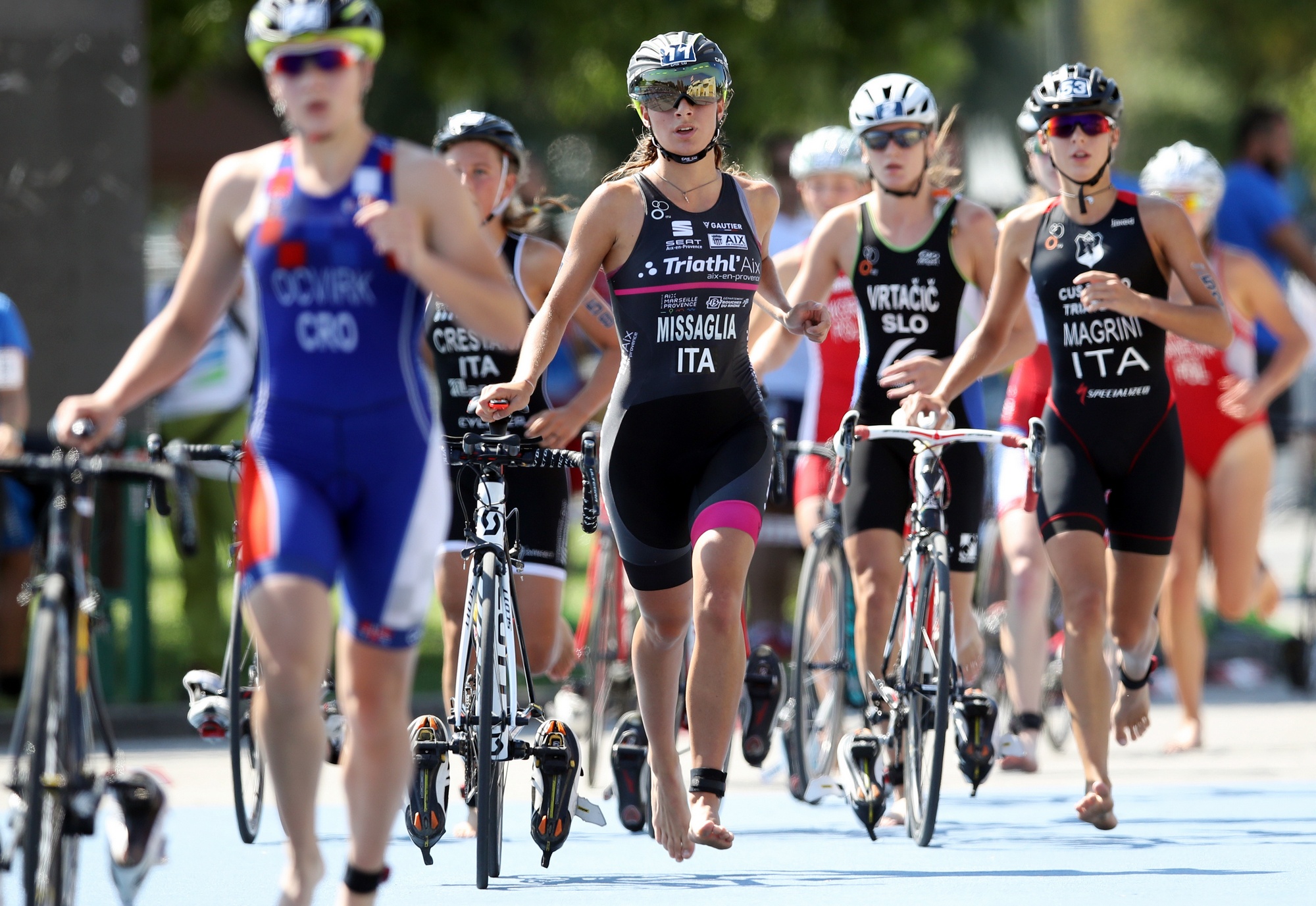 Coming in to T2 and it would not be a battle of nerves out on the run.
Zagreb has a pretty unique run – straight out along the side of the rowing lake, turn and back. Repeat until you have completed 5k.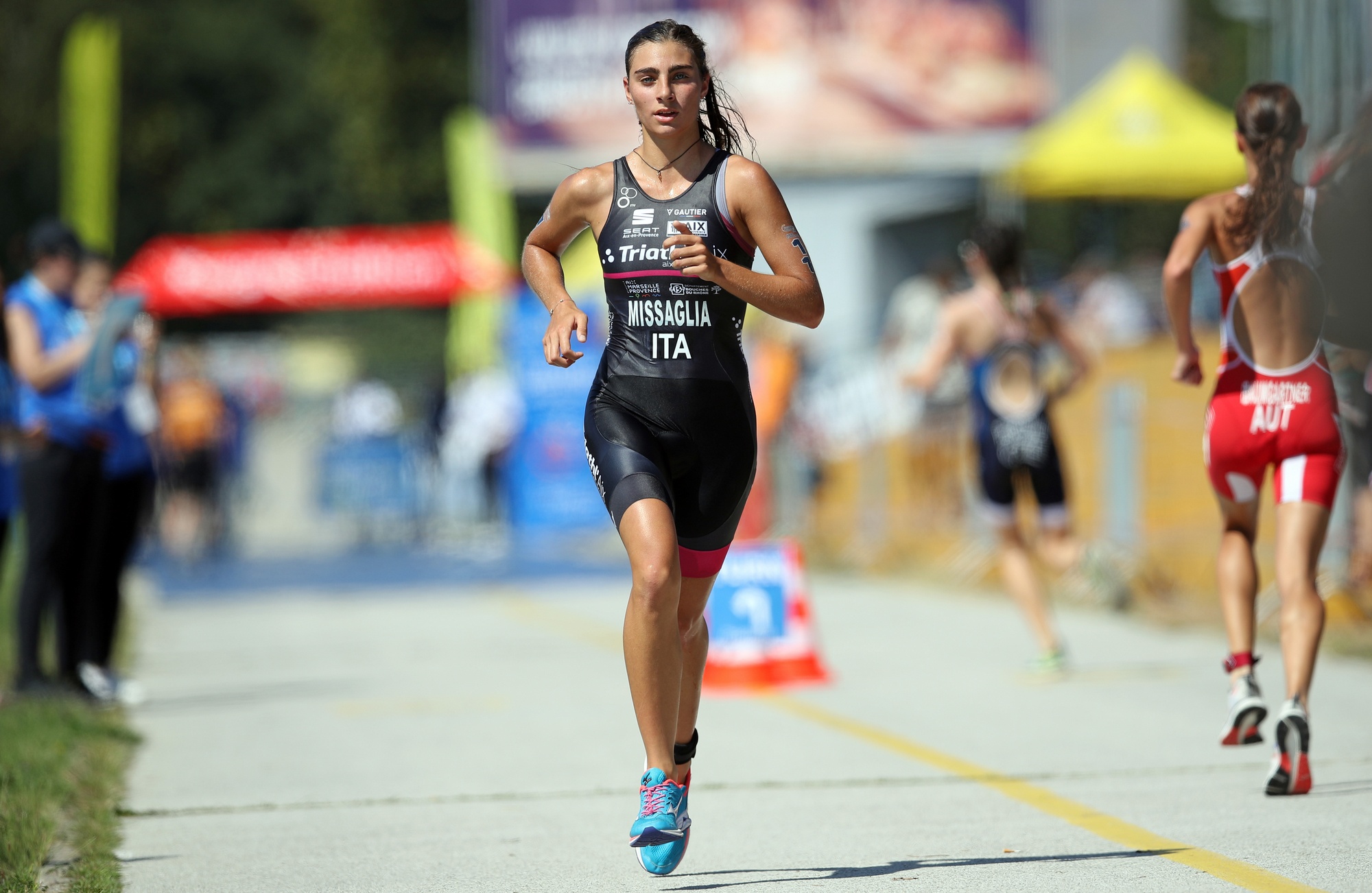 This gave the athletes a chance to pace themselves against each other and for the stronger runners to really pick off the opposition.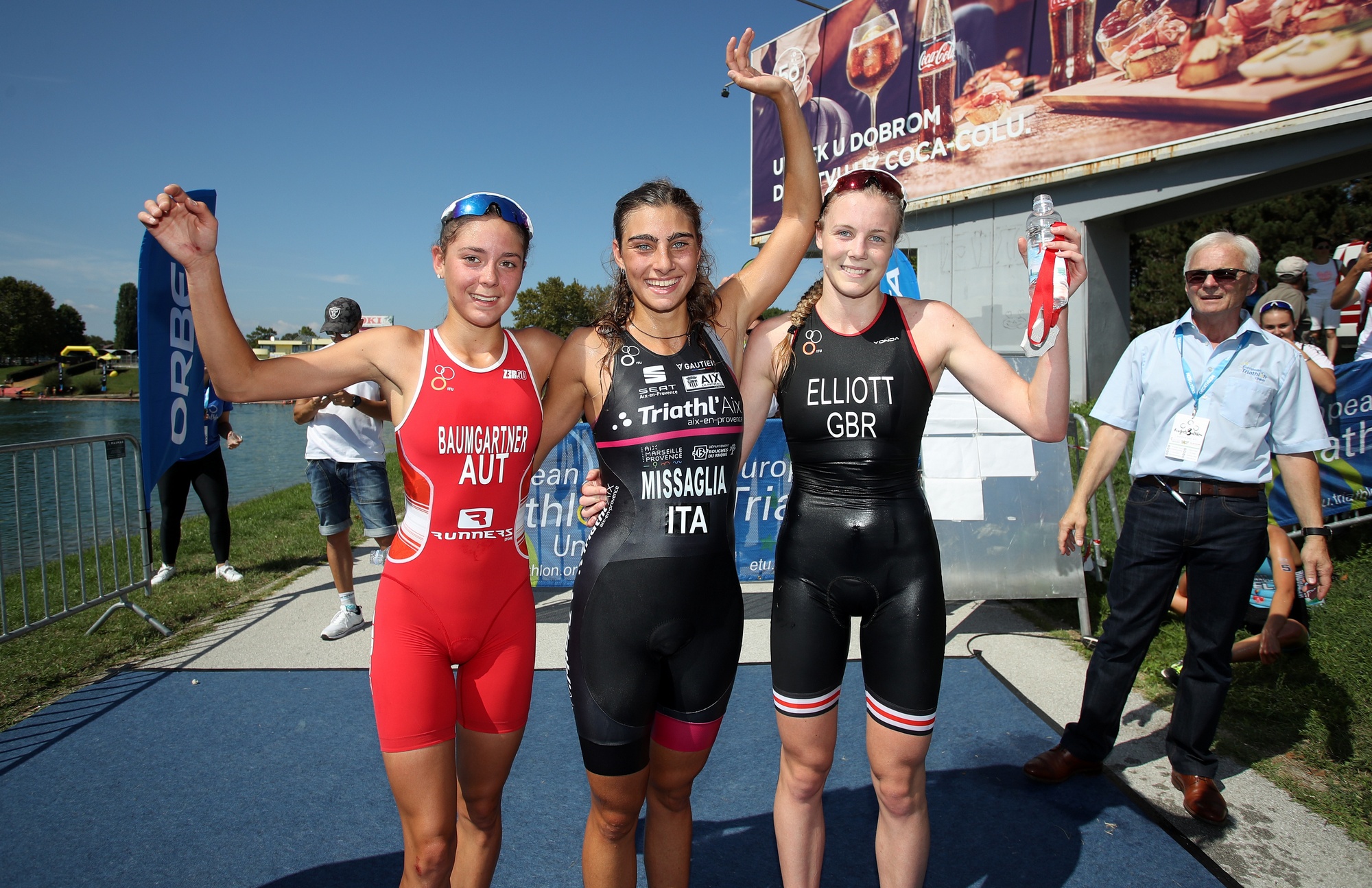 For Missaglia, this was the chance to use her pace and pull away for the gold. Her 18:50 was not the fastest of the day. That honour went to Czech Republic's Heidi Juránková who stormed into a final 6th place with a pretty impressive 18:13. Missaglia had done enough though and her victory was secure.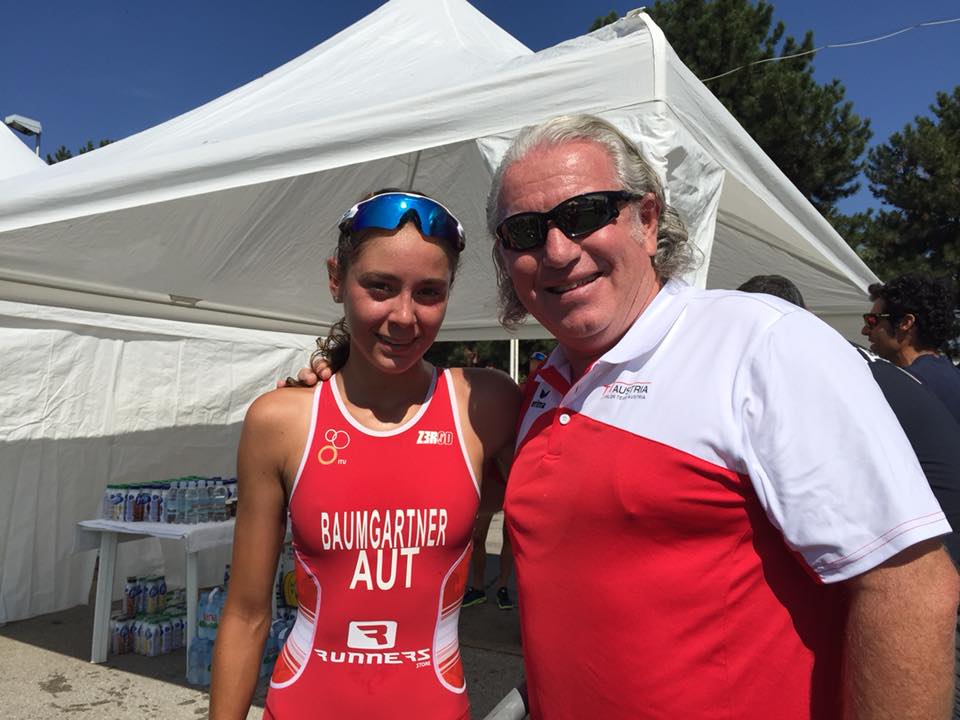 Behind her, Baumgartner was having a dram race. A couple of years younger than Missaglia, she showed great strength and composition to break away to take silver ahead of Elliott, much to the delight of the Austrian Triathlon Federation (ÖTRV) President, Walter Zettinig, who was there to see his athlete claim her first international podium.
Great Britain, currently towards the bottom of the rankings, saw not only Elliott on the podium but also Erica Byram enjoy a career best. Valuable points for Team GB but not perhaps enough to threaten the top three.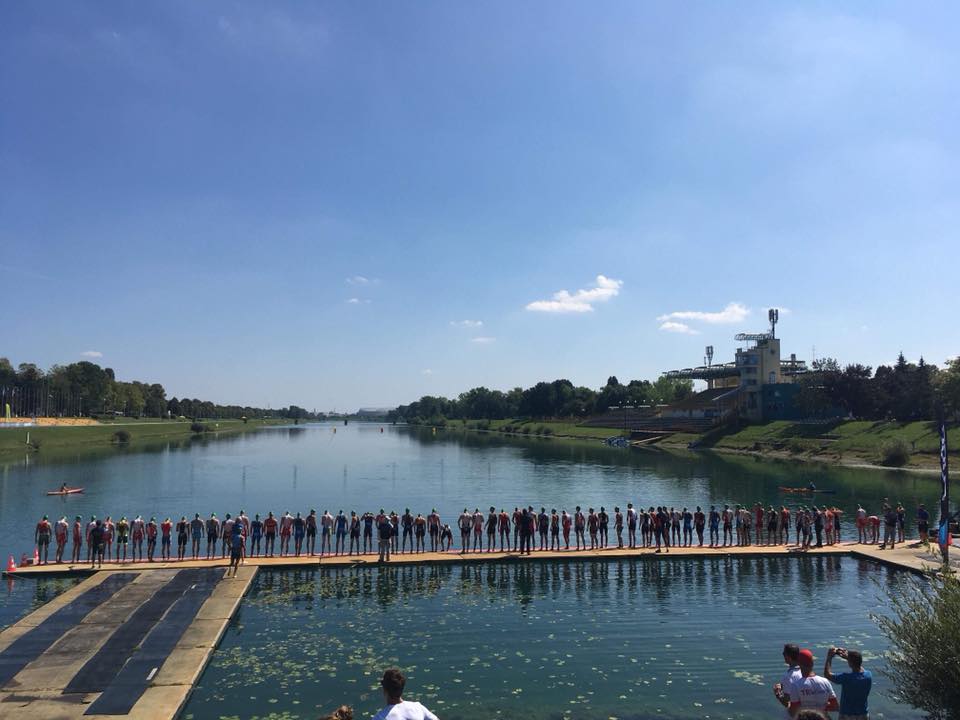 With the massive line-up for the women, we were treated to an equally-impressive line-up for the men. Having seen Missaglia claim the gold medal, would the Italian junior men be able to respond with any podium places?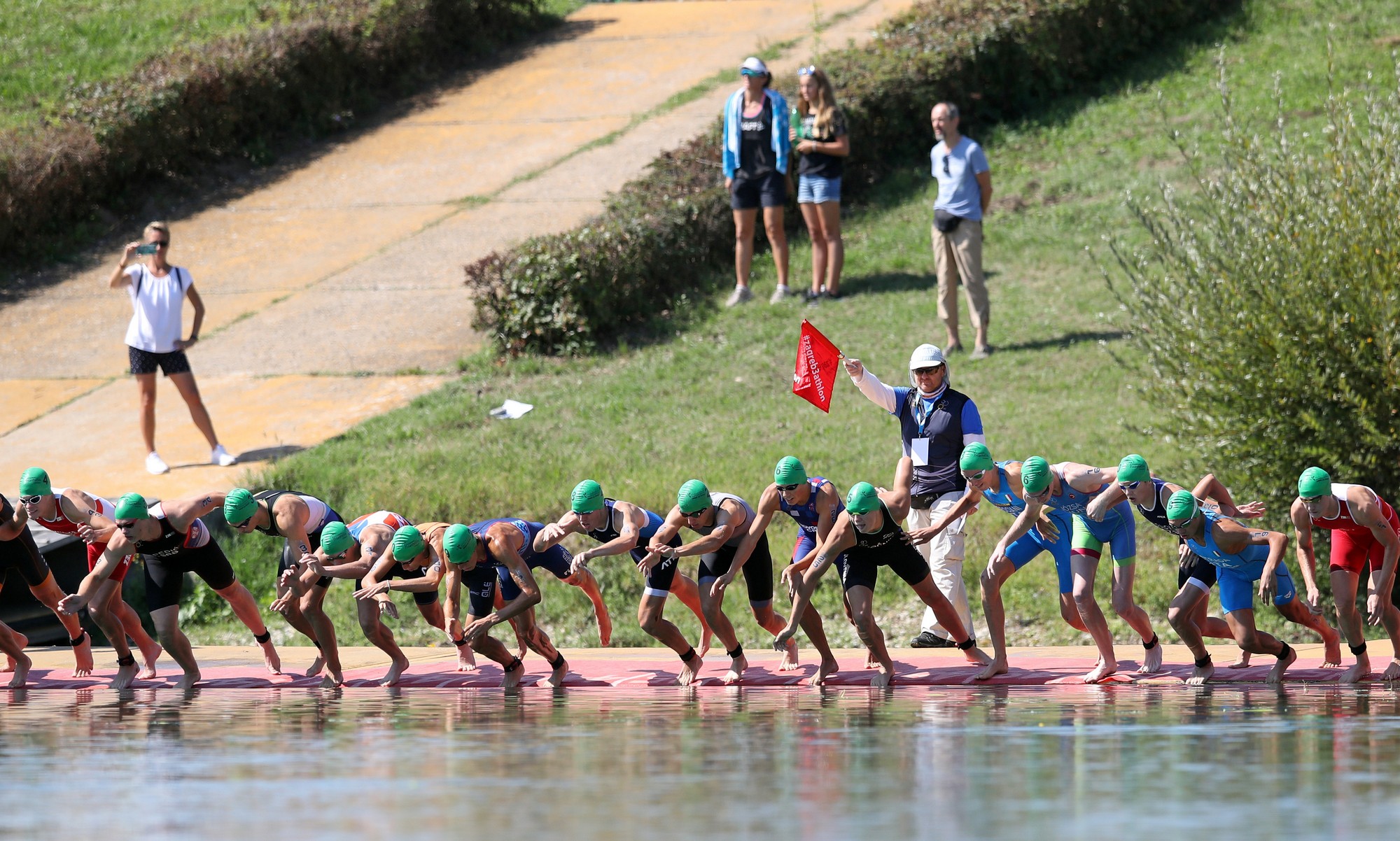 The swim saw an Italian athlete take control early on. It was Alessio Crociani , a semi-final winner from last week's race in Loutraki. He was way ahead of teammate, Davide Ingrilli, who led out a couple more athletes to create a small but determined breakaway.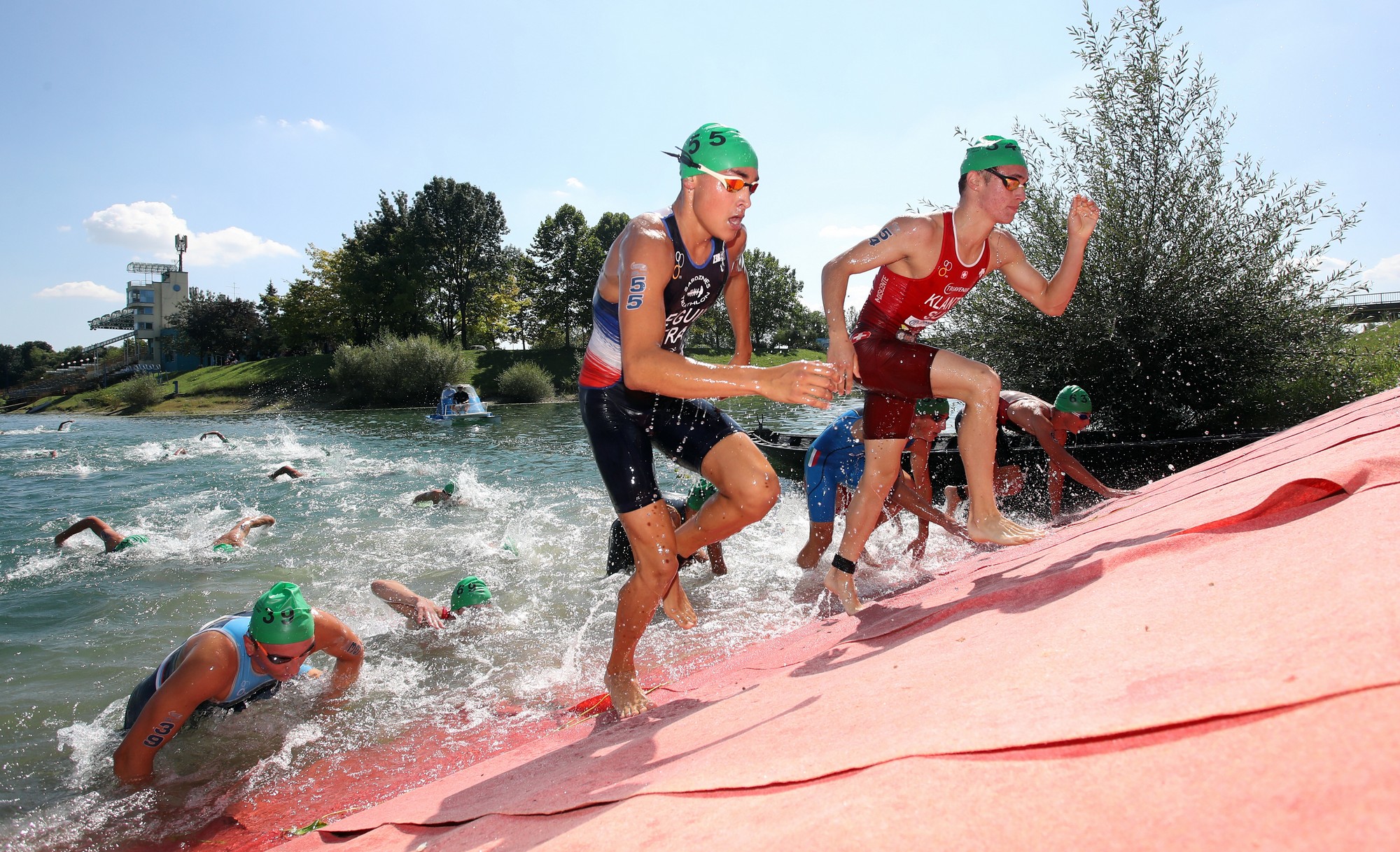 The bike was a tight-packed thriling race.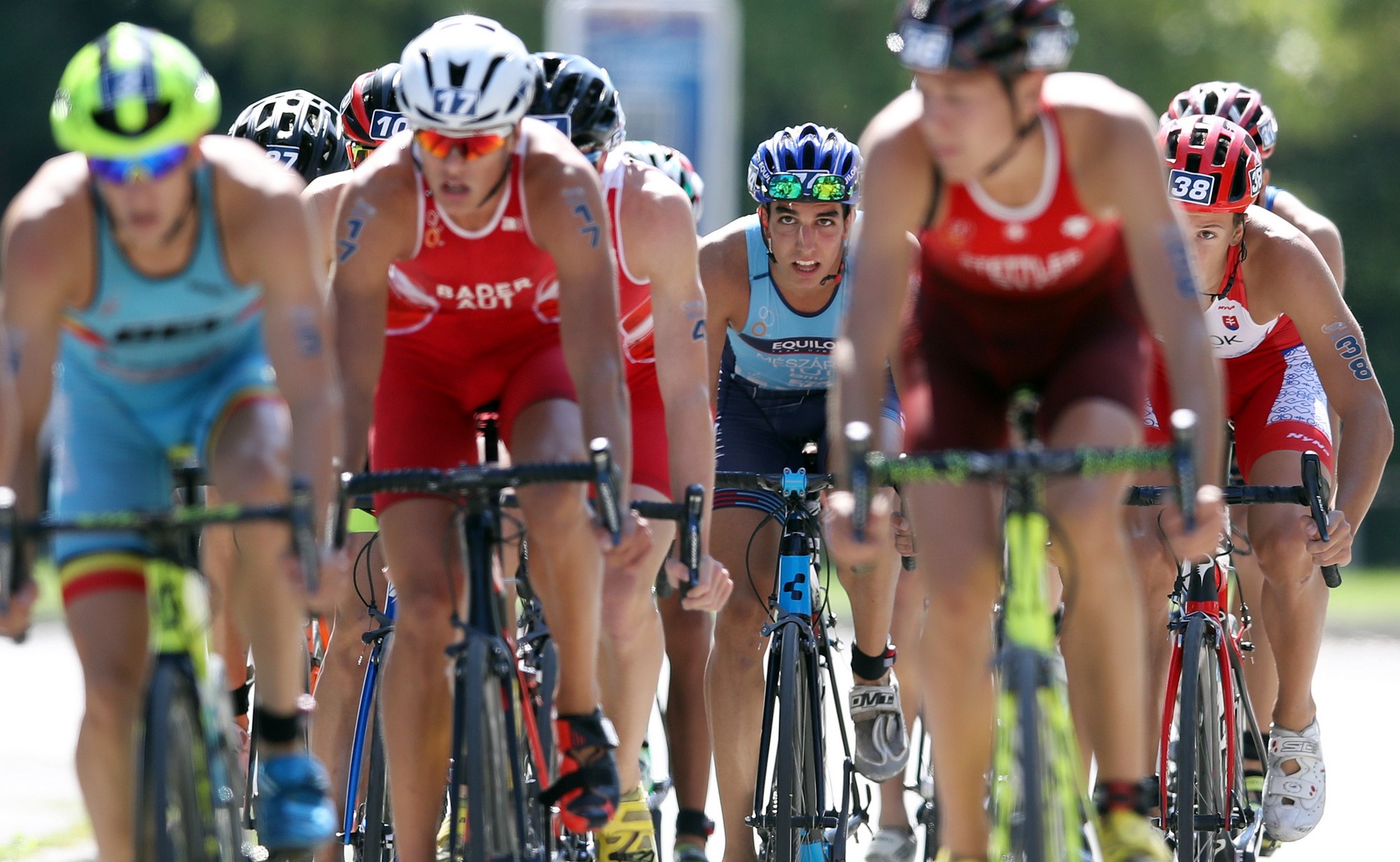 In the mix was Hungary's Gergő Soós and Aurél Sinkó-Uribe but the Italians were beginning to push the pace.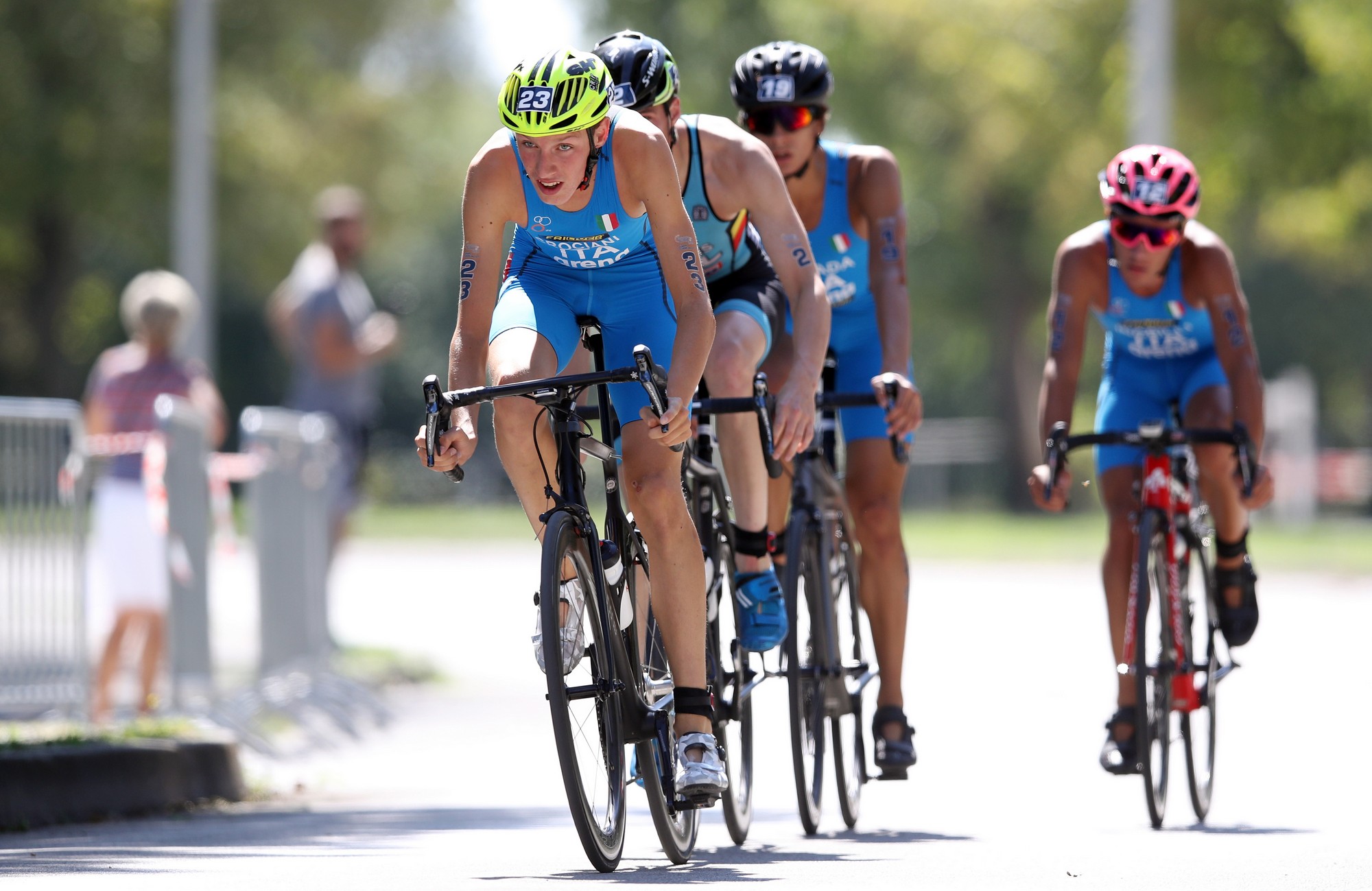 A swift T2 was needed to keep the advantage.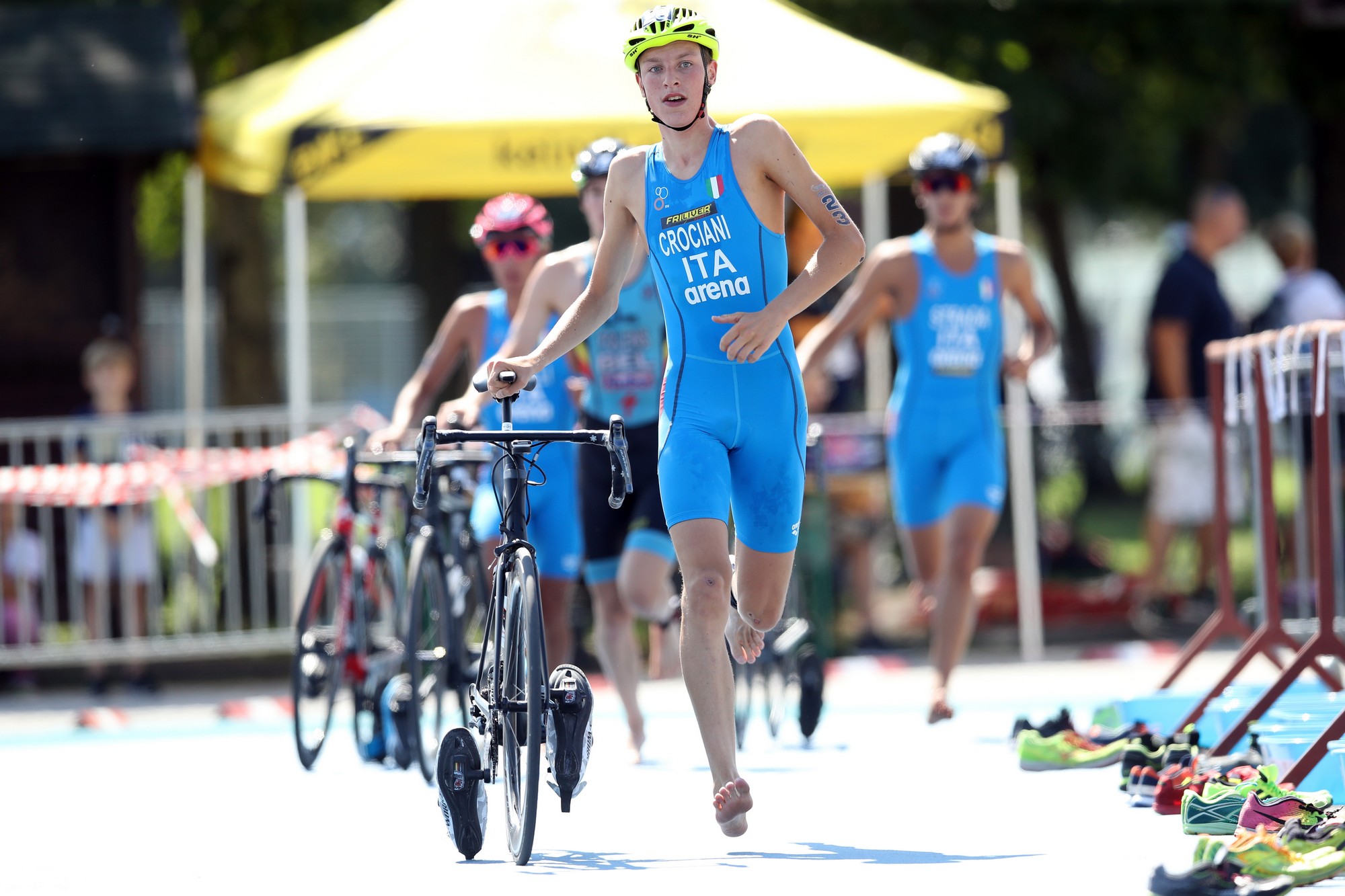 Then it was the 5k run, giving every advantage to the most powerful runners.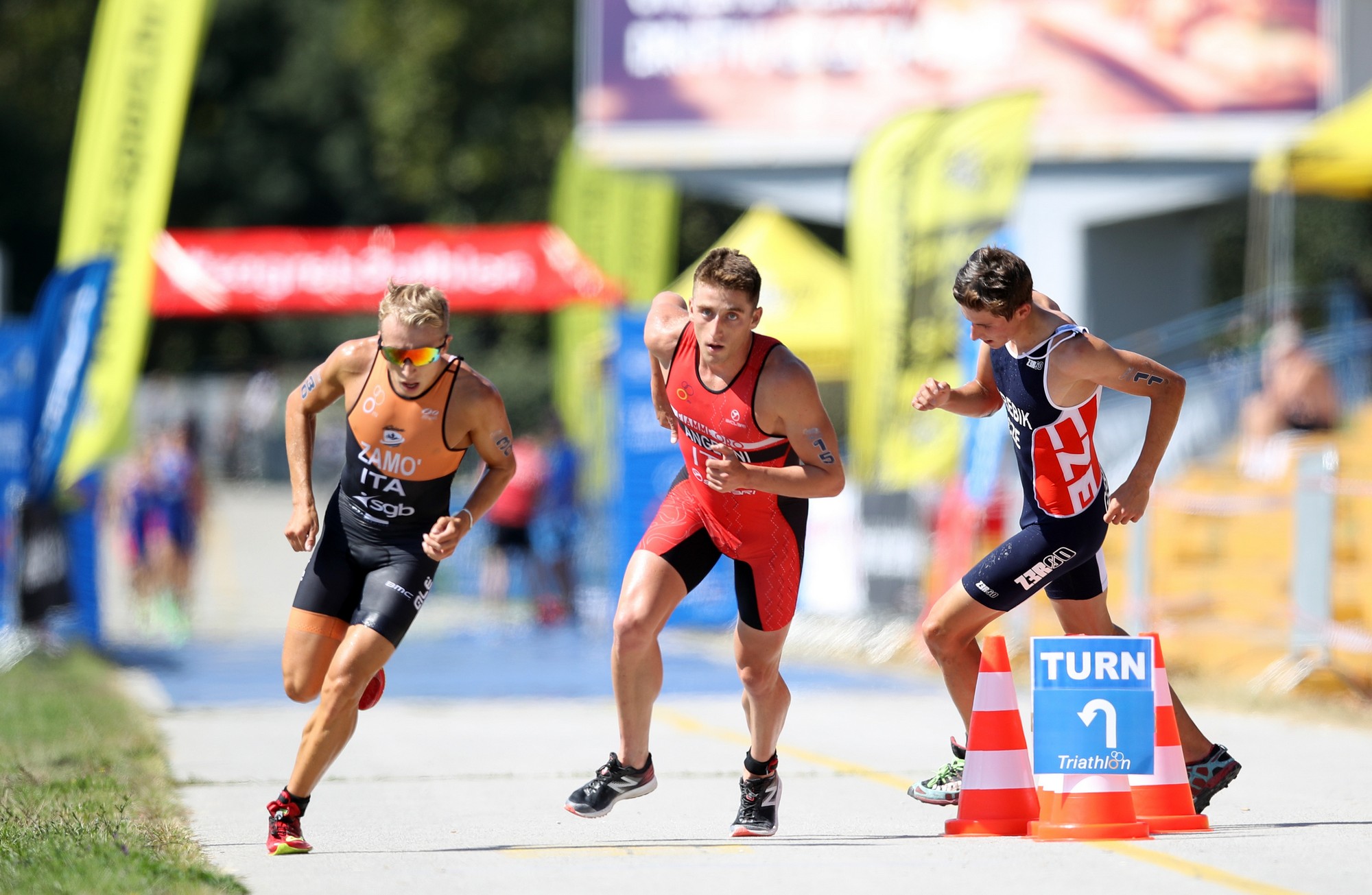 With the sharp turns, it was essential that you can power away.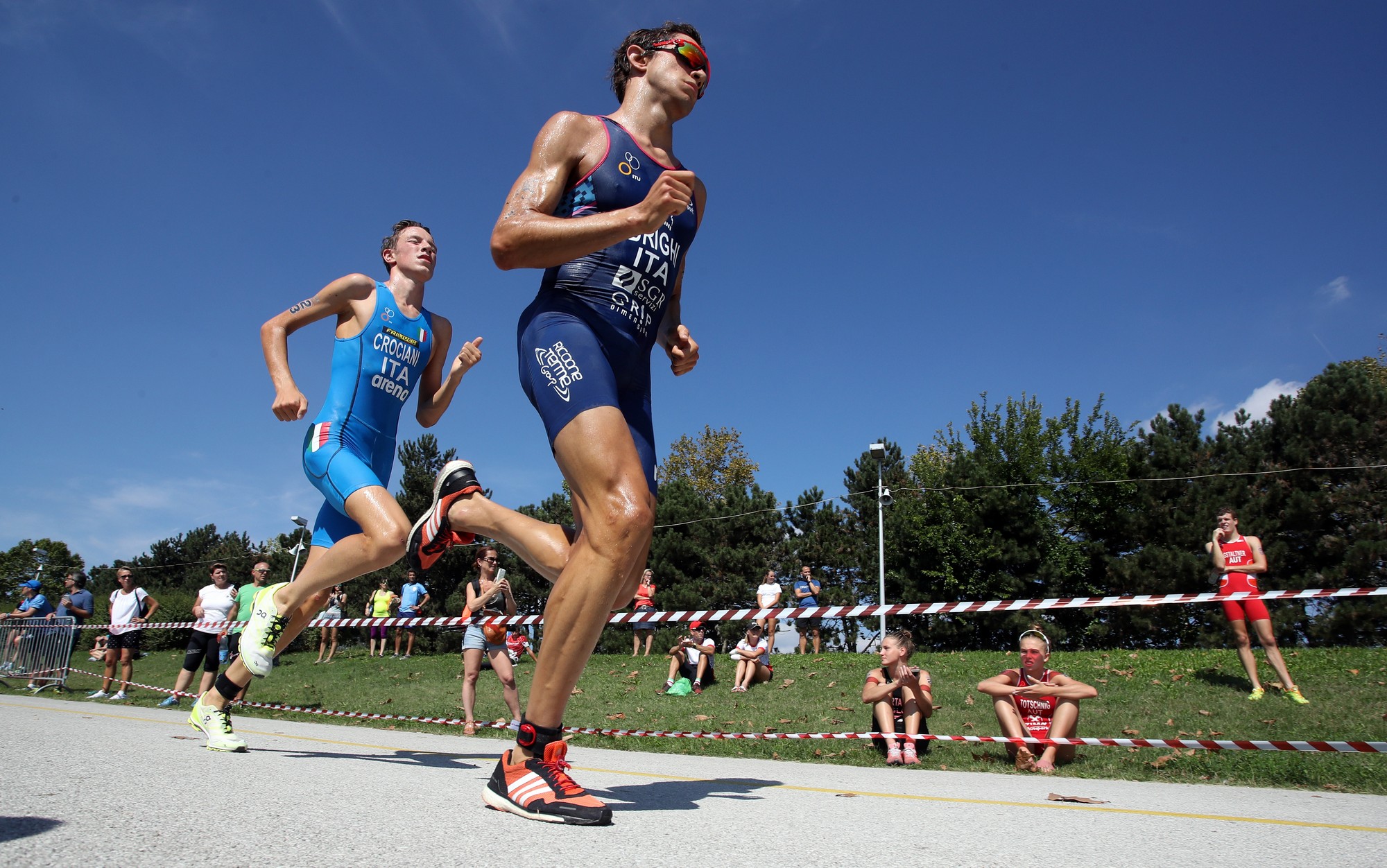 Italy was now looking strong and one by one, athletes were overtaken and pushed out the back by the powerful running but nobody was anywhere near as fast as Riccardo Brighi ITA. His 7th place here last year was with a 17:13 over the same final run course.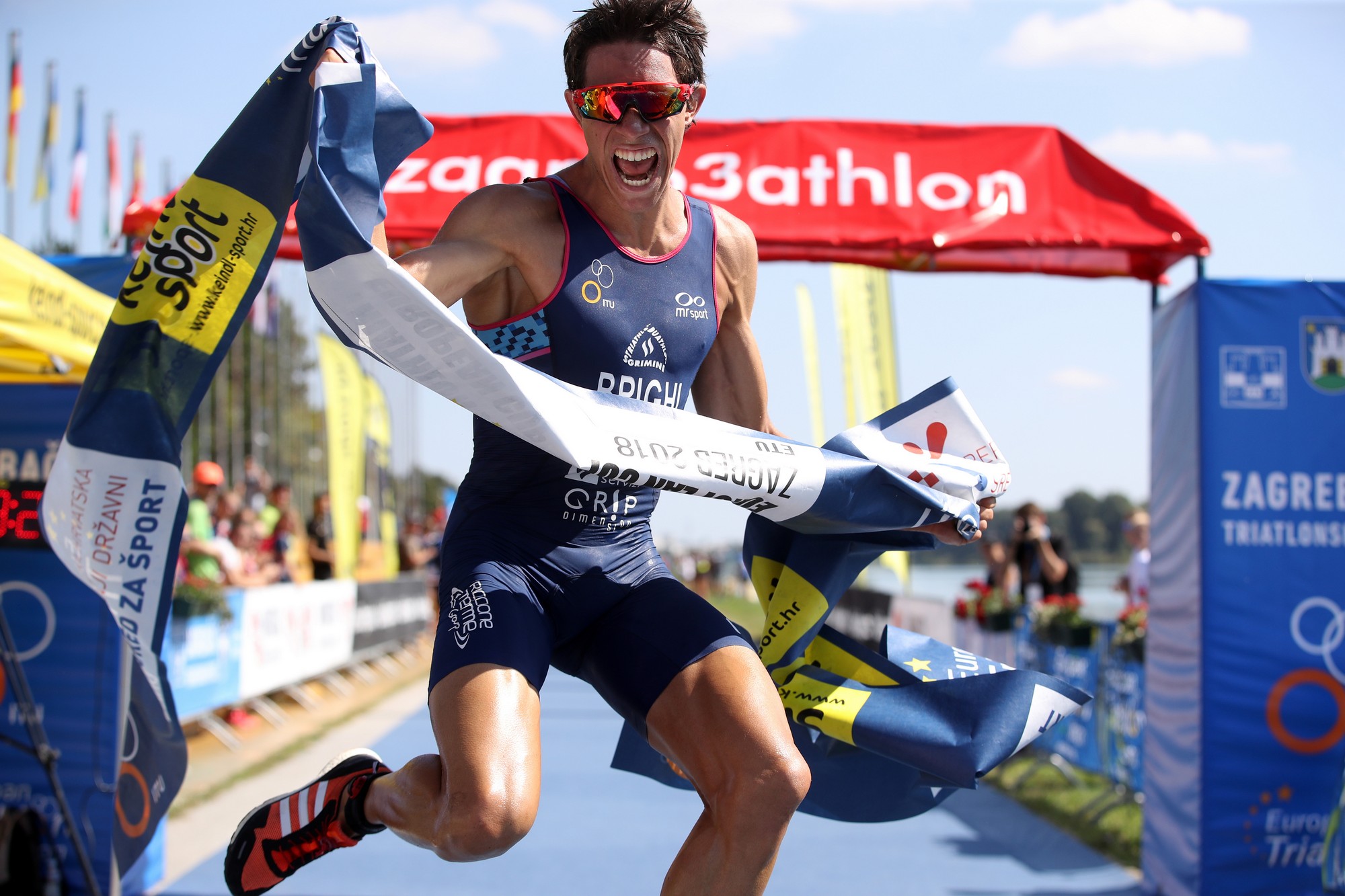 This year, he was flying and posted an amazing 15:39 to claim a comfortable victory.
He was joined by Crociani and Ingrilli, in silver and bronze-medal positions respectively.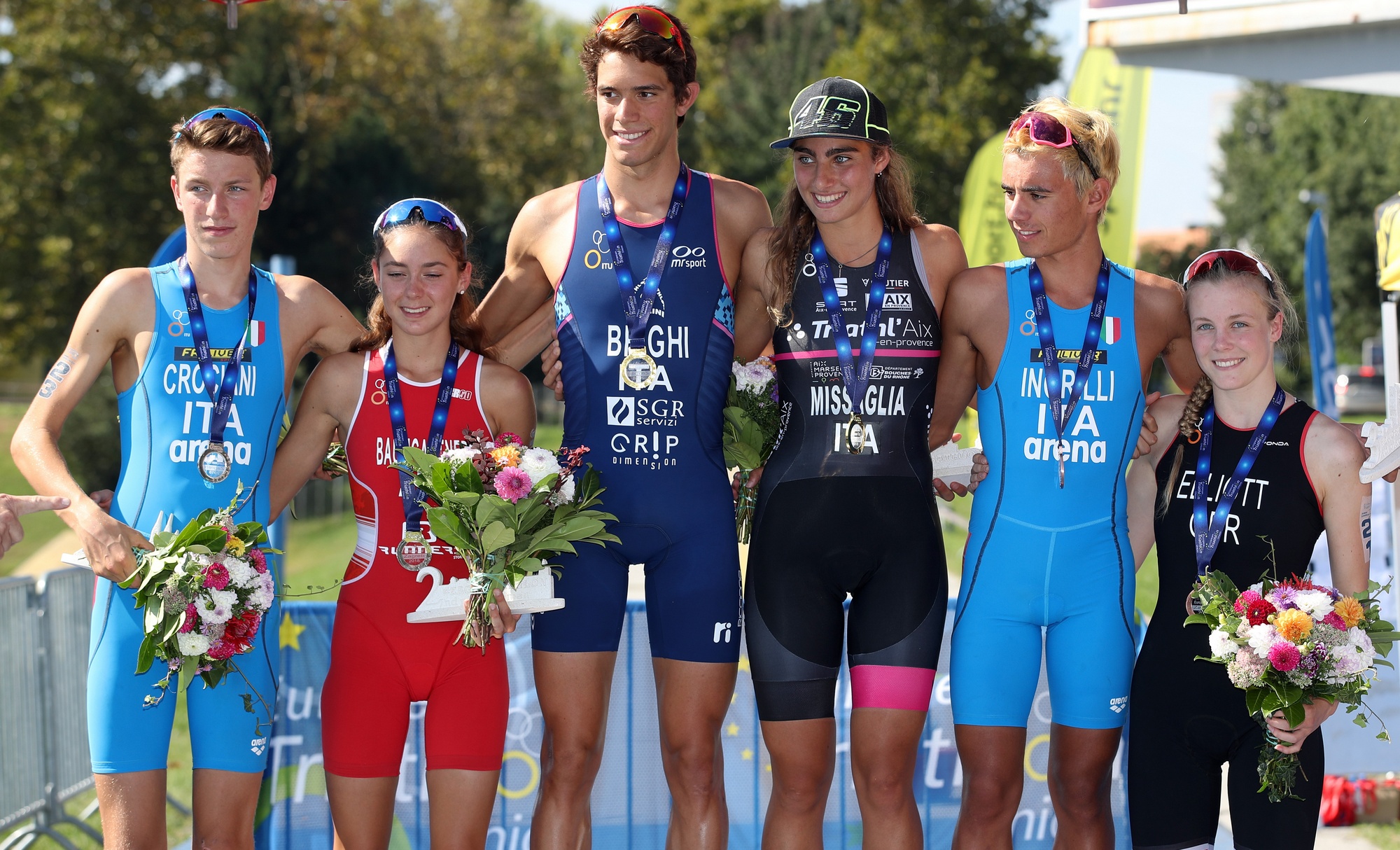 This result (with another two athletes in the top ten), combined with the earlier victory has surely given a massive boost to the Italian collection of points.
Once again, Zagreb delivered a thrilling and packed race. The location is pretty much perfect and the course, despite the long and narrow run section, is one for all to enjoy.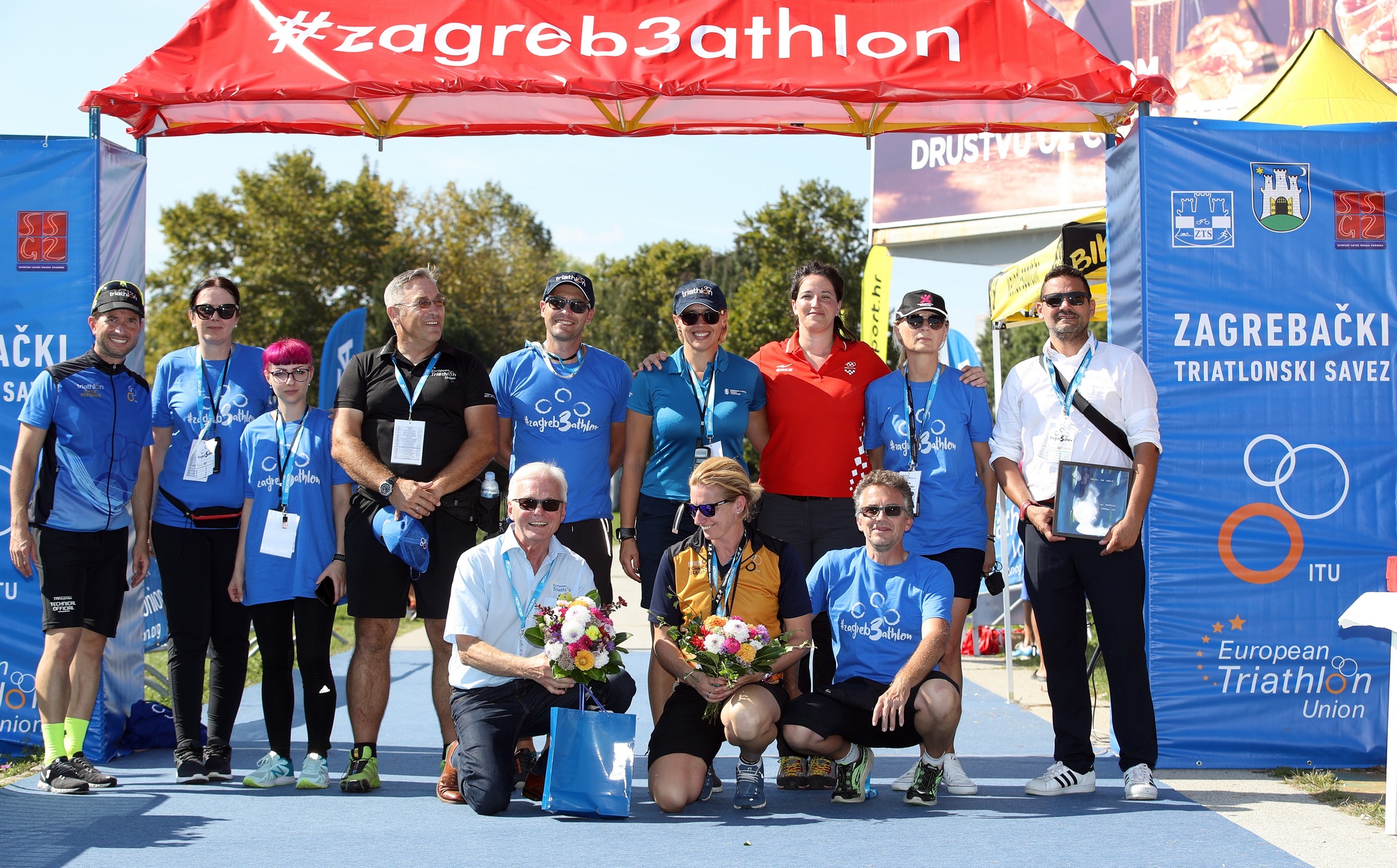 With an multi-national team of self-funded Technical Officials, a dedicated army of volunteers, all working together, the co-operation once again ensured a great event.
The LOC very kindly granted permission to use their images, which were provided from their professional photographer, Damir Senčar , the "best sport photographer in Croatia".
Looking forwards to 2019 already!
How does the ETU Junior Rankings Table look now?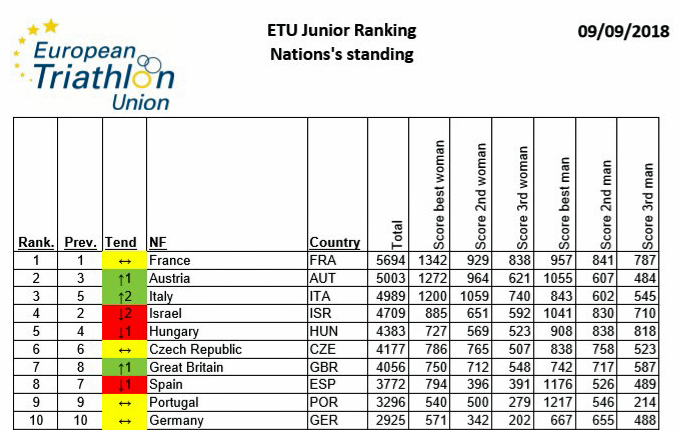 ---
Article gallery
Related Event: 2018 Zagreb ETU Triathlon Junior European Cup
Latest
Videos
---
Latest
Event Galleries