NEWS
Is time for the European Sprint and Mixed Relay Championships Kitzbühel!
By laura@europe.triathlon.org
|
16 Jun, 2021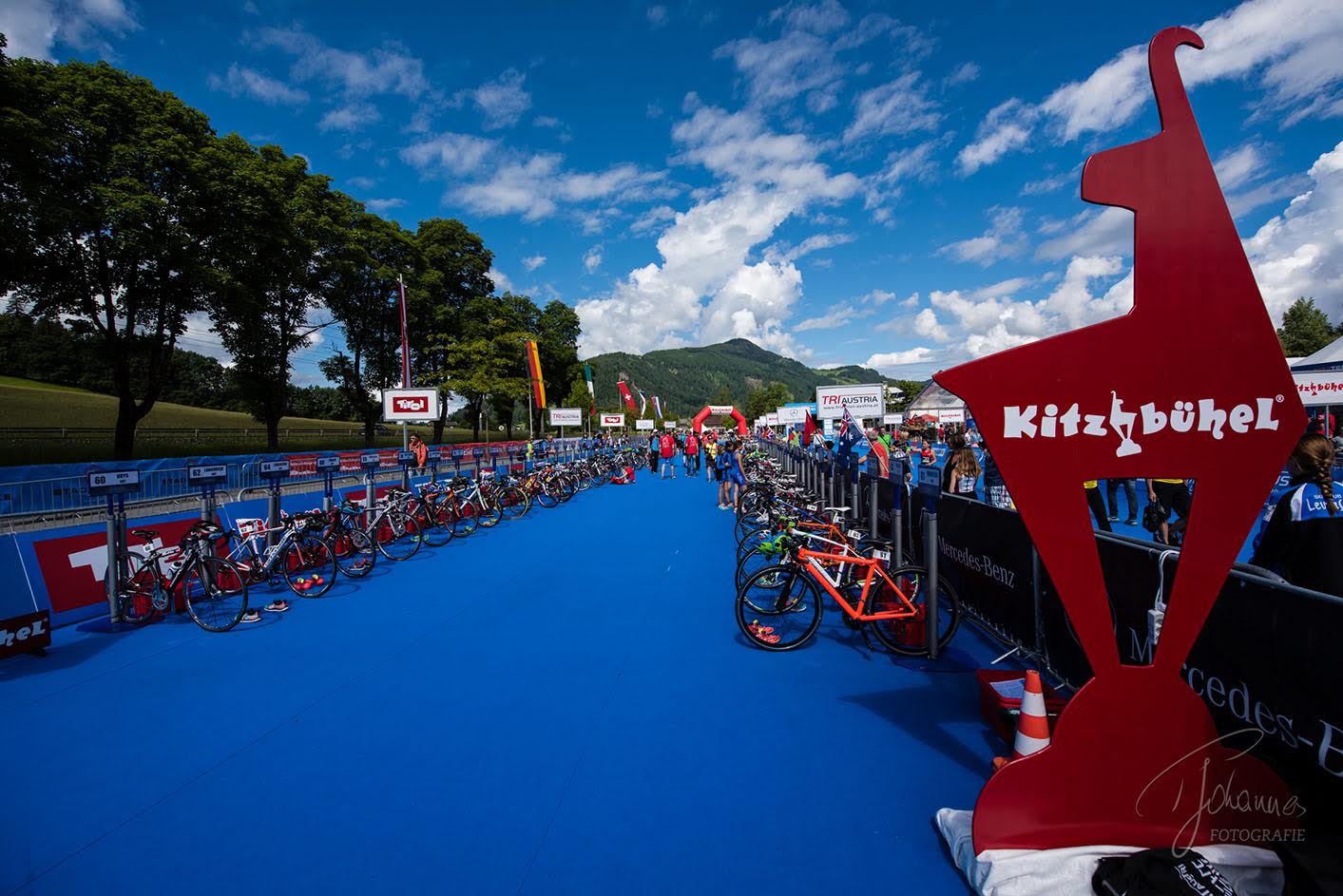 In the coming weekend is the European Sprint and Mixed Relay Championships in the beautiful setting of the Austrian Alps in Kitzbühel. The mountainous area is the perfect spot for this event and we are more than happy together with the organisers, who did an excellent work in the implementation of the race, to welcome all the participants coming.
A great field of athletes competing from all over Europe will perform at their best to get a spot on Saturday's Finals.
In the anniversary year "750 years of Kitzbühel's town elevation", the European Championships will be played over a Super Sprint Distance for the elite, U23 and juniors. it is a world debut over this short and very fast distance of 500 mt swimming, 13K bike and 3K running. This distance was already planned for the 2020 edition, but could not be done due to the pandemic.
Kitzbühel is a small town in Austria, but it is hugely known amongst triathletes all over the world for its fast and exciting high level events. The main focus of these past years was to transform the expertise of the Loc from world élite events to races for the younger generations. It is in fact important to offer them a world-class racing experience. The triathlon sport is open to new formats and constantly aiming to develop itself into a more spectator-friendly and thrilling experience, the Loc has decided to revolutionise the competition by providing a showcase in an Eliminator Format.
In this European Championship event, a strong mind, a tactical strength and determination are the main key. The competition will be held in a two-day format with short and strategic qualifying super-sprint semifinals, followed by an elimination final the next day.
The final will be held in multiple rounds of mini triathlons. Short pauses in-between each round. This requires the ability to gather mind and body strength quickly before starting over again. While going through these races one must use tactical skills, since eliminations of the last 10 athletes after each of the three rounds will continue throughout the final. With that being said, much action is guaranteed as the fight for positions will bring many surprises. The strength to persist in stamina and concentration in the Eliminator race, will ultimately crown the European Champion at the end of the day.
In the women élite race there are several big names as the vice Olympic Champion Nicola Spirig (SUI) in her palmares she has won so many competitions that it is practically impossible to list all of them. We can only say that it is a great pleasure to see her racing here. Not to say, Marlene Gomez-Islinger (GER), Julie Derron (SUI) respectively gold and silver at World Cup Arzachena. Laura Lindermann (GER) 9th place at the WTS Leeds, the French Audrey Merle 4th in World Cup Arzachena will have to face home athletes Tanja Stroschneider, Sara Vilaça and Julia Hauser for a spot in the Finals to reach a top position in the European Championships and gain a place in Sunday's mixed relay National Team.
In the mens élite Antonio Serrat Seoane (ESP) 4th place at WC Arzachena and 8th place at WTS Leeds is the one to be afraid of, together with his fellow team Roberto Sánchez Mantecon 6th in Arzachena with Tom Richard (FRA) 3rd at the Europe Cup Caorle and 5th at World Cup Lisbon and the Swiss team with Max Studer 2nd in Lisbon and Florin Salvisberg 9th in Arzachena and 11th at WTS Leeds. The other ones will have indeed to work hard if they want to get to the Finals with these big names around.
For some of the U23 women this is their first international event in a year. Carlotta Missaglia (ITA) 9th at WC Arzachena and 6th at EC Caorle together with Sophia Green (GBR) just back from a victory at EC Coimbra and 3rd at EC Dnipro, Lisa Tertsch (GER) 8th at WC Arzachena, Lena Meissner (GER) winner of EC Caorle and Emma Lombardi (FRA) 6th at WC Arzachena and 3rd at EC Caorle and Lea Coninx 2nd at EC Caorle and 4th at EC Melilla will surely make a great show for a place in the Finals on Saturday and get a step in the European Championship prestigious podium.
In the mens U23 Gregory Antipov (RUS) a victory at the AC Sharm El Sheik, Tim Hellwig (GER) 11th at WC Arzachena will face the strong Portuguese Ricardo Batista 2nd at EC Coimbra and 12th at WC Lisbon, Sergio Baxter Cabrera (ESP) 6th Coimbra and 5th atvEC Caorle and Vetle Bergsvik Thorn (NOR) winner of EC Olsztyn are the ones who already had some good races during this particular period but everything is possible with such short and fast courses!
In the men's junior so many of them have not raced since almost one year and this is a debut for them and we expect great battle among them. Not the same instead for the junior women in which Barbara De Koning (NED) together with Myral Greco (ITA), Anastasiia Terentieva (UKR), Daryia Firsova (RUS), Margaret's Vrablova (SVK), Mara Krombach (LUX) are the most experienced athletes of the this beginning of the season. We will see what is going to happen!
Latest
Videos
---
Latest
Event Galleries