NEWS
Great travel deal for athletes racing Melilla
By Paul Groves
|
19 Sep, 2017
Melilla, ETU Cup Final with €65.000 prize-money is nearly here.
With just a few days to go now before we head to Melilla and the ETU Cup final, where the athletes who have raced the ETU Cup Series have a chance to win some of the biggest cash prizes of the year, we have some important updates for you.
Firstly – this form is the one that you need to download in order to claim your prize-money.
Secondly, keep watching the Rakings lists. We have a race this weekend in Funchal where the positions could well change once again.
Looking at the start lists for this weekend's Funchal race, the Current Women's Rankings are not likely to change much. This means that it all hangs on the Melilla race. With Russia's Anastasia Abrosimova comfortably ahead on the table, she could be the one who benefits most but she will have a battle with Vendula Frintová CZE. For the Spanish, Ines Santiago is also well-placed.
The Men's leader board shows our double European Champion, the maker of history from Portugal, João Pereira way out in front. He is on the start list and can expect a big paycheque. For Spain, Uxío Abuín Ares, in second place, really does have the incentive to go for the double points. Rostislav Pevtsov, for Azerbaijan is ranked third and on the start list too. It is going to be a thrilling end to the season with these top-ranked athletes.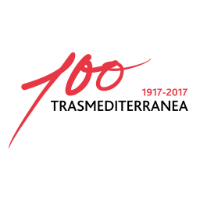 Getting to this quite unique location is relatively easy and the Spanish Federation has brokered a special deal with Transmediterranea, the Ferry Company that runs between Málaga or Almería and Melilla. Click the image above to see the website.
Then have a look at the offer that is being offered. A great deal for athletes!
Option 1: 70 € - 1 person - Return trip - Bed in a 4 persons room - 1 meal x trip
Option 1: 220 € - 1 person - Return trip - Bed in a 4 persons room - 1 meal x trip - 1 car included
For bookings, contact Armando Rodríguez.
So, with the clock ticking and with the rains of Rotterdam fading from our memories, we can look forwards to the warmth of end of season Mediterranean sunshine.
See you there!
Related Event: 2017 Melilla ETU Triathlon European Cup Final
Latest
Videos
---
Latest
Event Galleries