NEWS
Golden couple take the honours in Holten
By Paul Groves
|
02 Jul, 2017
Elite race mirrors medal success of Northern and Southern Hemispheres.
On this occasion it was the Men who raced first and with the "Honorary Dutchman", long-time partner of local favourite Rachel Klamer racing, the focus and indeed the pressure was upon Richard Murray. Topping the rankings and surely the man to beat, he had to work hard after losing time on the swim.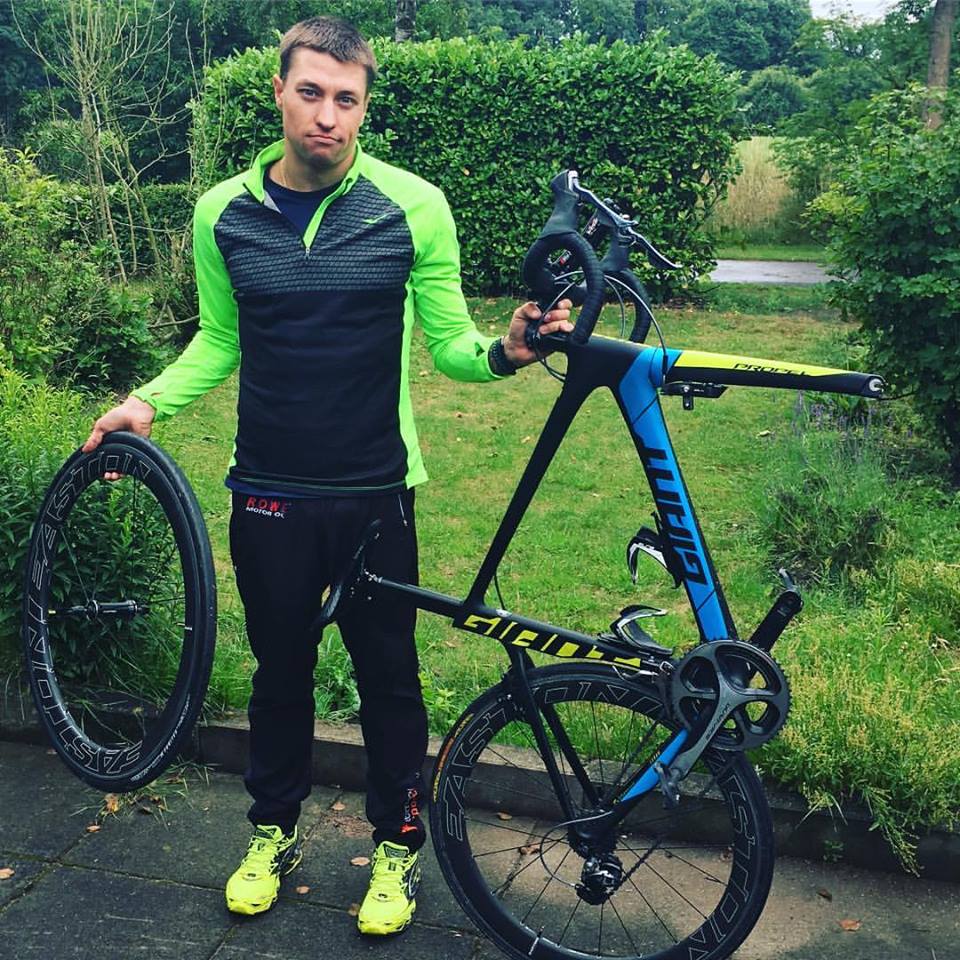 Out onto the bike and it was soon game over for Russia's Andrey Bryukhankov but the pack was moving fast and coming into T2 it was clear that the powerful running of Murray would be the final test.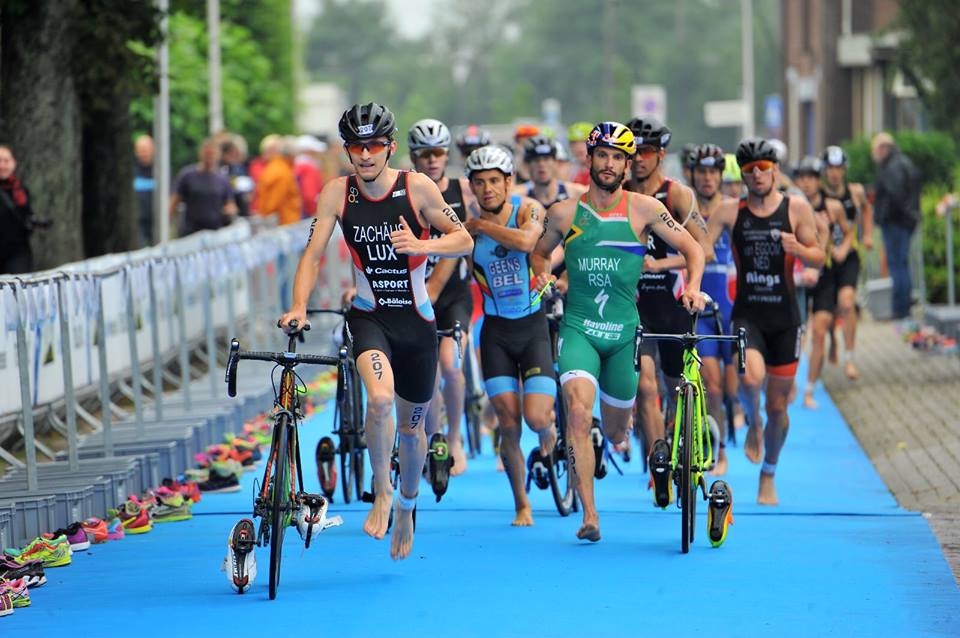 Britain's Ben Dijkstra was well-placed and would be the main challenger to Murray, or so we thought. USA's Matt McElroy ran supremely in Cagliari after the toughest of bike courses and came so very close to catching Dijkstra.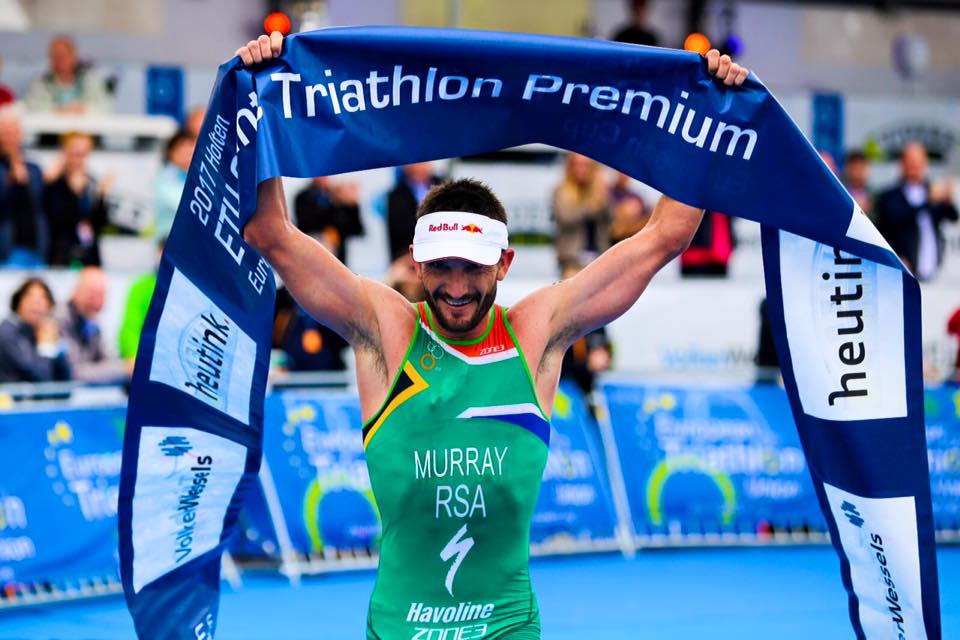 It was indeed Murray who took gold with Dijkstra coming second. Had the course been a few metres longer then the American threat to Britain's silver might have succeeded. Bronze and a great race for McElroy. For Murray, "Much better than my 2010 experience. Loved to race in my '2nd home'."
So, how did they meet and how did this all start? Well, it was all down to a moment, a really romantic one, as described by Klamer, when they were in doping control at a race. Check this article and the video for the story.
With everyone now watching the women's race, it was Rachel Klamer who led the swim. Her major threat was to be from Russia and Anastasia Abrosimova was just behind her.
The pressure was on Klamer not only for the race but also because, racing on home soil, she is pretty much the iconic triathlete for the Netherlands and has been the inspiration for so many to take up the sport. With the World Championships and Grand Final taking place this September in Rotterdam, she has to perform well.
The bike could not be pushed hard due to the roads being so wet and so it was that Klamer relied upon her final pace to outrun the Russian threat.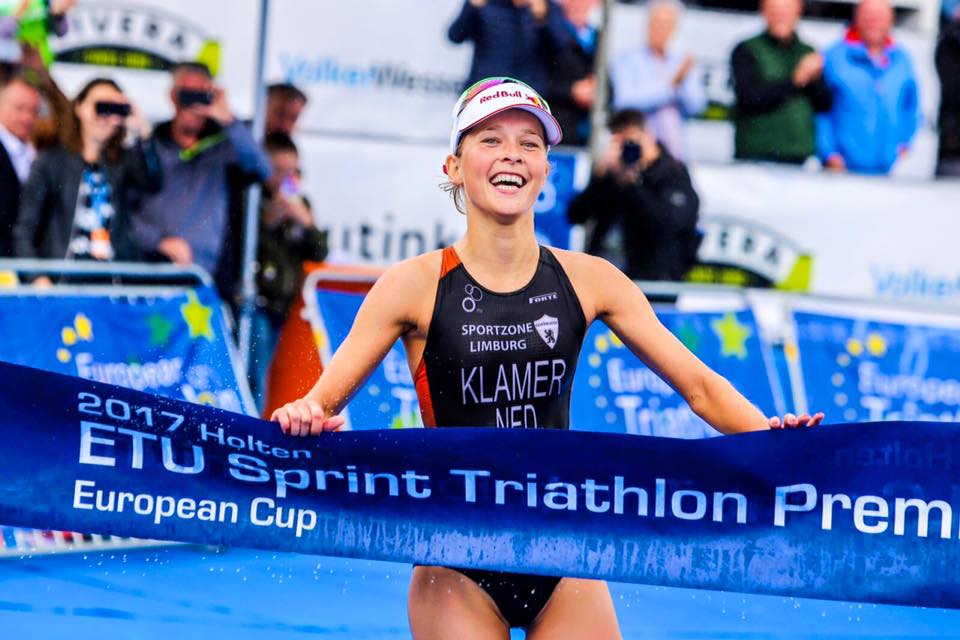 Abrosimova stayed strong but the younger Ekaterina Matiukh who had ridden so well, dropped off the pace. Australia's Tamsyn Moana-Veale found extra pace in the final stages and pushed hard to grab a podium place behind Abrosimova.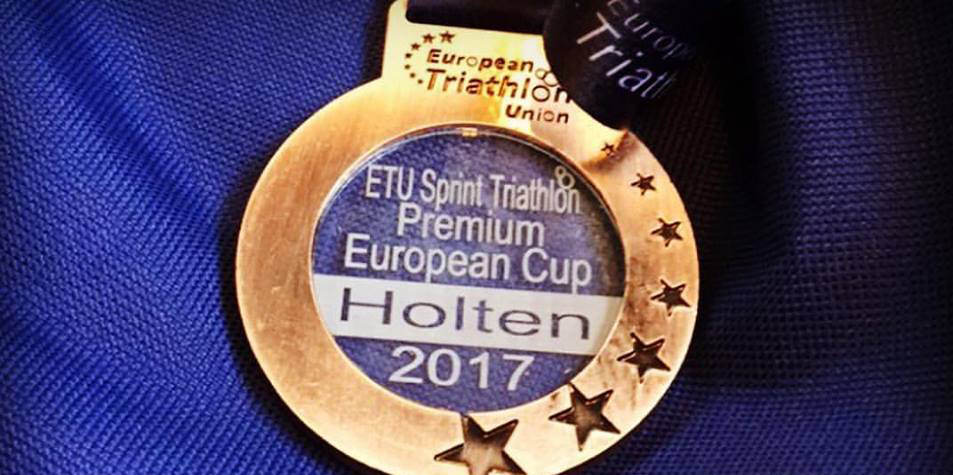 The Juniors and Elite have finished racing in Holten but the party continues …
Related Event: 2017 Holten ETU Sprint Triathlon Premium European Cup
Latest
Videos
---
Latest
Event Galleries