NEWS
Europe's Next Generation
By Paul Groves
|
18 May, 2020
ETU invests heavily in the promotion, training and development of its youth and junior athletes. With regular training and development camps and with the ETU Youth European Championships, we have an established pathway for younger athletes to show their potential and begin their journey through the ranks to become, perhaps, the world's best.
ETU held its first combined youth and junior event in 1994 at the Kaposvár ETU Youth and Junior Triathlon European Championships.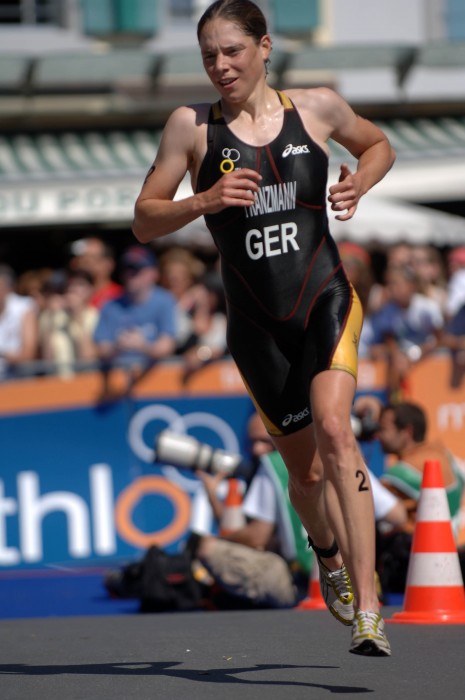 The Youth women's event was won by Germany's Joelle Franzmann, who went on to win the Junior title at the 1997 Vuokatti ETU Triathlon European Championships and raced at the 200 Olympics in Sydney. She ended her international racing career in 2008 with a victory at the 2008 Otepää CISM World Military Triathlon Championship having collected 5 wins and 18 podium appearances in her 58 races.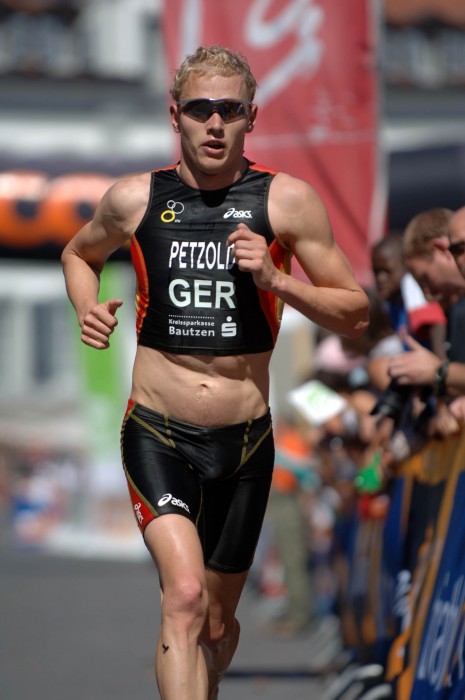 The men's race was won by GBR's David Williams. He faded from the scene but further down the rankings were some names that you might be familiar with: Maik Petzold, Daniel Unger, Tim Don and Stuart Hayes. Amongst them, they have made triathlon history and are still around today giving back to the sport.
ETU hosts the only such event on the international calendar and it is essential, in these quite unprecedented times, that we provide those younger athletes with the hope that some normality will return.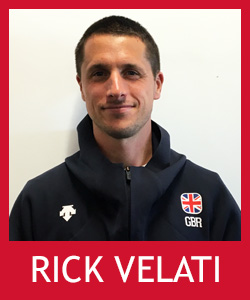 The driving force behind this initiative is a small team of coaches, led by GB's Rick Velati, England Talent Head Coach. (Contact - rickvelati@britishtriathlon.org)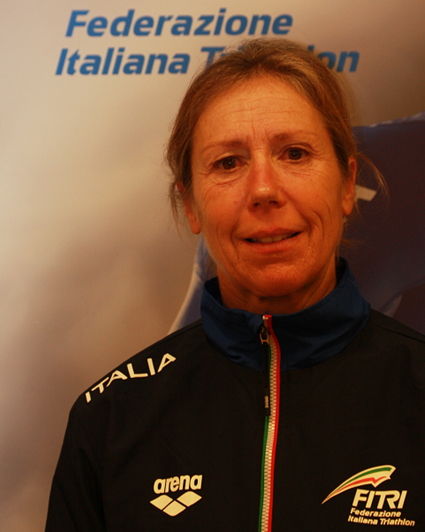 He is working with Alessandro Bottoni, the Youth & Junior Technical Director of FITRI, Federazione Italiana Triathlon (Contact - alessandrobottoni@fitri.it) and Genevieve Church, Youth & Junior Assistant coach for FITRI (Contact - gmcchurch@hotmail.it)
It was Alessandro who formulated the questionnaire.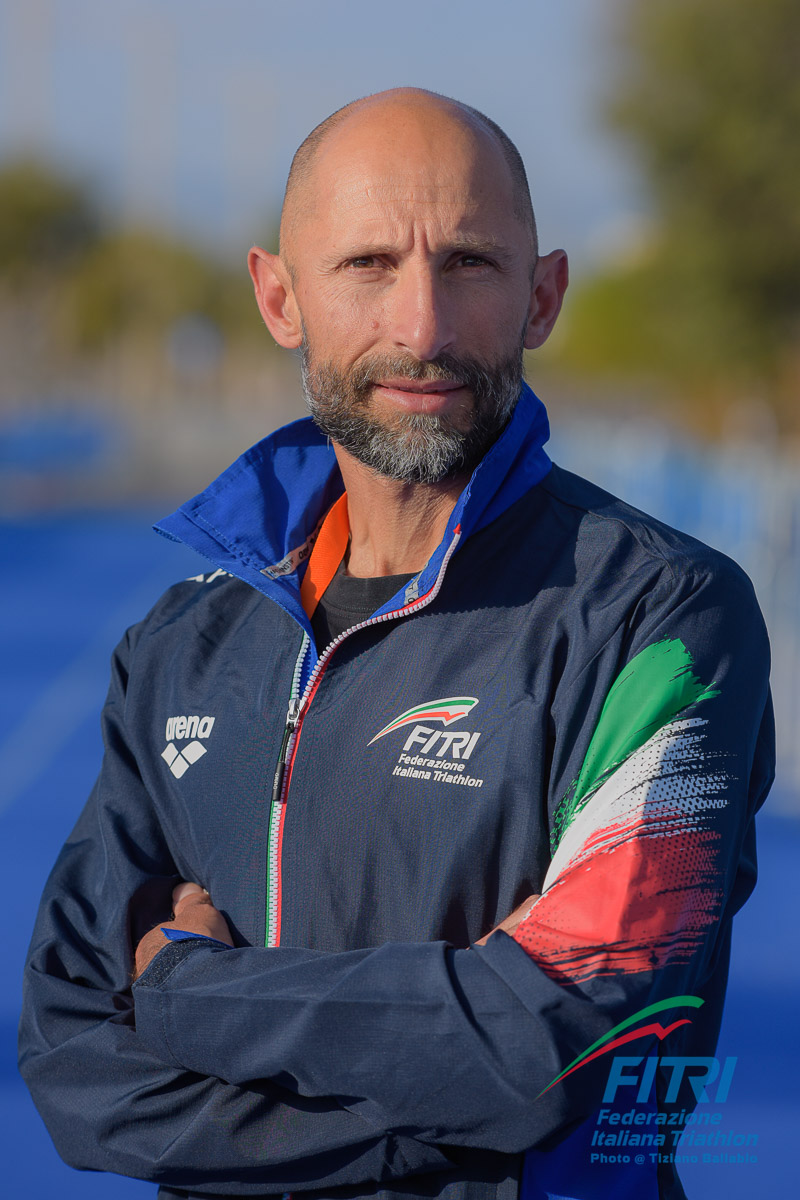 ETU:
Alessandro, how did this all start?
Alessandro:
The reason that brought about creating a questionnaire came from a strong desire to do something for our young. Conscious of the difficulties they are facing in this particular period and their needs not only as athletes but also as young people. Of course, in any country took place actions to help young athletes during this particular period, mostly of the time by means of their involvement in online activities as opportunities for athletes to meet and share stories, but we thought about doing something as a European community.
ETU:
What are the main difficulties in this current period?
Alessandro:
More than anything, initially young people were disoriented and confused, the world that surrounded them had changed and they were not used to seeing their parents and those who held a position of reference to them, face the unknown. For many the main difficulties were restrictions to freedom and the loss of personal relationships: with their teachers, their coaches, their friends and their school and sport companions. In addition, for young people any educational and development activities without relationship with coaches/teacher or other athletes/students can result in interventions of low effectiveness. The restrictions in physical activities could also lead to problems in a correct development and growth pattern for the young. Certainly, younger children have suffered for the loss of their main figures in sport, their coach and their teammates. Those children who are too young to be independent, have had to rely on their parents to bridge this gap. Parents that have not be able to, or who could not manage to do this, may give rise to the risk of children to leaving sport. Other difficulties are more specifically based on technical activities, such as different training regimes during the period of total lockdown, higher intensity on home bike and gym sessions, risk of injury caused by training overload or unusual workouts or lack of adequate fitness condition when normal activities are allowed to start again.
ETU:
It all sounds pretty bleak but surely there has to be some light at the end of the tunnel. There must be new and different opportunities. What are the opportunities?
Alessandro:
Certainly, for those athletes that are more developed such as Youth and Juniors, this period represents a precious opportunity to develop ownership on their training process, manage more autonomy, improve their capacity to organize and to review their process, recognise and focus personal goals. Many of them, above all with the help of online sessions with their coaches, have been able to improve more than before on how they deal with important factors in the process such as nutrition, injury prevention, practical solutions to better stress management and recovery.
This period has also given coaches other opportunities. Many have experimented and explored new and effective strategy to keep the athletes engaged in all activities. Coaches has been exposed to the needs including parents in the process, working as a team around the athlete's daily needs, which is a fundamental aspect in the process of development.
ETU:
So, what do young people need now?
Alessandro:
First of all, they need to feel included by their coach and fellow teammates in a common activity where they can express themselves and build relationships. Which is, in fact, the main reason why they take part in sport. This perception of being part of a group is vital and is one of the reasons why so many online groups sessions have been created in order to responds to this need. Obviously, it is also crucial the possibility to create middle term and above all, short term goals. Middle term goals are related to the confidence that sooner or later, hopefully at the end of the summer, we will return to racing and so it is essential that there is a race calendar. Short term because of the importance in knowing that soon training activities will return to normal and that they will be able to enjoy groups sessions once again, albeit with some behavioural adaptations.
ETU:
The questionnaire has been sent out to National Federations. Have you had any responses so far?
Alessandro:
Yes, it has been interesting to see the various answers. So far, we have heard from Switzerland, Ireland, Belgium and the Netherlands. We are hoping that every federation will engage, because every federation is facing the same, or similar problems as we speak. The physical and psychological problems are not unique to one federation and, together as one big ETU family, we can gain awareness of how each country is approaching this problem.
The questionnaire, distributed to each national federation and inviting them to share their ideas and experiences, will give us the best possible data for the Youth and Junior coaches to work with and we are expecting some wonderfully innovative ideas to come from this group of athletes.
So far, ETU has seen some really inspiring ideas, photos and videos that have been shared on Social Media and we are looking forwards to sharing these with you all.
ETU will deliver a series of updates, on a weekly basis that puts the spotlight on our Youth and Junior athletes in Europe, showing how different National Federations are organised in this period of "lockdown" and "semi-lockdown" and to share best practises.
We start with the responses to the questionnaires from three National Federations.
What is the current situation in your country regarding Youth and Junior athletes?

How are schools organized and what are the forecasts towards the returning to a normal activity?

What type of physical activity is possible at the moment?

For how many days has sporting activities been limited already and when do you foresee the return to a full training possibility?

How are coaches of Youth and Junior athletes working so that they keep their athletes engaged and involved, and what type of training are they doing?

Switzerland

Swimming pools and sports facilities are currently closed. Each athlete has to train alone or in groups of maximum 5 with 2m distance between each person (according to the rules of the Federal Council).



The federation recommends indoor training for cycling. Some athletes swim in small pools with a rubber band to stay in place. Our recommendation is not to make a big volume and to limit the number of training sessions to 2-3 per week.



The doctors of the federation recommend to limit high intensity training in order not to weaken the immune system.



We are working on defining short and medium term objectives to motivate young people to continue to do something and we insist on the fact that they have the opportunity to work on certain weak points such as mobility. Online sessions are offered to do this.

Schools are still closed.

Teachers are required to teach the subject either through online courses or as homework.

We are currently in the first phase of returning to normal.

On May 11th the compulsory schools will open again and on June 6th the secondary and professional schools should open again.

We're allowed to go out for sports.

We recommend going out alone so as not to risk contaminating other people.

Athletes can do all the individual activities they want but the federation recommends not to take any risks, not to go to the lake (if it is the case with the supervision of a person), nor to go outside by bicycle (home trainer is recommended).

Switzerland has been in partial containment since 16 March. Since this date the pools have been closed and athletes can no longer swim (except in own backyard pools).

The government announced on the 29th of April that the sport can start again from the 11th of May under strict conditions that each federation has to written in a written concept. Swiss Triathlon is waiting on Swiss Olympic to validate the concept so we can send it to the clubs.

Then every clubs are in charge of organizing the return to sport according to those guidelines. Elite sport will have another concept which allows athletes to train in a different environment.

The federation is currently working on this topic. Swimming is the most challenging part. Each pool manager will decide whether or not to open their facilities. At the moment we do not yet know when we will be able to start swimming again, despite the opening of the sports facilities on May 11th, announced by the government.

The return to normal is difficult to envisage at the moment. At the earliest on June 6th the restrictions will be lifted but this will depend on the evolution of the cases of contamination with the virus. The government will give us further information at the end of the current month.

All competitions or events with more than 1000 people have been forbidden until the end of August. For events with less than 1000 people, the government will make an announcement at the end of the month to see whether or not they will be allowed, and if so, under what conditions.

Situations vary widely.

Some juniors are motivated because they have more time to work on items that they do not normally have time to work on because of time restrictions due to school.

Other athletes do other activities such as hiking, mountain biking and other athletes do training blocks of 2-3 weeks and then do a week where they do what they want, by feeling.

The Junior National Coach gives 4x a week online trainings (2x core, 2x mobility) so that the athletes can have a fixed schedule and can participate in a group event.

Netherlands

At this time, we are in a transition period.

From today (1 May) youth under 12 years are allowed to train at the club with other children. The juniors (age 13 until 19 years) are also allowed to train at the club.

The juniors have to respect different rules likes the 1,5-meter distance. Indoor swimming is not allowed for all.

Schools are also starting after our holiday.

Monday the schools are open for the under 13 years old.

The schools have to respect the 1,5 rules.

The older junior can't go to school, they follow lessons digital.

If athletes train solo (all ages), then can go outdoor and do running, bike sessions etc.

Swimming in pools is not allowed. Everybody has to follow the guidelines: 1,5 metre etc.

Training in groups is forbidden. Now at this moment see question number 1, we are in a transition so it's for the younger athletes allowed to train in a group.

Clubs need permission from the government to organize these group training sessions for youngsters.

Now at this moment, 6 weeks sporting activities are limited.

Return to a full training possibility is now are for our Olympic athletes.

They have to respect different rules 1,5 metre, wearing gloves when enter the swimming pool, no use of dressing room, no use of showers etc.

Training is very small groups.

We are trying to keep in touch with our athletes by sessions on internet (Microsoft Teams or Zoom), telephone, WhatsApp and trainingpeaks.

The athletes doing most of the time endurance training.

We are trying to set some challenging goals like a big bike session, to take a photo from different kind of things when they are on the road, or doing a solo time trial bike and run with a ranking with the other athletes.

Ireland

There are some differences between Northern Ireland and The Republic of Ireland.

All are requested to stay at home except for essential travel, food, medical etc.

All are required to only take exercise outside of home once per day.

In the Republic there is currently a limit of 5K radius imposed around home for any exercise.

All indoor training facilities including National Training Centres are closed.

All schools are closed. There is a variation in the way they are operating with some assigned work and some online classes.

There are athletes who are able to plan their time themselves while others have a timetable of classes.

National exams have been cancelled for 2020 with assigned grades due to be awarded.

Current plans are for schools to reopen in September.

Outdoor activity within travel restrictions is possible and we have been lucky to have exceptionally good weather so far.

All pools are closed and current advice is not to swim in open water, this is to reduce risk of demands on health services.

There are no indoor facilities open. Some of the athletes have had small outdoor swimming pools purchased for them.

In general athletes are able to train quite well apart from swim.

Triathlon has been suspended since the 13th March.

Government planning for a phased easing of restrictions includes the following key points.

At all timeline points Social Distancing rules will remain in place.

May 18th: Up to 4 people may exercise together.)
June 8th: Group exercise including team allowed.
June 29th: Indoor activity allowed.
July 20th: Swimming pools to reopen where adequate cleaning is possible. Competition possible with limits on numbers.
August 10th: Close contact sport may resume. Gyms may reopen where guidelines on cleaning may be maintained.

From this we can see that for majority of athletes full training will only be possible from July 20th and then only if swimming pools are able to operate successfully in light of social distancing and cleaning protocols. We have yet to see how this will work in practice.

For our swimming club and triathlon club sessions we anticipate that restrictions on numbers will apply and sessions will need to be tailored to avoid grouping of athletes at ends of pool.

Triathlon Ireland has a number of initiatives in place to ensure the community remains engaged.

Youth and Junior athletes are in contact with the relevant coaching groups through email, Zoom conference calls and direct contact with coaches.

All have access to home trainers and outdoor running so have been able to maintain an extensive training regime.

Additionally, they are engaged in fun challenges and we have had our Junior athletes produce social media content for Triathlon Ireland online channels.

Triathlon Ireland has also set up a Zwift Time Trial league.

Many are taking part in the Cycling Ireland Zwift league as well.
How are the Youth and Junior athletes reacting to all these various changes and what are the major difficulties that they are having to face?
What future impact do you foresee there be in the preparation and development of Youth and Junior athletes during this period of limited activities?
What policies are the Government adopting towards sustaining sport?
What strategies will the national federation put into action to support Youth and Junior athletes, and coaches / coaching programs of Youth and Juniors?
What initiatives [this does not need to be competitions] could the ETU offer which would support and aid the general movement of triathlon for Youth and Junior athletes?

Switzerland

Currently the athletes are handling the situation well.

Some were very frustrated at the beginning but now they have accepted and are working daily on the things they can control.

Mental preparation is done during the mobility yoga sessions.

However, there are a few athletes for whom it is difficult to stay focused every day because the cancellation of competitions (recently Edmonton) is quite a blow to morale. They love to compete and not knowing if there will be a season is starting to take its toll.

We are planning to do webinars to work on different topics that will help the athletes in their development (sleep, recovery, nutrition, mindset, etc.)

We believe that if the situation continues and there is no competition, the mental state of the athletes will be affected.

We are in the process of discussing internally to define a common approach to training if the current situation persists.

In general, we are thinking of proposing to coaches and athletes to focus on one theme each week and to vary the activities as much as possible to stay fit but not only focus on performance.

It will mainly be a question of keeping the mental balance by diversifying the activities and leaving personal freedom for each athlete.

A session planned but not carried out if the mind is not there will be rewarded rather than blamed.

The government does not actively support competitive sport and no differentiation is made between popular and performance sport.

This situation makes it difficult for sports such as swimming to return to training.

Lately the government announced that the elite sport could start training with less restrictions but the guideline are still very unclear.

It's a work in progress.

We have not yet defined the best strategy to address it.

Organization of Webinars on topics related to personal development, development as an athlete, needs and demands of performance sport. Possibly Q&A with top athletes.

On the competition side possibly propose online events (Zwift or other).

Humanitarian actions supported by institutions with a certain amount of money paid per km done or activities carried out during a defined period.

This money could be used partly for charity and partly as a fund for the development of triathlon in developing countries.

Netherlands

They are doing well; the most are missing the races and missing the other athletes, they train with.

They most difficult is to keep calm and to keep motivated.

That's depending of the period until the first races.

I think the first races will be in our own country, the next step will be racing in Europe and the last step racing all over the world.

At this time, we have the possibility to train on the bike and we can run.

And when the water is warm enough, we can go swimming in the lakes. So, we can prepare on the first races.

If the period until the first race is too long, the problem of staying motived can be a problem.

At this moment they allowed the younger people to do sports in groups in the organized clubs (but strictly limited with the rules of 1,5-metre distance etc.)

And as an individual you are allowed to go outside.

We (the national federation) are advising the clubs how to start with training with the rules.

We are facilitating the clubs to share good ideas and helping each other.

Maybe more attention and information for the younger athletes.

An interview with a younger athlete instead of elite athlete?

Conference call for the youngsters with specific information for them?

Like how to stay motivated are samples of other athletes how they train?

Ireland

We have been inspired by the positivity of the athletes.

They are actively engaging with us and each other. They are missing the camaraderie, particularly their swim club friends who they would normally see most mornings of the week.

There are some who are concerned about their swimming being impacted and this is where we need to reassure them with examples of athletes returning from injury or re-joining the sport following a long period out for study or other pursuits.

For those living in cities outdoor cycling is not good and for those living in rural countryside areas the restrictions on exercise area seem to impact most as they are not likely to be in contact with other people out cycling or running which is very frustrating.

This will impact athletes in different ways based on current status within the sport.

Where an athlete has experience in the sport and a history of competition, I believe they will not be adversely impacted long term.

For a swimmer/runner with limited exposure to cycling they are missing the learning experience in a group environment.

For a runner with limited swim experience we want them to gain as much time swimming as possible while they are young.

If the situation continued for an extended period into next year then we may see some potential transfer athletes stay in the current single sport or possibly be lost to sport.

In the short-term Ireland has very limited draft legal racing and we use group training environments to simulate the demands, so this is severely restricted and may be until the winter.

Prior to the suspension of activities, the Government had produced a National Strategic Plan for Sport which specifically detailed swimming, cycling and running as priority activities.

Triathlon Ireland is in the early stages of developing its 8-year Strategic Plan which will align to Government policy.

The Government are keen to get sport and competition running as soon as feasible as it is seen as impacting on national mood and mental health in addition to physical wellbeing.

Currently Sport Ireland is working with NGBs to formulate plans for government.

Triathlon Ireland has initiated online training specifically aimed at junior athletes and has plans in places for coaches to take online courses.

We are formulating a return to competition policy. We may have to look at formats for events which are outside the traditional in order to get racing up and running initially.

We are planning online education sessions with athlete groups which normally would be done at group training days, including S&C and nutrition for example.

Club development webinars are also planned which will have a longer-term impact on Youth and Junior Development.

The events which were due to have relays attached are a great idea particularly for those countries where flying is needed to get to events.

Providing a second opportunity to compete at little extra cost is very good.

Over the years a number of Irish athletes have competed in British Superseries events and last year we sent a team to the Belgian Championships which was a great success.

We see a demand for competition which is perhaps a level below ETU Junior Cup where athletes can build their experience. We do not have many draft legal opportunities and there are other federations in a similar situation where they would like their athletes to get some more exposure to other athletes.

I would be particularly interested in seeing a calendar of events from our ETU colleagues with a listing of national events which they might like to see extra athlete numbers and add some competition for their athletes.
We get the final word on this session from Triathlon Ireland's Head Coach Michael Black.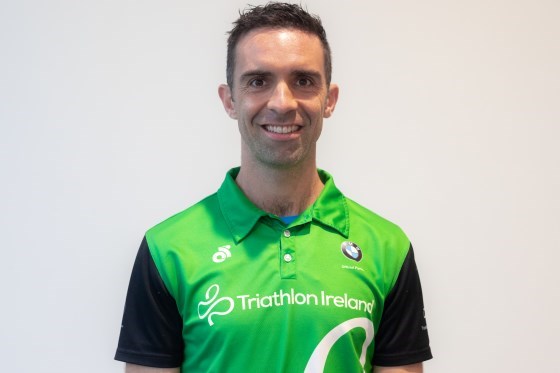 "ETU does quite a bit with educational programmes and camps which from previous experience seem to have decent content and coaches. The overall championships are good and provide stepping stones with different levels of competition based on the race. I think they could use the juniors and youths as a bit of a test for different race formats. Experiment with Super-League type racing, Time-Trials, Duathlons, single discipline events, mixed team events from different countries. These could be them piloted at U23 or senior level. This would also make the athlete a better all-rounder come senior level and provide a new form of racing for the sport, creating revenue and attract sponsorship. ETU could pioneer this and sell it back to the ITU (in a sense)."
Triathlon Ireland also had a final say when asked, "Any other ideas or areas to feedback on?"
Triathlon Ireland:
"This has been a hugely challenging time, quite stressful initially, but has provided great opportunity to develop new ways to engage with staff, athletes and the wider triathlon community. The learning and adapting from this period will be beneficial long term. Most of our athletes are used to some remote coaching and the quality of this and the feedback has improved with the need.
In Ireland we have been blessed with good weather and this has made everyone's lives much easier. Athletes are all posting pics of their turbos set up outside and enjoying the sun.
Personally, I am much more relaxed and I know the staff are feeling the same. There is some frustration not being able to compete but we are finding ways to have interpersonal and inter-group challenges. Athletes across the board have been supportive as they realise we are restricted in what we can do.
The general feedback from athletes is that they are coping well. Having time and not getting up at 5am to go to the pool is appreciated. The worst though is not going to the pool at all. They all miss just hanging out with their friends and an app just can't make up for that.
Motivation levels are very high and perhaps the biggest difficulty from a coaching perspective is stopping them from overtraining, not helped by a Zwift race always available."
Latest
Videos
---
Latest
Event Galleries