NEWS
Europe Triathlon Zwift TTT Returned, gather your team and Join us!
By Amé Venter
|
15 Nov, 2020
Earlier this year a new type of racing was introduced to Europe Triathlon. This was in the form of a Europe Triathlon Zwift Team Time Trial Event. This was a great opportunity to make up for the lack of racing in Europe. Europe Triathlon saw this as an opportunity to compete with, to have, and meet each other, although not in real life, this was made possible online. This provided a way to ensure that athletes can race frequently and feel the enjoyment of measuring themselves against other athletes.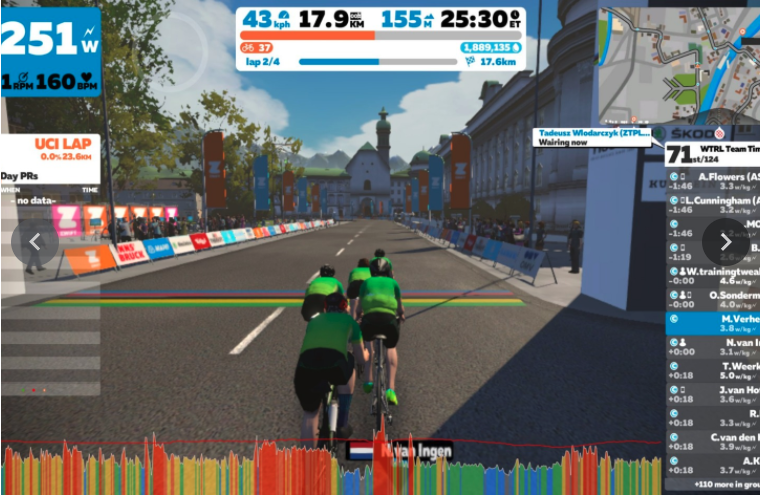 Europe Triathlon created their own race event, and to ensure this went smoothly, it was decided to use the well organized and experienced party WTRL to help with this. After enjoying a successful first round in the spring, it was decided to start up the series again. It is scheduled to take place from November '20 to April '21 and will take place every Thursday afternoon.
The rules of the game are simple, each week there are points to earn to get these points make sure to join. As a club you should assign a club manager who will decide how many teams to register. They can choose between teams of 4 (where 3 have to cross the finish line together), or teams of 8 (where 4 have to cross the finish line together). The teams are not gender specific, the only rule is, all athletes have to be from the same triathlon club.
Join us in having fun with each other and make use of the opportunity to meet and compete with other athletes in Europe!
For more information go to the website here, to register for the event or to check the times and results go to the WTRL website here!
Latest
Videos
---
Latest
Event Galleries