NEWS
ETU Media Manager - interested in delivering the best sport in the world?
By Paul Groves
|
14 May, 2019
Are you passionate about triathlon?
Are you a native English-speaker, or able to write the very best quality English?
Do you know your way around Social Media?

If you can answer, "Yes", to the above questions, then there is a great opportunity just waiting for you.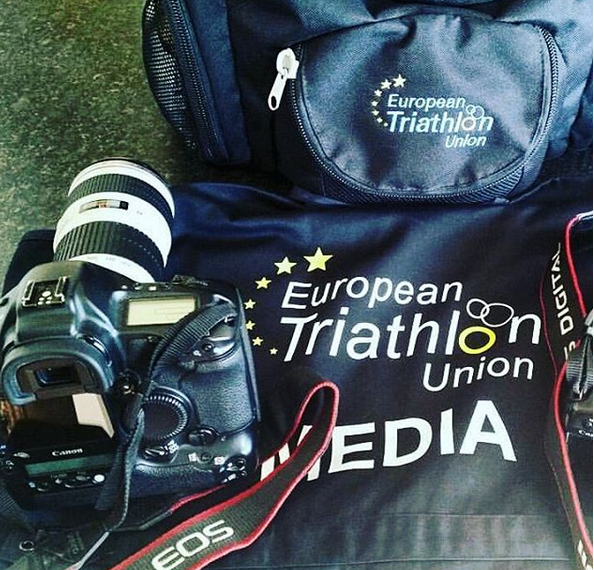 ETU is inviting applications for the position of Media Manager, to commence on 1st August, this year.
As Media Manager, you will be responsible for keeping the ETU Website, ETU-Facebook, ETU-Instagram and ETU-Twitter pages up to date.
You will report on all events on the ETU race calendar as well as making announcements on behalf of the ETU Executive Board.
Your main focus will be on the ETU Championship events, which begin in the winter months with Winter Triathlon continuing throughout the year, with Standard and Sprint Distance Triathlon, Middle and Long Distance Triathlon, Standard and Sprint Distance Duathlon, Middle Distance Duathlon, Cross Triathlon, Cross Duathlon, Aquathlon and Aquabike.
You will report on the extensive ETU European Cup and Junior European Cup races.
You will also report on the Annual Congress and on the Presidents' Conference and Annual Gala Dinner.
A full diary of events will keep you busy and introduce you to a wonderful world of athletes, coaches, technical officials, team managers, Secretaries General and Presidents from all over Europe.
An ability to communicate; attention to detail; able to work under pressure; a competent user of new technology and above-all, a loyal and dedicated member of a hard-working team.
This is what we need.
What do you get in return?
Well, two fully-funded trips each season to provide "on the spot" coverage of ETU Championship events and a fully-funded trip to the Annual Gala Dinner (black tie – don't forget) and a modest monthly payment for your work.
If you are interested and think you can deliver, please send in an application (no more than 500 words) along with a CV (to the Vice-President of the European Triathlon Union, Chris Kitchen - chriskitchen@etu.triathlon.org). The deadline is June 3rd, 2019.
If you have any questions about the role, please address them to Chris, or to the current Media Manager, Paul Groves (paul.groves@etu.triathlon.org).
Latest
Videos
---
Latest
Event Galleries