NEWS
ETU Announces the 2020 Race Calendar
By Paul Groves
|
15 Oct, 2019
"2019 saw a full racing calender that offered a wide range of events to athletes of all ages and abilities. As an Executive Board, we have for many years now ensured that a representative is present at every race. The role of the Executive Board member at these races is to provide support the LOC and the National Federation. This work begins before and continues during and after the event to ensure the continuous development and improvement of ETU races across the region.
At the end of each year, the Executive Board sits to assess all races and to see where improvements can be made, where best practice can be shared and to identify events for the following year. We are confident that the 2020 season will be even better.
Following discussions with ITU, we have agreed to hold the ETU Multi-sport Festival on alternate years and so in 2020, we will revert to the old pattern of separate venues for the Duathlon, Cross Events, Aquathlon, Aquabike and Middle Distance Triathlon Championships.
Our schedule of races, spanning 18 nations, offering racing opportunities across the range of multi-sports, to all abilities, will once again showcase Europe and will no doubt attract interest from all over the world, as well as once again offering value for money, quality events to our European athletes.
ETU's focus on development will see the Junior Circuit once again offer great opportunities to our younger athletes to race at a variety of events across Europe.
I would like to thank all those federations who have supported their local organising committees in their bids to host events in 2020. The bidding process is well-established and each year we invite bids for the various European Cups and Championships. If you are an organisation planning to bid, please contact ETU HQ <etu_hq@etu.triathlon.org> for information and support in this process.
I encourage you all to study the ETU Race Calendar and select the events that suit you. Of course the main championships are a priority but please take time to look at the availability of open races that are held alongside our European Cups. These events offer Age Group athletes a great chance to race outside their domestic circuit.
Wishing you well for the winter months. See you in 2020 and don't forget, Life is all about at the hight you place your bar!" Renato Bertrandi, ETU President.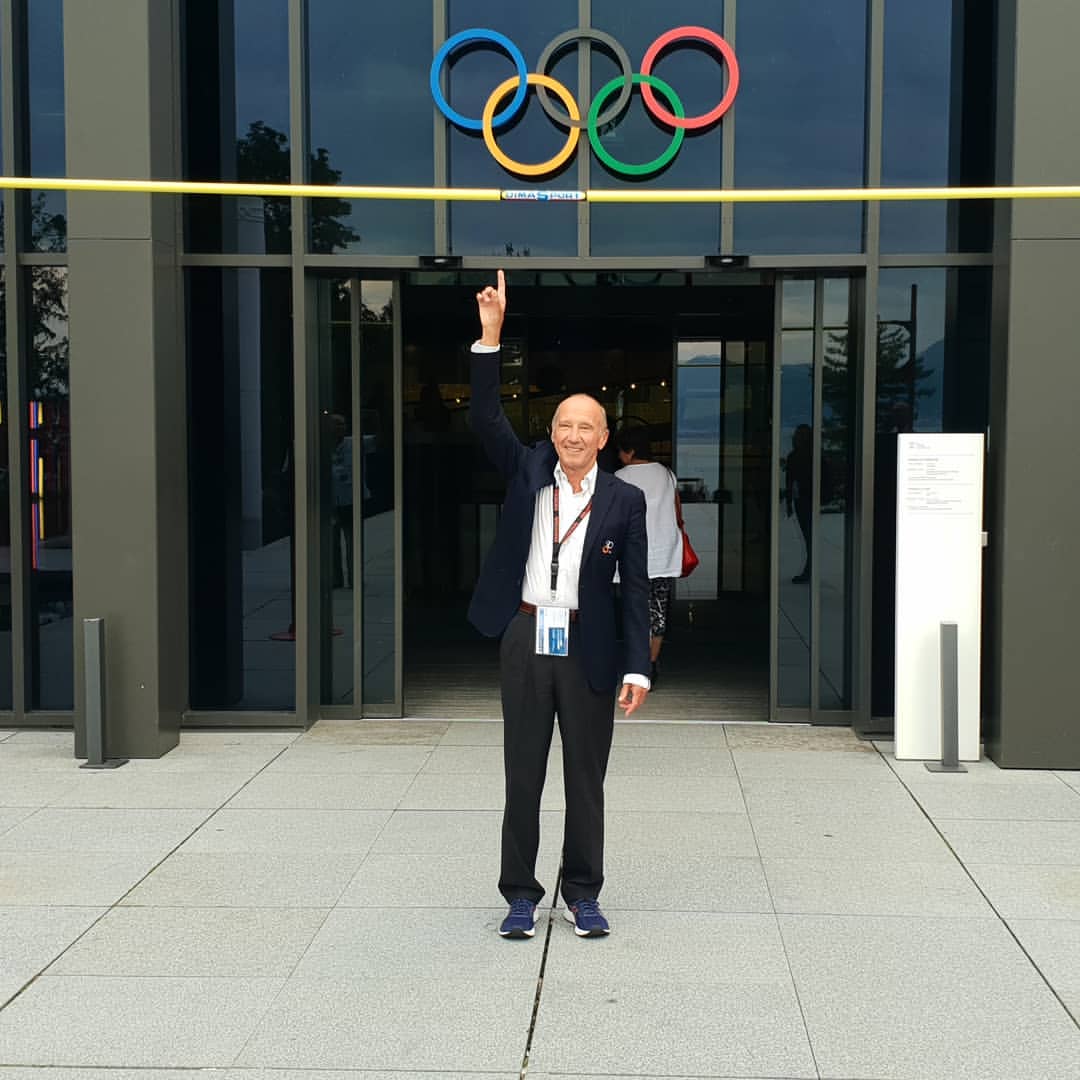 The 2020 season will of course be launched by our ever popular Winter Triathlon Championships. This niche event has attracted the attention of organisers from China, who have seen first-hand the truly impressive level of commitment of both the LOC and the athletes when they raced in Cheile Grădiştei. They took home with them many positive memories and ideas and no doubt will use them to deliver their own version ahead of the Winter Olympics that are to be held in Beijing in 2022. Our dream remains to see this sport on the Winter Olympic programme. With the continued high-level delivery of such events in Europe, coupled with the keen interest in China, we are in a good position.

Our Winter Triathletes will be delighted that once again they can race the challenging circuit in Cheile Grădiştei. The purpose-built centre, close to Dracula's Bran Castle offers great on-site accommodation, restaurants, bars, pools and of course the ski arena that has all the training and preparation facilities that you need.
LINK
Duathlon is popular across Europe and with the move now to host draft-legal events over the Sprint Distance we are able to showcase the sport on closed road, down-town courses. The spectacle of packs of Age-Group athletes racing in the city centre in Târgu Mureș this year was indeed exciting and we are looking forwards to seeing this format repeated in 2020. The standard distance and middle distance events are stepping stones for the long distance events and offer great training and racing opportunities to those athletes who have signed up to the Powerman World Series. ETU and Powerman have a long-standing commitment to delivering quality events to our athletes.
The second championship medals to be won in 2020 will come from the European Duathlon Championships to be raced in Punta Umbría, Spain. This location hosted the 2019 Spanish Duathlon Championships and is already well-known to triathletes who have raced the Huelva event. Easy to get to, popular and with many hotels locally, this early-season race will attract huge numbers.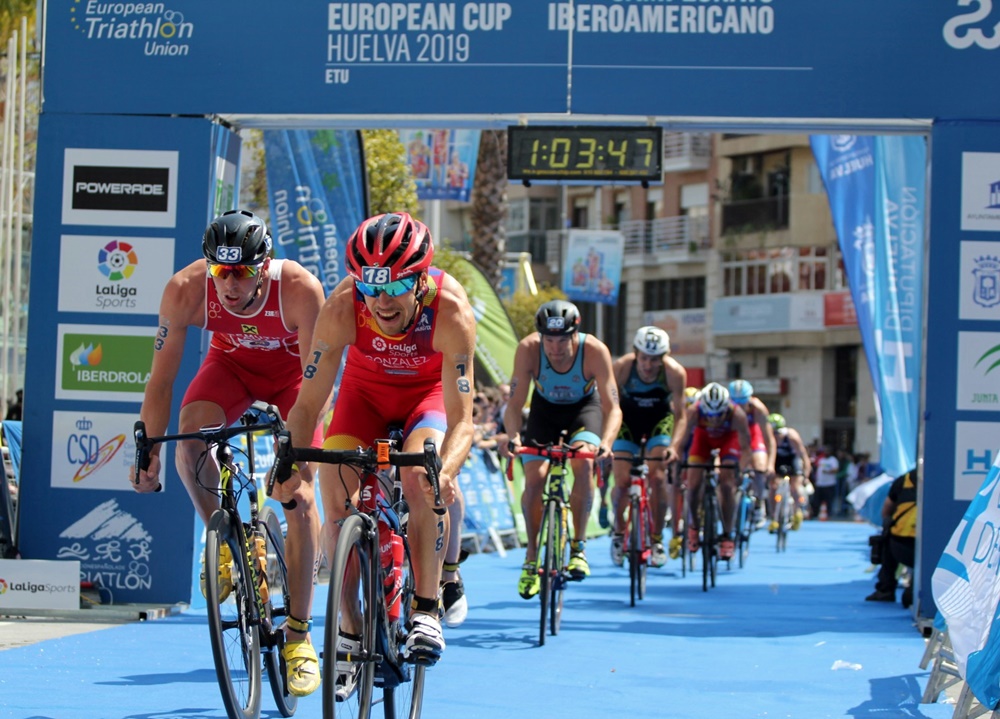 Our European Cup series will begin in March in Spain. Huelva has seen European and World Cups in the past. We know from our athletes that the atmosphere there is electric. 2020 will be once more a chance for our best athletes to open their 2020 points account.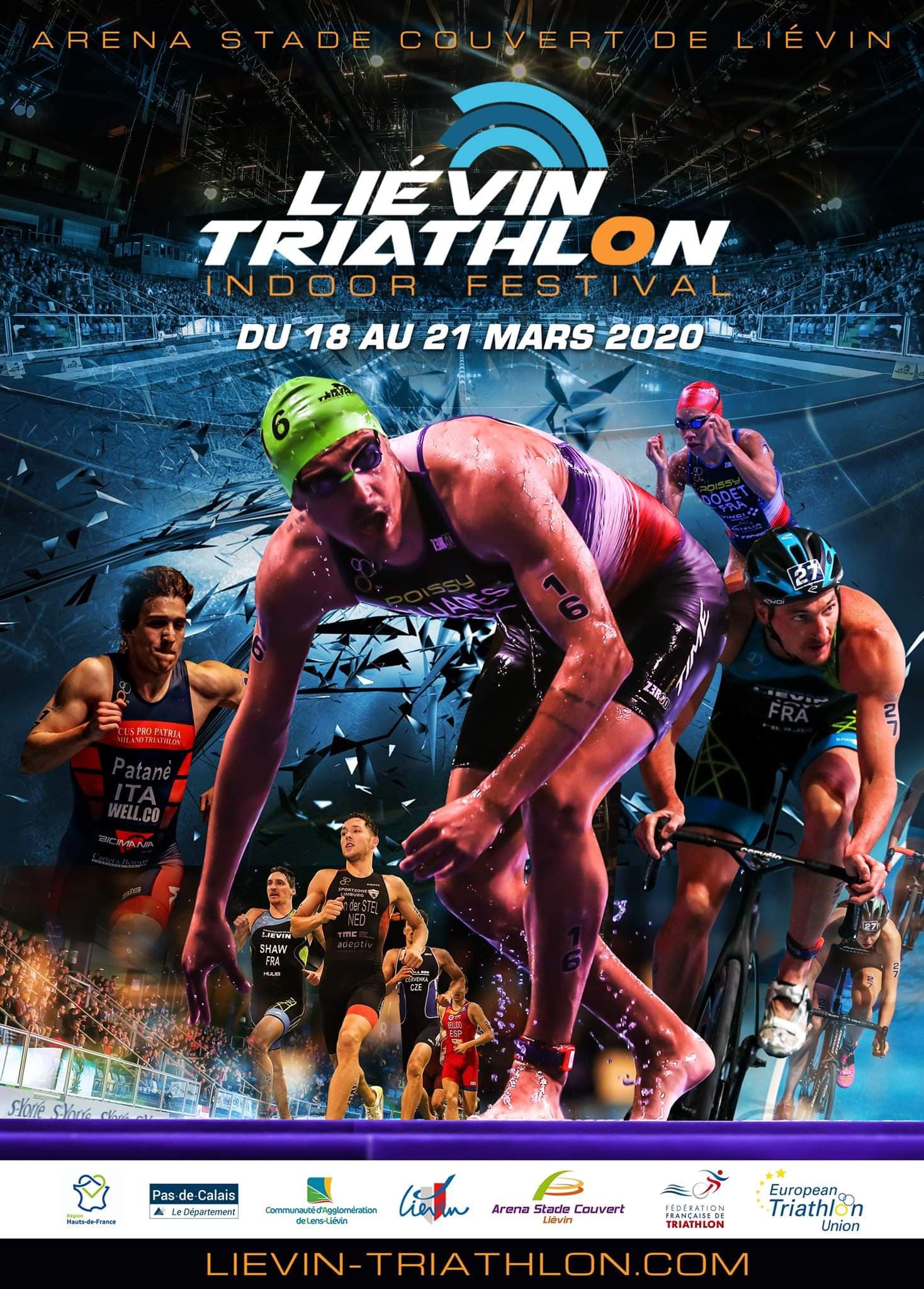 Next up will be the intense, exciting, electric indoor event in Liévin. ETU was delighted that this super-sprint indoor event attracted so much interest this year. A weekend of intense, lightning-fast races. Let's just hear from one athlete who sums it all up. YOURI VIDEO.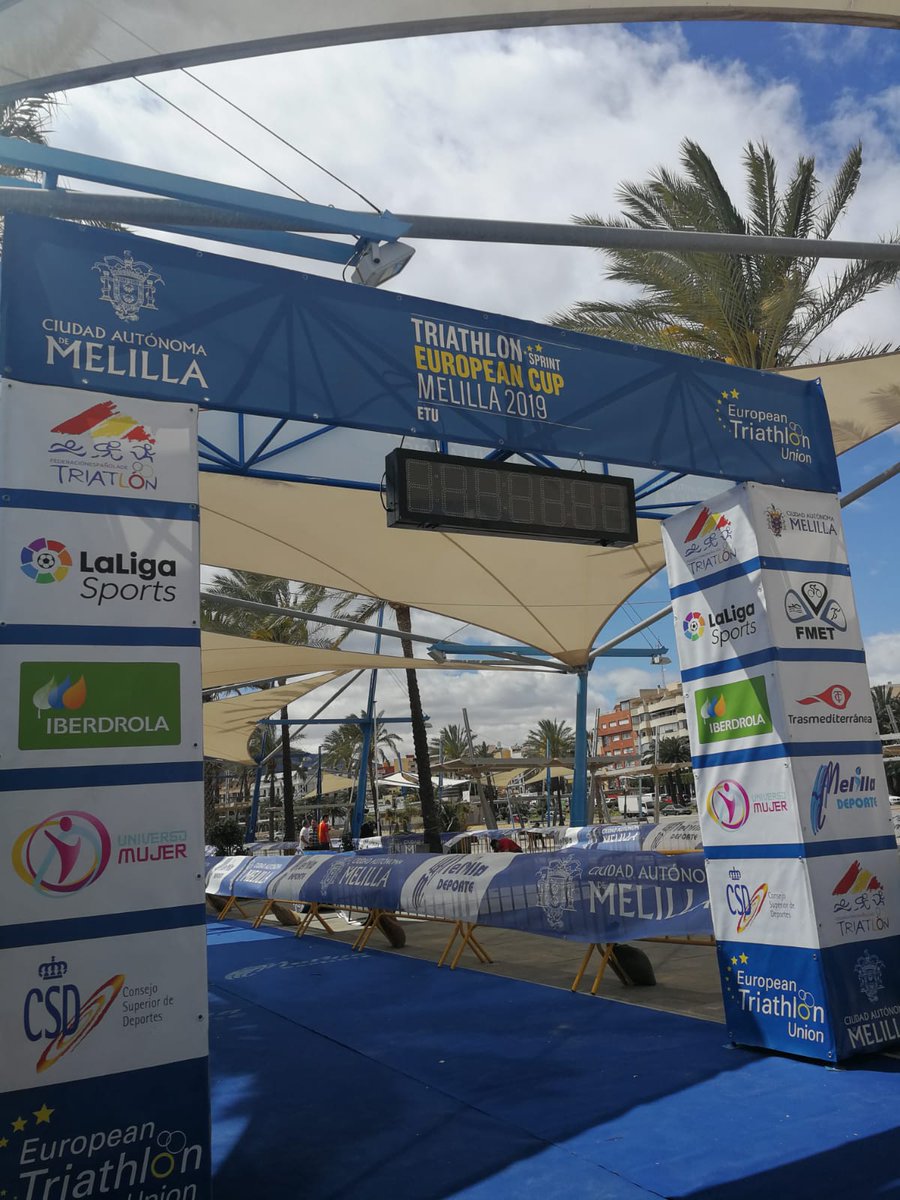 From the noise indoors, to the beautiful city of Melilla. This early season event has proven to be a very popular event and has grown in terms of quality over the years. A magnificent celebration of the sport, hosted by a dedicated team in a small city located on the North African coastline. Elite and Junior athletes will race the Sprint Distance here.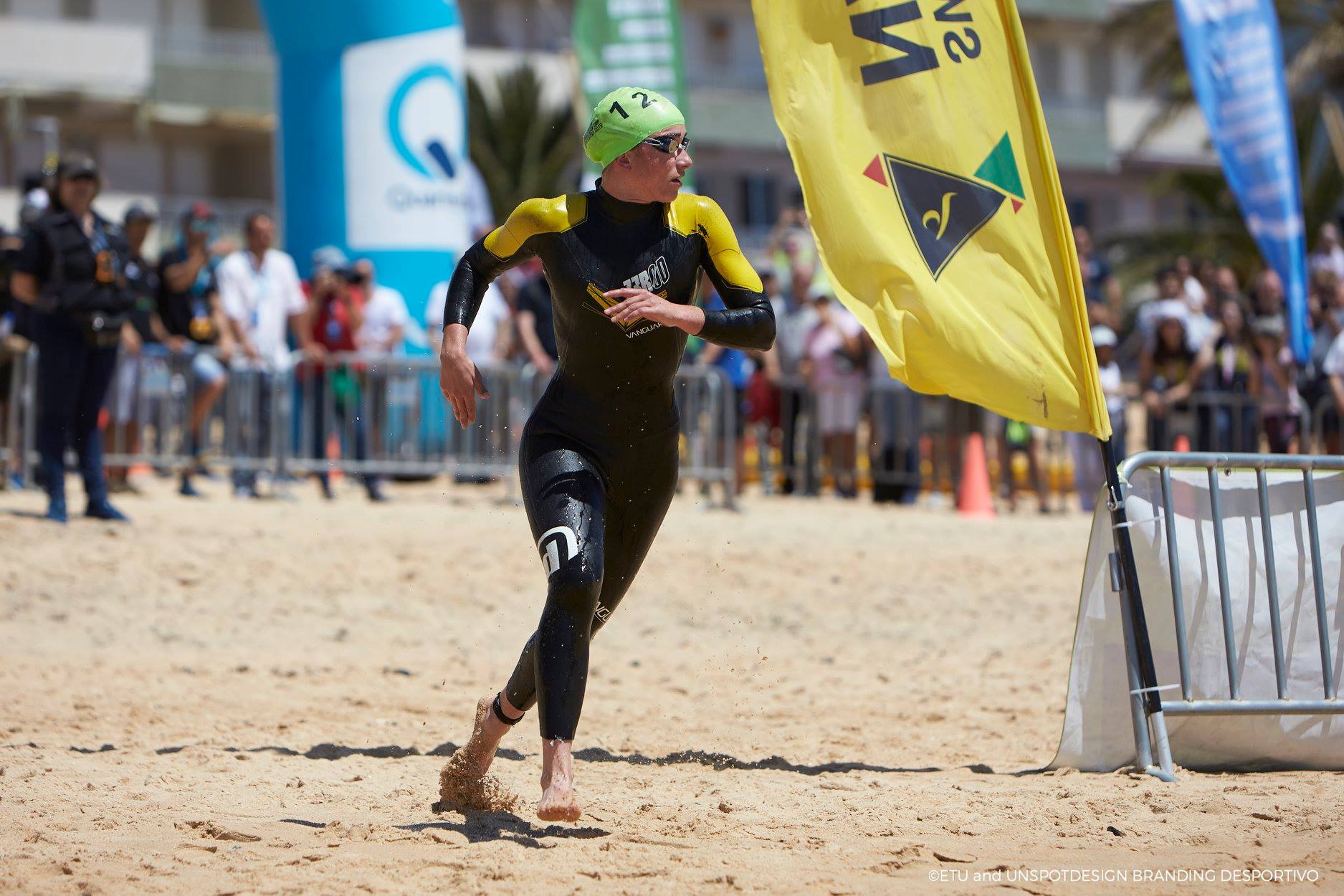 April sees the action move to another great favourite. Quarteira offers a great sea swim and a really challenging bike course. That hill is a true test where the stronger cyclists can attack, escape and create a massive lead before the final flat, fast and crowd-lined run. A weekend of races for both Junior and Elite athletes in a location that is just made for triathlon.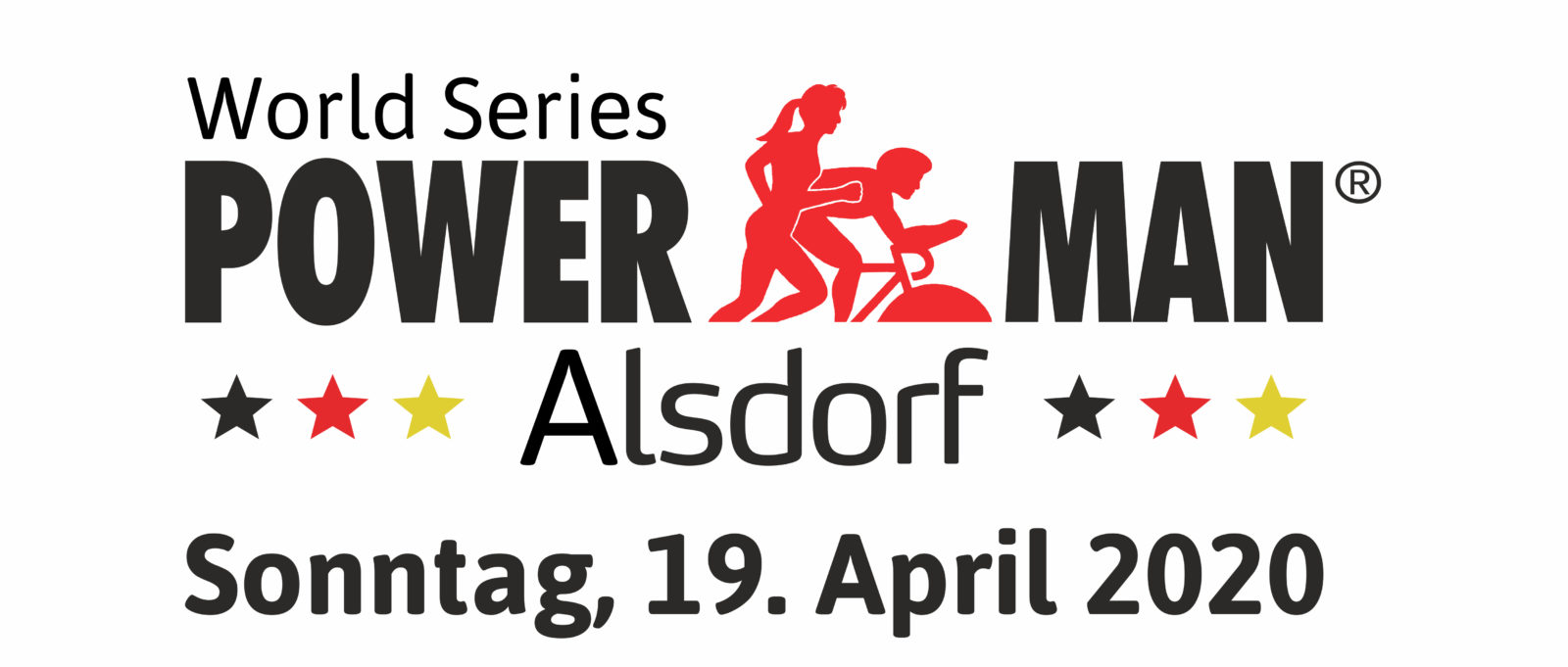 Duathletes get to race the middle distance event in Alsdorf. An ETU-Powerman production, this event, part of the World-Series, has in the past attracted big numbers from across northern Europe. Again, an easy to get to venue with a tried and tested course that will challenge athletes and reward the lucky ones with a well-earned title of European Champion.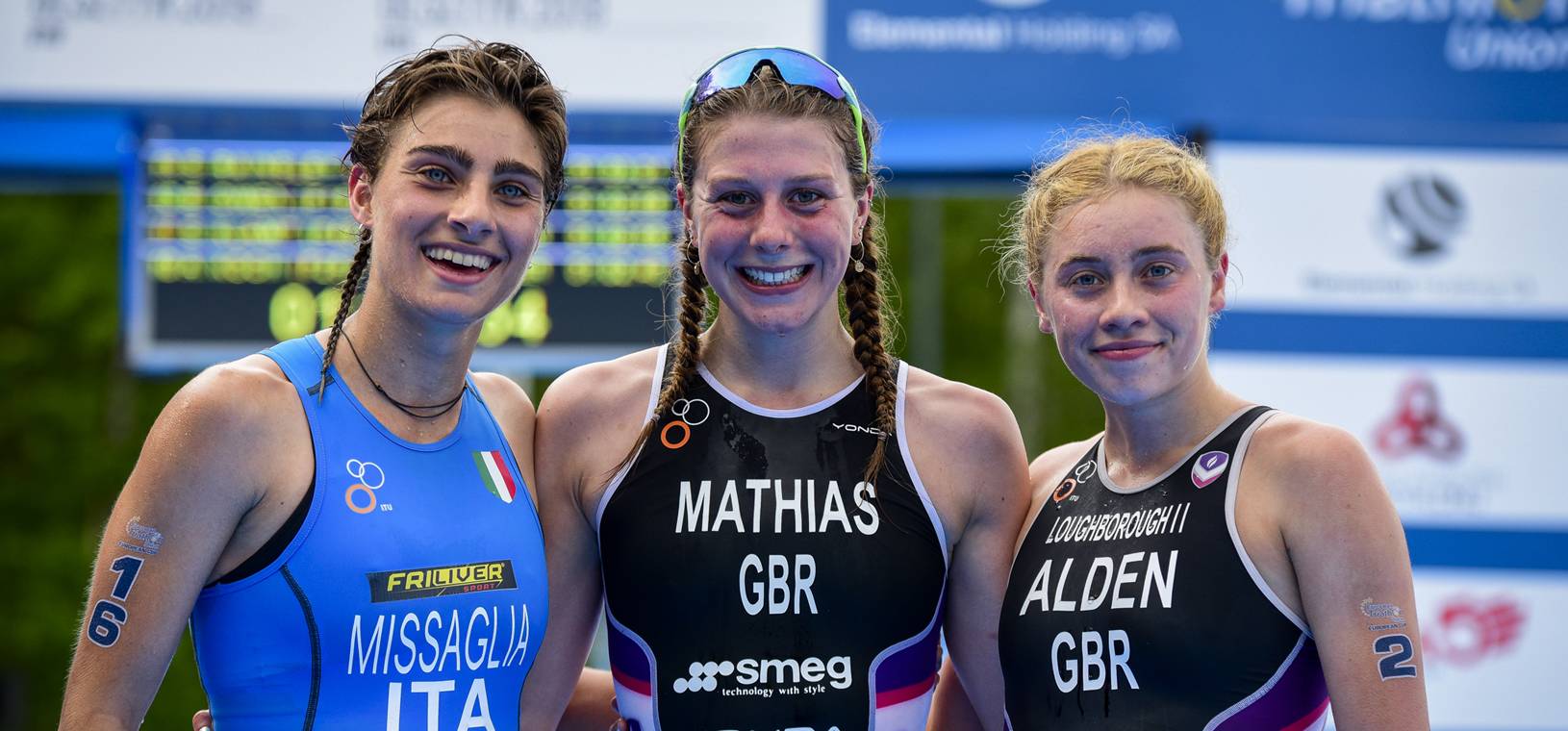 May will see athletes head to the lakes of Olsztyn for the Sprint-Distance events. Located in North-Eastern Poland, close to the Russian border, this event is great for early season checks on training and offers a flat but technical bike course, raced over good quality roads. This race is subject to confirmation.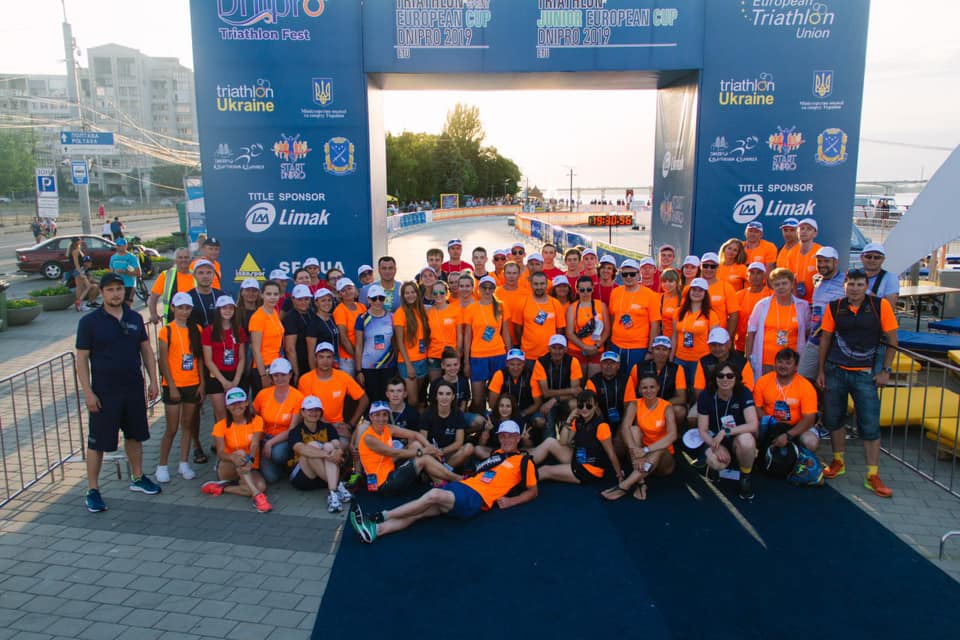 June begins with the Dnipro race. This event has attracted athletes from USA and Australia who have raced against the best European athletes. The swim, in the mighty Dnipro river, is a tough one, with the powerful currents favouring the stronger and more confident swimmer. The bike course, with its snappy climb and sweeping descent is equally tough and then the run, flat, straight and along the river bank, is relentless. Once a closed city, this race is one for the bucket list and will, in 2020, host the ETU U23 Championships, with the Mixed Relays. A small army of volunteers, many of whom speak excellent English, will be there to help.

Kupiškis will once again welcome athletes to north-eastern Lithuania. A beautiful lake, a sweeping bike course and run; the ETU Junior European Cup is held within a whole celebration of triathlon for Lithuania. A great weekend for everyone in an area of outstanding beauty.

Sines in Portugal was a revelation in 2019. Hosting the Mediterranean Championships and a European Cup, it was a great event in a great location. Book the date for 2020 and see just how good the course is.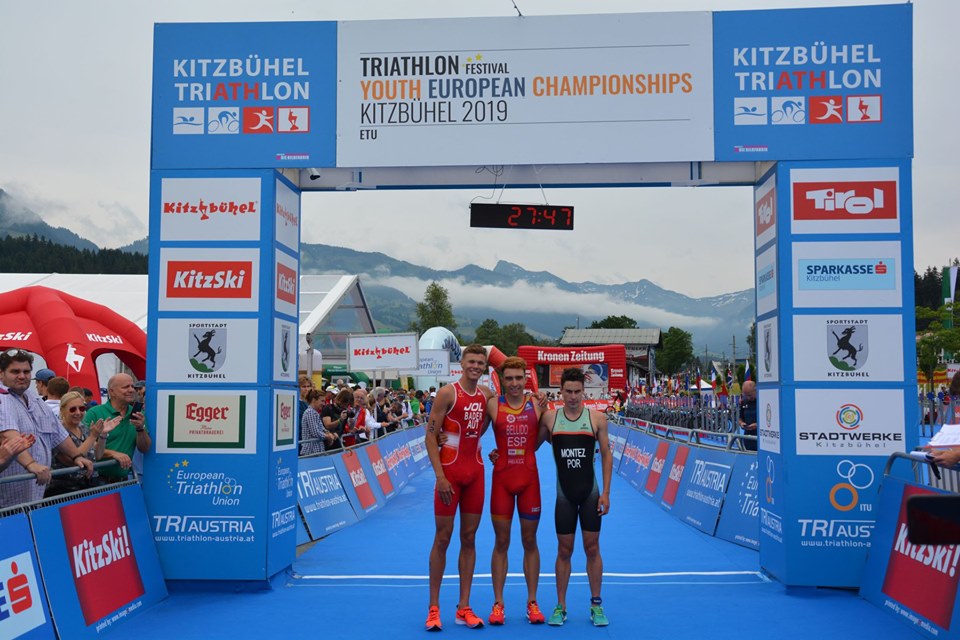 Kitzbühel will once more host a Junior European Cup. A true favourite on the circuit and with the stunning backdrop of the Hahnenkamm, you can expect many photos to be taken by our athletes.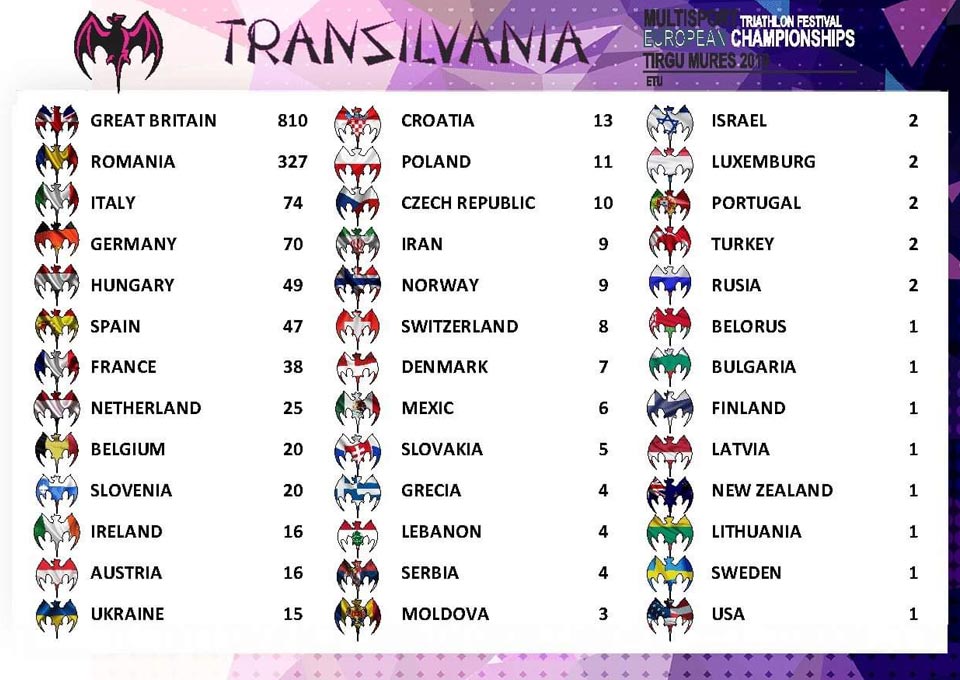 Târgu Mureș has been a popular destination for athletes for several years. The name and the brand has become a trusted one and we know that not only are the races top quality but that those who travel there can be assured of value for money and a very warm welcome. 2019 was a big one for the city and the feedback from the authorities was really positive. Tried and tested and with the ability to vary the off-road courses, we will see once again the Cross Duathlon and Cross Triathlon Championships take place in Transylvania. For athletes, supporters and technical officials there is also the chance for the terror of the Dracula Night Run and Dracula Night Swim. The vampire frogs will be ready for you after their winter hibernation – beware.
For the Middle Distance Triathlon fans and those who race Aquabike, the location for you to race for medals and European titles in 2020 will be Walchsee. Alongside the two endurance events will also be the ETU Aquathlon Championships. This established event offers a real test for athletes and, close to the German border, not too far from either Munich, Salzburg or Innsbruck airports, easy for all of Europe to get to.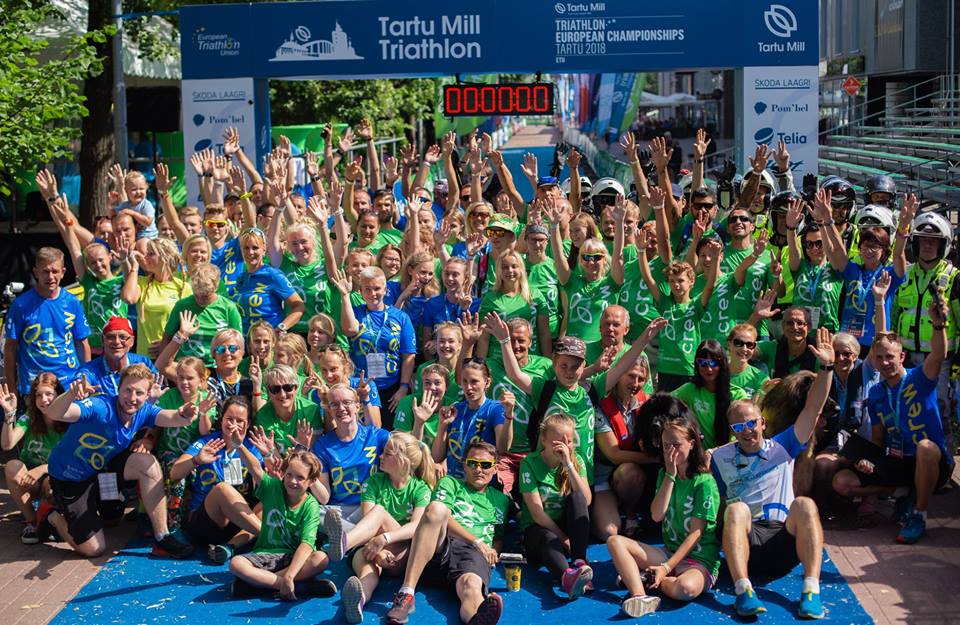 The ETU Triathlon Standard Distance Championships take place once again in Tartu. The event returns to the university city in Estonia once again. Held in 2018, it proved to be a popular choice for many. The Medal Ceremony was easily one of the best we have seen in years. Flights to Tartu, Tallinn and Riga make the city an "easy to get to location" and with the excellent train links within Estonia, the travel options are good. Book your time off for the first weekend in July for this race. The most dedicated of teams of volunteers - "Strictly Come Dancing - Estonian-style" may well be seen again in 2020.


@EmmaJeffcoat
Tiszaújváros needs no introduction. You simply need to be there. The ETU Junior European Cup will be run alongside the ITU World Cup once more.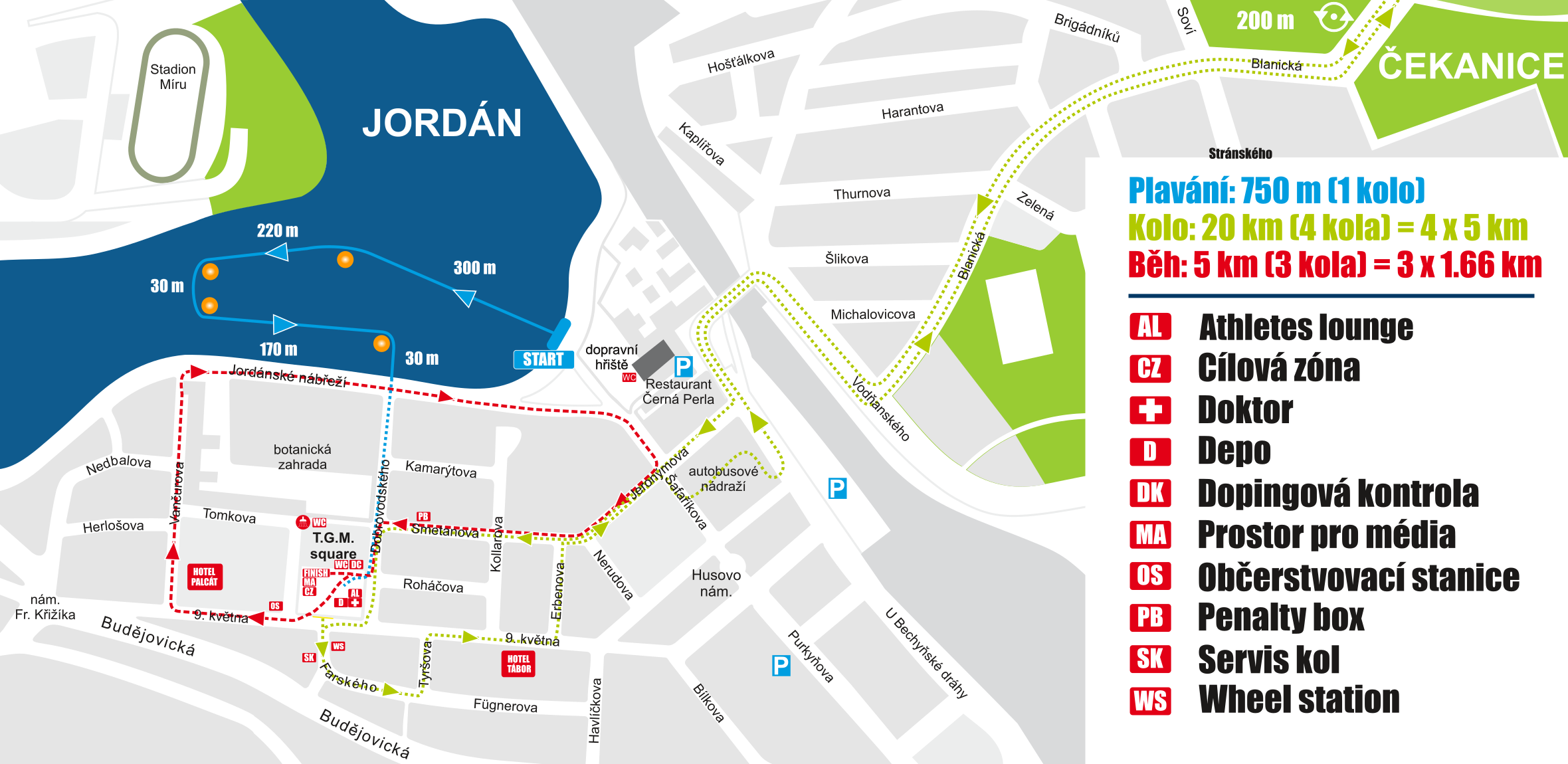 After Tiszy comes Tábor, a relatively easy drive through Hungary, Slovakia and a bit of Austria to the Czech Republic. An internation al event that dates back to 2012 and which has been a regular fixture on the racing calendar, this will be the last race of July.
The attention moves north and to Riga for a Junior European Cup and Relay Cup. 2020 will see a greater focus on the Junior Mixed Relays. The need for all our athletes to have the chance to race this format is understandable and the media will be tuned in to this thrilling format as we near Tokyo 2020. This venue will also host the Baltic Region al Championships; a great chance for fine-tuning ahead of the next race ...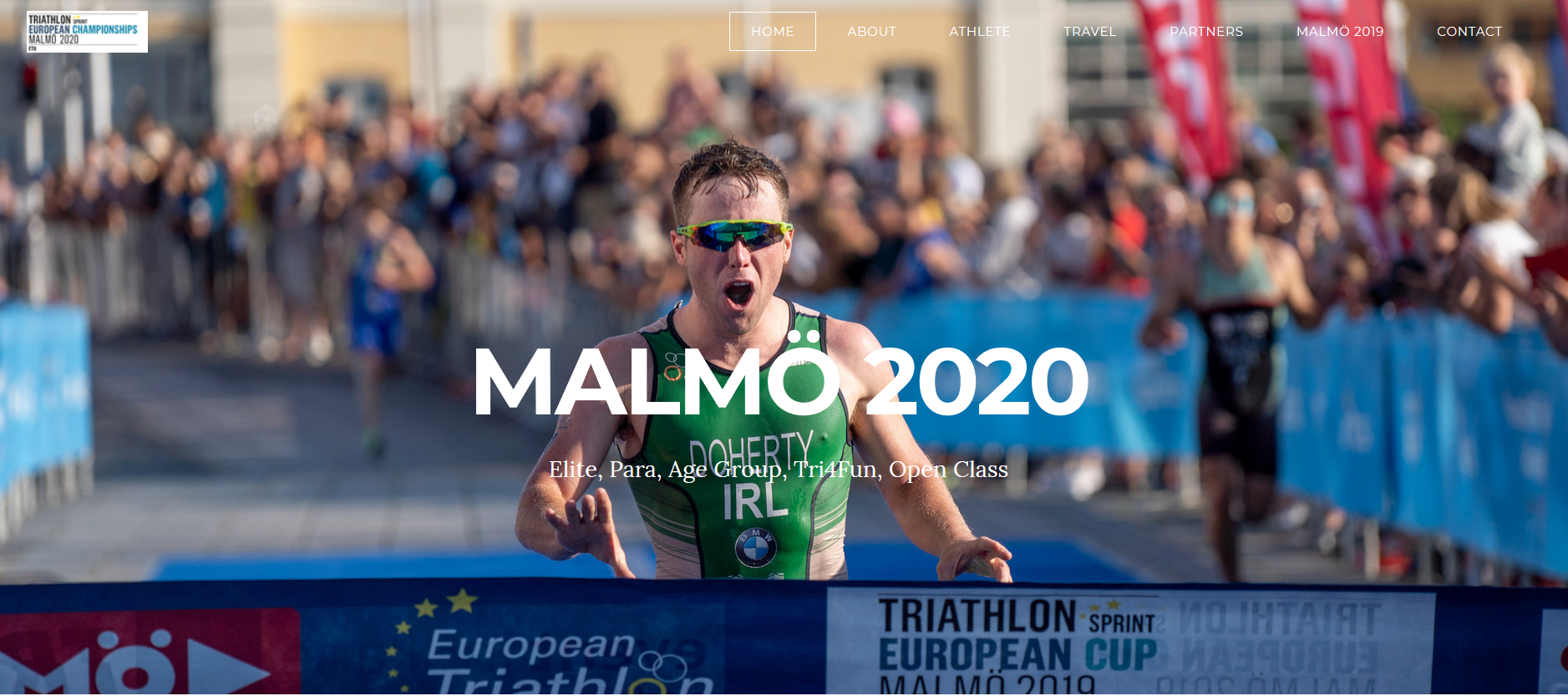 Moving from the eastern reaches of the Baltic to the very far western end and to Malmö, where the ETU Sprint Triathlon Championships will take place, huge numbers are expected. The current version of the race has been refined and improved and now offers a great racing venue for the future. Check out their website.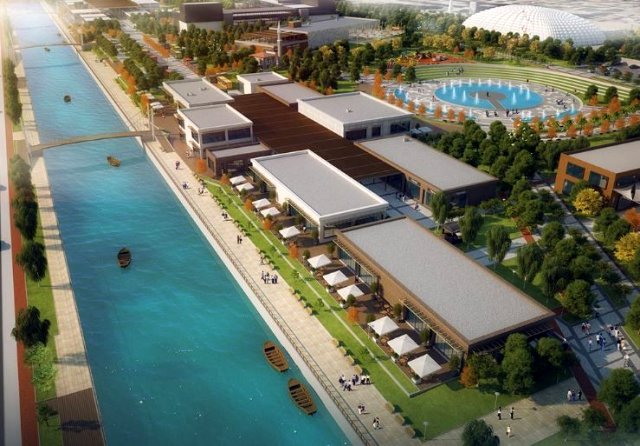 New to the list is the Turkish event for both Elite and Juniors that will be held in Balıkesir. Located north of Izmir, this event has hosted the Turkish National Championships in the past and will offer athletes an impressive city-centre race.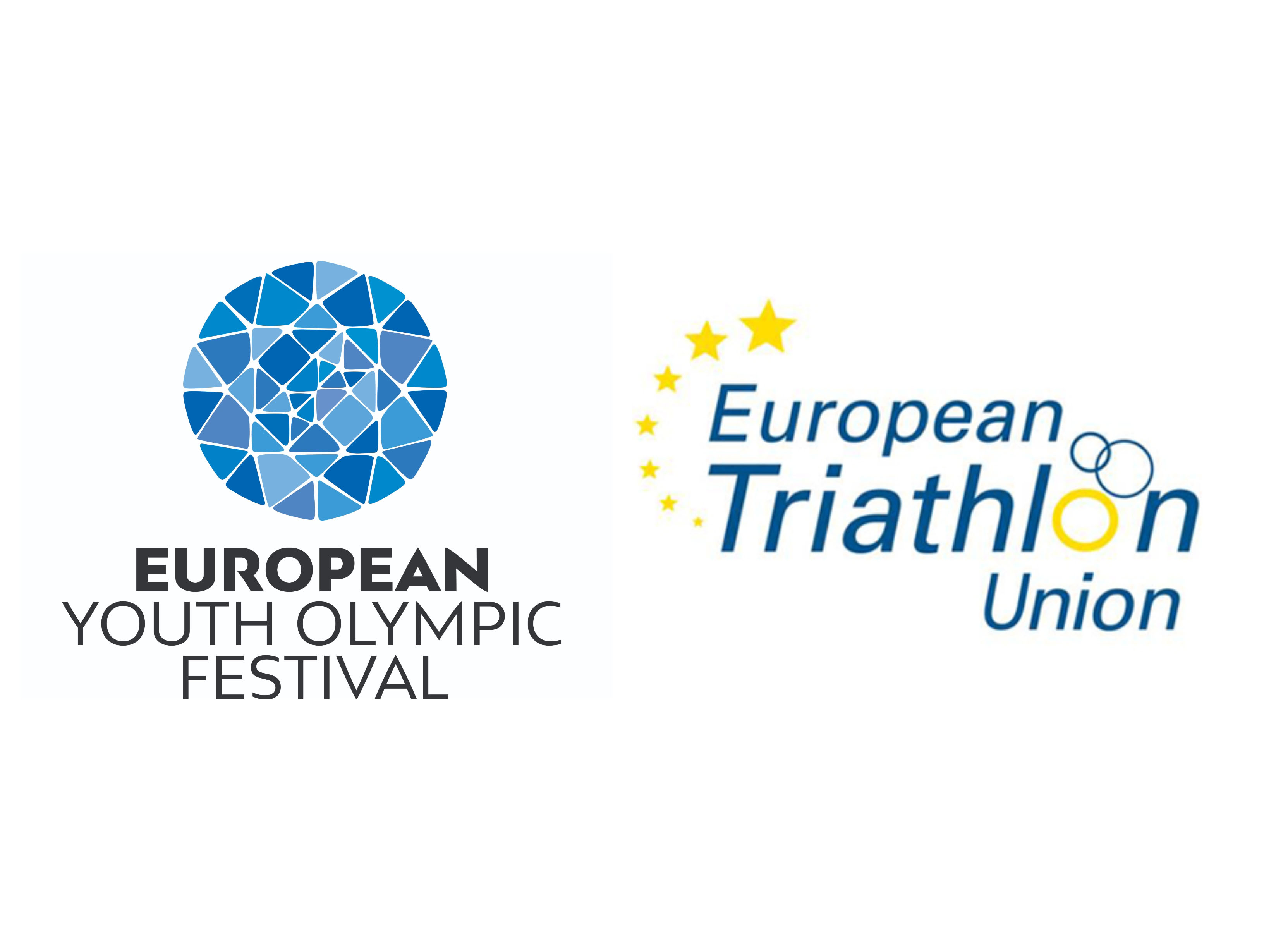 ETU announced recently the great news that triathlon would feature at the European Youth Olympic Festival in 2021. The venue at Banská Bystrica will be used in 2020 as a test event and will host a Junior European Cup as well as a Mixed Relay Junior European Cup. Athletes, makes sure you tell your coaches that you want to be part of this.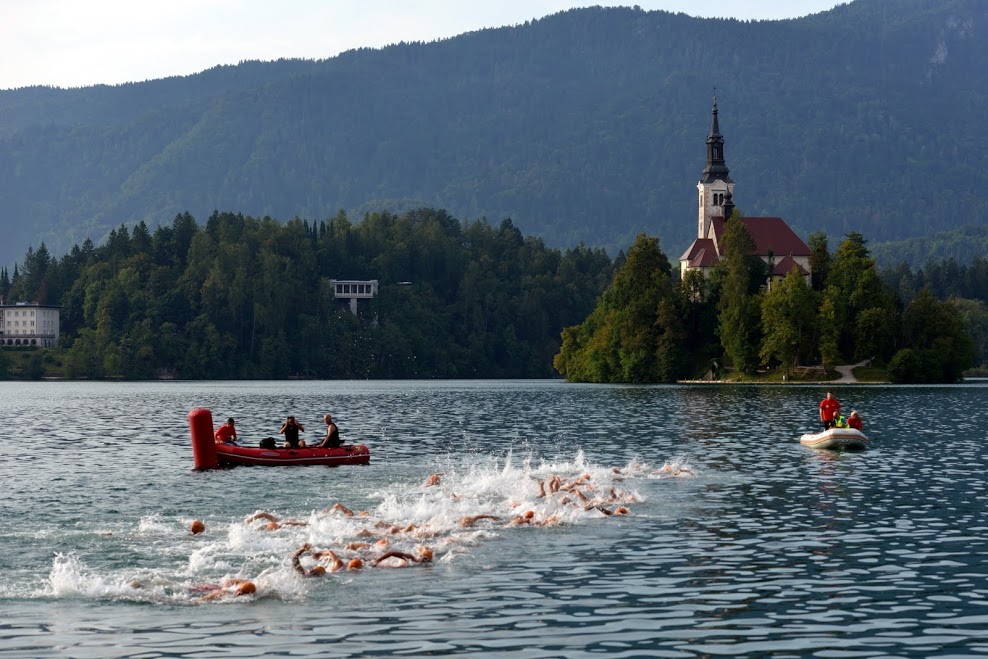 September opens with the super-sprint race in Bled. A much-improved event was held this year and athletes will have the chance to swim in the crystal-clear waters of the lake. Adding this super-sprint format to the programme broadens the challenges that can be used to test our younger athletes and this event, along with Kitzbühel and Tiszaújváros, are great races for new athletes.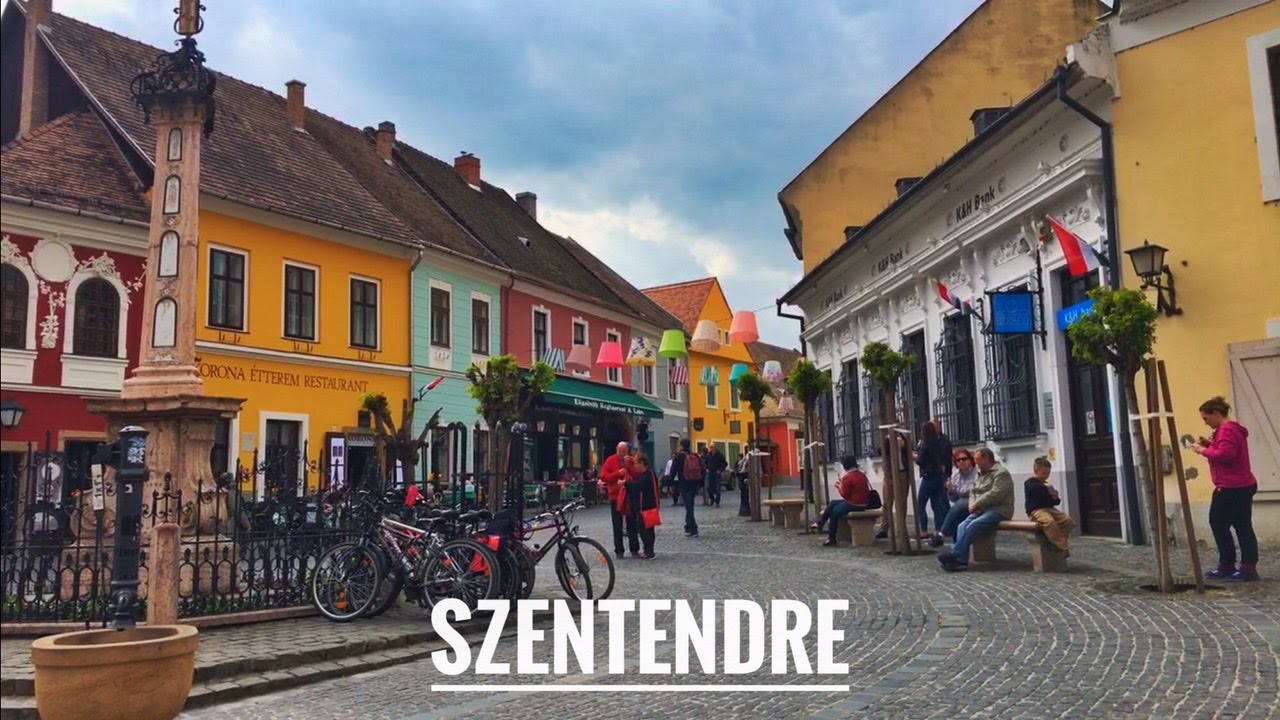 @Marian Šimko
A week later and a new race is available to those travelling to Hungary. Szentendre, located just north of the capital will host the European Cup and, being one of the last races of the season, we might see a full start list as valuable end of season points are grabbed ahead of the ETU Rankings Final. For the juniors the same weekend will see them race in Zagreb. The race venue is an ideal location to prepare them for the next weekend and the return to Belgrade for this great end of season race.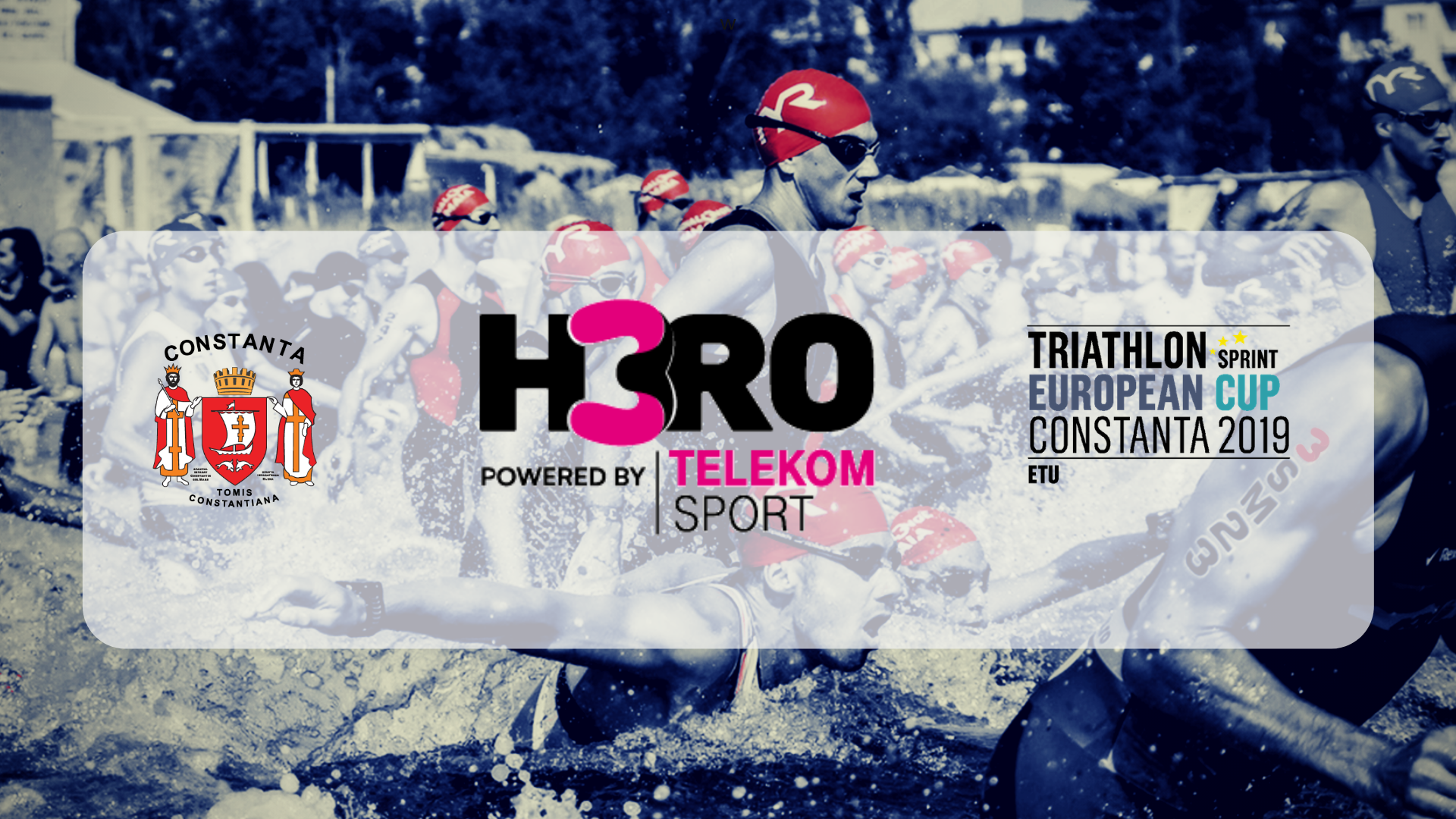 #h3robytrichallenge
2019 saw athletes return to the Black Sea resort of Constanța. Feedback was very positive. This venue is one of our races on the very outer edge of the region and offers great opportunities for athletes and families at the end of the year. Click the image above and turn up the sound!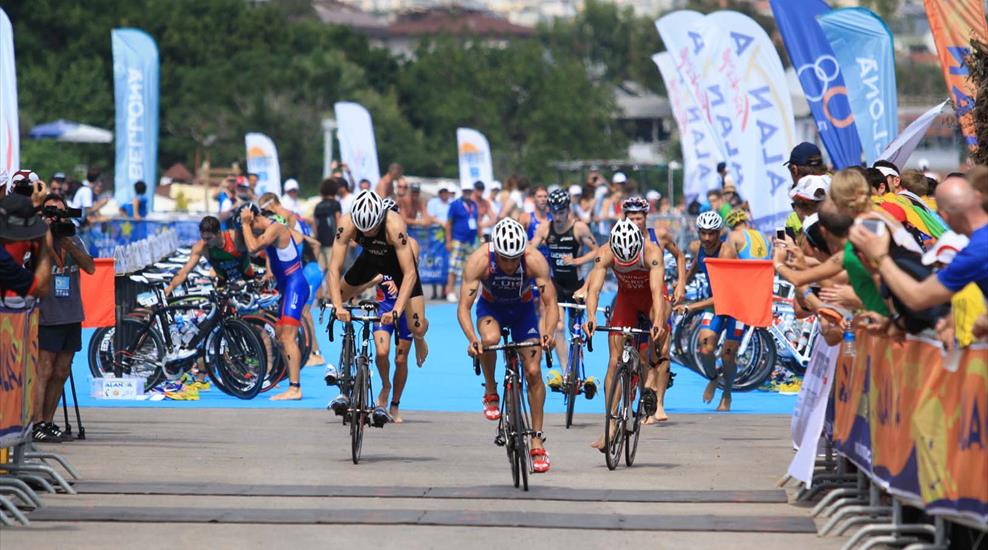 Alanya will be the host for the 2020 Alanya ETU Triathlon Youth European Championships Festival. What better location could you ask for; sunshine, warm seas, amazing selection of hotels and huge cultural opportunities. This event stands out as being a must for athletes, coaches and families who will all have a chance to check out the open race that is held each year. Be part of the 30th anniversary celebrations. Come to Alanya!

Alhandra will again host the Mixed Relay Club European Championships. Will Poissy defend their title? Make sure you get your entries in early.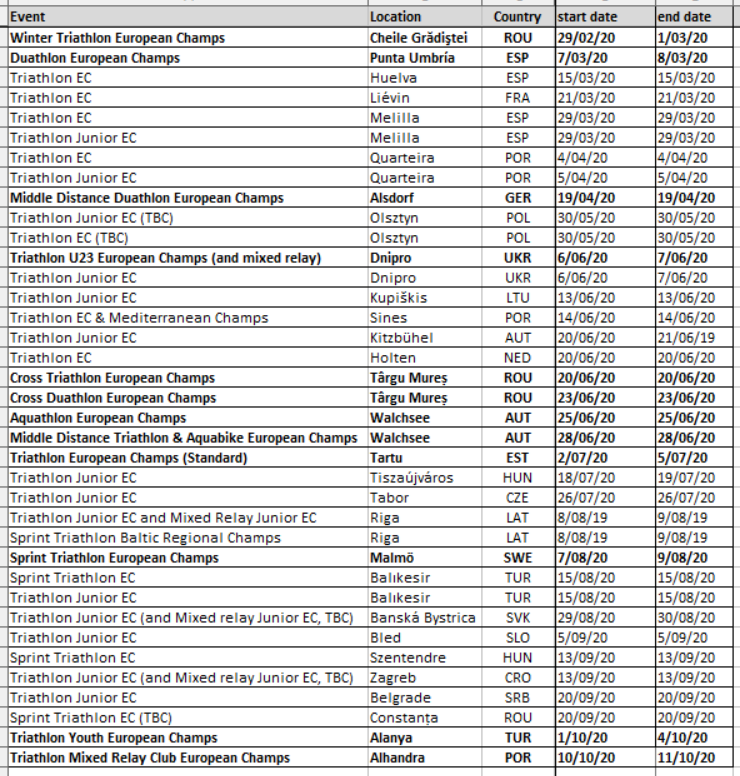 Latest
Videos
---
Latest
Event Galleries