NEWS
Dorian Coninx leads French to double success at European Championships
By David Peddie
|
15 Jun, 2013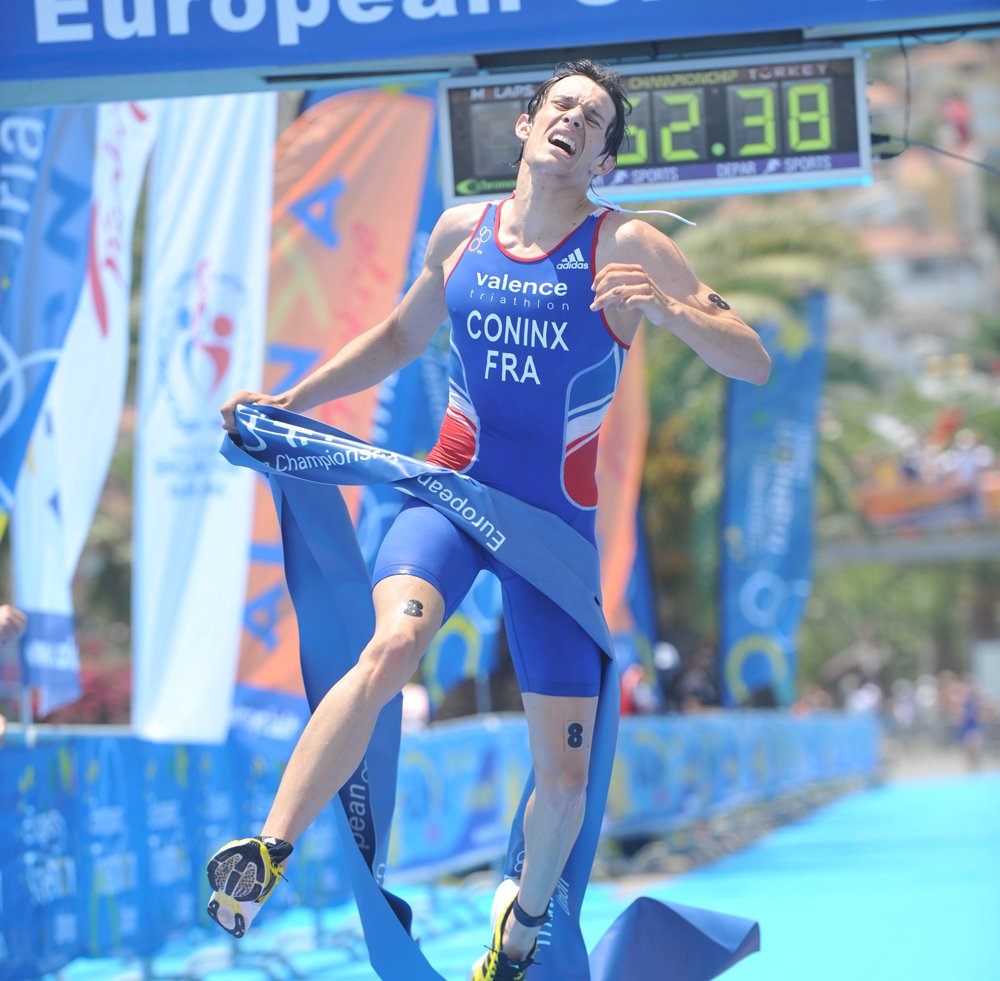 Dorian Coninx (FRA) is the new Junior European Champion after a scintillating men's race in Alanya.
The Frenchman surprisingly out-ran teammate and pre-race favourite Raphael Montoya in the closing stages of the 5km run. Montoya, whose running prowess is well documented following two sprint finish wins in 2013, claimed the silver medal ahead of Britain's Marc Austin.
A capacity field dived into the clear blue water to get the Junior Men's European Championship underway.
The Czech duo of Lukas Kocar and Lukas Cervenka blazed a trail out the water in just over eight minutes and they had a five second lead over the chasers who filtered out of the water.
Coninx and Montoya were amongst the top eight alongside Austin, Gordon Benson (GBR), Jørgen Gundersen (NOR) and Dalien Stateff (ITA).
These athletes formed the front group on the bikes where this race really came to life. The lead group of ten athletes set a phenomenal pace as they ate up the course. By the end of the first lap they had a lead of twenty seconds. Kristian Blummenfelt (NOR) was working hard at the front of the chase pack of seven athletes with the rest of the field a further ten seconds behind.
After two laps, the lead group had maintained their lead with Stateff, Montoya, Austin and Coninx working hard and taking turns at the front.
The chase group had become one, with Jorik Van Egdom (NED) leading the charge but they remained over twenty seconds behind.
It was Dalien Stateff who emerged out of T2 first in a group of five with Coninx, Montoya, Austin and Ilya Prasolov.
Montoya was already motoring and had caught Stateff by the first bend. As the athletes approached the last lap it was down to a four way battle as Montoya and Coninx ran side by side with Austin and Benson.
Surprisingly, it was Coninx who made the move and he finished the stronger runner to become European Champion.
"I'm very happy because I really worked hard for this win," said Coninx. " I had hoped to win but it is a very competitive field. Staying ahead of Raphael is always hard as he is a very good sprinter."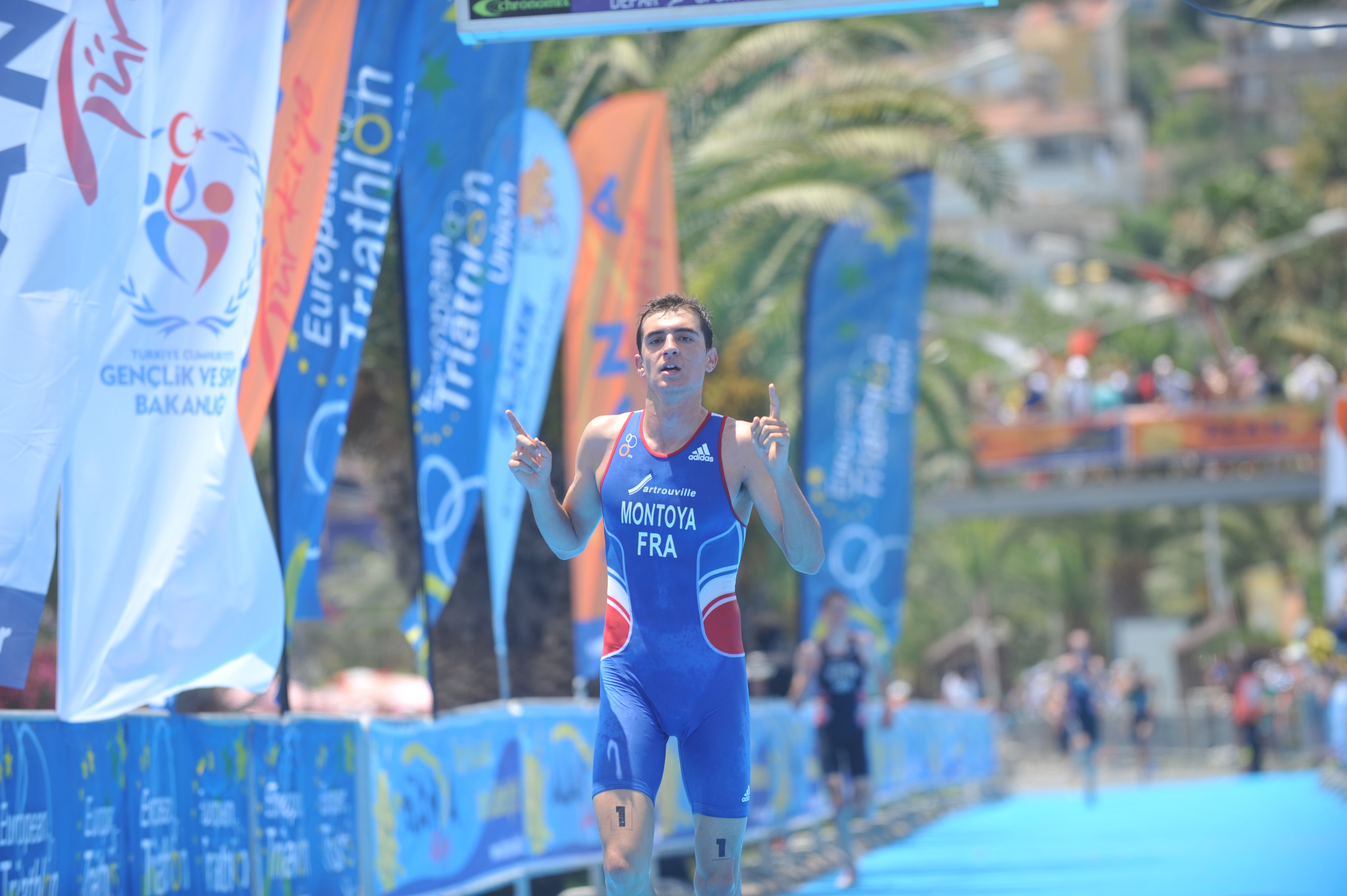 Montoya didn't have the legs to catch Coninx but he did enough to finish in second place. "I had a very good swim and I gave everything on the bike. We pushed hard.
"Dorian was too far away at the end, he was a lot stronger today. But it's the best moment of my life, it's just unbelievable."
Marc Austin admitted that he had tired in the heat on the final lap but he was delighted to take the bronze medal.
"It was a hard race, I wanted to get first so over the hill I just pushed too hard. The whole way back was just horrible and I was just hanging on," said the Brit.
"It was pretty hot out there and I have ran with all of those guys before so I wasn't sure how the different people would be affected by the heat. I wanted to win but I guess bronze is still pretty good so I'm happy with that."

Related Event: 2013 Alanya ETU Triathlon European Championships
Latest
Videos
---
Latest
Event Galleries