NEWS
Dnipro welcomes athletes form 20 nations
By Paul Groves
|
07 Jun, 2019
This weekend, just one week after the Weert ETU European Championships, athletes will once again be racing for valuable points and of course prize-money. The location is the mighty Dnipro River in the heart of Ukraine.

The city of Dnipro, located where the river is a massive 2k wide, will host once again a huge event for local athletes, with races all weekend but also the two European Cups; one for the Elite and one for the Juniors. For regular updates, check out their event page.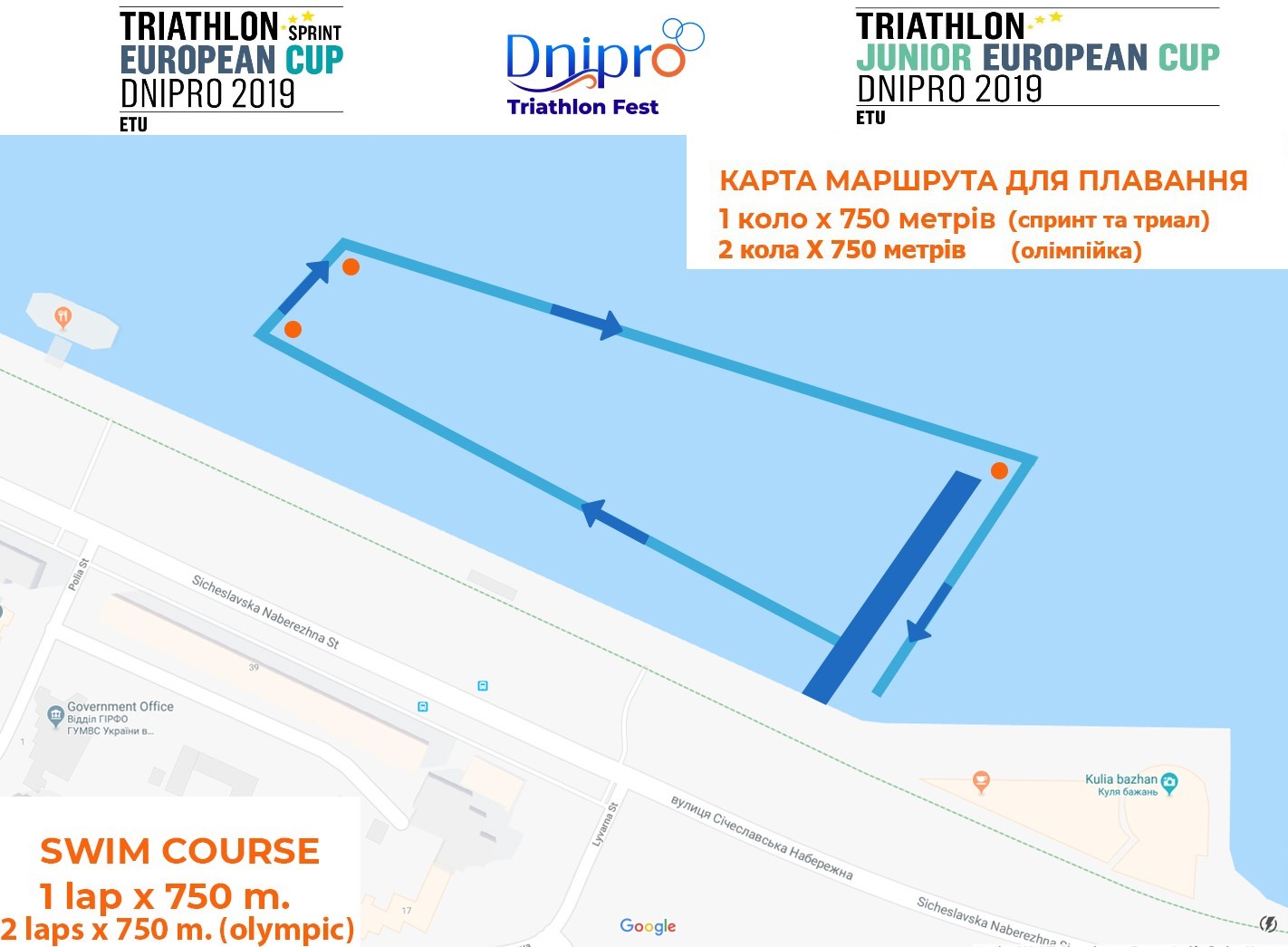 We are hoping that the links for the live feed will be made available before we publish but if not, then keep checking on ETU Facebook and ETU Twitter for the links.
The first sets of photos from the event are now available.
Who might be in for a chance in the Elite?
To the attractive prize-money:
Prize money distribution. Elite men and women:
1st. 1,250 EUR
2nd.1,000 EUR
3rd. 750 EUR
4th. 500 EUR
5th. 400 EUR
6th. 350 EUR
7th. 300 EUR
8th. 200 EUR
9th. 150 EUR
10th. 100 EUR
will of course be added the points.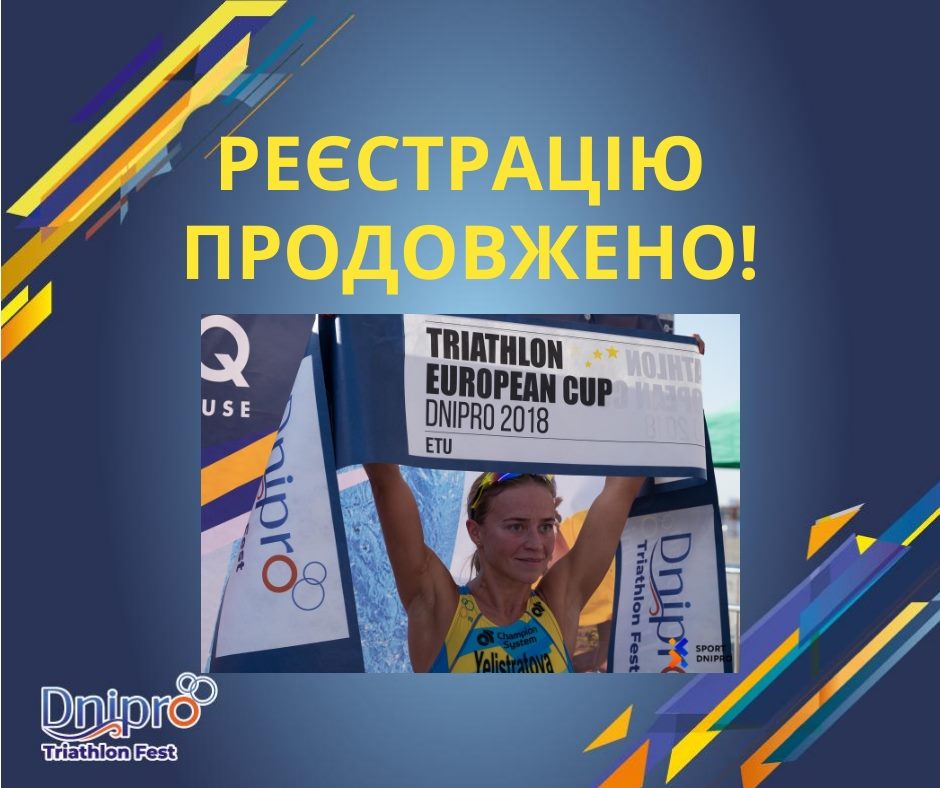 Well, having won in the first race, back in 2014 and then, when the event returned last year, we had expected to see the top Ukrainian athlete, Yuliya Yelistratova racing but with Tokyo fast-approaching, she has opted for the World Cup race in Huatulco, where she can potentially earn more points. A shame for Dnipro but it means the record books will see a new name, or names on the medal table.
Taking #1 will be Sara Vilic AUT. Her top ten finish in Weert is a good sign that she is on the way to a full recovery after breaking her collar bone some time back. A victory for her at the 2018 Székesfehérvár ETU Sprint Triathlon European Cup and her powerful riding in Weert over double the distance will have put her in a positive frame of mind ahead of this race.
She will have a challenge, of course from Ukrainian-born Kseniia Levkovska AZE who missed out on the lead pack in Weert. Margaryta Krylova UKR has been racing the World Cup circuit and after a disappointing performance in Weert, will be hoping to use her swim power to catch the leaders and to then ride hard on the quite challenging bike course that includes fast and flat sections as well as stiff climbs and tricky descents.
Poland's Marta Łagovnik can ride and run strong but still has work to do with the swim if she wants to come out in the front packs. However, over this sprint distance event, the risk of a bad swim is reduced and, perhaps not a medal but there is a good chance that she will collect points. Germany's Lina Völker can also be hoping for a good race. Her strong show in Liévin followed by a 4th in the Yasmine Hammamet ATU Sprint Triathlon African Cup at the start of May was a good acknowledgement that her winter training had been good.
Watch out too for Sofiya Pryyma UKR. The reigning U23 ETU Cross Triathlon champion, the 2018 World U23 Aquathlon champion, bronze medal winner here last year, is in with a great chance for a podium. Having celebrated her 21st birthday only a couple of days ago, victory here would be an amazing and very special present.
The Men's race will see Azerbaijan's Ukrainian-born Rostislav Pevtsov wear #1 and select the best place on the pontoon. An impressive 4th in Weert, saw his closing run pace take him through the pack. He was flying last weekend but will have a real battle in the fast-flowing waters of the mighty Dnipro. Sylvain Fridelance SUI was out of the water well in both Cagliari and in Weihai. His riding is good and he is a serious threat to Pevtsov.
All the way from Australia comes Callum McClusky. Having tasted victory in ETU European Cups before as a junior, he now races in the Elite and, as the 2018 U23 Oceania Champion, will be hoping to collect another gold.
Both Yegor Martynenko and Ivan Ivanov wisely chose to save their legs in Weert. Their DNFs there was more than likely tactical and they will come to the race in their home country, nicely rested. 4th and 5th last year, those who beat them are not on the start list. We might well see a Ukrainian-born male athlete on the podium.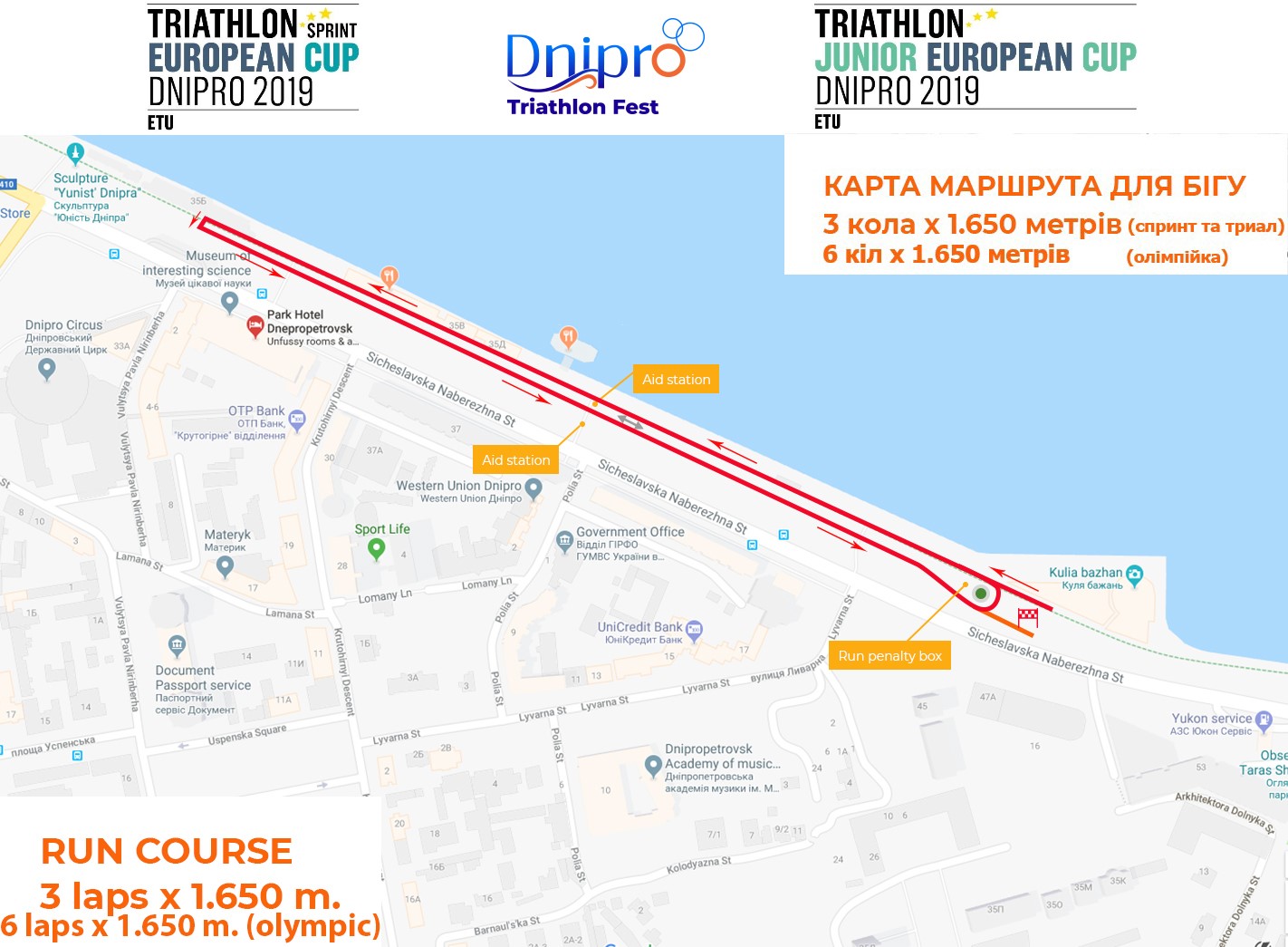 There is also an ETU Junior European Cup. They race the same sprint distance as the Elite and no doubt there will be many hours spent checking the results and comparing the two races. This race will also see a Junior Mixed Relay
For the Junior Women's start list, please click here.

For the Junior Men's start list, please click here.

We have, as this review was being written, the organisers have provided us with the media links for the race. You will be able to follow the race live by going to the ETU Live page, where both live feed and live tracking will be available.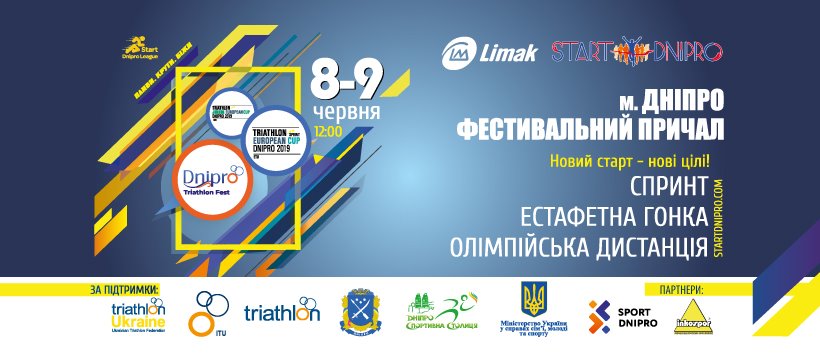 All information about the race can be found in the ATHLETES' GUIDE.
Please note.
The live feed / live tracking is not under the control of ETU and is provided by the LOC as a very welcome extra. It is not mandatory to provide this and the cost to an LOC is significant. If there are any technical problems with these subscription-free links, it will be the event organiser who will do their very best to resolve any issues. Unfortunately, this is not within the control of ETU Media – we simply share the links to you, the viewers and we are grateful for your understanding on this matter.
Related Event: 2019 Dnipro ETU Sprint Triathlon European Cup
Latest
Videos
---
Latest
Event Galleries