NEWS
Confirmation of Cross Duathlon and Triathlon Dolomiti Paganella together with Valencia and Zagreb
By laura@europe.triathlon.org
|
21 Jul, 2021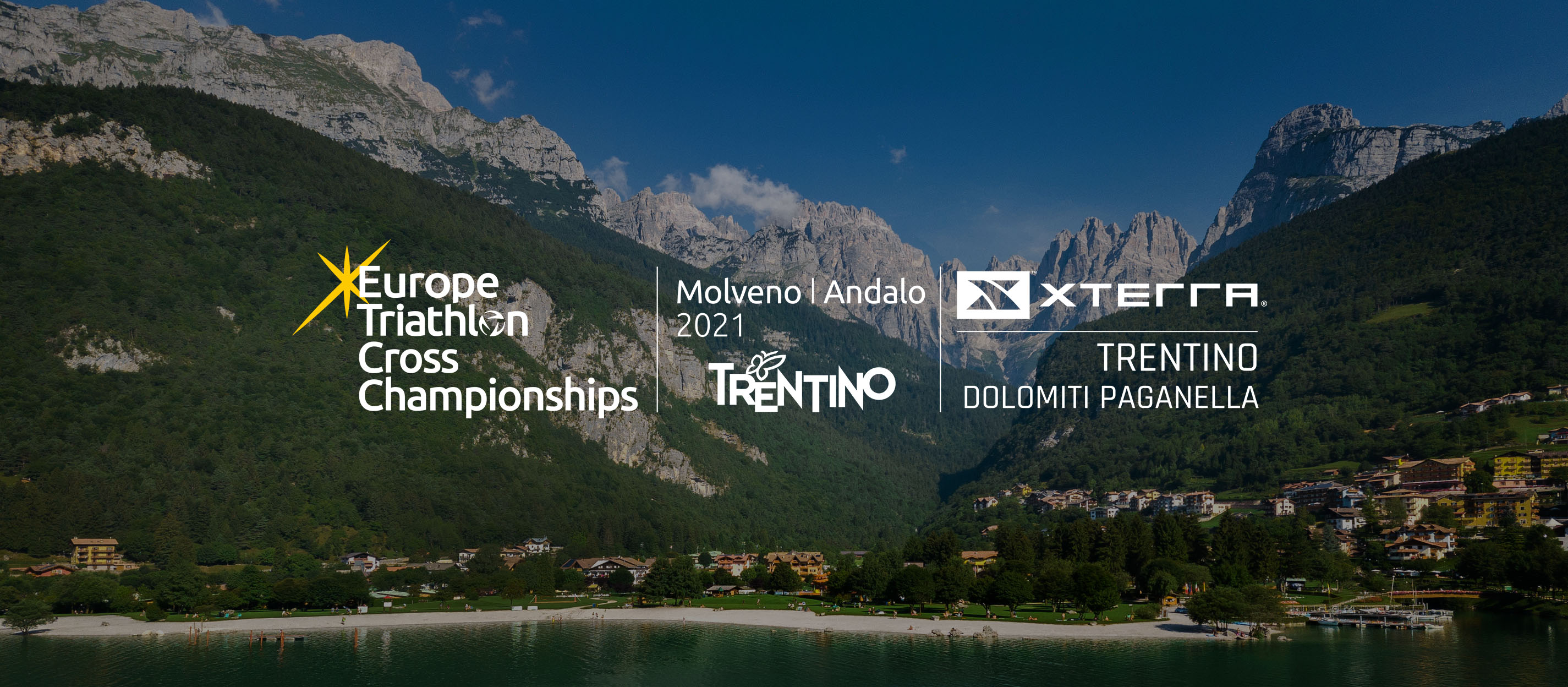 We are happy to announce that the 2021 Europe Triathlon Cross Triathlon and Cross Duathlon Championships are set to return to Italy this September. The race also doubles up as the inaugural XTERRA Trentino Dolomiti Paganella.
Athletes will experience swimming in one of the most beautiful lakes in Italy and riding the trails connecting the towns of Molveno and Andalo. Both races will conclude by running through spectacular forests, past waterfalls and through Andalo Life Park. Athletes will hope to showcase their fitness, talent, and skill as they contend for Europe Triathlon Elite/U23/Junior/Para-triathlon and Age-Group titles as well as the coveted XTERRA World Championship slots and the dream to go to Maui.
For more information, please visit here
Registration Procedure:
-European Elite/U23/Junior and Para-triathlon athletes should contact and register through their National Federation on the World Triathlon platform.
-All European AG athletes that want to race at the European Championship or the XTERRA Open race should register through the event's registration platform at http://www.trentinoeuropeanchampionship.com
. The AG athletes list will be sent to each federation for approval 45 days ahead of the event. Athletes will be notified if they are eligible to race at the European Championships. Non-eligible athletes will be automatically transferred to the XTERRA Open race category.
-Non-European Elite/U23/Junior/Para-triathlon and AG athletes are only eligible to race in the XTERRA Open category and may enter on the event's registration platform http://www.trentinoeuropeanchampionship.com
. We also have the confirmation that in the Europe Triathlon Championships Valencia the Age Group athletes will race either (or both) on a sprint and a standard distance triathlon. While the élite will race on the standard Olympic distance Championships. In Valencia there will take place also the Para European Championships.On the 24th of September: AG sprint, para (sprint), elite (OD) and on the 25th of September AG OD/SD.
Last but not least there is the confirmation of the Europe Triathlon Junior Cup Zagreb on the 12th of September. In 2022 Zagreb will also host the Europe Triathlon Youth Championships Festival. Plenty of great action is definitely coming!
Latest
Videos
---
Latest
Event Galleries