NEWS
Coimbra is next European round, watch it live here!
By laura@europe.triathlon.org
|
10 Jun, 2021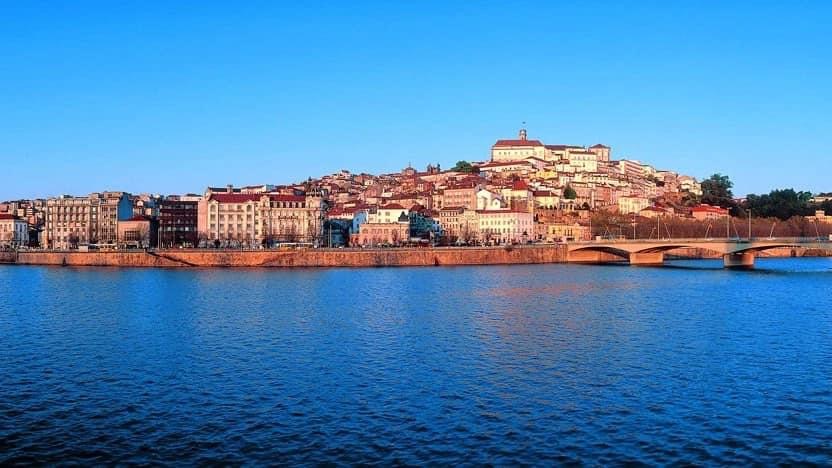 Saturday 12of June is round five of European events with the marvelous Coimbra in Portugal. Located in the centre of Portugal, Coimbra, a city of tradition and history, will host the Multisport Weekend Coimbra 2021. It will include for the first timethis international competition with more than 20 countries and a start list of 45 women and 71 men. The event will have its base in Parque da Canção, with a privileged view to the Mondego river, developing between the scenery of natural beauty of the river and the main arteries of the city.
The entire event will be streamed live on our website. Those interested may follow the race entirely. Below the link that will be active on Saturday. Coimbra is a new entry in the world of the European events, although the Portuguese organisers have a great experience, and just fresh from having set up the World Cup in Lisbon which was a very important event for the European Olympic qualifications still going on, both for the athletes and for the new Olympic medal of the mixed relay teams. It is a brand new race venue that will be implemented, but for sure everything will be spectacular as the Loc and the Portuguese Triathlon Federation know well how to carry out such organisations brilliantly.
The women's start is at 10 am and the men's is at 11,30 am.
In the men there is a big international field of athletes coming from 21 different countries. We have athletes from USA, Barbados, Bermuda and Mexico the farthest among all the other European Nations. The Austrian Lukas Pertl 7th in Caorle and Johannes Vogel from Germany 3rd in the African Cup in Hammamet, together with the Norwegian Jørgen Gundersen and the Spanish Sergio Baxter Cabrera 5th in Caorle will have to defend the podium from the home athletes Alexandre Nobre and Ricardo Bautista. The bike and run race courses are very flat and fast. Definitely helping those who prefer easy bike and fast runs under the strong Mediterranean sun.
A pontoon start will lead the athletes in an anti clockwise 750m right to the transition, for a 4 laps of almost 5k bike and a 2 laps run to the final finish. Probably in the men's race the heat is to be the principal enemy to deal with.
In the women 13 Nations are represented and we have athletes coming from Colombia, Philippines and USA among all our European Nations. The Swiss Estelle Perriard top ten in Olsztyn and Caorle will have to defend from the Austrian Pia Totsching, the Italian Bianca Seregni 4th in Dnipro and the home athletes Melanie Santos, Helena Carvalho and Vera Vilaca.
The challenge is open and we will see who will be the strongest and fastest runner on Saturday.
Don't miss the live to follow the athletes during the race!
Race courses here
Élite men starting list
Élite women starting list
Latest
Videos
---
Latest
Event Galleries