NEWS
Bergere and Bremond victorious as French athletes dominate again in Vierzon
By David Peddie
|
11 May, 2014
The French Junior Triathlon team continued their impressive form in 2014 with another double victory at Vierzon in the ETU European Junior Cup.
This time it was the turn of Leo Bergere and Celia Bremond to claim their maiden European Cup victories, following on from Maxime Hueber-Moosbrugger and Cassandre Beaugrand's success in Quarteira last month.
In the Junior Women's race, Bremond led home a French podium with Jeanne Lehair in second and Mathilde Gautier in third.
In the Junior Men's race, Bergere finished ahead of Gustav Iden (NOR) in second and Jonathan Wayaffe (BEL) completed the podium.
It means that after just two races, the French team have established a strong lead in the new ETU Junior Nations Ranking. The ETU launched the new ranking to encourage more participation from all Federations in the ETU European Junior Cups and European Championships.
Each athlete will score ranking points as normal in the ETU European Junior Rankings. At the end of the season, the ranking points of the highest three male athletes and highest three female athletes per National Federation will be added together.
These accumulated points will form the basis of the new National Federation ranking. The new ETU Nations Ranking can be viewed here.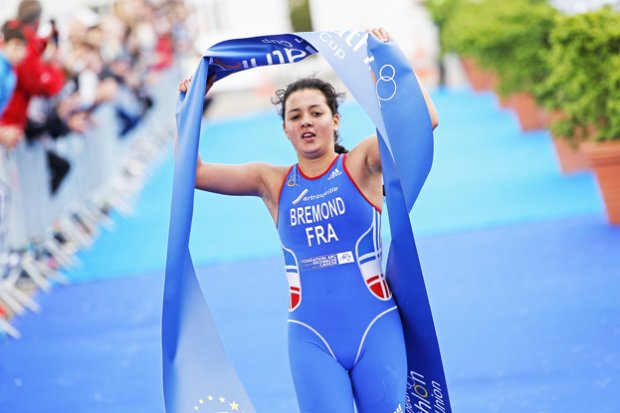 Related Event: 2014 Vierzon ETU Triathlon Junior European Cup
Latest
Videos
---
Latest
Event Galleries