NEWS
An international field ready for Banyoles European Cup
By David Peddie
|
24 Jul, 2014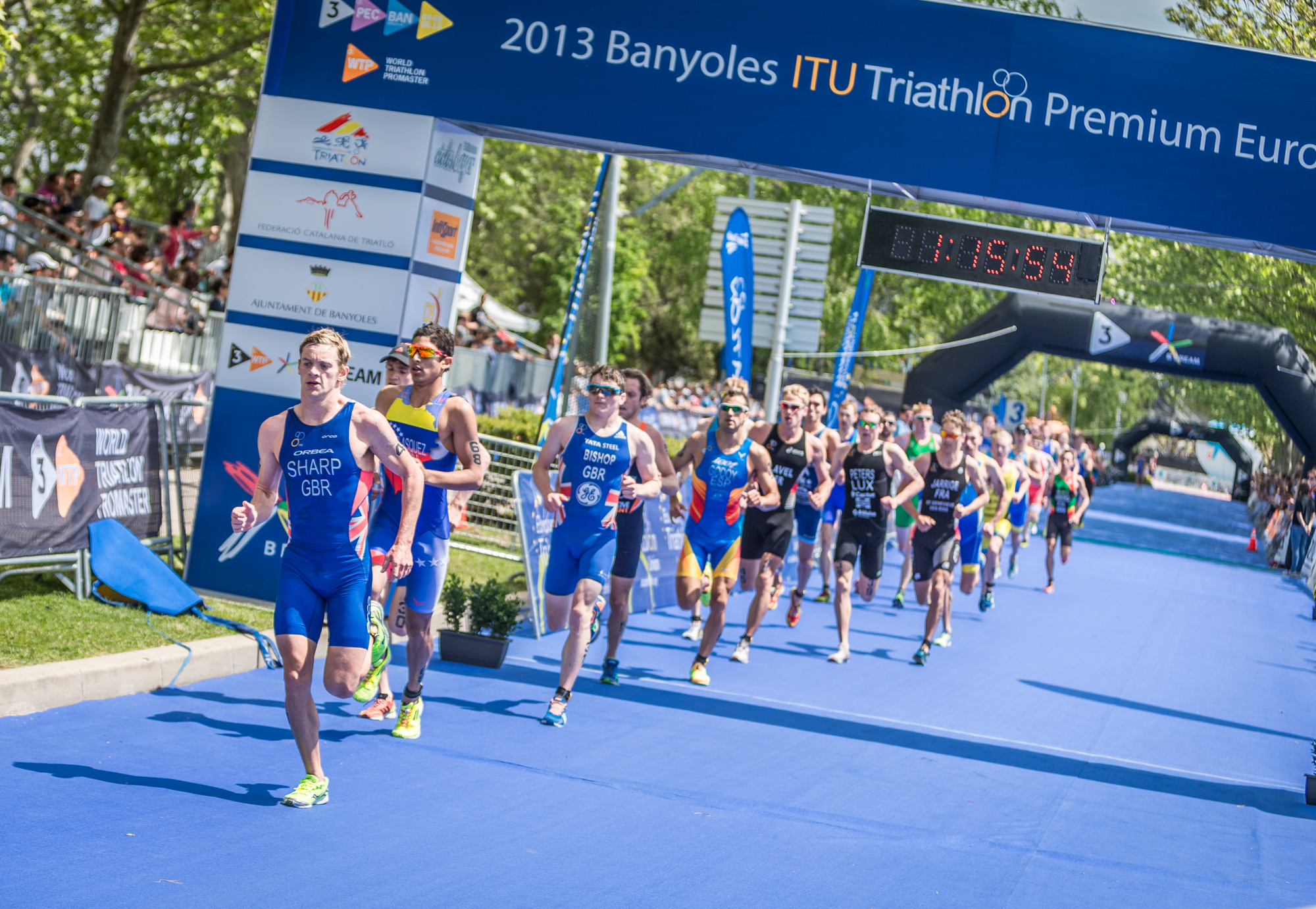 An international line-up of triathletes return to Banyoles for the fourth year in a row for the ETU European Cup.
Since 2011, Banyoles has been a permanent fixture on the International triathlon calendar, hosting three European Cups and a World Cup race in 2012.
This year the start list retains much of a 'World Cup' feel with a host of athletes from nations such as Australia, New Zealand, USA, Canada and Mexico set to do battle with their European counterparts.
Elite Women Preview
There is a real opportunity for one of the Elite Women athletes to make a breakthrough and record their first ETU European Cup win.
The start list contains a wealth of racing experience but one in which podiums and victories are rare, meaning a wide open race awaits.
Only Australia's Felicity Sheedy-Ryan (AUS) has won multiple European Cup races. She has five under her belt, including this race in 2011. Nevertheless, the likes of Emmie Charayron (FRA - 2011 European Champion) and Lois Rosindale (GBR - 2013 U23 European Champion) will be confident having both recorded top ten finishes on this course.
Tamara Gomez Garrido (ESP) finished 3rd here last year and will enjoy the backing of the passionate home crowd.
Elite Men Preview
There is an equally intriguing lineup in the Men's race, where a strong Australian team including Brendan Sexton, Peter Kerr, Declan Wilson and Jacob Birtwhistle will be a force to be reckoned with. Wilson has won a European Cup before, in Holten last year, and Birtwhistle is the new Junior World Duathlon Champion.
The French team have an excellent pedigree in Banyoles with Etienne Diemunsch and Aurelien Lebrun both winning silver medals here in 2011 and 2013 respectively. Frederic Belaubre returned to the podium in Geneva last weekend and is in good form.
Mark Buckingham (GBR) was 4th in 2012 and another British threat will come from Gordon Benson, the new U23 European Champion.
Elite Women Start List (0900 start CEST)
Related Event: 2014 Banyoles ETU Triathlon European Cup
Latest
Videos
---
Latest
Event Galleries