NEWS
UPDATE: A sad loss to the triathlon community
By Paul Groves
|
08 Oct, 2014
Sad news is never easy to pass on. Sad news always hurts. ETU was informed today by the Federacao de Triatlo de Portugal of the sudden passing of their CEO, Nuno Dias.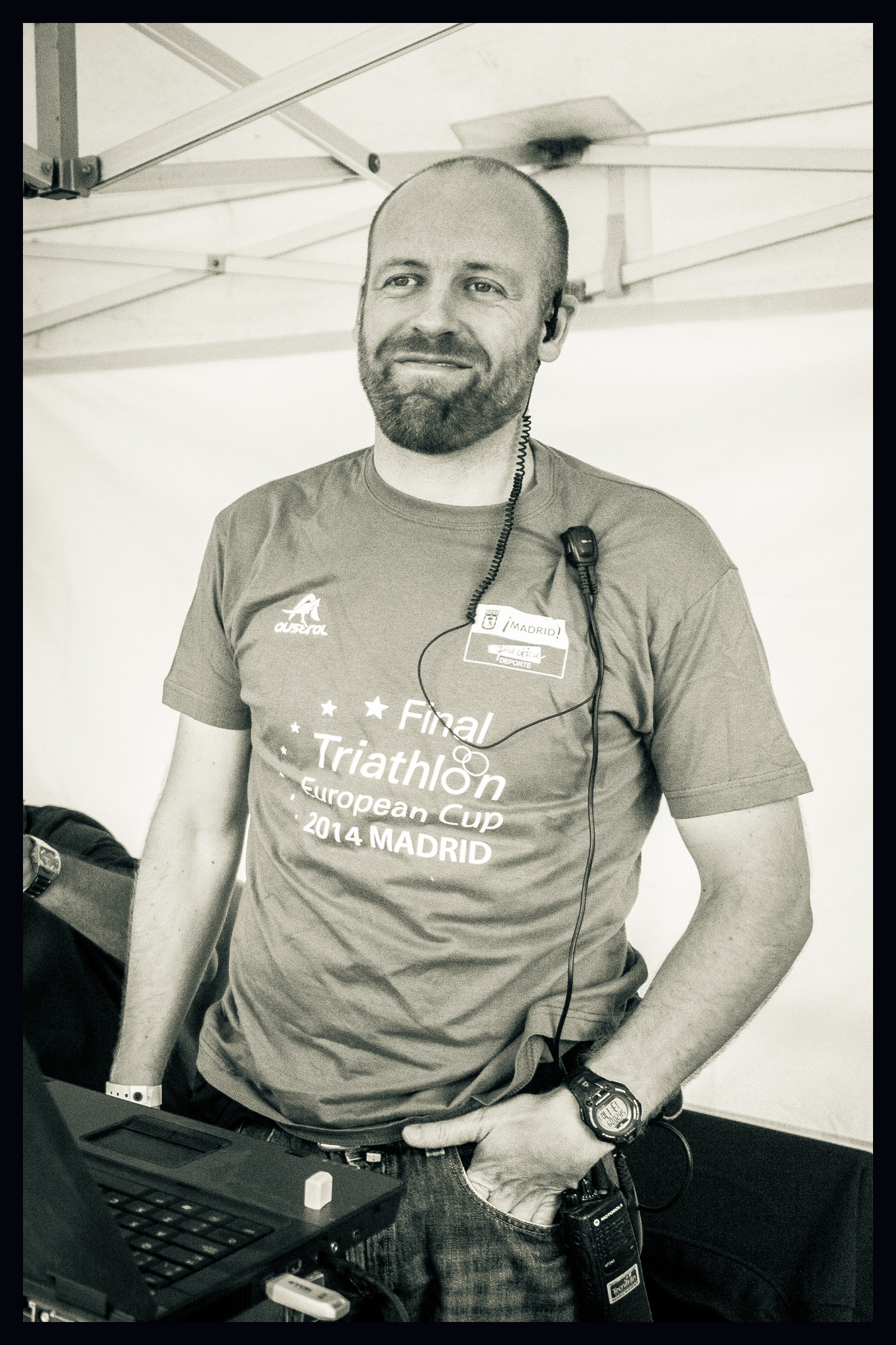 ETU President, Renato Bertrandi, "There are few words to express the sadness for the departure of a great person and an enthusiastic support of our great sport, triathlon. I met Nuno in Madrid during the recent and very successful ETU Final. He played no small part in ensuring the quality delivery of that event. His enthusiasm and love for triathlon greatly impressed me. In between commentating he was keen to start discussing plans for the European Championships due to be held in Lisbon in 2016. He showed such professionalism and love for his Federation. His passing really is a huge loss."
The treasurer of the ETU, Alicia Garcia, who worked closely with Nuno at the Madrid Final, "We have had today the sad news of the death of our colleague and friend Nuno Dias. Nuno was taking more and more responsibility in the world of triathlon. He first came to notice as a commentator. Later he became involved with the Portuguese Triathlon Federation, taking on the role of CEO. He was the voice to be heard at several of our championships and most recently gave an excellent live commentary at the ETU Final in Madrid. From ETU we would like to send our most sincere condolences to Nuno's family and friends. Nuno, we will always remember you."
Previous CEO from the Portuguese Federation, David Vaz, "Nuno Dias began his swimming career in a young age at Sport Algés e Dafundo (SAD), a famous club near Lisbon. He was one of the top national swimmers of his generation, having specialised in 1500m and later in open water. After his swimming career, Nuno Dias took up Triathlon. He returned shortly after to his first club, SAD, as a Swim Coach. At the same time he was working with the Portuguese Swimming Federation as organiser of events (especially International ones and Open Water) but continued as well as National Coach for the Open Water Team. Indeed it was Nuno Dias who led the Portuguese Team that took part in the Open Water events in Beijing 2008 Olympics.
From 2010 he began his collaboration with the Portuguese Triathlon Federation. The most visible form of collaboration with our Federation was as race announcer in national and international races. This was a role in which Nuno Dias showed great ability and for which he was internationally recognised. Nuno Dias was the announcer Madrid's World Triathlon Series, the 2012 Eilat European Triathlon Championships and numerous other events. From the second quarter of 2014 he assumed a permanent role within Portugal's National Federation as CEO.
Alongside with his work in the Portuguese Federation, Nuno Dias collaborated actively with Sport TV and numerous organisations of Swimming, Athletics and Triathlon events. As an athlete and coach Nuno Dias was always committed, rigorous and methodical. These values he took to his professional career and to which he added great kindness, politeness, and sense of mission."
These three voices join the many hundreds who knew Nuno, who worked with him and who raced and heard him commentate. As one they lament his passing.
Funeral Nuno Dias (updated)
The Portuguese Triathlon Federation advises that the funeral service of Nuno Dias is scheduled for October 10th from 17.00 at the Church of Nossa Senhora do Cabo, in Linda-a-Velha. The burial is planned for Saturday at 14h, the cemetery of Oeiras.
Latest
Videos
---
Latest
Event Galleries