Development
Updated: 22 Oct, 2018 08:54 am
ETU Development Programmes
ETU invests a significant amount of funds to help the growth and infrastructure of the developing National Governing Bodies in Europe. In 2017 and 2018, this amounted to approximately €200,000.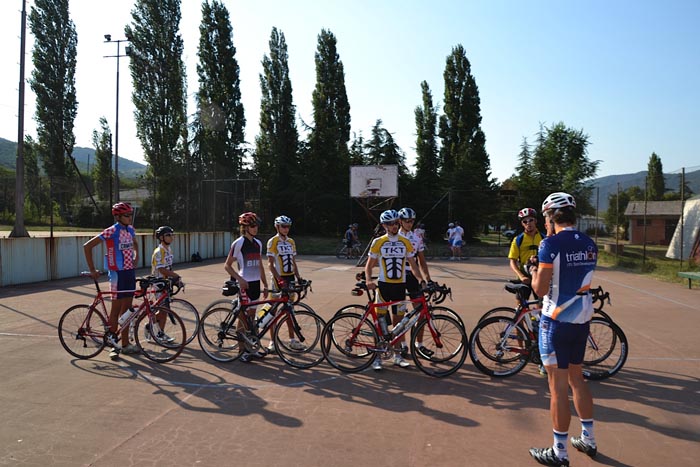 The categorisation of the National Federations in Europe:
| | |
| --- | --- |
| Category 1 | Countries with no NF affiliated to ETU and no programme in place |
| Category 2 | Countries that have a NF in place but are lacking in the ADP Programme and have no National Coach Education Programme in place |
| Category 3 | Countries with a NF in place and an ADP but need assistance to advance pipeline programme and coach education programme to an elite level |
| Category 4 | Countries that have a NF, ADP, CE programme and Events calendar in place but still in need of advanced programme to ensure sustained competitive excellence |
| Category 5 | Countries that are self-sufficient in terms of sport development and fully functional in all aspects of the ADP through to High Performance with a sustained level of competitive excellence. |
Every year funding is directed towards three main areas; Athlete Development, Coaching and Technical Officials. ETU organise athlete development camps that have grown hugely year-on-year, providing coaching and education for athletes and coaches from emerging and developing National Federations. These federations are also supported by Technical Official and Coaching Courses organised in their regions to ensure the growth and development of the sport.
To read more about the work of the ETU development committee over the last number of years, click here.
ETU Development Camps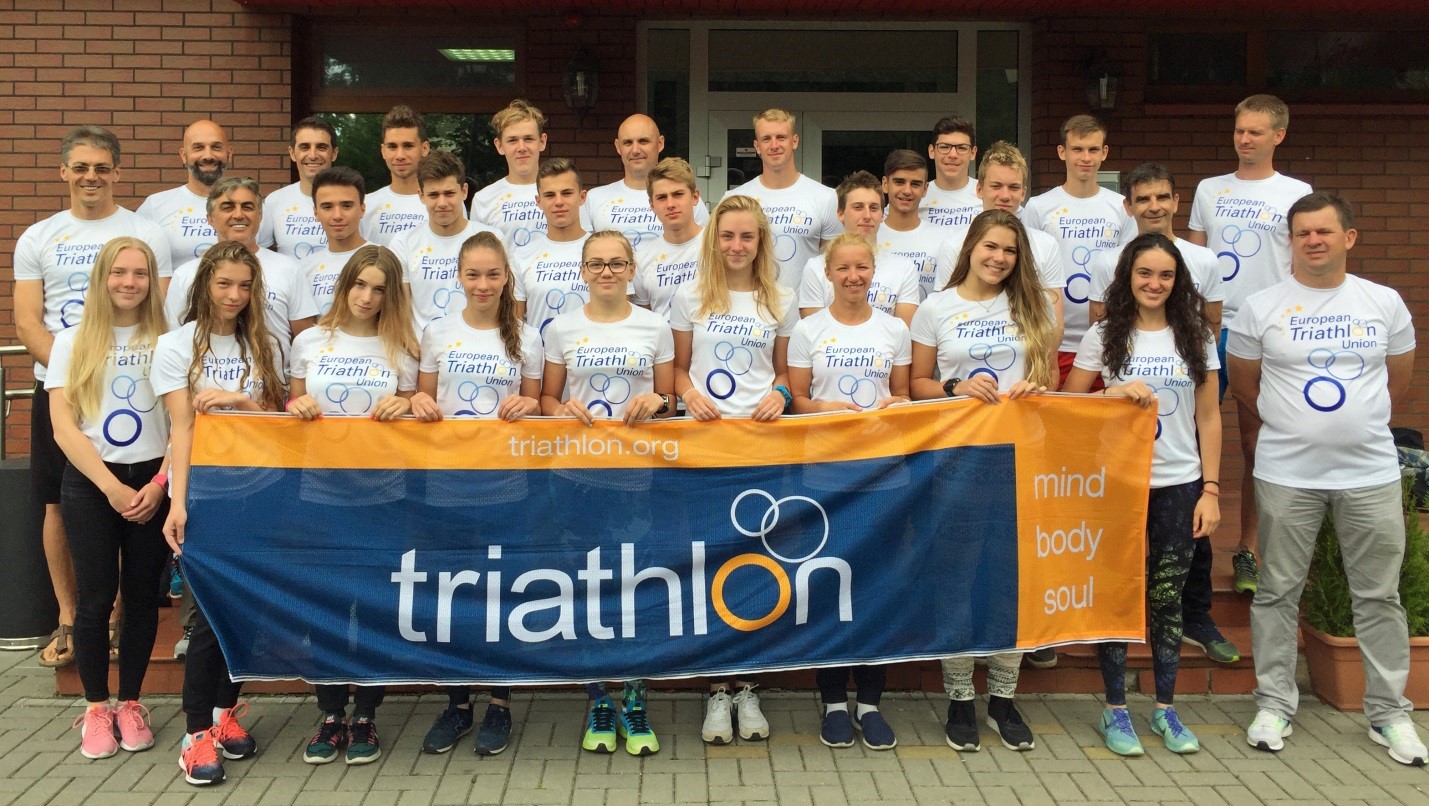 The ETU run a number of development camps that take place each year for athletes and coaches from emerging and developing ETU National Federations. Those selected to participate will have the chance to learn from outstanding staff made up of top level international triathlon coaches. For further information on upcoming camps and selection criteria click here.
2018 ETU Development Team
In 2014 an ETU Development Team was set up. This enabled 23 athletes from 11 countries, selected by a panel of ETU experts following nomination by their national federation, to get specific support from three experienced coaches that enabled them to prepare for 4 different international races around Europe. They performed then as one single international ETU team. This is a great way to build confidence, team-spirit and athletes of the future.
In 2018, the ETU Development Committee will send a development team to four races. Below is a list of the selected ETU European Cup Events and the athletes on the ETU Development Team for that event:
Olsztyn ETU Sprint Triathlon European Cup, 26 May
Luka Grgorinić (CRO), Luka Paliska (CRO), Luka Dumančić (CRO), Lucija Petrovic (CRO), Zara Bakovic (CRO), Ivana Granosa (CRO)
Dnipro ETU Sprint Triathlon European Cup, 2-3 June
Mikita Katsianev (BLR), Matus Verbovsky (SVK), Milan Tomin (SRB), Kristina Jesenka (SVK), Daryna Moskalenko (AZE), Daniela Leitane (LAT), Merolli-Mai Kivemets (EST)
Malmö ETU Sprint Triathlon European Cup, 5 August
Matevž Planko (SLO), Henry Rappo (EST), Kevin Vabaorg (EST), Savelijs Suharževskis (LAT), Henrika Parvianen (FIN), Astrid Snall (FIN), Evelina Tomkeviciute (LTU), Eva Skaza (SLO)
Székesfehévar ETU Sprint Triathlon European Cup, 25 August
Klemen Bojanc (SLO), Velizar Velizarov (BUL), Hristo Yovev (BUL), Alexander Ion (ROU), Nicolae Seita (ROU), Andrea Balan (ROU), Katja Hocevar (SLO), Tjaša Vrtacic (SLO)
Coaches
Coach Development and Education plays a pivotal role in the development of the sport of triathlon at both national and international levels. In conjunction with the International Triathlon Union (ITU), ETU have been providing a number of courses in Europe for coach education for the NFs of categories 2 and 3.
For further information about ITU Coach Development and upcoming courses, visit the ITU website here.
Technical Officials
There are 3 levels of International Technical Official Education. At level I, Technical Official courses usually include only Officials from the region around the organising country, while on level II and level III the participants are more spread over Europe.
The consideration on the location of the Technical Official courses is made with the assistance of ITU. The educated Technical officials are used in ETU European Championships, ETU (Junior) European Cups, World Cups and World Triathlon Series Events which take place in Europe.
For further information on Technical Official courses in Europe visit the ITU website here.
Find your National Federation