Development
Updated: 26 Jun, 2018 02:18 pm
ETU Development Programmes
The ETU invests a significant amount of funds to help the growth and infrastructure of the developing National Governing Bodies.
in 2013 a total of €120,000 was granted to specific federations for specific development projects. This has been increased in 2014 to €180,000.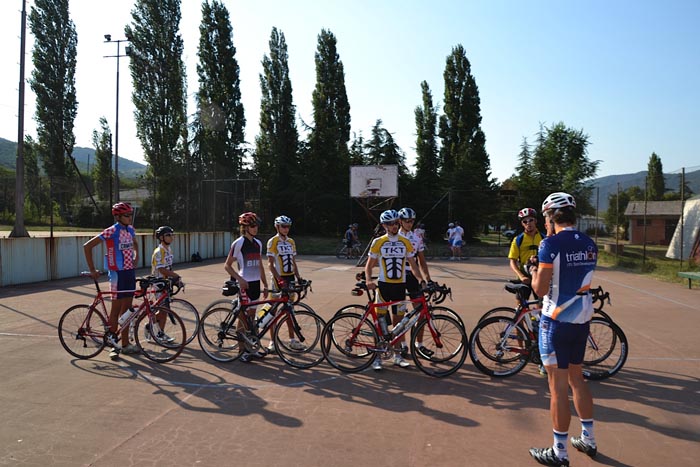 ITU provided €120,000 for European Development Projects in 2013 and 2014 and ETU was able to add a further €60,000 to this sum for 2014.
Back in 2013 36 individual national projects received funding that amounted to €90,000 and this rose to 41 projects in 2014 that received a total of €115,000. The balance of available funds was spent on common projects that were open to all national Federations that fell into categories 2 and 3.
In 2013 the funding provided by ETU through the development committee enabled 26 young athletes from 14 different countries to gain more international experience through participation in 4 major international races.
In 2014 an ETU High-Performance Team was set up. This enabled 23 athletes from 11 countries, selected by a panel of ETU experts following nomination by their national federation, to get specific support from three experienced coaches that enabled them to prepare for 4 different international races around Europe. They performed then as one single international ETU team. This is a great way to build confidence, team-spirit and athletes of the future.
The ETU Development Committee also provided education in 2013 for two Technical Officials' courses; one in Lithuania and one in Serbia. This enabled 28 officials to make the step up from officiating at the top of their national events onto the international scene. In 2014 the committee was able to fund four courses; in Romania, Greece, Slovenia and Italy. This delivered 75 officials onto the international education pathway from 11 different countries.
Alongside these courses were also education programmes for coaches. One of these was runin Norway and one in Croatia in 2013. 44 coaches attended these courses from 8 countries. In 2014 only one course took place. This was attended by 20 coaches from 9 different countries.
In Georgia a "Combo Course" was held for athletes and technical officials in 2014. Athlete development camps took place in three locations; in Serbia, in 2013, 17 athletes and 5 coaches attended from 10 different countries; in Lithuania and in Slovenia in 2014 35 athletes and 13 coaches got together from 14 countries.

2018 ETU Development Team
Olsztyn ETU Sprint Triathlon European Cup, 26 May
Athletes: Luka Grgorinić (CRO), Luka Paliska (CRO), Luka Dumančić (CRO), Lucija Petrovic (CRO), Zara Bakovic (CRO), Ivana Granosa (CRO)
Dnipro ETU Sprint Triathlon European Cup, 2-3 June
Athletes: Mikita Katsianev (BLR), Matus Verbovsky (SVK), Milan Tomin (SRB), Kristina Jesenka (SVK), Daryna Moskalenko (AZE), Daniela Leitane (LAT), Merolli-Mai Kivemets (EST)
Malmö ETU Sprint Triathlon European Cup, 5 August
Athletes: Matevž Planko (SLO), Henry Rappo (EST), Kevin Vabaorg (EST), Savelijs Suharževskis (LAT), Henrika Parvianen (FIN), Astrid Snall (FIN), Evelina Tomkeviciute (LTU), Eva Skaza (SLO)
Székesfehévar ETU Sprint Triathlon European Cup, 25 August
Athletes: Klemen Bojanc (SLO), Velizar Velizarov (BUL), Hristo Yovev (BUL), Alexander Ion (ROU), Nicolae Seita (ROU), Andrea Balan (ROU), Katja Hocevar (SLO), Tjaša Vrtacic (SLO)
To highlight the work of the ETU Development programmes one major success story is the the Estonian athlete who with the help of the programmes has gained a slot for the Rio Games. Her thoughts from the Olympic Village are detailed below: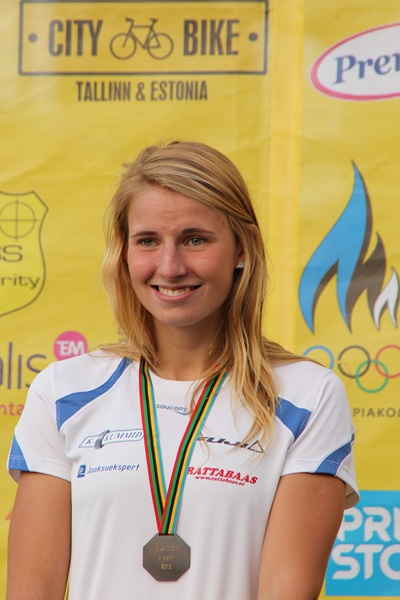 Although I've done sport basically my whole life and triathlon since 2007 I haven't been dreaming of being an Olympian from a young age.
I've just enjoyed being active and the emotions sport gives. My Olympic dream has slowly grown with me. In 2012 before London when I was doing very well at the European junior cups people who didn't really know how the system works were asking me am I going to the Olympics? That's when I started to think that I could be good enough to try to qualify for the next one. It sure wasn't an easy road and that makes it even sweeter. And to see how happy all the peo
ple who have supported me through all these years are is just wonderful and makes it all worth it. And I'm very glad that a triathlete from Estonia is back on the start line since Marko Albert's last Olympic race in B
eijing in 2008. It's great for triathlon in Estonia and I really hope that at least one little girl would try this wonderful sport thanks of me.
All this wouldn't be possible without the development program. The support from both ETU and ITU has been massive. Helping me to get to the races to get valuable experience and to training camps where I've had the chance to learn from the best coaches and athletes has helped me a great deal. But the most important thing is to feel that someone is believing in you and that you are capable of big things. Being a part of the development team has given me so much belief in myself.
I've been in the Olympic village for 2 days now and the race is still 8 days away. I has been a bit overwhelming but I'm staying focused on my training and preparing for the big day. Getting the training done is a bit more complicated than back home, but everything can be done. But the atmosphere of the Games is amazing and very motivating. I feel so fortunate for being a part of it!
All the best,
Kaidi
Find your National Federation