NEWS
Youth Olympic Qualifier in Banyoles - it will be intense !
By Paul Groves
|
06 Jul, 2018
Banyoles this weekend will be one that in years to come will be looked back upon by many athletes. This weekend will be perhaps the biggest challenge so far in the racing career of almost 150 athletes as they race against each other to try and secure the limited number of available spaces that will take them to the Youth Olympic Games in Buenos Aires later this year.
The first YOG too place in Singapore in 2010 and then moved to Nanjing. This year, it will be hosted by the Argentinian organisers in the capital. This is truly a massive event and for any athlete to be selected to race for their nation, the honour is without equal.
Click here for the closing ceremony from Singapore, with the all-important speech from the President of the IOC, Thomas Bach. His words will leave you with no doubt about the importance of participation.
The venue could not be better suited to triathlon.
2011 - ITU Premium European Cup
2012 - ITU World Cup
2013 - ITU Premium European Cup
2014 - ITU European Cup
2015 - ITU U23 European Championships
2016 - ETU Triathlon Clubs European Championships
2017 - ETU Triathlon Clubs European Championships
Event Schedule
Friday 6
15:30 Bike Course Familiarization
16:00 to 17:00 Swim Course Familiarization
18:00 YOG Athletes Briefing Mirallac Hotel
Saturday 7
10:45 Youth Women Event
12:30 Youth Men Event
Sunday 8
Click here for the Athletes' Guide.
70 Women representing 28 nations will line up. For the men, also 70 athletes but from 30 nations. This will be the biggest meeting of nations that ETU has seen for a while.
Amongst the women, Alvetina Stetsenko RUS, will wear #1. Born in 2001 and with a career best 4th in the Dnipro race, where she posted the fastest closing run. She will face the more experienced athlete from Denmark, Sif Bendix Madsen. She burst onto the scene with a victorious gold at the 2016 Tiszaújváros ETU Triathlon Youth European Championships Festival and then consolidated her record with a gold at the 2017 Holten ETU Triathlon Junior European Cup after breaking the race apart at the 2017 Kitzbühel ETU Triathlon European Championships to take her team to gold. On paper, she is the one to beat.
However, it has been a busy year and with the exam season pretty much over, these young superstars have been doing their very best to balance study and training. Inês Rico POR, will be hoping to reproduce the form that took her to gold in the 2017 Panevėžys ETU Triathlon Youth European Championships Festival and then to silver at the 2018 Quarteira ETU Triathlon Junior European Cup. Fast running Maeve Gallagher from Ireland will arrive with the thrill of winning silver at the recent Bucharest event. She was some way ahead of Estonia's Merili Mai Kivimets, who has steadily improved as she races more.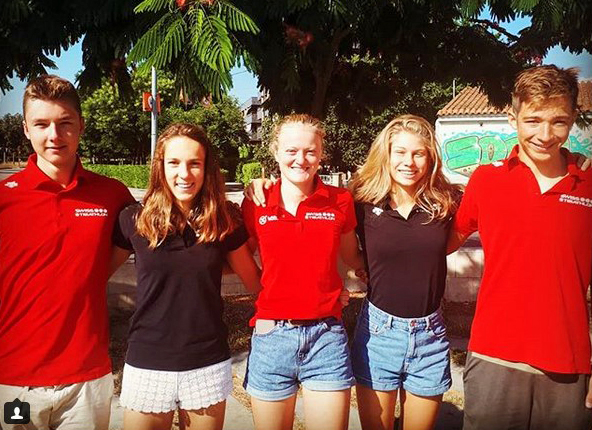 The Israeli team had a great day at the Dnipro race and used it to select athletes for future races. Winner of the bronze medal there was Shira Katz. A strong runner, if she gets into a working group on the bike, she could be in with a chance. Poland will be cheering for Julia Sanecka. Winner of the bronze medal at the 2017 Zagreb ETU Triathlon Junior European Cup, this is going to be a big test for her.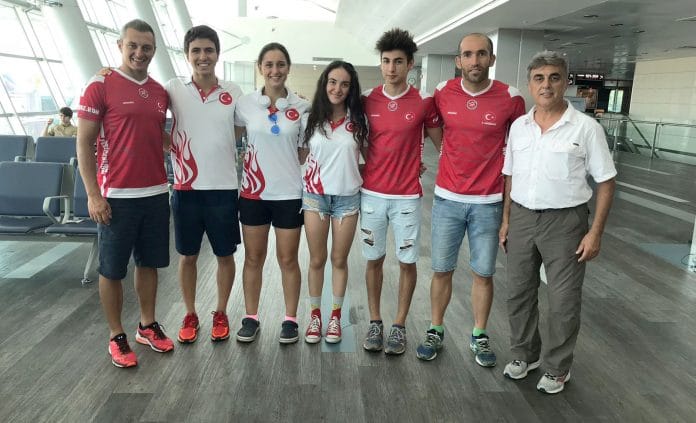 Portugal also fields Mariana Vargem. Turkey, re-juvenated after its recent triathlon-elections, will see Sarah Alara İskin do her best for a place at the Games along with Belgium's Elise Tahay.
These are the top-ten ranked athletes.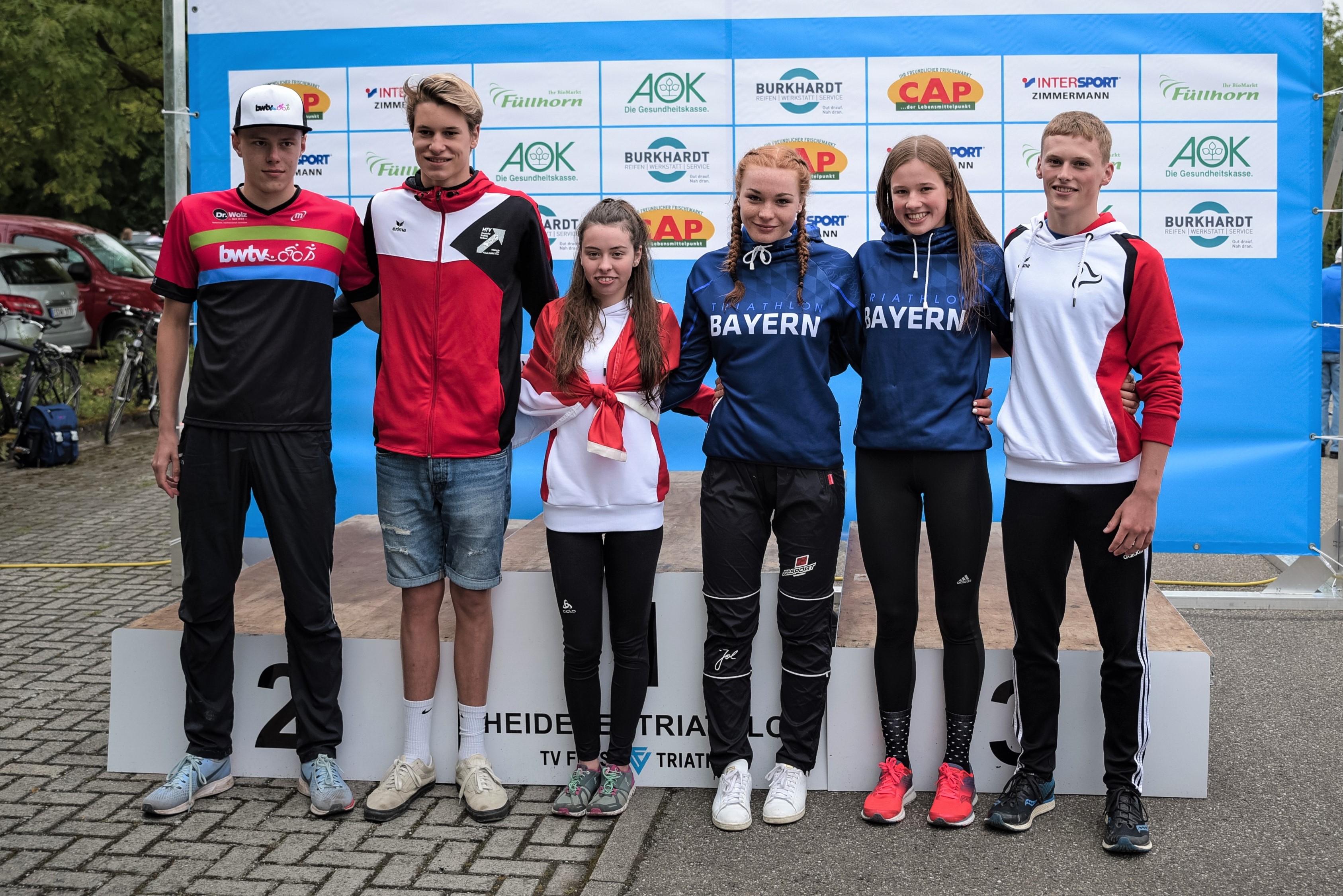 Amongst the men, the top number goes to New-Zealander, Dylan McCullough. He has already qualified for Buenos Aires, having won the 2018 New Plymouth OTU Triathlon Oceania YOG Qualifier and Junior Oceania Championships but this race in Banyoles may give him an extra bundle of points. His 16:24 closing run in New Plymouth in March this year was not reproduced in Holten and Banyoles may see the turbo-chargers kick in.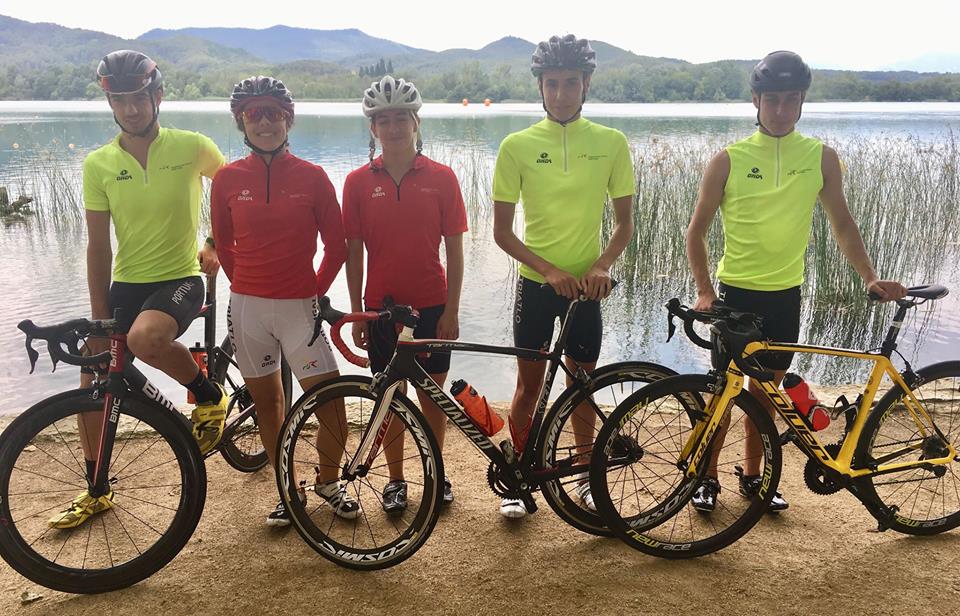 José Vieira POR, will be racing for a top-ten finish and will rely on his solid swim / bike combo to find a pack at the front of the bike. Israel brings two athletes to the top-ten of the rankings but a large team.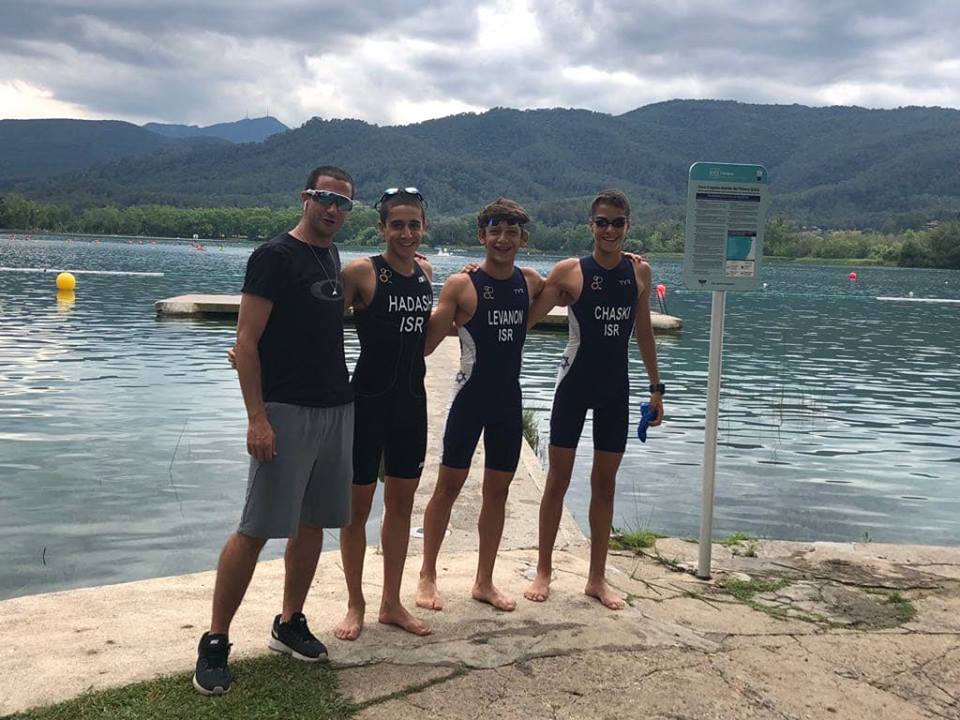 The results from Dnipro recently show that there has been some hard work going on in Israel between the coaches and athletes and it will be Itamar Shevach Levanon, who took the silver medal in Ukraine, who races wearing #3. Elai Izhak Chaski just missed out on the podium in Dnipro, with his run speed not quite able to match that of the medal-winners. A return to the track in recent weeks might have given him that extra bit of pace that is needed.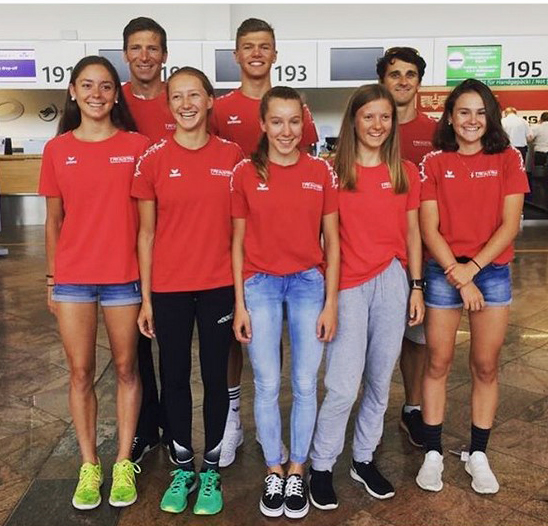 Jan Škrjanc will fly the flag for Slovenia and will use all the skills that he picked up on the ETU Development Camps. Coming off a solid performance in Bucharest, Romania will be tuning in to see if Erick Rogoz Lörincz can get that ticket to Argentina. He has been steadily improving with each race and can certainly hope for a top ten finish.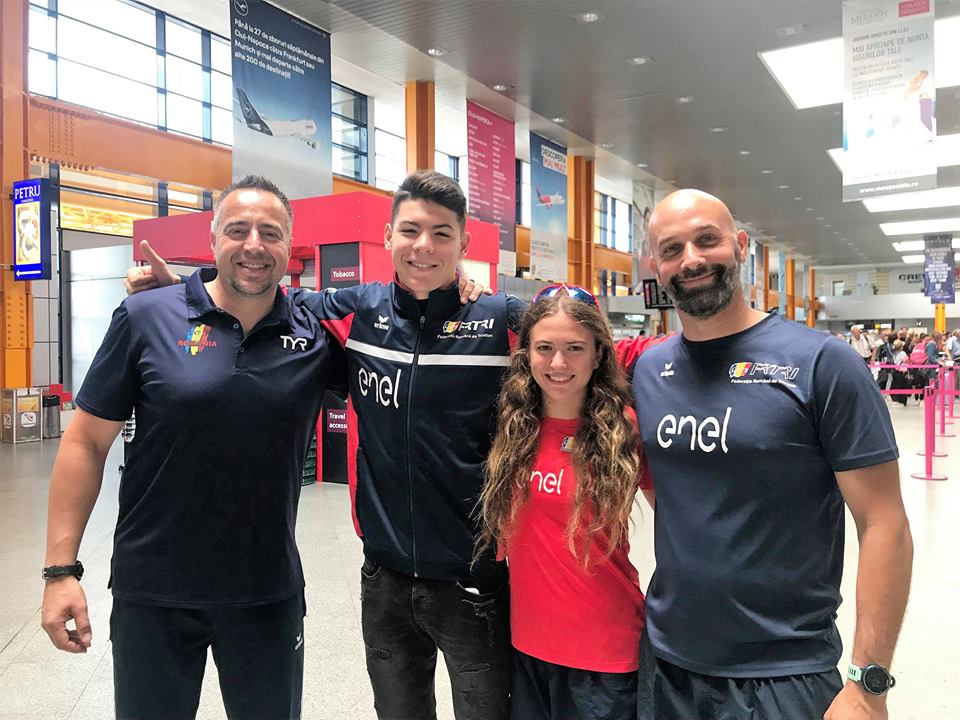 Daniel Dixon GBR is pretty new to the international racing circuit and with a 4th in Kitzbühel recently his swim and run showed that he is one to watch. Andreas Carlsson SWE is consistently fast on the run but will have to work hard to make the podium in Banyoles. A top five would delight the Swedish fans. The Czech Republic's Radim Grebik lost out on the bike in Kitzbühel but he too, with strong swim and run abilities, will hope to benefit from a fast-moving peloton this weekend.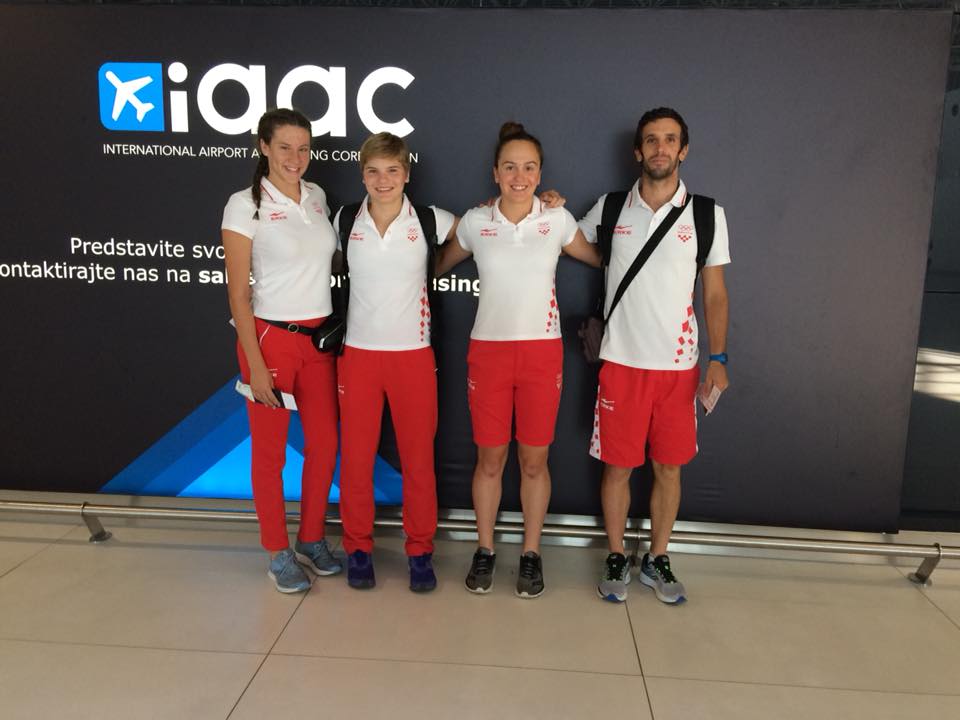 Last of the top-ten numbers goes to Italy's Alessio Crociani. He had a superb race in the semi-final in Kitzbühel, to win ahead of Hungary's Zsombor Dévay. We can expect to see him pushing the pace on the swim and to be amongst the first athletes out of the lake.
So, that is the top-ten ranked athletes in the race.
Follow the race with live-tracking
Related Event: 2018 Banyoles ETU Triathlon European YOG Qualifier
Latest
Videos
---
Latest
Event Galleries