NEWS
Weert set to be a showdown for Dutch Elite Men
By Paul Groves
|
07 Jun, 2017
With a repeat battle between the top three Dutch male athletes looking very likely, we can all watch the race on the live feed.
Yes, this weekend, 2019 European Championships bidders are providing a High Definition Live-Feed for the race. Great news for triathlon fans: You will be able to watch Weert LIVE, as a result of the successful co-operation between the event organisers and New Media Corporation. From 13:45 (CET) on Sunday 11th June – click the link on the event website and follow the race from the comfort of your own home! We will of course provide you with the exact link once it is published but this is a really great way to get people involved in the race.
Weert?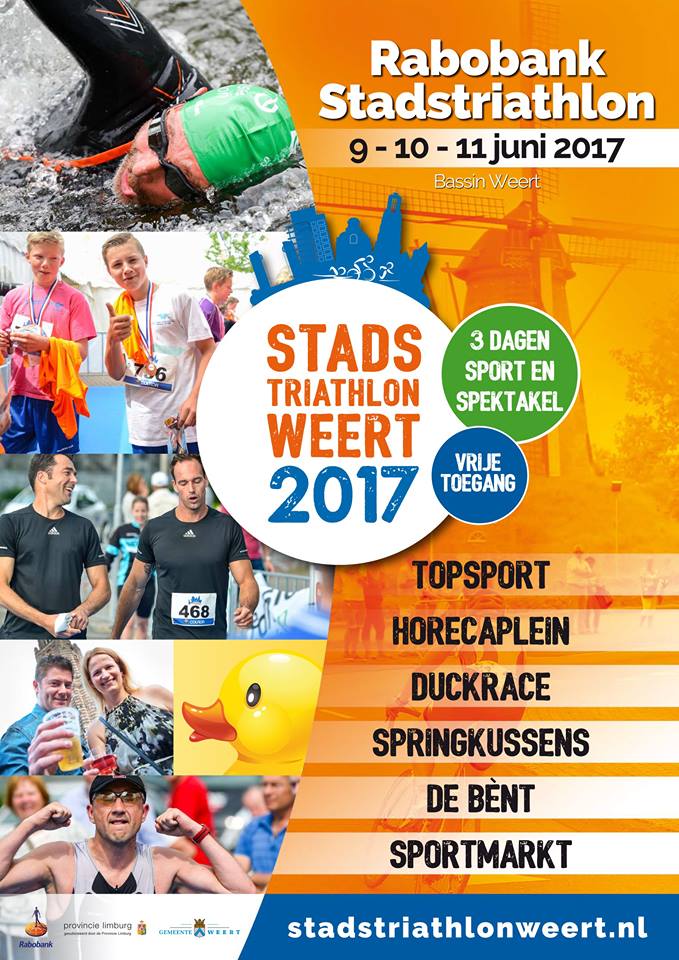 A small town tucked away near Eindhoven in the South-Eastern part of the Netherlands. Just under 50,000 inhabitants and in many ways, very similar to Holten where triathlon has become a way of life. Weert hosted the Dutch Junior Championships, which served as the test event for the European Youth Olympic Games qualifier in 2014. Since then, the Dutch nation al championships have used the venue and for the past two years we have had a very successful European Cup there.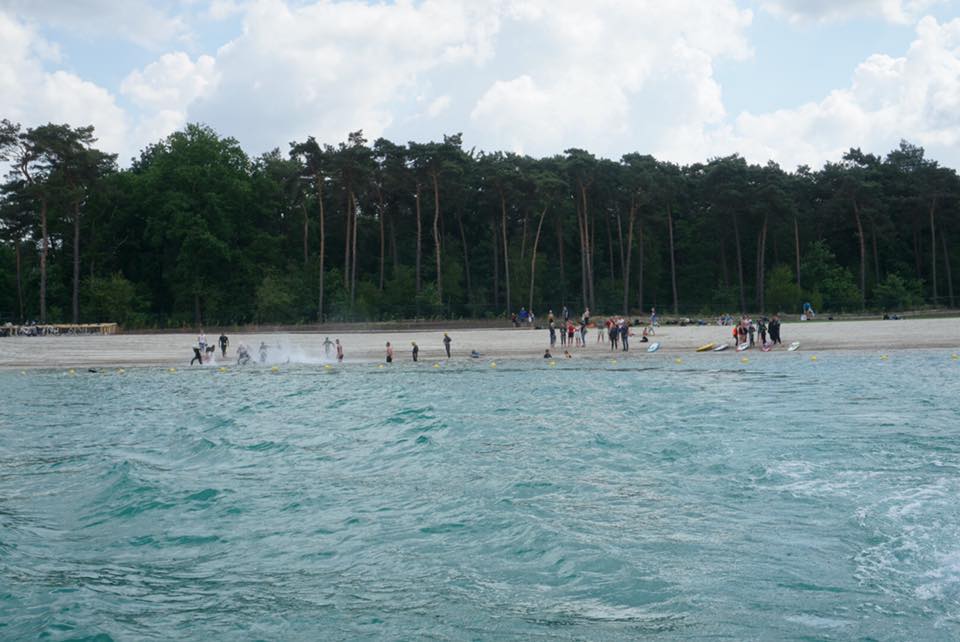 Big changes have taken place for this 2017 edition, with a brand new location for the swim. The grand opening of this venue. The town authorities have been working closely with the Organizers to ensure the course is as well-prepared as possible. One large section downtown is being completely resurfaced. Our athletes will greatly benefit but also, as part of the legacy, the inhabitants will benefit from a new road surface and a new swimming venue.
This weekend will not just be a European Cup; it will be a celebration of sport. Check out this programme just to see how busy the town will be.
Who will be racing?
Well, the WTS Machine moves this weekend to Leeds. This has taken some of the very top athletes away but by so doing has opened up the race. ETU Points and Prize-money will be on offer to those who race.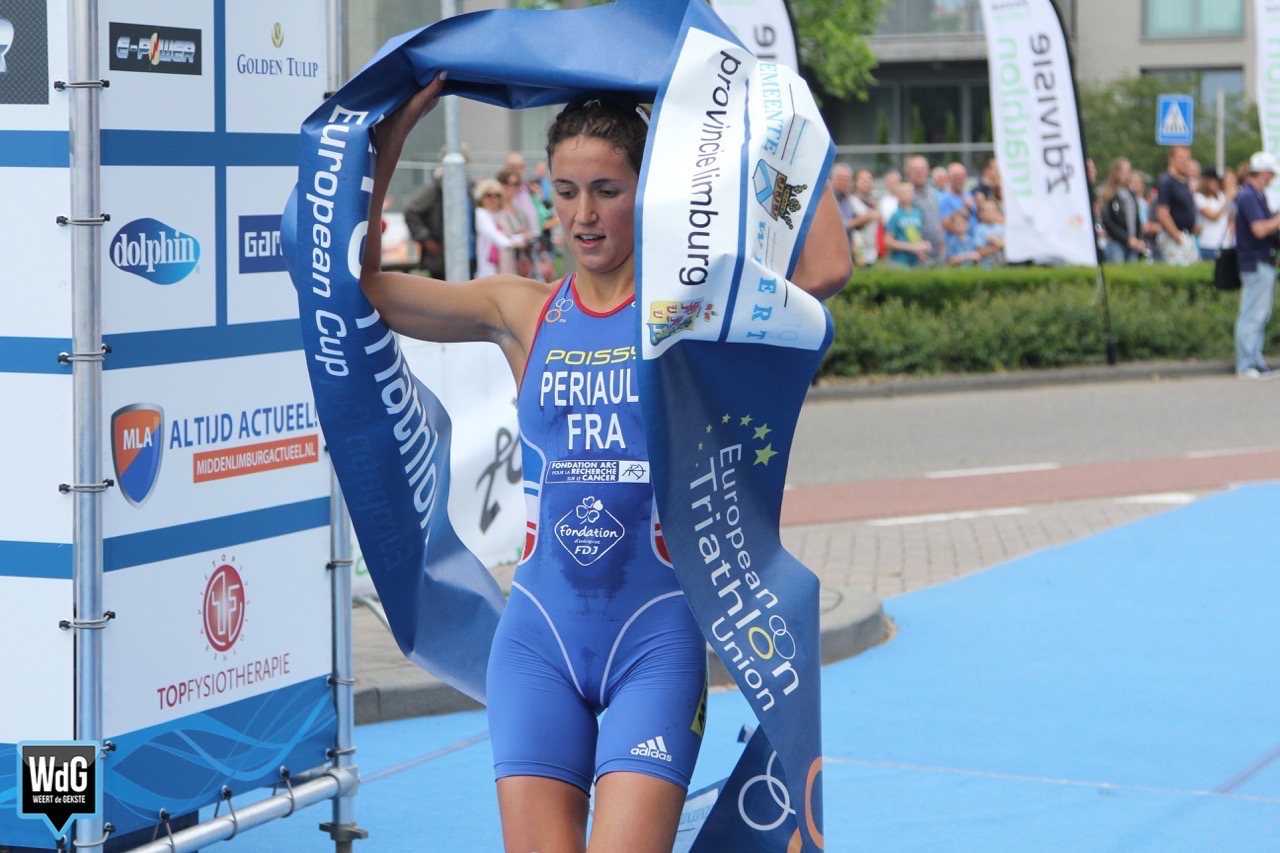 The women's race, with 9 national federations being represented, looks like being a battle amongst the French athletes. Last year's winner, Léonie Périault is back and she will be racing against Sandra Dodet who was just behind her on the finish line in Cozumel for the U23 Worlds. They will be up against the much more experienced Polish athlete, Agnieszka Jerzyk whose top ten in Lisbon last year was not then reflected in Cozumel. This course, however, might suit her more. Amongst the U23 athletes, it was the strong run in heat last year in Burgas that took Angelica Olmo to gold. It will be interesting to see her race against the two French women. Dutch hopes will be pinned upon Kirsten Nuyes .
The Men's race sees 18 nations lining up. Of these, we have three visiting athletes; one from Australia, Jack van Stekelenburg, one from Chile, Martín Ulloa and one from Syria, Mohammed Masoo, who raced here last year.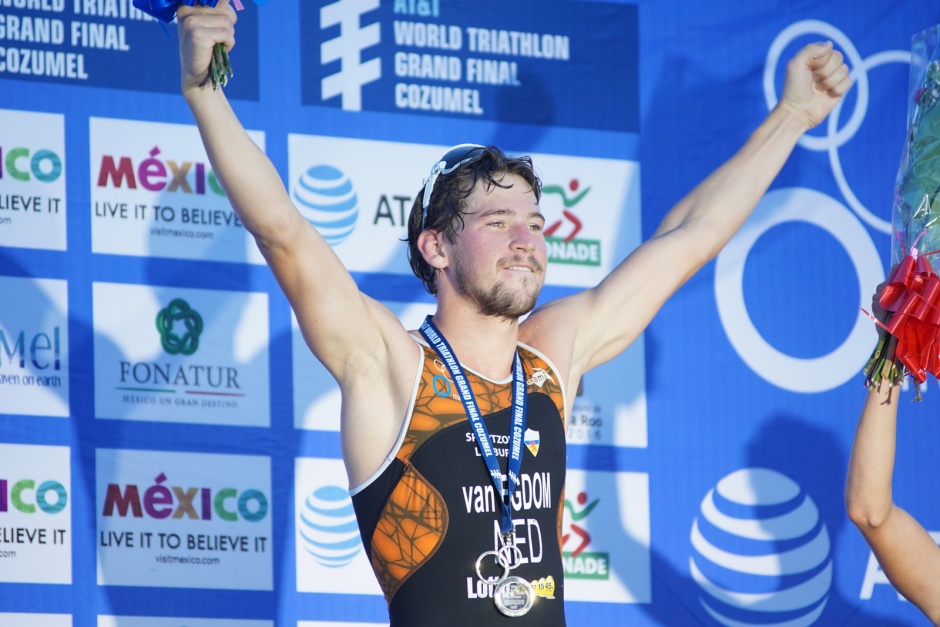 Race favourite and current Dutch Champion, Jorik van Egdom comes to this race as World U23 Triathlon Champion, World U23 Duathlon Champion and 2016 European Duathlon Champion. His victory last year in Rotterdam at the European Cup was one that made everyone realise the true potential this young athletes has. A bad crash in new Plymouth in April this year is something he will want to put behind him. An indifferent ride in Yokohama is best forgotten and the DNF recently in Madrid will ensure that Van Egdom will be making every effort to deliver the goods in Weert.
Against him will be a number of athletes who have come from racing world cups. With the race last weekend in Cagliari they will be race fit and ready for a course that is potentially much faster than the tough, climbing and twisting course in Sardegna. One of the athletes involved in that dreadful crash last weekend, where GB's Alex Yee was involved in a high-speed impact against a concrete bollard. From his hospital bed, he posted, "Two broken ribs. Four fractured vertebrae. Seven more days in Cagliari." Yee was not scheduled to race in Weert but the other athlete who hit the ground hard was Switzerland's Max Studer. He lay motionless for several minutes but was able to recover sufficiently to continue the race only to puncture. A top ten finish in Weert would be an amazing result for him. On paper, the French athlete Maxime Hueber-Moosbrugger with a silver and gold medal already this year in Rabat and Larache, is on form and race fit. From Hungary, István Király placed 13th last weekend on the tough Cagliari course and with a top ten U23 finish in Cozumel, is a possible top five finisher here. Knowledge of the event is always a plus point and Britain's Iestyn Harrett, with a 7th place last year will be looking at the opposition and planning his race.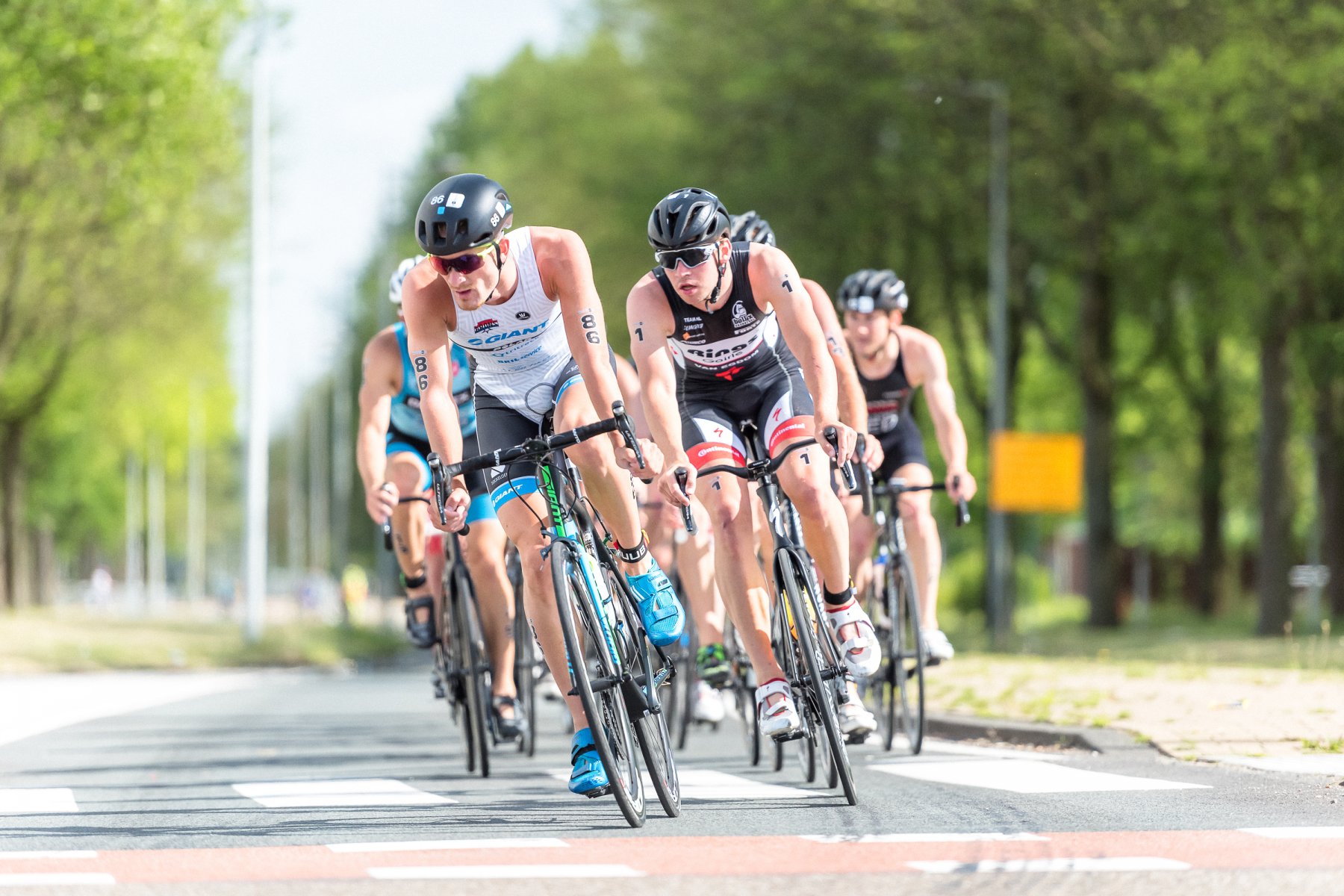 Photo - Sonja Jaarsveld
The Dutch fans, aside from supporting Van Egdom, will be looking to see if Menno Koolhaas can improve on his 3rd last year and we might see Donald Hillebregt out for revenge over Van Egdom's victory last weekend in Amsterdam where the three athletes did battle for the national title. This coming weekend may well see a showdown between the three Dutch athletes that will leave the rest just chasing for minor placing.
Related Event: 2017 Weert ETU Triathlon European Cup
Latest
Videos
---
Latest
Event Galleries