NEWS
Tulcea and Delta Rowmania welcomes Junior Athletes
By Paul Groves
|
23 Aug, 2018
With the Elite racing on Saturday, it will be the turn of the Juniors to race on Sunday.
Elite in Hungary; Juniors in Romania.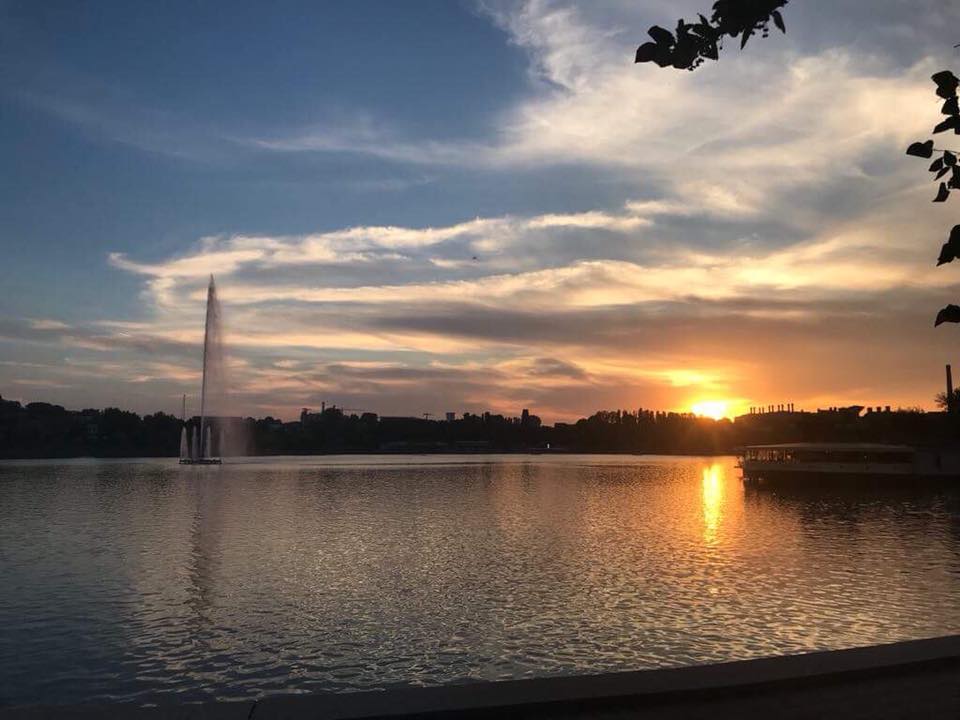 The Junior race returns once again to the stunning delta area and to Tulcea.
The 2018 Tulcea ETU Triathlon Junior European Cup, also known as the Delta Rowmania ETU Triathlon Junior European Cup is now a firm favourite amongst athletes. If you race here you get a truly spectacular race on a beautiful course that follows the shores of the mighty Danube as it makes its way to the Danube Delta.

The Junior Race will open the RowmaniaFEST, an International Rowing Boats Festival that celebrates this year its 8th birthday. Quite a unique event in the Central and Eastern Europe, the organisers promise an authentic Danube Delta experience and an opportunity to discover the natural Danube Delta through its own landmarks: entertainment, tradition, culture and sports.
Once there, athletes, families, friends, spectators and of course our officials, led by Janice Goble GBR, will have the chance to enjoy not only the triathlon but also, as the festival continues, three days of paddling contests, rowing tours, concerts on the Danube promenade, debates, film shows, Slow-Fish gourmet moments, presentations of social projects covering eco-tourism, slow-tourism and responsible tourism and expeditions in the Danube Delta.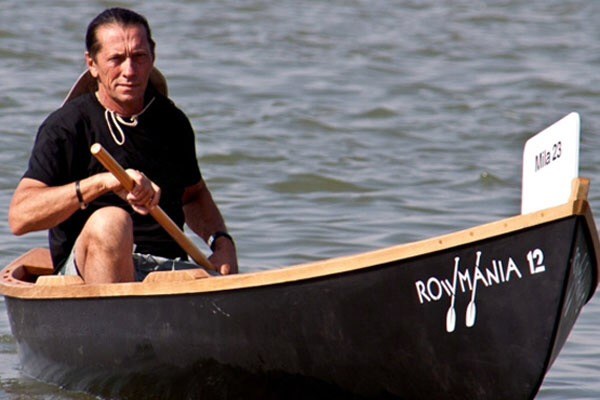 This whole festival is the brainchild of Ivan Patzaichin. He is distinguished by being one of the greatest Romanian athletes. Born in Mila 23, a delta village, Patzaichin has dedicated his life now that he has retired from international competition as a rower, to the Danube Delta's conservation and its future sustainable development as the most important eco-destination in Europe. How much of an athletes was he? Well, he won seven Olympic and 22 world championship medals, including four Olympic golds.
Check out their Facebook page.
A full programme then for Sunday.
Sunday, 26 August 2018 (The Beach Ciuperca Lake / Blue House (Casa Albastra))
10:30 - 11:30 Registration. Athletes' Lounge open for check-in, Bike check, Uniform check
11:00 ETU Triathlon Junior European Cup - Transition zone open for check-in MEN
12:00 ETU Triathlon Junior European Cup (men) – Line-up
12:05 ETU Triathlon Junior European Cup (men) - START
13:00 ETU Triathlon Junior European Cup - Transition zone open for check-in WOMEN
13:45 ETU Triathlon Junior European Cup (women) – Line-up
13:50 ETU Triathlon Junior European Cup (women) - START
13:00 Chill area (massage, hydration etc.)
15:30 ETU Triathlon Junior European Cup - Junior Women and Men Awards Ceremony
20:30 Delta Party on the boat (short cruise on the Danube)
Have we painted the picture well enough? Will you be signing up to race again next year?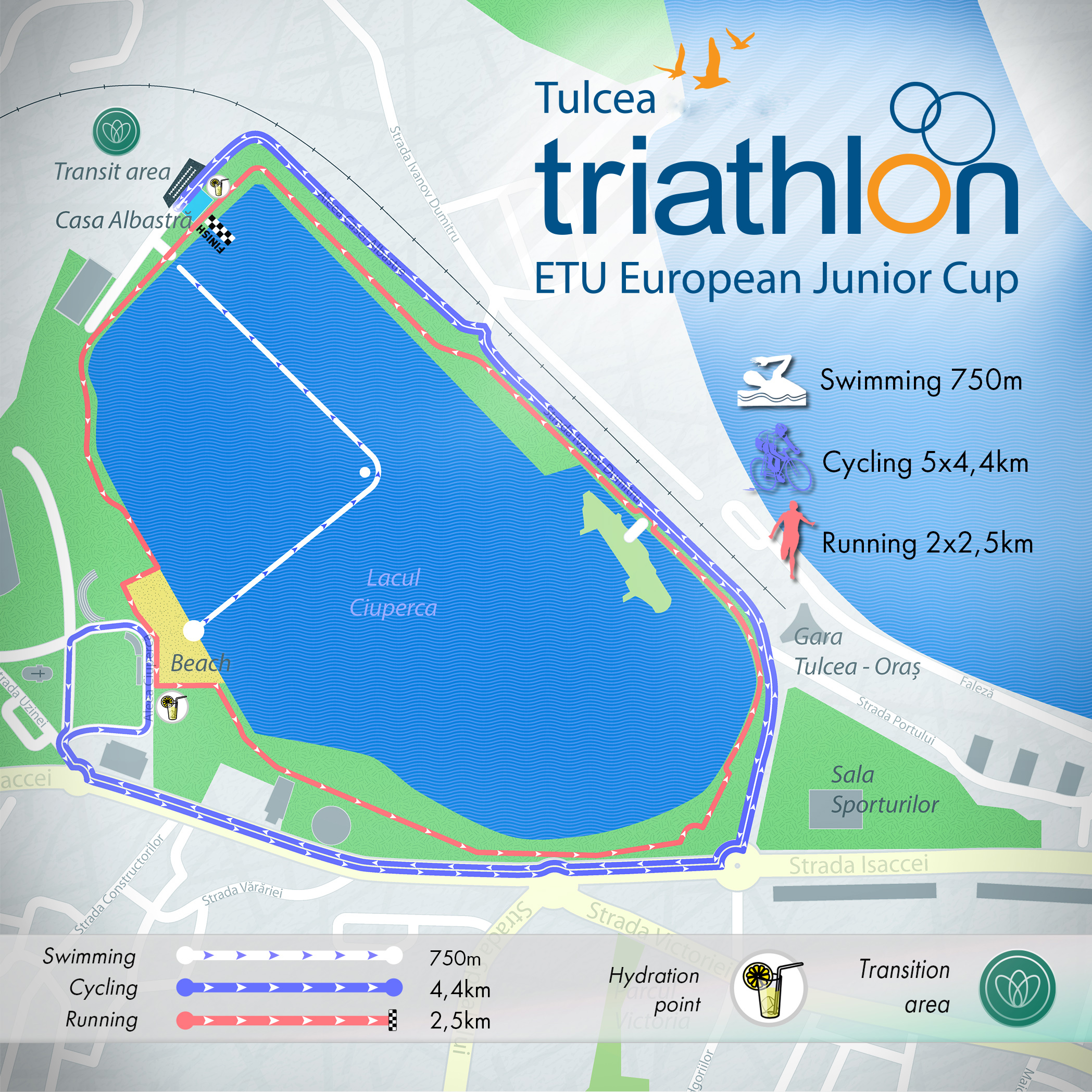 This is the third year for Tulcea and we have 7 nations racing for medals, points and prize-money amongst the Junior Women and 9 nations for the men.
Who is likely to be there on the podium?
For the women, a strong Austrian team will see athletes racing consecutive weekends. Pia Totschnig leads them out on the line-up. Having had a difficult season so far, with her bike not arriving at one race and a variety of other challenges, she comes back to the race that she won in 2016. Accompanied by both Lisa Hufnagl and Katja Hufnagl, the Austrian team will be hoping to scoop up some valuable points.
The Ukrainian team makes the short journey to the event and brings with them Monika Dobrovolska, who had a great 5th in Bucharest and then 5th in Fyn in the Junior Aquathlon. Mariia Aha joins her but with the Romanian home support, Rebecca Pojar and Andreea-Maria Matei-Bobarnac can certainly expect to hear the cheers. Paola Horvat CRO, will be hoping to be able to find just a little more pace and to beat Pojar, who was just ahead of her in Bucharest and Lia Federbusch ISR, will be flying their flag in the knowledge that any points she can collect will certainly help the Israeli team in the Junior Rankings.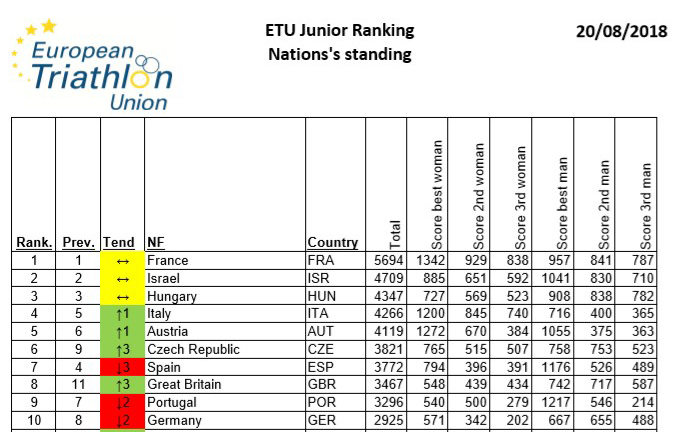 Amongst the men, the home favourite, Erick Rogoz Lörincz will face a whole line-up of athletes against whom he raced in Bucharest. A strong 5th there, but a solid performance. Croatia's Luka Grgorinić won silver in Bucharest but then was unable to reproduce that pace in Tartu. Ukraine's Oleksiy Astafyev pushed himself hard in Bucharest but was beaten, only just, by Žiga Hutter SLO and Botond Józsa HUN gets a good place on the start following his solid results this season. Leading them all out though is Austria's Rene Hilber and Raphael Eichinger who will be wanting to bury the ghosts of last week, when he made a massive miscalculation on the run laps.
If you want to get a taste of the races last year, enjoy the gallery, or click here to go to one of the 2017 albums and a selection of images from Andrei Drăgușan.
We are waiting for the link for the live-timing, provided by the kings of timing, EvoChip and will post the link on Facebook and Twitter.
---
Article gallery
Related Event: 2018 Tulcea ETU Triathlon Junior European Cup
Latest
Videos
---
Latest
Event Galleries