NEWS
The European Championships in Valencia are ready to kick off this coming weekend!
By laura@europe.triathlon.org
|
20 Sep, 2021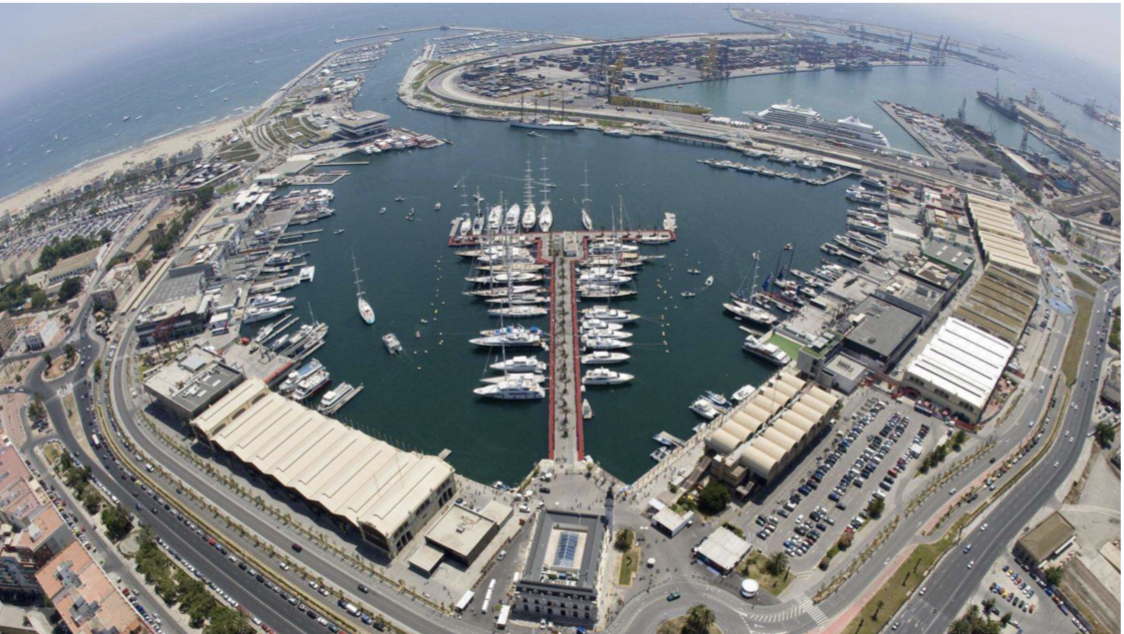 This coming weekend in the superb Valencia, in particular La Marina, is hosting the European Championships. Located between the commercial port of the city and its promenade is La Marina de Valencia, leading area of the city with big spaces to walk, ride a bike, enjoy local cuisine and practice nautical and sports activities.
As a result of the modernization of the Port to host the 32nd America's Cup, Valencia has this space where culture, training and entertainment are combined with sports, tourism and gastronomy.
The most emblematic building is the Veles e Vents, a symbol of contemporary architecture in Valencia and a cultural container, where there are exhibitions, live music, theatre, conferences and dance.
In the area there are many restaurants, first class hotels and the Marina Beach Club.
In addition, it has become a regular venue for sporting events such as Valencia Triathlon, which in 2021 hosts the Europe Triathlon Championships.
Valencia has many interesting places to visit. The city and the province offers visitors a wide range
of cultural and leisure activities. Further information about Valencia here

Race Venue in the map below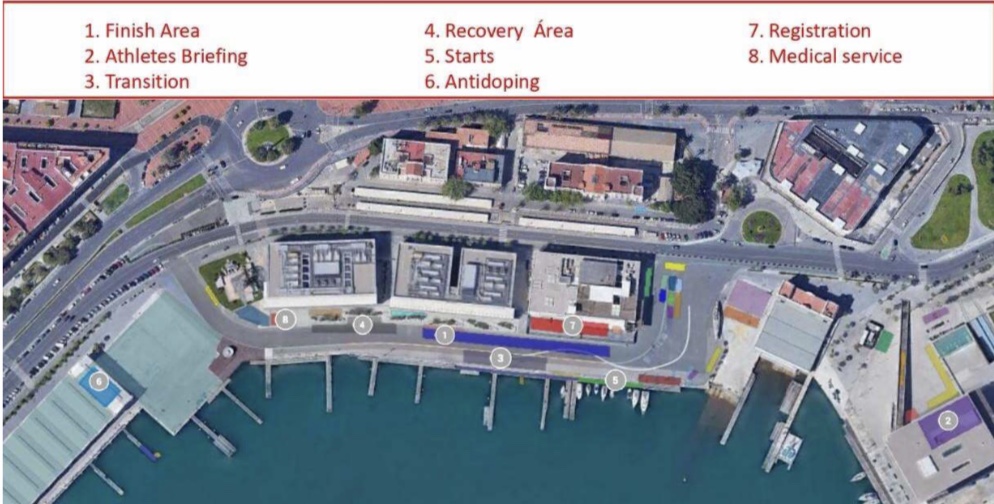 Swim Course in the map below
Bike Course in the map below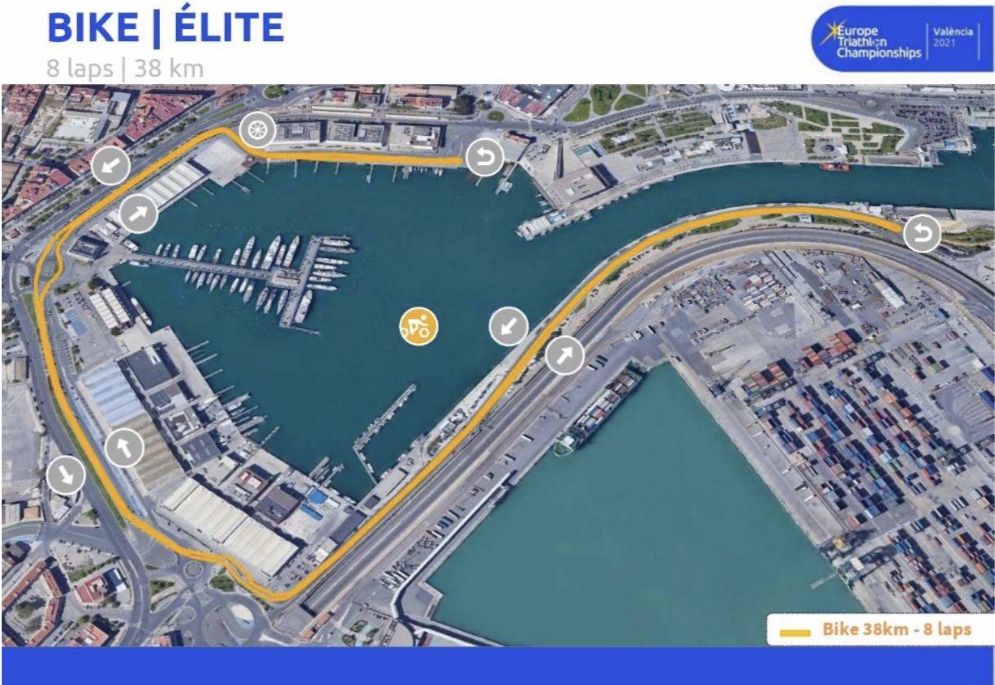 Run Course in the map below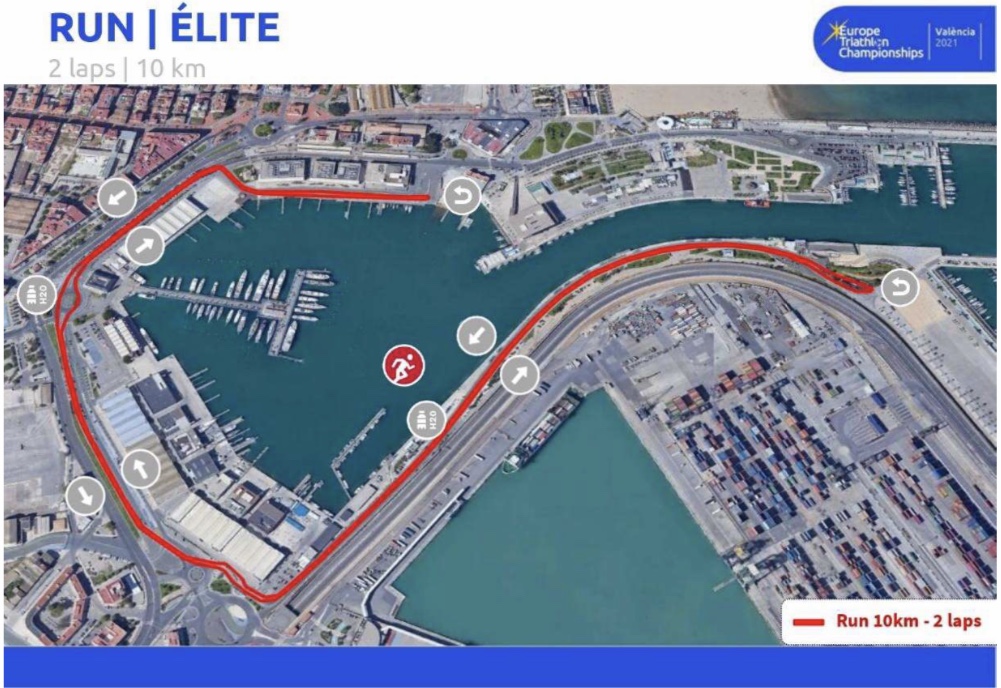 In the Elite Men 76 athletes representing 24 different nationalities will be facing this important European event in Spain, after a busy season with the Olympic appointment and still so many top world races still under way. Home athlete Antonio Serrat Seoane, Roberto Sanchez Mantecón, Sergio Baxter Cabrera and David Castro Fajardo will be defending their colors with so many high-level team such Norway with Casper Stornes, Jørgen Gundersen, VetlenThorn. Team Swiss is hoping to reach a medal with Florin Salvisberg, Adrien Briffod and Sylvain Fridelance while Team Russia is racing with Ilya Prasolov, Grigory Antipov. For sure Team Portugal has a great chance with Joao Silva, silver medal in Coimbra Ricardo Batista, Miguel Tiago Silva and Alexandre Noble. For sure chasing for a European podium there will also be Brits Gordon Benson, silver medalist at World Cup Karlovy Vary Grant Sheldon, silver at European Cup Dnipro Harry Leleu, bronze at European Cup Dnipro Cameron Main and Jack Willis. Bronze medal at Caorle Tom Richard, with bronze Olympic medalist in the Mixed Relay Dorian Coninx and Valentin Morlec are the athletes representing France. While Italy is coming with Nicola Azzano and Nicolo' Strada. For sure there will be lots of action in the streets of Valencia this coming Saturday!


In the Elite Women 57 athletes from 24 nations ready to fight for the European title in Spain. Italy is indeed bringing all its best women to race: Alice Betto bronze at WTS Mixed Relay Montreal, Beatrice Mallozzi bronze at WTS Mixed Relay Montreal, European Aquathlon Champion and bronze medal at WC Karlovy Vary Bianca Seregni, Verena Steinhauser bronze at WC Arzachena, Carlotta Missaglia silver medal at WTS Championship Hamburg in the Mixed Relay, Sharon Spimi, Angelica Olmo. To face them Russian Silver at European Cup Balikesir Valentina Riasova, bronze at European Cup Olsztyn and at Mixed Relay Kitzbühel Yuliya Golofeeva and silver at European Cup Olsztyn and bronze at European Cup Balikesir Diana Isakova. Not to say the Brit Sian Rainsley with a superb 5th place at WTS Championship in Hamburg last weekend and winner of WC Karlovy Vary Swiss Julie Derron together with German Lena Meißner winner of European Cup in Caorle and French Audrey Merle European Duathlon Champion in Targû Mures and gold in European Cup Tiszy will absolutely try to make a decisive move on the run because of their great running skills. The games are open and we will see who will be crowned European Champion in Valencia!
Live Streaming of the event here
Latest
Videos
---
Latest
Event Galleries