NEWS
Tábor - still going strong and nearly 40 years old!
By Paul Groves
|
28 Jul, 2018
It seems that we have hardly had time to get home and do the washing and … there's another race!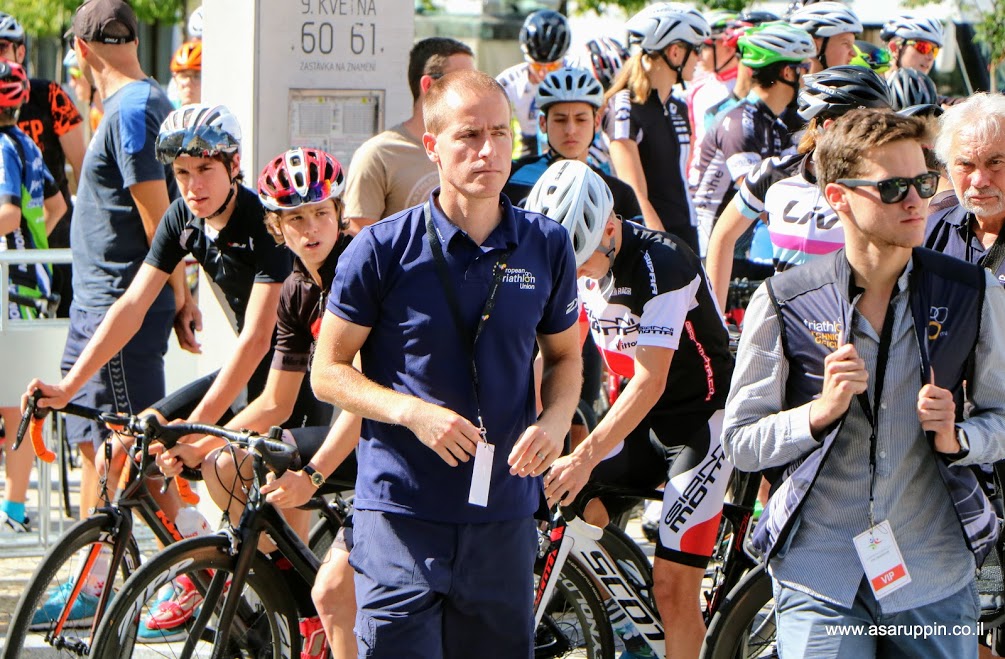 Part of the LOC and Technical team last weekend in Tartu was Eero Raudsepp. He travelled straight after the successful 2018 ETU Tartu Triathlon European Championships to Tábor in the Czech Republic where he will work closely with the Czech LOC to ensure that their event, a Junior European Cup, is a success. This event is one of the oldest in Europe and it would be great to sit down with the LOC and listen to the history. Tábor has been on the calendar for many years now. Click this link and see how many names you recognise.
Last year's race saw gold going to Russia and Slovenia. Click this link to see the report and a selection of photos from the event.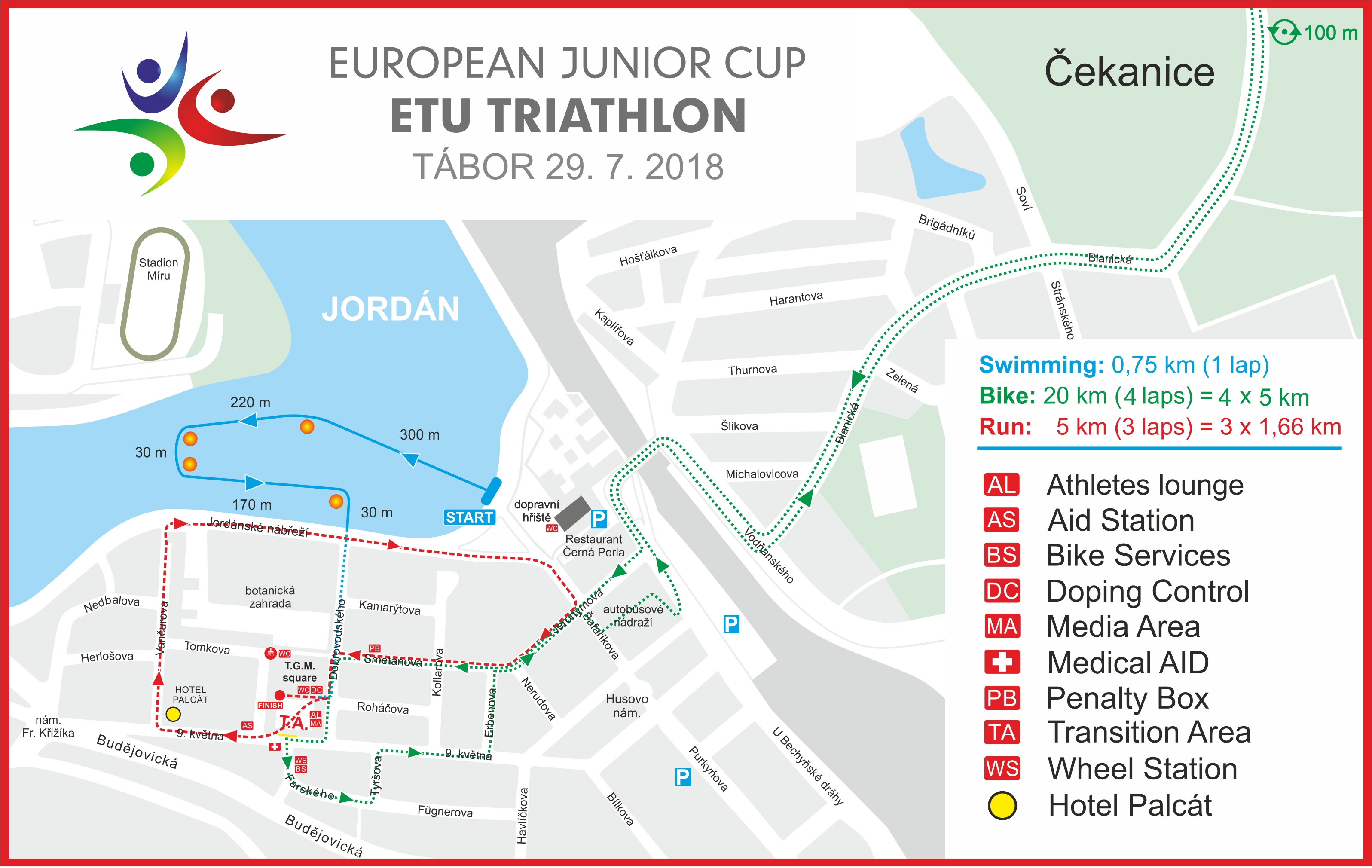 Tried and tested, the course remains largely the same for the athletes.
Who is racing?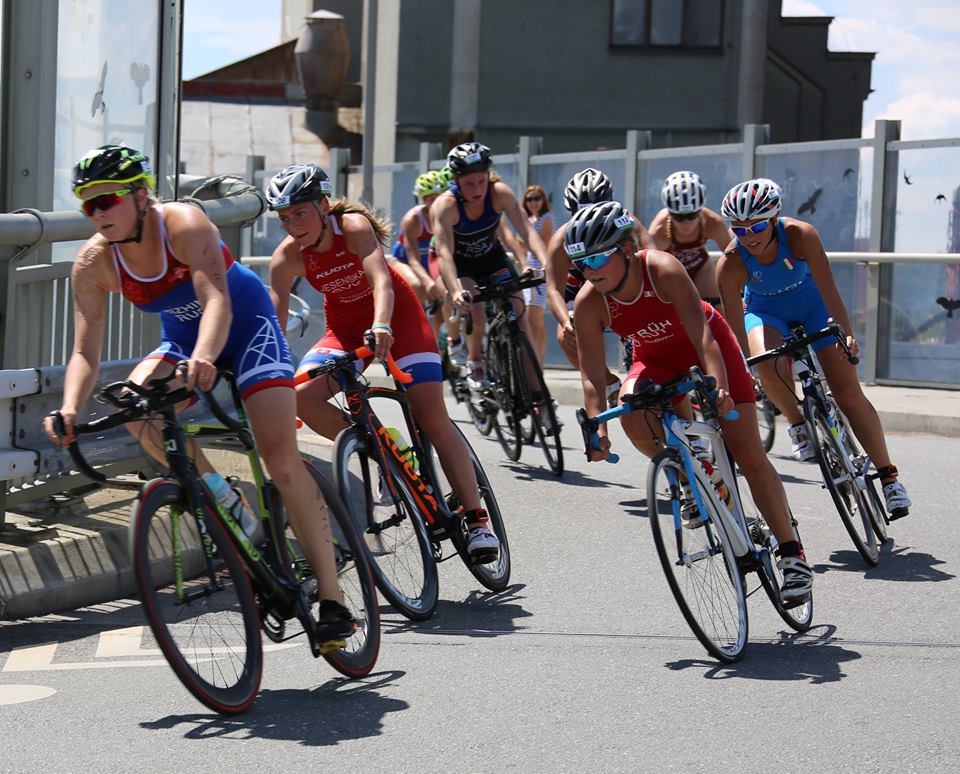 Well, for the Junior Women, leading them out onto the pontoon will be New Zealander, Hannah Knighton. She is one of several athletes from outside Europe who is using the ETU circuit to gain valuable racing experience and of course, points. 5th place in Rotterdam last year, she is joined by athletes from Australia and South Africa. She will face stiff opposition from a number of European athletes, including Gabriela Ribeiro POR, who was part of the victorious Junior Mixed Relay team last weekend in Tartu. As an individual athlete, she has placed 4th in both Quarteira and Tarragona this year and will be wanting to improve. From the Netherlands comes an improving Quinty Schoens. Her performance in Tartu was solid and with a series of top ten results this year, a top five at least is what she will be looking for. 4th here in 2016 was Germany's Sophie Rohr. She raced hard in Tartu to deliver her team to the silver medal position in the relay and comes to the race relatively fresh. This could work to her advantage. Slovakia's Kristína Jesenská is on good form. A win in Holten and strong performances in Kitzbühel and Tiszaújváros were not followed with a top five in Tartu and to put the record straight she might well deliver a great race this weekend.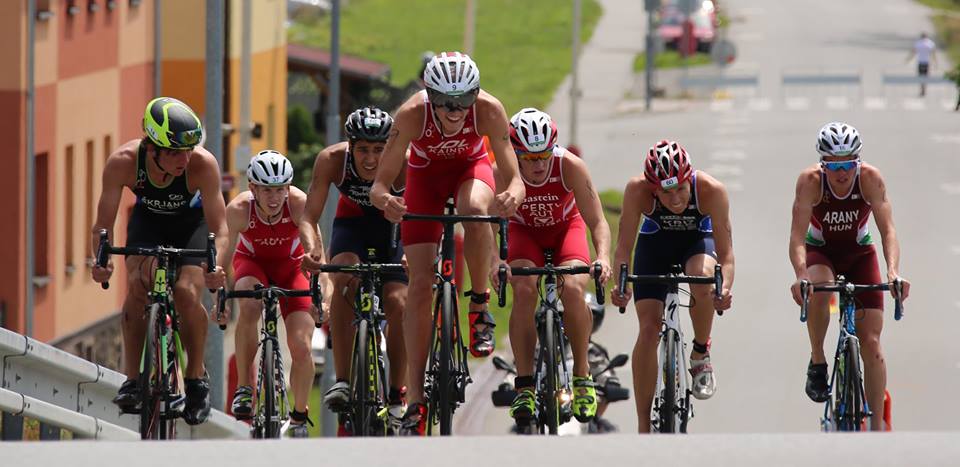 Amongst the men we also have a Kiwi leading them out. Trent Dodds, with his Chengdu victory this year is joined by teammates from New Zealand and we also have a visiting athlete from Argentina on the start list. They had all better watch out for the Portuguese, because that performance that attracted the loudest cheers last weekend was that of the winning team at the Junior Mixed Relays. Ricardo Batista claimed 4th place in the individual race and worked hard to put his team in a strong position that led them to gold in the relays. With Guilherme Pires having an uncharacteristic DNF last weekend, he will be fired up and ready to work with the stronger Batista. 10th place last week for Tjebbe Kaindl showed that the Austrian is on good form and if he can get in there with the stronger swimmers, he will work hard on the bike and make space for a closing run to a top five.
The LOC will try to provide a "Facebook Live" experience. You can follow the event on their social media pages.
Related Event: 2018 Tabor ETU Triathlon Junior European Cup
Latest
Videos
---
Latest
Event Galleries