NEWS
Size – it does matter! This weekend it will be BIG
By Paul Groves
|
17 May, 2017
This weekend is the first of the big tests for our long-distance athletes. Athletes from all over Europe will be making their way to the North-eastern Saarland city of Sankt Wendel for the 2017 Sankt Wendel ETU Powerman Middle Distance Duathlon European Championships. Just south of Trier, not far from Metz and just above Saarbrücken. This is not a new venue at all and over the years some truly great racing has been seen here.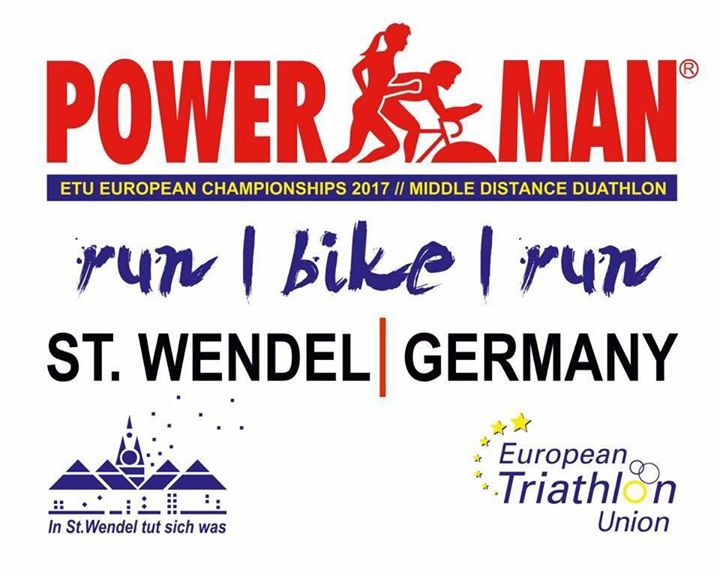 The start and finish takes place in the town centre, close to Schloßplatz and the Transition Area is located in the Bosenbach Stadium. This is not an easy course and, covering the "Classic Powerman Distance" of 10k / 60k / 10k, athletes can fully expect to be tested over the hilly run and bike course. The first run follows a 5k loop, covered twice and then each bike lap is 20k, so that means three laps. The race finishes with the final 2-lap, 10k and a welcome in Schloßplatz.
For the Elite, there will of course be Powerman Points for those racing the circuit and, as usual for all Elite ETU events, Prize-Money.
Prize money distribution. Elite men and women:
1st. 1,250 EUR
2nd. 1,000 EUR
3rd. 750 EUR
4th. 500 EUR
5th. 400 EUR
6th. 350 EUR
7th. 300 EUR
8th. 200 EUR
9th. 150 EUR
10th. 100 EUR
For the Age Group athletes, who will make the city come alive with their national uniforms, there will be the medals and the titles.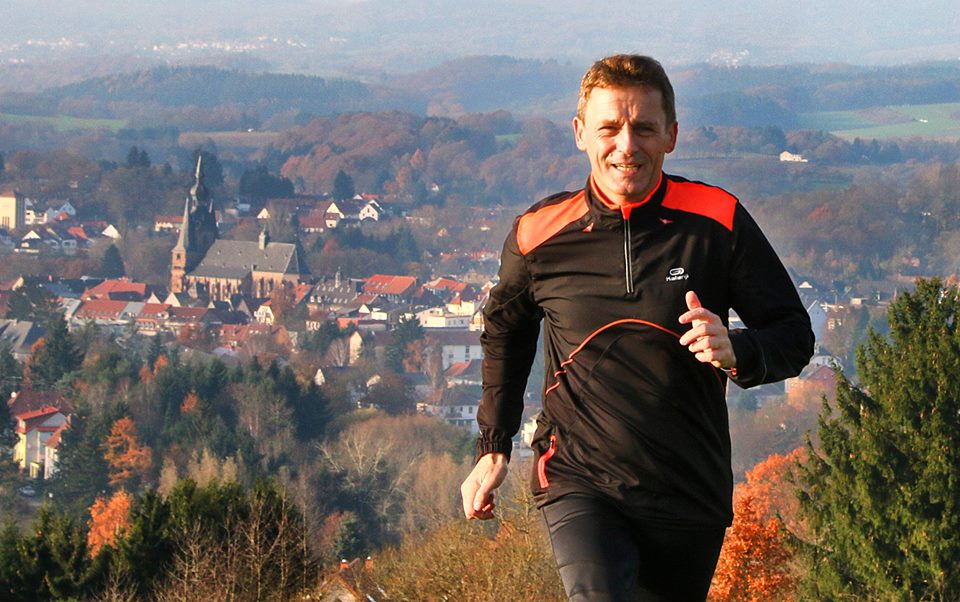 The Mayor of Sankt Wendel, Peter Klär, himself a pretty good athlete, said, "The European Championship in the Powerman Duathlon in St. Wendel is a real highlight not only for all the top and hobby athletes but also for all the fans around the course."The attractive cycle- and running paths offer a real challenge for the athletes and a wonderful view for the spectators. The organisation-team is effectively prepared for a smooth course of events. These European tournaments popularize our city and region with international attention."
ETU President, Renato Bertrandi, "I am very pleased that once again ETU can offer quality racing on a challenging course for our duathletes. Run / Bike / Run is certainly not an easy alternative to triathlon and if you are 'tough enough' to try Powerman, then you will, as you cross the finish line, know very well that you have achieved something special. ETU has been working in conjunction with IPA for some years now and the reports coming back from athletes are invariably positive. It will be indeed be a tough race and I know that in some categories the competition is fierce. Good luck to you all. I look forwards to hearing your stories."
Are you going there? Do you wish you were there? Well, watch this video and get the "feel" of the course.
For the Elite Women, eight nationalities will be vying for medals, points and prize-money. Great Britain will be looking to top placings on the podium as the defending European Champion in the 25-29 category, Dionne Allen now moving up to the Elite ranks after a very successful year of racing both duathlon and triathlon goes up against the Elite World Champion, also from Great Britain, Emma Pooley.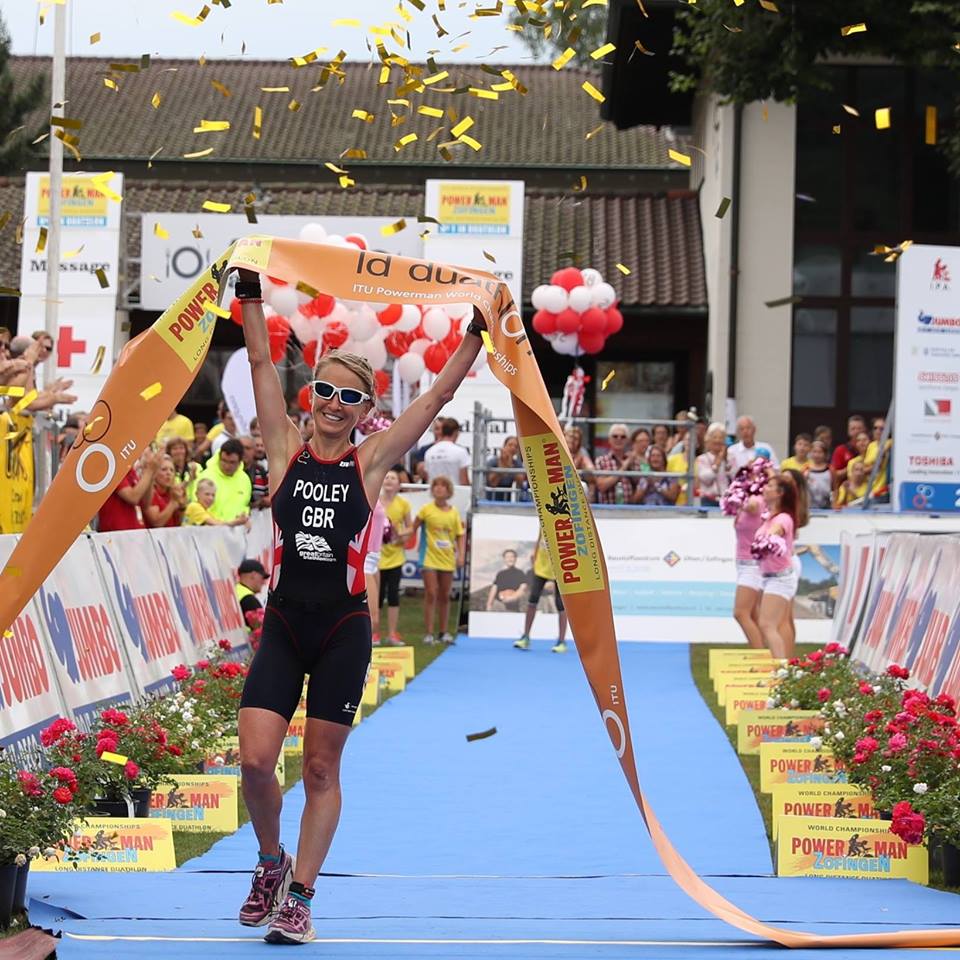 Pooley has an enviable background, with an Olympic silver medal in the time trial in 2008 and then added a World Time Trial Champion title in 2010. She has won six UCI Women's Road World Cup one-day races, as well as several stage races including the ten-day Tour de l'Aude. She is three-time British time trial champion and the 2010 British road race championship winner. Stepping down from pro-cycling in 2014, she hit the world of Swim / bike / run and Run / bike / run and did so in style. As part of her training she also won the Lausanne Marathon and the Swissman triathlon. Racing in Zofingen in 2014, not only did she win but she also set a new record and beat the second-placed athlete by a massive 30 minutes. She returned and defended that title in 2015 and then in 2016, having returned to cycling for the Rio Games, she raced Zofingen on very limited run training and successfully defended her title once more. More used to the longer distance of 10k / 150k / 30k, in Zofingen, she has shown that over the Classic Distance she can also win, having taken the title in Asia in 2016.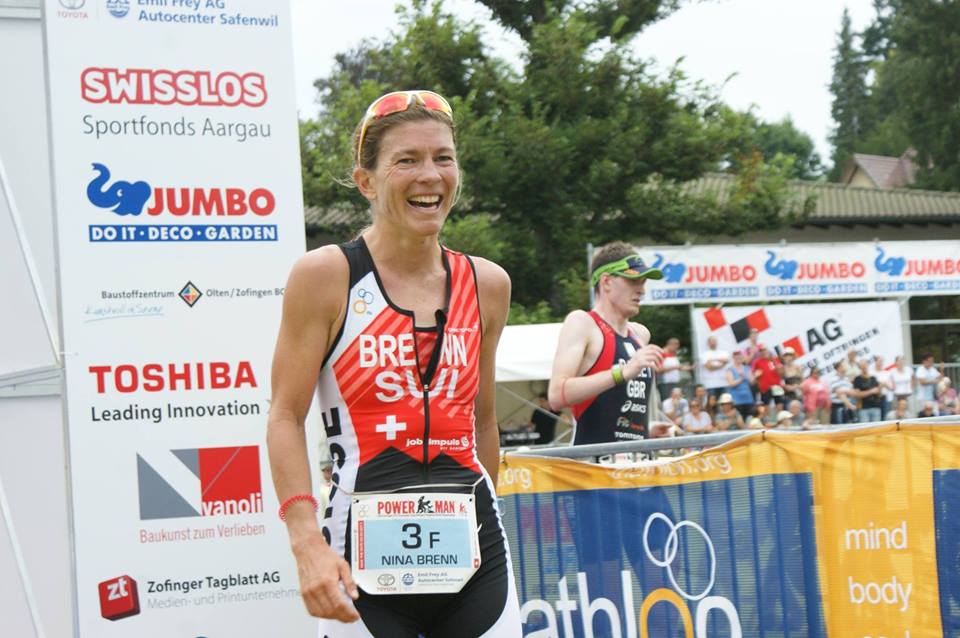 Joining Pooley and with a fine Zofingen background, comes Nina Brenn. Brenn will be seeking to defend her European title from Copenhagen. As an Elite athlete her finish time was 2:48 against Allen's 3:03 but when she last raced against Pooley, it was the Brit who was 11 minutes ahead. Brenn pulled out a strong final run in Denmark to take the title but she had to work hard to get there. Kim Nulens BEL will also be moving up from Age Group to Elite and will be joined by teammate Deborah Ghyselen whose DNF in Zofingen last year will be something she no doubt will be hoping to put well behind her. Coming from France and currently the French national champion, is Sabrina Monmarteau. Brenn and Pooley's biggest threat comes from either Germany's Katrin Esefeld, with a top ten finish in Copenhagen last year followed by a domination in the German long-distance duathlon championships and then by a top ten finish in Zofingen, or Dutch athlete Miriam van Reijen whose 5th in Zofingen and 5th in Copenhagen set her ahead of Esefeld. Keep an eye open for Slovakia's Kristina Lapinová. She had a great and tough race in Târgu Mureș to take silver and then won the ETU Winter Triathlon cup in Cheile Grădiștei. An outside chance for a medal for Slovakia.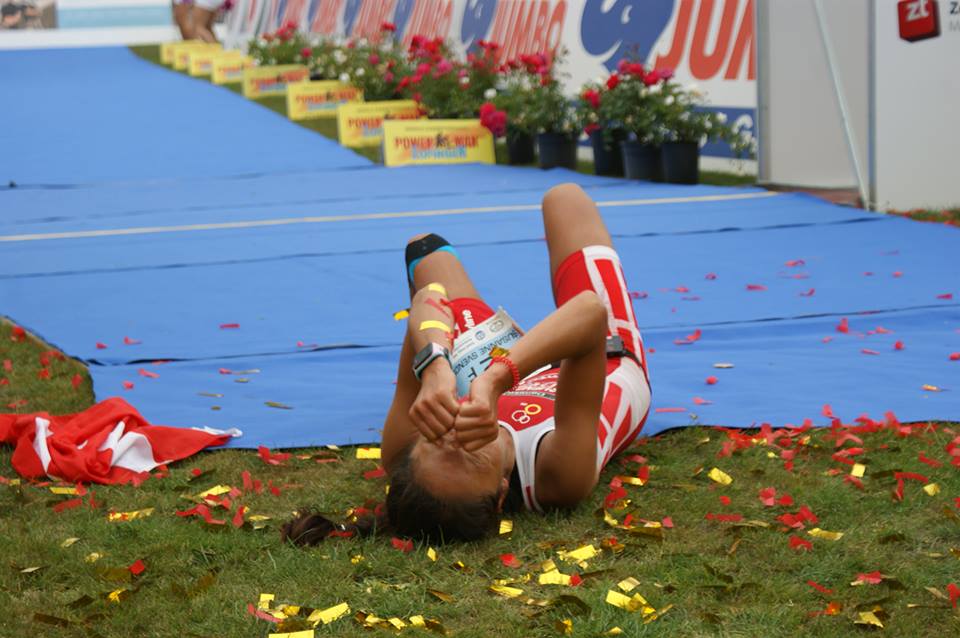 The one person we are missing on the list is Denmark's Suzanne Svendsen. She announced recently that, due to the deterioration of an injury caused by a car crash she has sadly had to hang up her international racing kit. Always smiling, always determined to give her best, she twice took bronze in Zofingen and took bronze three times at the ETU long-distance championships. ETU and everyone on the circuit will miss her but hope to see her possibly taking up a coaching role as she has so much experience to share.
Amongst the Elite Men, 11 nations will go for the medals. Belgium has long produced Europe and indeed the world's strongest duathletes. The legend of Benny Vansteelant is well-known to many and the success is continued by so many.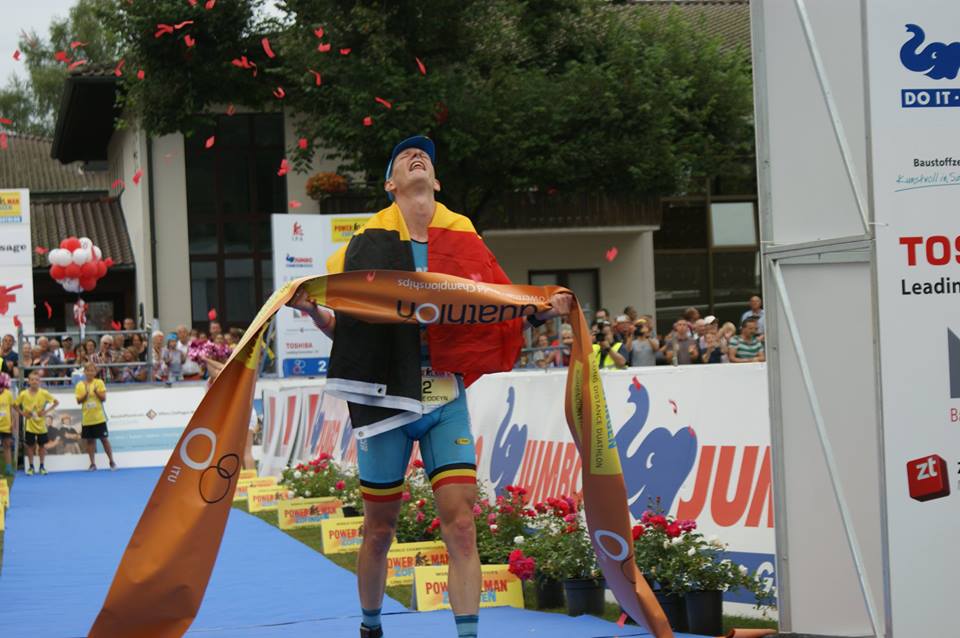 Currently World Champion, Seppe Odeyn lost out to the gold in Copenhagen on the final run. He went from taking silver in Copenhagen to gold in Zofingen and really, if he is on form, is the man to beat.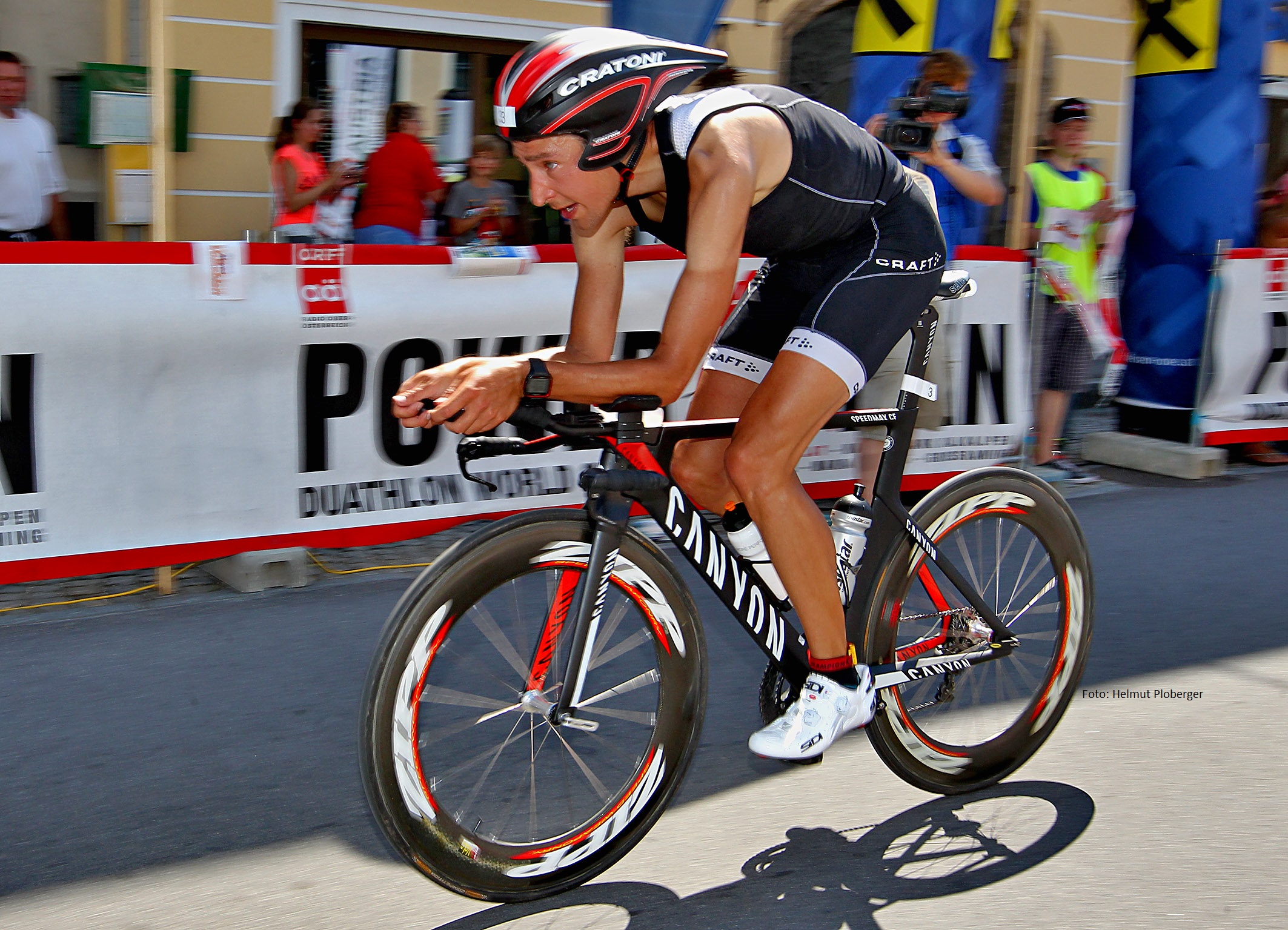 He will be up against Denmark's Søren Bystrup who has twice won bronze over the magical Zofingen course and had a 7th place finish in Copenhagen. After a great race in 2015 as an Age Group athlete, Felix Köhler so impressed the German Federation that he was promoted to the Elite ranks and guess what? He won silver in 2016 just behind Odeyn. One thing we have learned to do over the years is never, ever think that Frenchman Anthony Le Duey, aged 43, is too old to r ace Elite. He didn't race Zofingen last year but did race Copenhagen and came home in 5th place in what was a very tight race. Andy Stutz SUI is also one to watch out for. A long-distance specialist and former bronze medal and two-time top-ten finisher in Zofingen, he will know how to push on this course.
Thanks to Raphi G. Carlito for the Zofingen images.
This challenging course has not attracted a very large Para-Wave but racing on home soil in the PTS5 category, will be Andrea Thamm.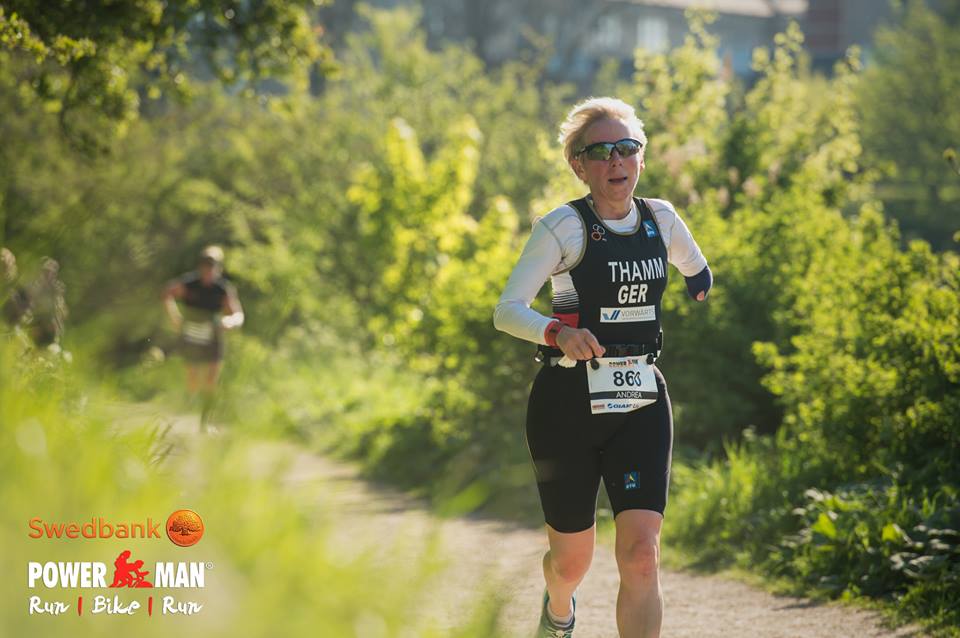 She did the "double" last year with victories in Kalkar and Copenhagen and had a silver in Walchsee.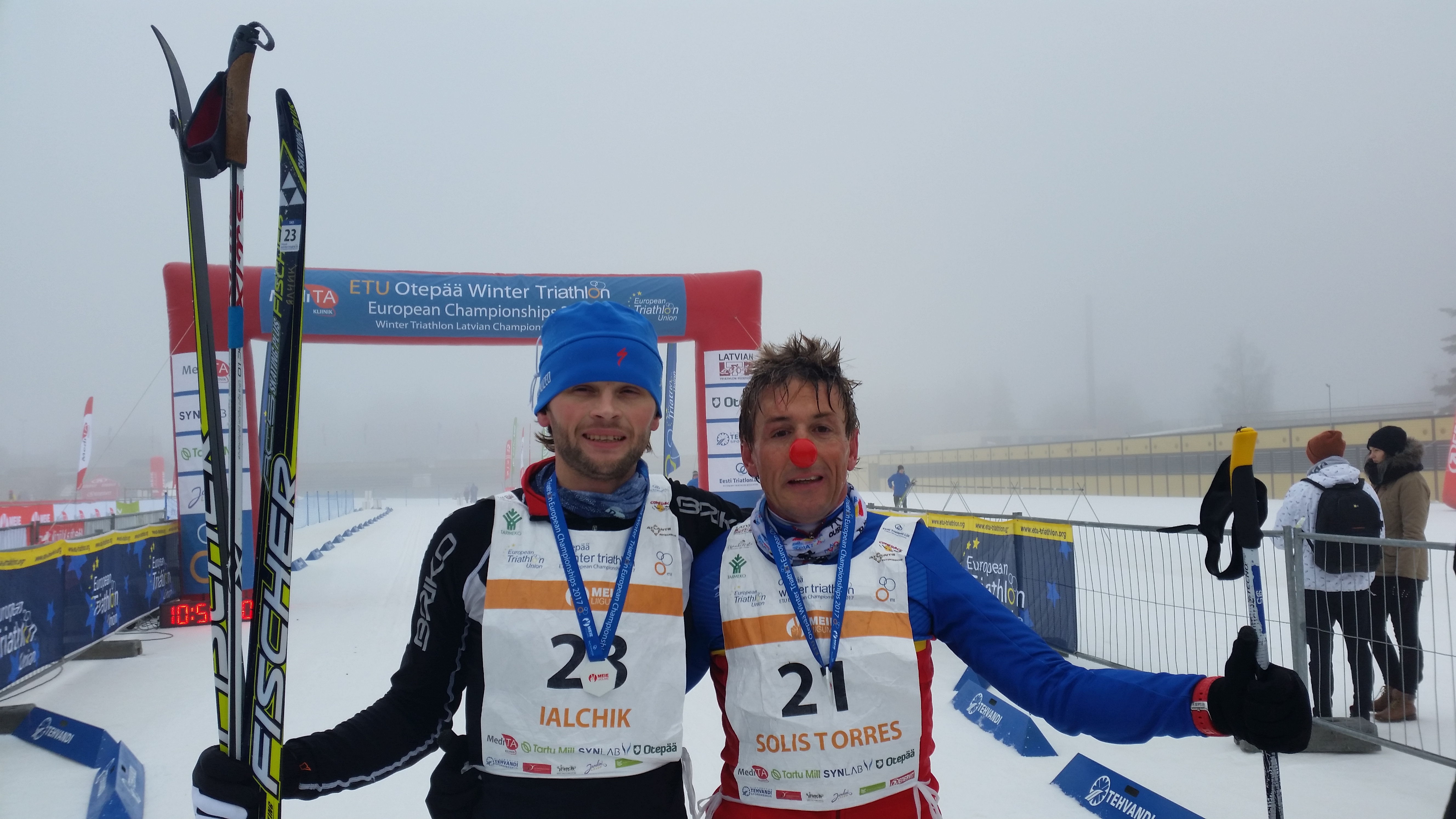 In the same category is Spain's Rafa Solís. His 2016 season was a huge success, with a silver in Otepää, then gold in Zeltweg. Two Winter Triathlon events done and dusted, he then turned his eye to duathlon and won in Kalkar, took silver in Târgu Mureș, gold in Copenhagen, bronze in Aviles and gold in Zofingen. 2017 has not been running for long, but he has already collected a gold in Otepää and a silver in Soria.
The racing takes place on Sunday.
09.00 Start Women Elite
09.05 Start age group woman and men age group 55+
09.15 Start Men Elite
09:25 Start Age Group Men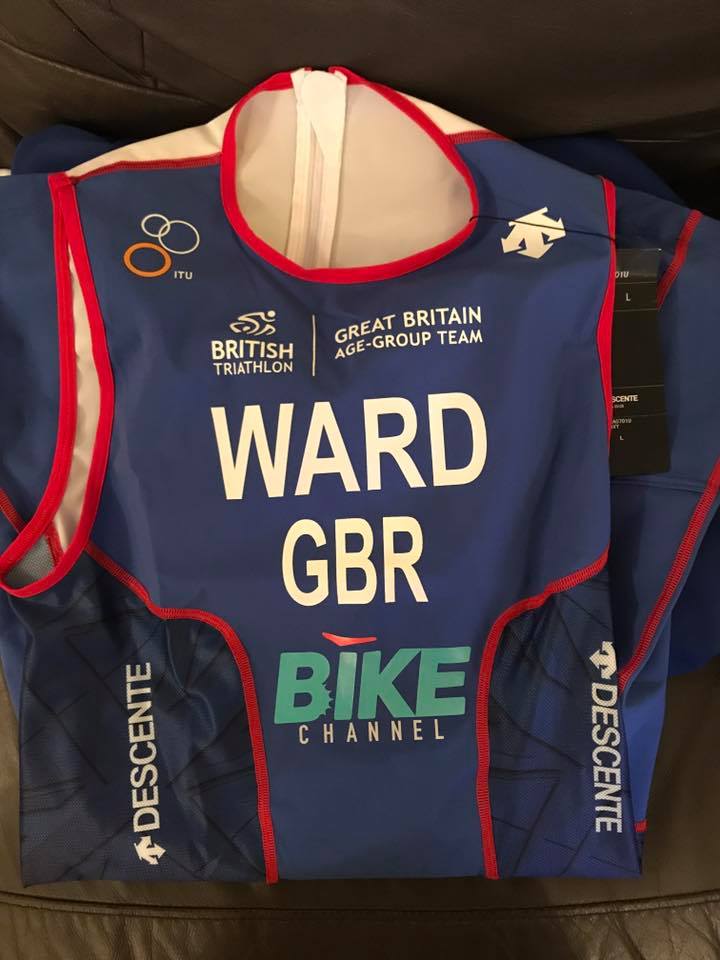 Amongst the Age Group athletes we can once again expect a small group of Brits and rest assured, they will all be wearing their GB Uniform with pride.
The youngest category, 18-19, has no athletes, either male or female but moving to the 20-24 age group and we see Germany's Katharina Heeger needing to finish the race to secure a medal. In the same age-group for the men, we can expect some really determined racing from the four athletes who have signed up. 4 guys; 3 medals.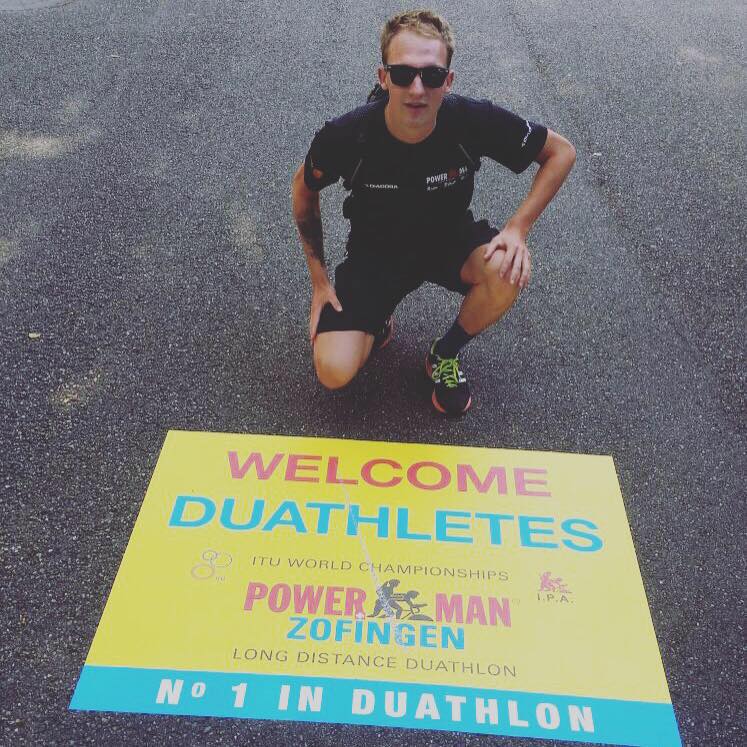 The favourite for this category has to be Sören Otten. As defending European Champion and World Champion he comes to Sankt Wendel full of confidence. He will have to work hard for this title though as his main rival is Sammy Schu. He raced twice in Zofingen, winning gold in 2014 and silver in 2016, even though he was faster in the 2016 race. He lost out on the bike to Otten and will have to dig deep to beat his main rival.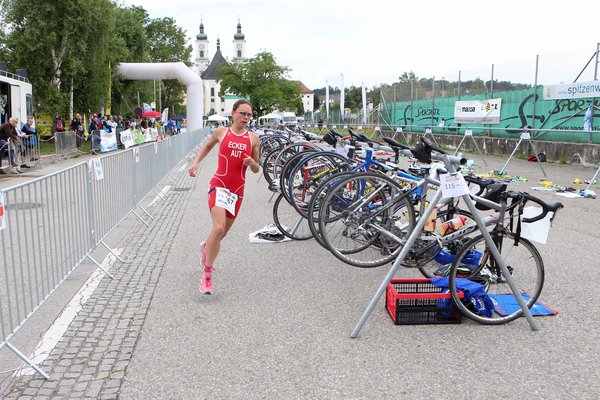 In the 25-29 category, watch out for Julia Ecker AUT. Her biking let her down last year in Copenhagen and she just missed the podium. She will be doing her best to beat Britain's Jessica Chamberlain.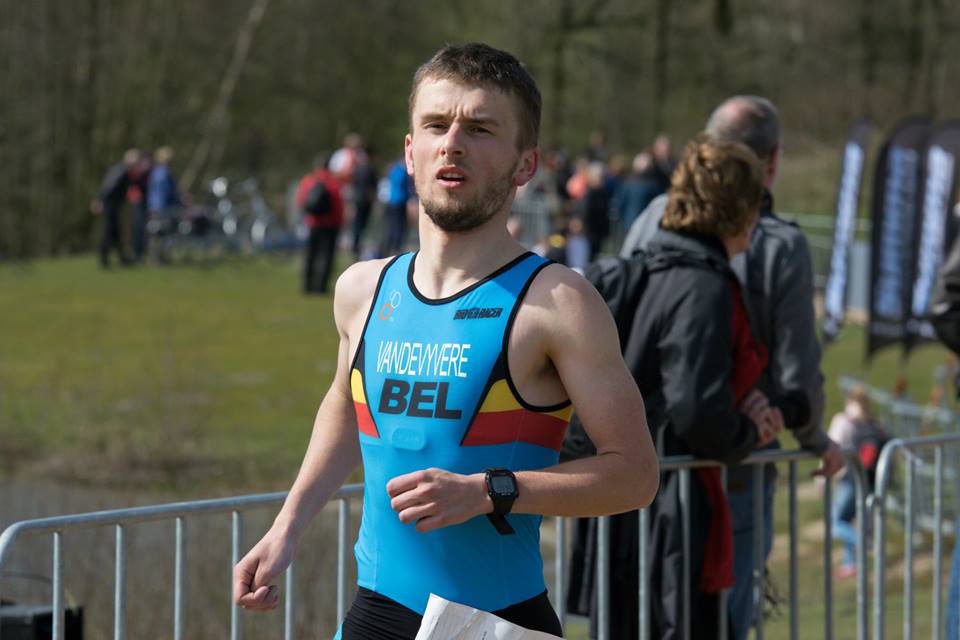 For the men, Belgium's Jonas Vandevyvere is seeking to defend his title, won last year in Copenhagen. He improved on his 2015 Horst silver and then went to Zofingen where he won silver. Racing against Spaniard, Brais Cupeiro Pérez who has come so close to the podium in Zofingen but each time just missed out. These two will have to beat three relatively unknown athletes, but we all know that the "new kids on the block" can unsettle the best plans.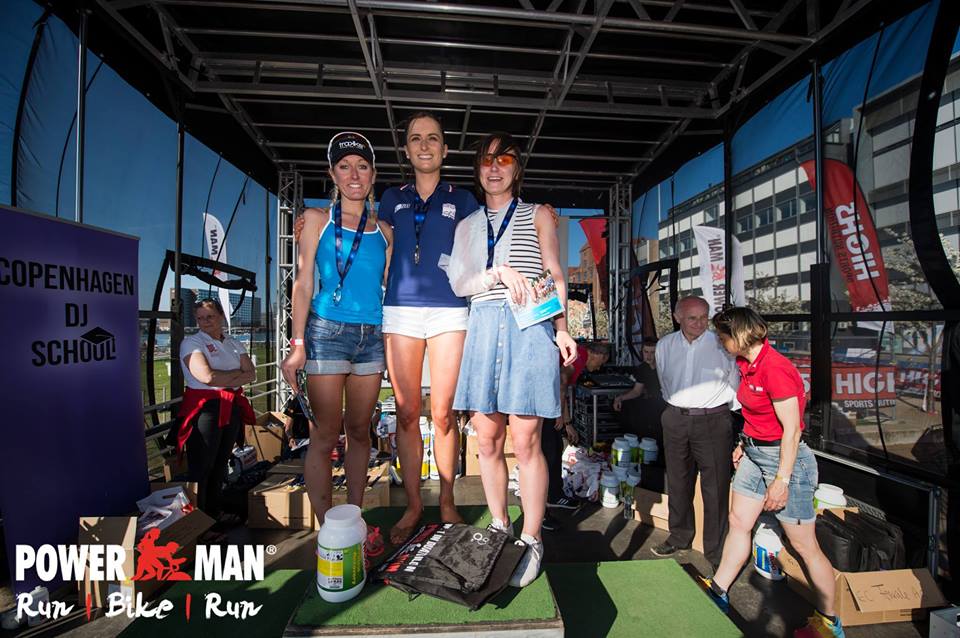 Moving on to the 30-34 Category, Team GB's Eilidh Yates will be defending her title. After her Copenhagen victory she went to Walchsee. Her swimming but a solid bike and an impressive final run took her up to just outside the top ten places. Her main rival will be the Copenhagen silver medallist, Virginie Soenen BEL, a previous Zofingen winner. Moving up a distance is Nicola Noble. She has shown her stamina over the Cross Duathlon courses, taking a silver in 2015 in Castro Urdiales and a gold last year in Târgu Mureș. With this base, moving up to the longer distance might suit her. From Austria and returning to the ETU scene is Elisabeth Pölzl. She won bronze in 2014 in Weyer following a top ten finish in the Worlds in Pontevedra.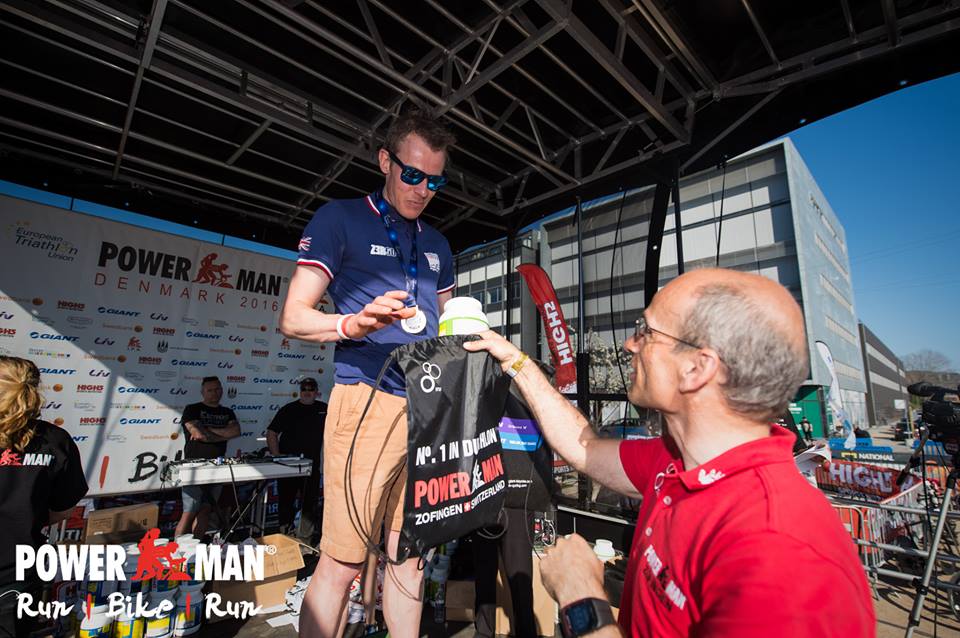 Defending champion from Great Britain, Chris Kilburn faces some stiff opposition. Coming home in 3rd place in Copenhagen was Spain's Tanausú Castellano. In the younger category and moving up this year, GB's Lyndon Harris also came third but he will have to find some extra pace to beat the Spaniard, who was a couple of minutes ahead of him last year. However, they are against the tough Belgian duo of Diederik Derijcke and Kris Verbiest.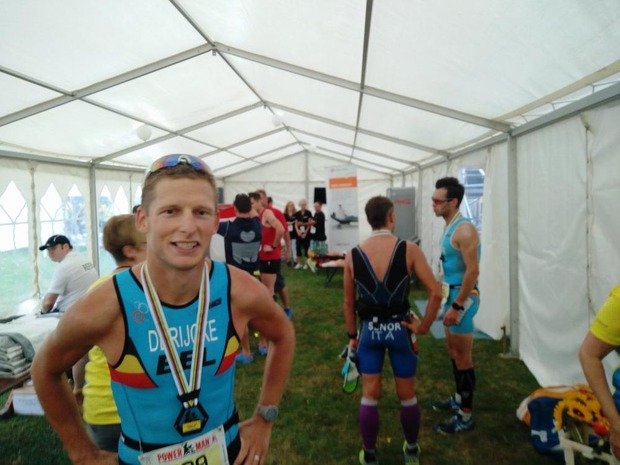 A gold in 2016 in Zofingen for Derijcke and a bronze there in 2014 for Verbiest is a major threat to the defending champion. If Zofingen is to be the truly ultimate test, then GBs Jasmeer Patti, with a 4th last year cannot be ignored over this shorter distance.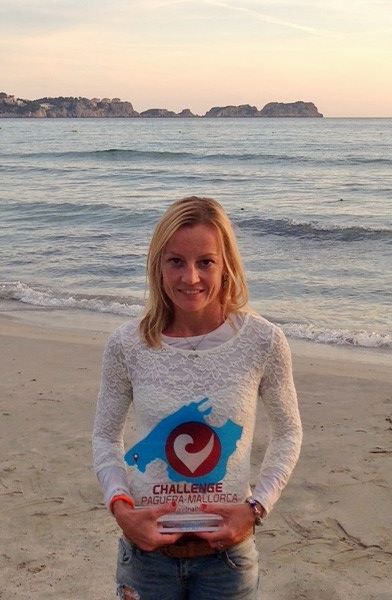 In the Women's 35-39 category, France's Hélène Froehlich is race favourite, with a previous silver and gold over the middle distance triathlon. Without the swim, she will be relying on her blistering run pace. A 1:38 half marathon in Rimini took her to a comfortable victory. Rebecca Fondemann GER won the German National Duathlon Championships last year as an Elite athlete and she will pose without a doubt, the greatest threat to Froehlich.
Austria's Christian Tortorolo is racing and will hope to keep the title he won last year in Copenhagen to add to his Weyer gold in 2014. He dominated the race from start to finish and is clear favourite.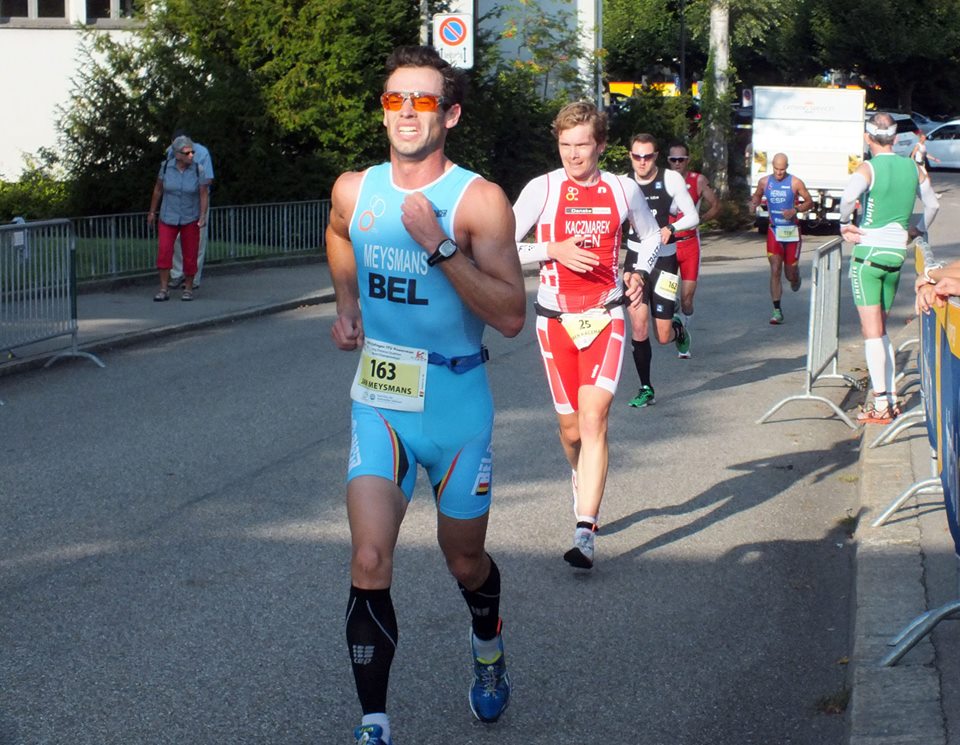 From Belgium comes Jan Meysmans. As current World Champion, a title he has held three times now, this could be quite an electrifying race. Swiss hopes will rest upon Stefan Marty who took bronze behind Meysmans. Loic Echardour FRA, is no stranger to long distance duathlon. Coming home in bronze last year in Zofingen, he ended the season having put the Copenhagen ghosts to sleep and will certainly be hoping to get onto the podium. Thomas Geyer raced Horst, Kalkar and Copenhagen. Each time he placed sixth. Perhaps this time … perhaps ….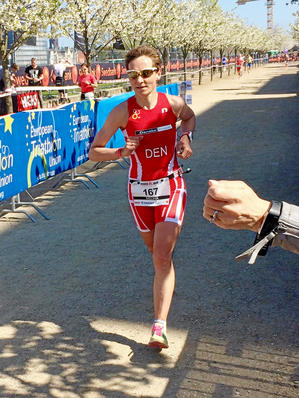 For the Women's 40-45 category, a runaway favourite is Denmark's Melina Olsen. 2016 was a back to back gold for her with victory in Copenhagen and in Zofingen. She did the double in 2015 as well with golds in Horst and Zofingen. Domination in Copenhagen on run and bike, she has the proven record. Moving up from the standard distance and holding the ETU title, Anke Hennecke GER will be hoping for a podium position with her speed on the run and bike but against the proven stamina of Olsen, gold looks unlikely. Fellow German, Sandra Morawitz knows what it is like to race against Olsen, with a 5th in Copenhagen. She went on to test herself over the standard distance in Aviles and Soria and comes to Sankt Wendel on form. Maria Buchvoll DEN might well place after her fifth in Copenhagen. Team GB has Fran Bungay. No racing in 2016 but impressive results in the past, with eight podiums and two wins. She will be bringing a Team GB "newbie", Gaynor Watts who will benefit not only from Bungay's advice but also he support of her partner, Simon Ward who is racing and who so spectacularly crashed out last year in Transylvania.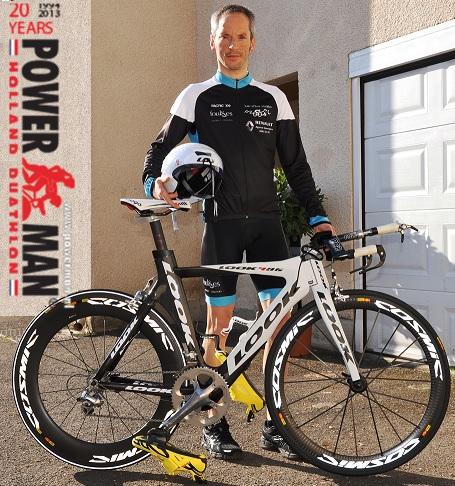 Amongst the men there is no clear favourite, but from France, Yannick Caillot, with his two bronze medals from Horst in 2014 and 2015, has shown the pace that is needed over this distance. With Benoit Riegel, silver medal winner in Kalkar and now moving up the distance, we might see the French sweep up a couple of medals here. Back in 2014 though, it was Denmark's Jonas Kappelskov whose power was no match for the French winner that year. He knows how much has to be done to race these distances and might just deliver for Denmark. Torsten Wambold, with a 4th place in Zofingen last year, improving greatly upon his tenth place in 2014, might well find himself on the podium. GB's Nicholas Pillinger won bronze in Kalkar and has raced Zofingen, just missing a top ten place. It was Dave Conner who raced in Copenhagen last year. He was rewarded with a top ten place and will no doubt be seeking to improve upon that.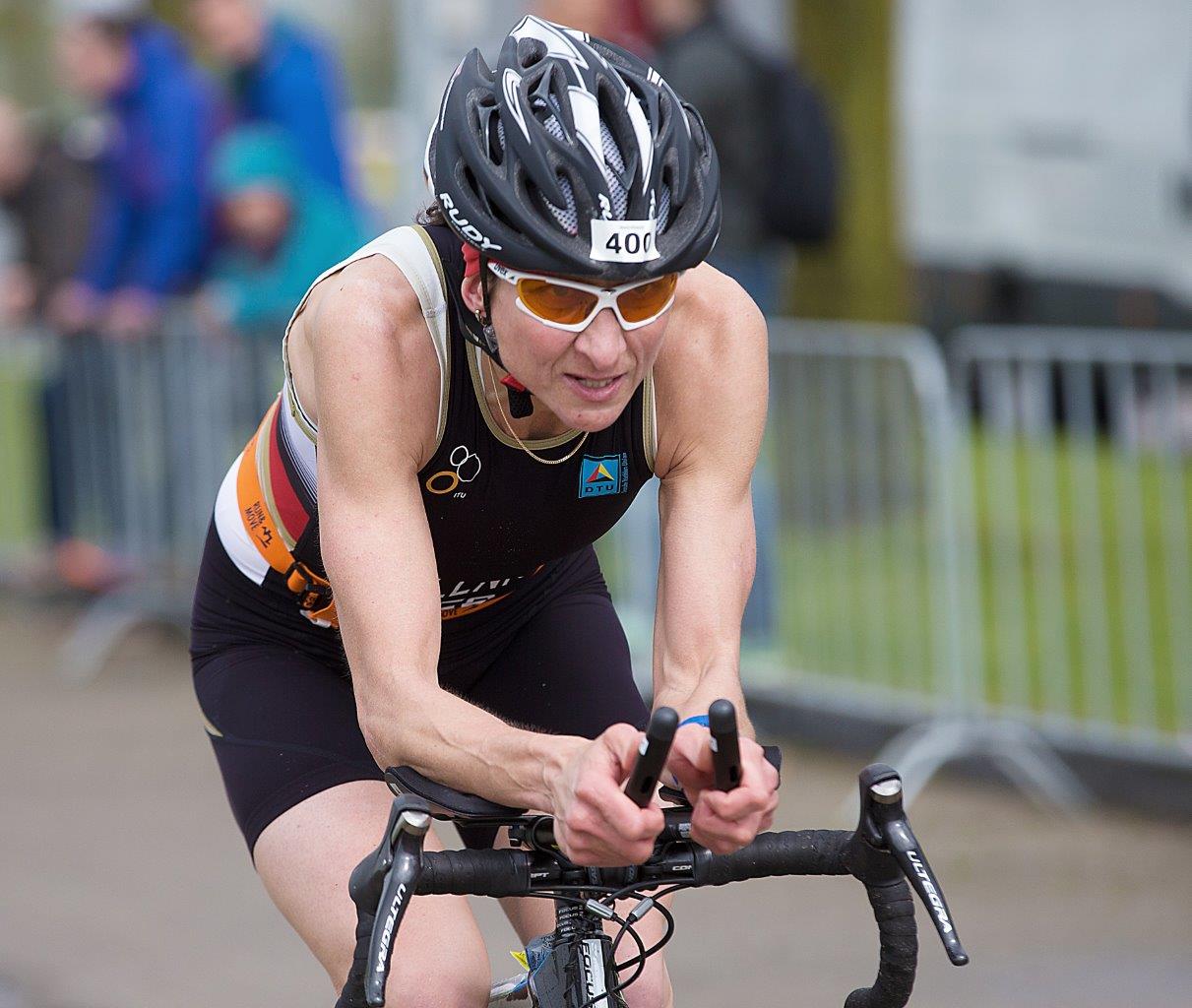 Moving on now to the Women's 45-49 category and we can expect some determined racing here. With German athlete Marion Gollnick at the top end of the age group and GB's Kirsty Prior just moving into this category, it may well be that the older German has the edge.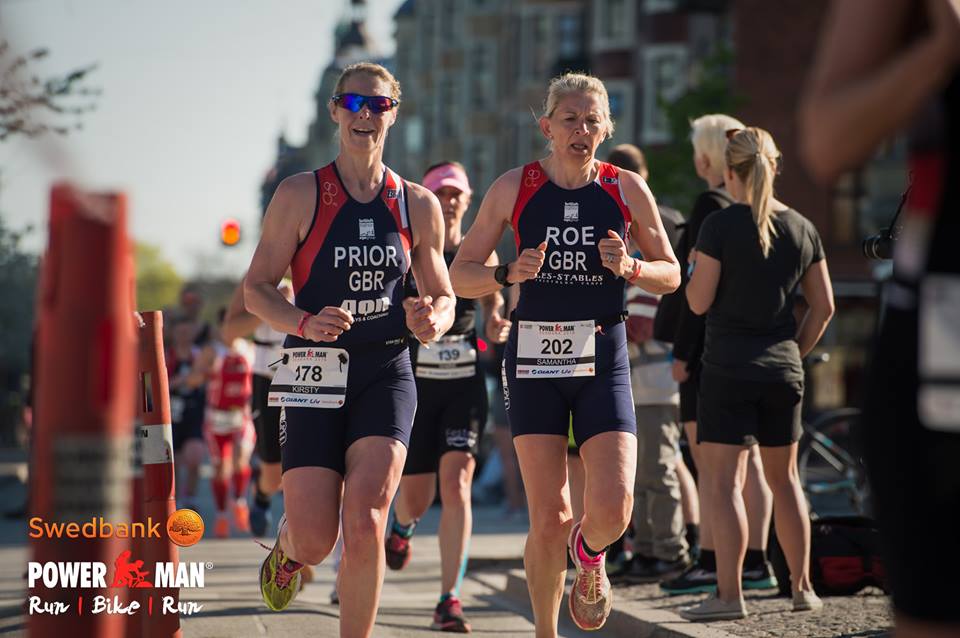 Last year she had just over 4 minutes on the Brit but this year, racing against each other and with the desire to get that advantage we can expect some exciting racing between the two. Gollnick and Prior also raced in Zofingen last year, again in different categories and over the longer and tougher distance it was again the German who took the lead. Prior raced Sprint in Soria recently and perhaps the injection of a bit of pace will work to her advantage over the shorter Sankt Wendel course. Watch this space! Both athletes should heed the pace of Kirsti Sharrett whose silver back in 2014 in Zofingen came with an impressive final 30k run of 2:34.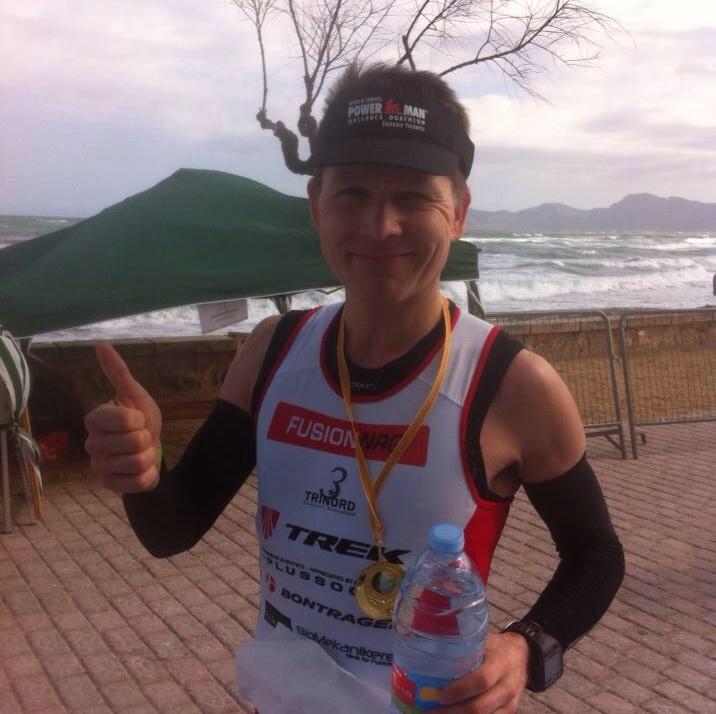 Amongst the men it is not an easy call. Just missing the podium last year was Spain's Tomás Ibáñez Mayo despite a stunning final run, he moves up from the 40-44 category and will be hoping perhaps that not only the podium but also the top place is his. He will be up against Denmark's Rune Gandløse whose biking in Copenhagen was stronger than the Spaniard's and, having lost out in Denmark by just 4 seconds, this could be the crunch race between the two athletes.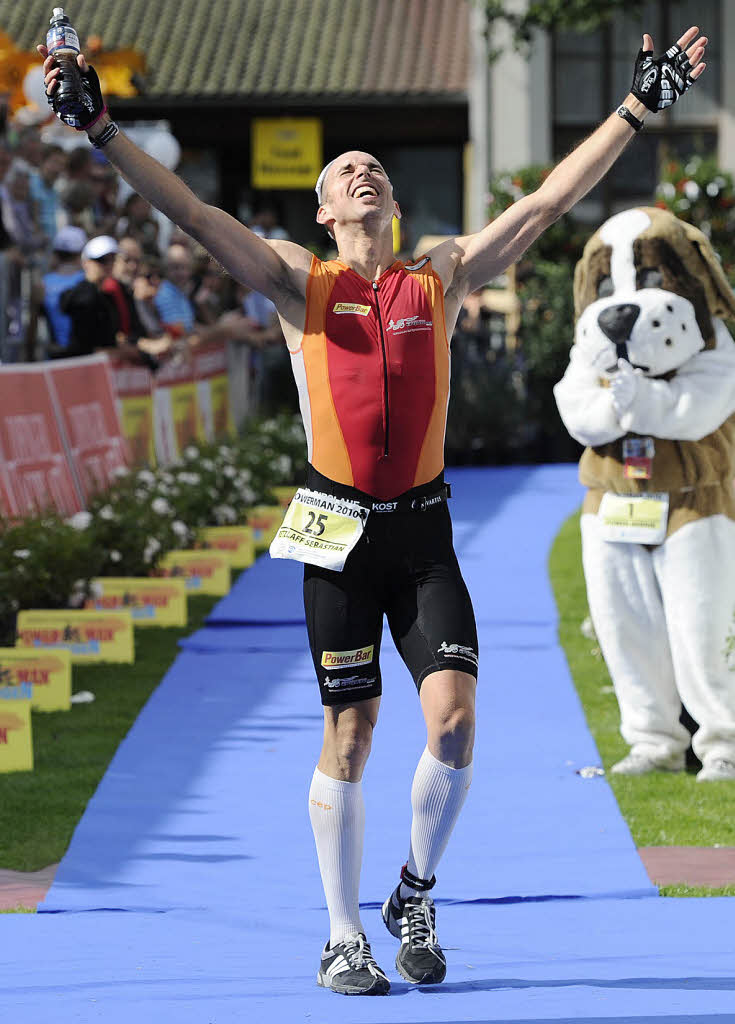 Germany's Sebastian Retzlaff posted a 7:09 in Zofingen last year. He is a major threat to the Spaniard and the Dane.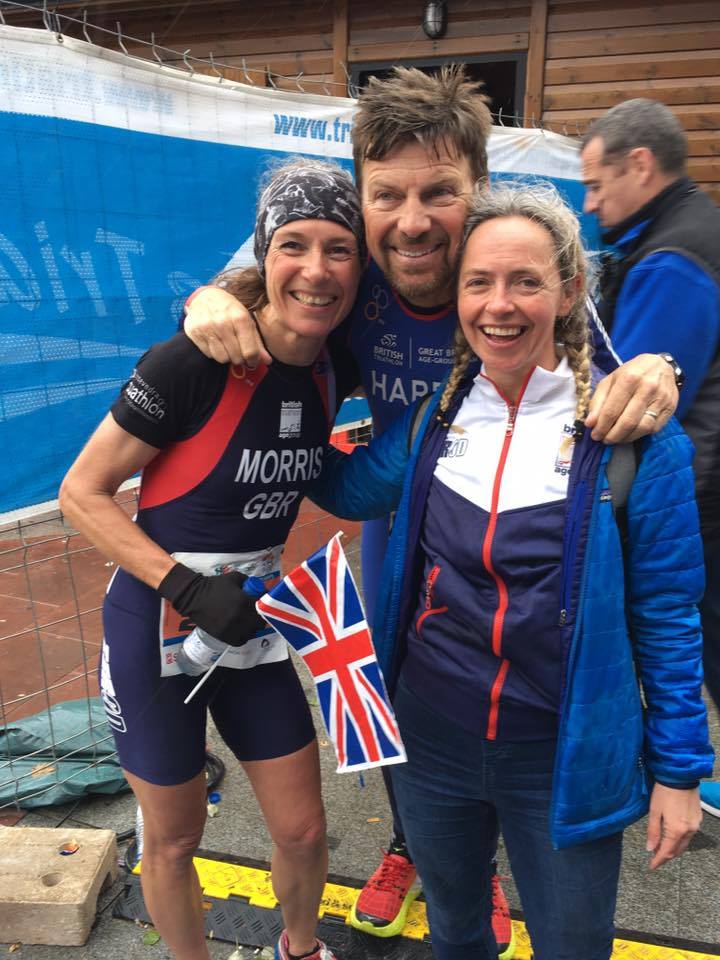 In the Women's 50-54 category, we are missing multiple World and European Champion, Gill Fullen, GBR. This will leave the door open for a possible GB gold and silver with last year's silver medallist, Kate Morris racing against bronze medallist Vikki Sivertsen.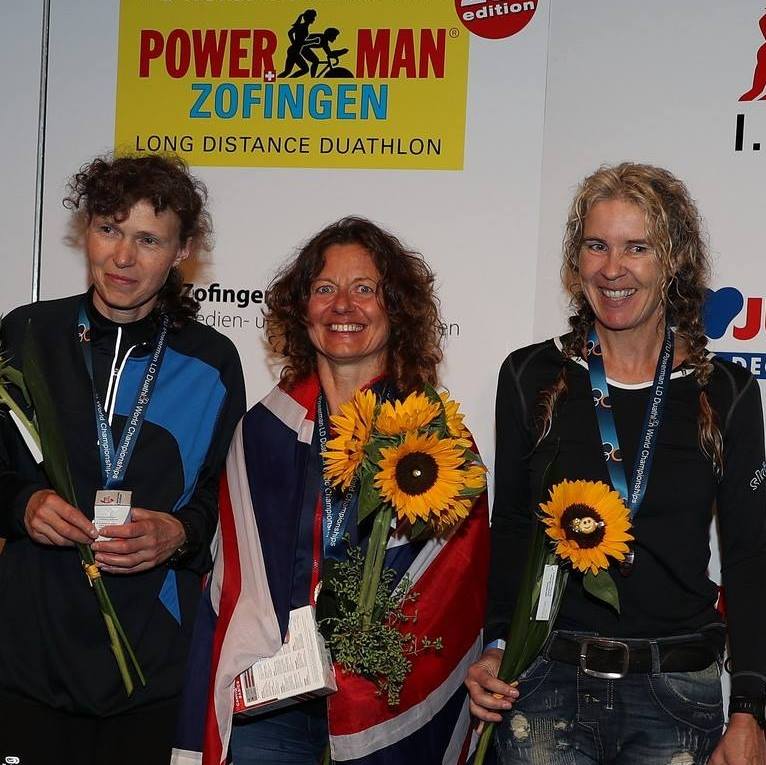 Sivertsen went on to take the title in Zofingen with a truly massive 54 minute lead. Claudia Hille's (GER) silver in Kalkar is a result she will want to repeat or improve upon and with a home crowd and that advantage, this is not going to be an easy category to race in.
As we look at the start list for the men, the question arises, "Has Paul Rogers worked on his biking since Copenhagen?" Rogers is a prolific runner, winning the Isle of Wight Marathon seven times but it was his biking that enabled Germany's Thomas Heider, who against Rogers lacked the run pace, to edge the Brit out on the bike to narrowly take silver ahead of Rogers who went home with bronze. Rogers' run pace was way ahead of the rest of the field and with a year in between, this could be his chance to set the record straight and take the win from Heider.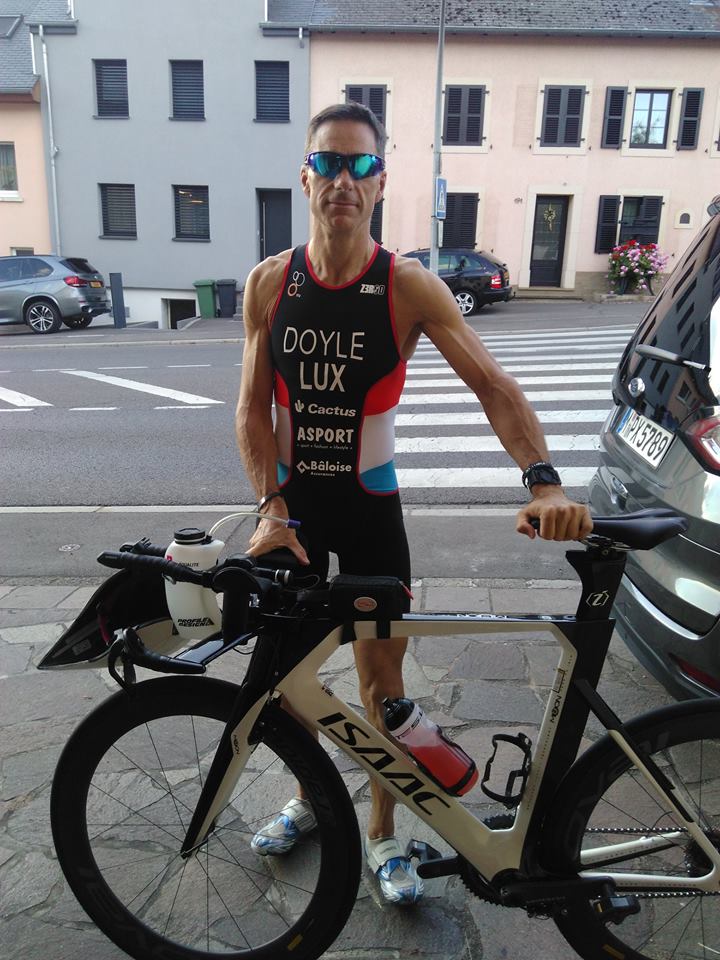 Luxembourg's, Candian-born Christopher Doyle is a major threat. A bronze in Horst and then a silver in Zofingen with a 7:26 finish shows his ability over the Classic and the World Championship distance.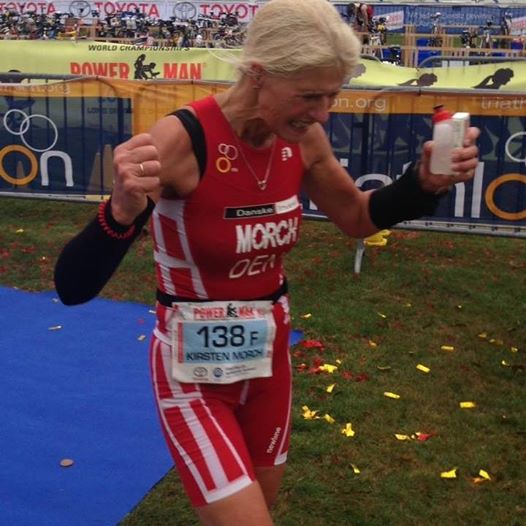 In the 55-59 Category, it will be Denmark's Kirsten Mørch racing all out for the title. Having lost out in Copenhagen last year on the bike to a fellow-Dane who has chosen not to race this year, she will have to dig deep to keep Britain's Boo Smith behind her.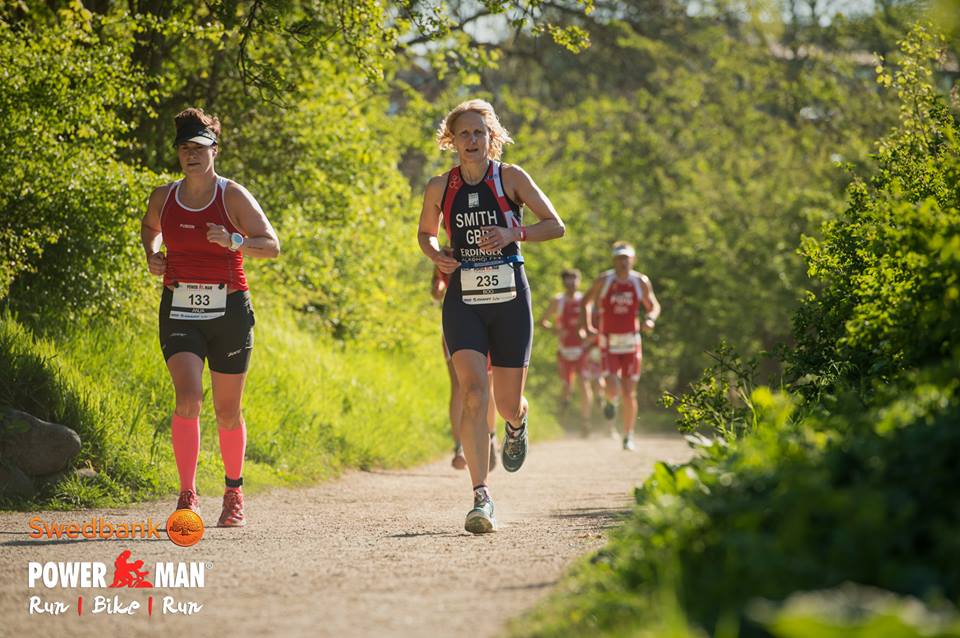 Mørch went on to win Zofingen with powerful performances on bike and run but Smith followed up her Copenhagen bronze with a bronze in Soria and some impressive riding to ensure her place on the podium. Behind her was Suzanne Apfel who was also edged out in Denmark last year. Between these three we can expect to see the pace being set.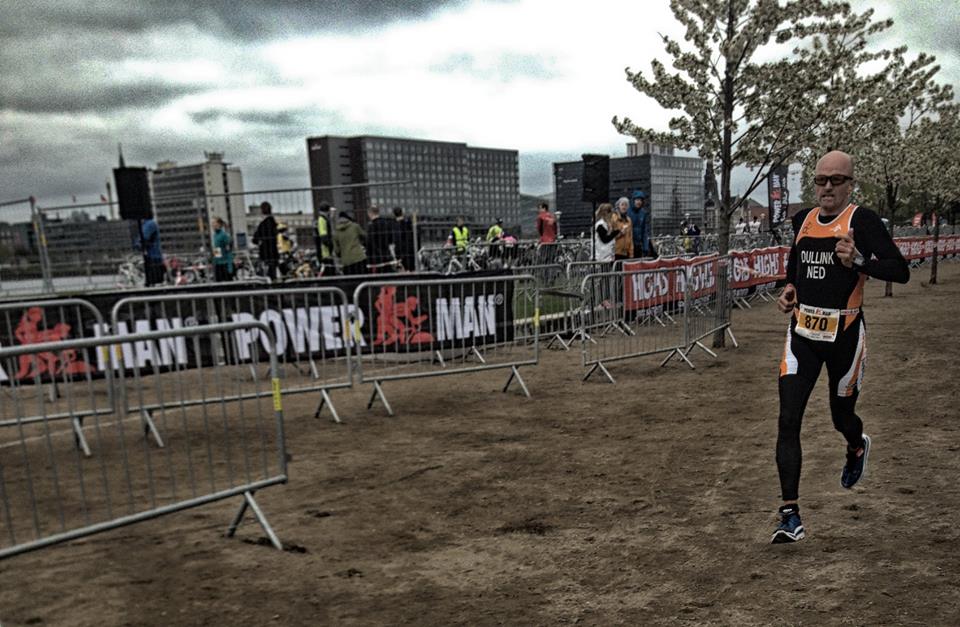 In the men's race the out and out race favourite is the Flying Dutchman, Henry Dullink. Title holder in 2014, 2015 and 2016 and World Title Holder over Standard Distance in 2016, he was beaten into silver by an incredible performance from a Spanish athlete in Soria over the standard distance. Coming now to the longer and more challenging 10k / 60k / 10k Dullink has the staying power to claim another title. GB's Peter Hollins will be doing his best to keep the Dutchman in sight and will be supported by the presence of Dr H, Team GB's Dean Hardie whose consistent racing has not yet delivered him to the podium but whose support for Duathlon has been recognised by many. Dullink would do well to keep an eye on fellow Dutchman, Jack Niessen whose world titles over the longer distance show stamina and power.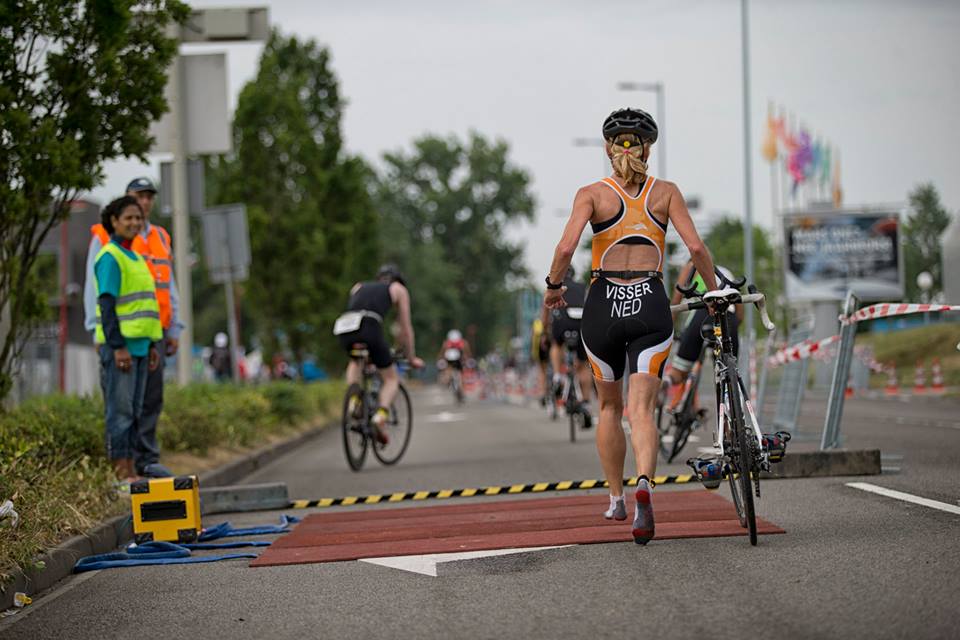 In the 60-64 category, we only have two women racing. Watch out for Elly Visser NED. She moves up an age-group this year and will be hoping that the advantage comes her way in perhaps a golden colour, to add to her Kalkar bronze.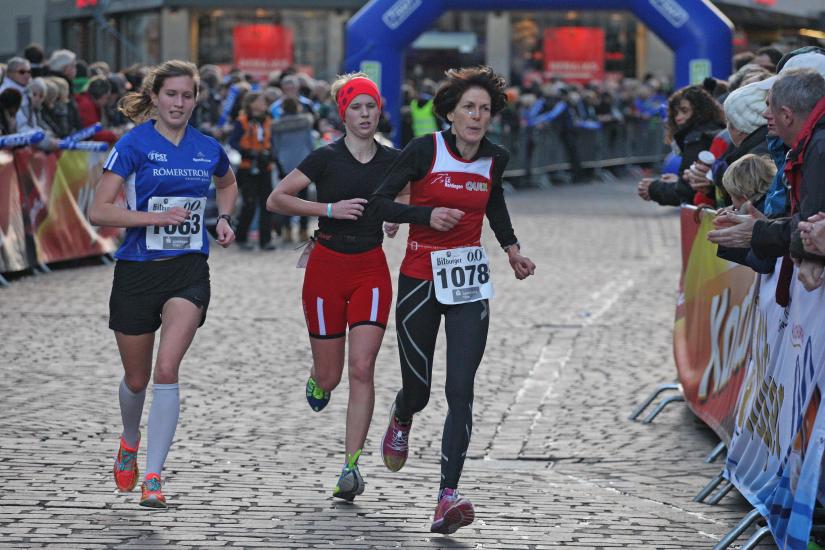 She will race against Germany's Gabriele Célette who has been absent for a few years now but who, when she raced ITU Long Course, was an emphatic winner. Titles went to her in 2011 and 2013 in Henderson and Belfort. A long distance, in fact an ultra-specialist, if she can repeat those performances, where she beat the great Dutch athlete Marijke Zeekant, then Visser will have a real battle on her hands.
The men's race will see the defending champion from Denmark, Karsten Olsen compete against Bernd Hauser who took bronze last year. Both athletes are strong but on paper, the Dane has the edge. With a partisan crowd cheering on the home favourite, he will have that home advantage but he will have to work hard to find the pace. Remy Jeannaud FRA, posted a 9:20 last year in Zofingen to take bronze. His initial run set the race alight but trouble out on the bike and final run that clearly hurt, saw his advantage evaporate. A chance for the podium awaits GB's Graham Harrison but it will be a tough call against the cycling power of the Dane, the German and the Frenchman. Absent for a while but when he raced, he was fast, is Austria's Franz Gruber. If he can reproduce anything like the 8:08 winning time in 2012 in Zofingen, then the celebrations will be anything but a "Silent Night".
There are no women racing in the 65-69 category, but amongst the men, GB's Peter Jagan will be hoping for a repeat and perhaps improvement on his bronze-medal position from Copenhagen. You would think that in this category it would be a relatively gentle way of life, but in this Age Group there are some seriously fit and strong men who, in their quest for victory, will take no prisoners.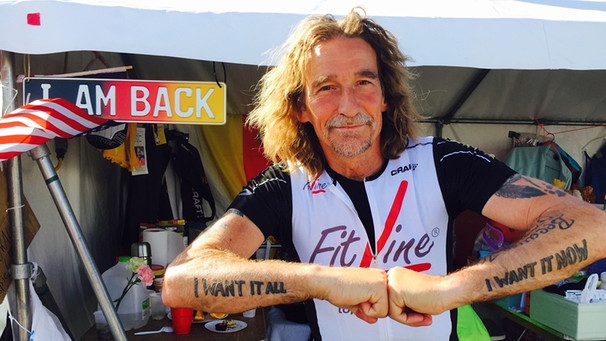 With a home crowd behind him Germany's Achim Heukemes will be relying upon his 2016 10:02 in Zofingen to clearly state to everyone else racing against him that he can go the distance and, in his case, come away from the biggest race with a silver medal. A remarkable athlete, back in 2009 Heukemes ran the equivalent of two-and-a-half marathons every day for 43 days to set a record for the 4,586 kilometres between Perth from Sydney. Konrad Puk's fifth last year in Copenhagen suggests that he is in with a chance of a medal this time around but he is likely to be pushed by Manfred Müllejans http://www.triathlon.org/athletes/profile/104604/manfred_muellejans who posted a 2:22 in Kalkar last year and only lost out in the final run.
Photo: Derbyshire Times
In the 70-74 category it is of course a delight to see Eleanor Robinson GBR race once more. Copenhagen gave her gold. Soria gave her gold and her sights are set once more on gold in Sankt Wendel.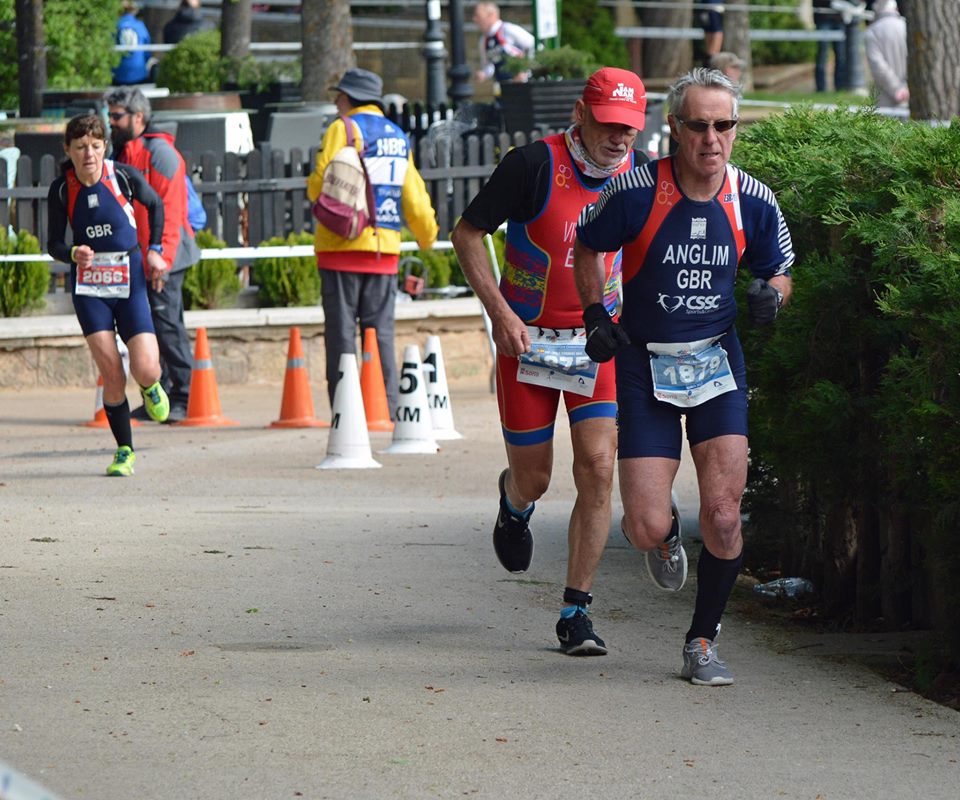 For the men, race favourite would have been Germany's Heinz Bauer. He had a great and in fact dominating first run and bike in Denmark but then disaster struck on the final run and the victory that we thought would be his vanished but, with GB's Mick Anglim moving up a category this year and having posted a much faster finish time in Copenhagen, he will pose a major threat to Bauer.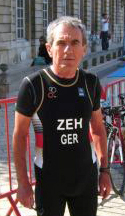 The final category we have is the men's 75-79 and here, race favourite has to be Ernst Zeh GER. Absent from Copenhagen last year, he was the title-holder in Nancy in 2012, Horst and Weyer in 2014, Horst again in 2015 and then Kalkar and Aviles in 2016. He will race against fellow German, Jürgen Eisfeld for the top place on the podium but I think we can all be assured that when it comes to applause at the closing ceremony, it will be at full volume for these Grand Masters of Duathlon.
A stellar line-up, from Age Group to Para to Elite. ETU Powerman in Sankt Wendel.
Related Event: 2017 Sankt Wendel ETU Powerman Middle Distance Duathlon European Championships
Latest
Videos
---
Latest
Event Galleries