NEWS
Russia hosts inaugural Organizers' Conference; looking forwards to 2019
By Paul Groves
|
28 Oct, 2017
2019 will see a major event taking place in Kazan. The ETU Sprint Triathlon European Championships are heading there and will offer medal chances to both Elite and Age Group athletes.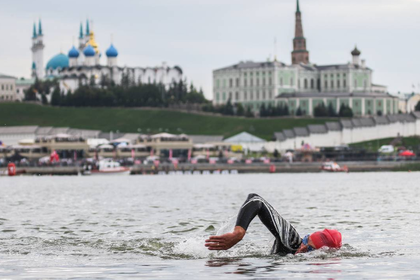 Kazan, or Каза́нь (RUS), or Казан (Tartar) is the capital and largest city of the Republic of Tatarstan, Russia and will be one of the host cities for the 2018 FIFA World Cup.
With direct flights to Kazan International Airport (IATA: KZN) from a variety of locations outside Russia and with easy connections using established airlines and with the major East-West trains going to and from the city on a daily basis, you could add a stop-over in Moscow en route. You can even get to Kazan by river boat if you have lots of time on your hands and want to really experience the joy of really long-distance travel.
All this is going to be waiting for you in 2019 but this last weekend, representatives from 25 regional federations and guest-speakers from the three main event organisers, Ironstar, Grom and Titan, met in Moscow for the very first Event Organisers' Conference hosted by the Russian Triathlon Federation, under the leadership of the Federation President, Petr Ivanov.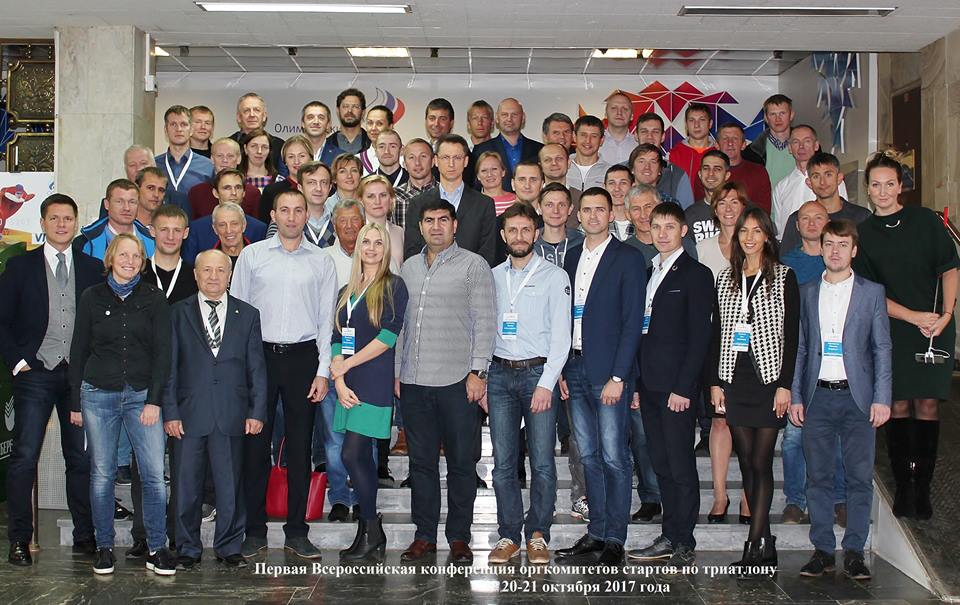 The reason for this conference? To ensure best practice and to move towards an "Event Standard" as a direct result of the massive increase in popularity and interest in sprint distance events, relays and mixed relays.
Held over two days, the delegates shared experiences, discussed ideas and plans for the future and had at last a chance to all meet together and pool their various skills and abilities. An initial meeting to present a unified and standardised approach was followed by a breakout to smaller groups who focussed upon their regional needs.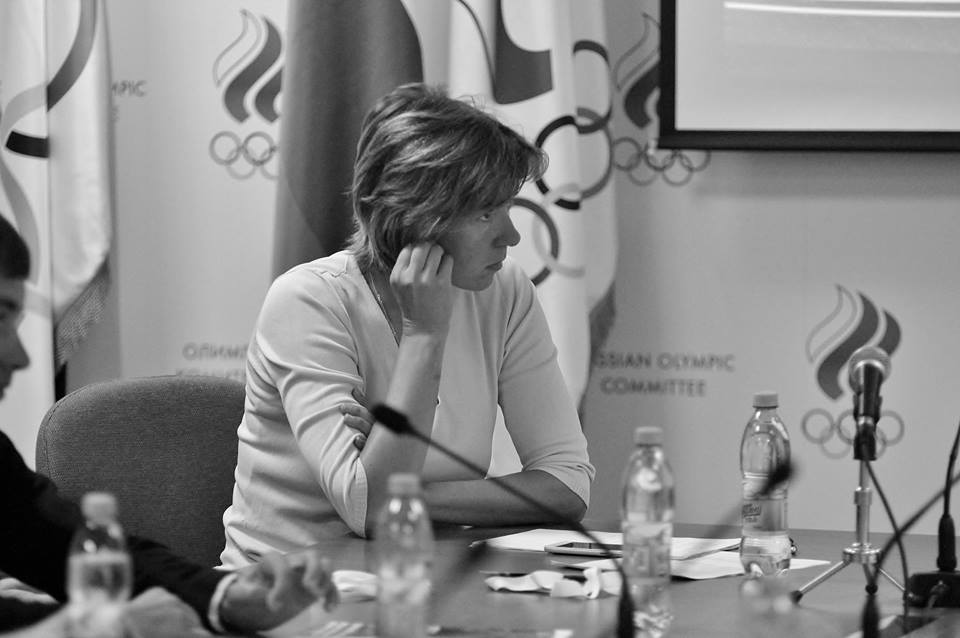 Galina Shipovalova, General Secretary for the Russian Triathlon Federation and ETU Executive Board member, explained that all presentations and other materials will be posted on the Federation Website so that organisers can all access the resources.
For the Russian-speakers amongst you, this is the direct link.
We were lucky that moments from this conference were captured by Tati Kuntsevich. большое спасибо !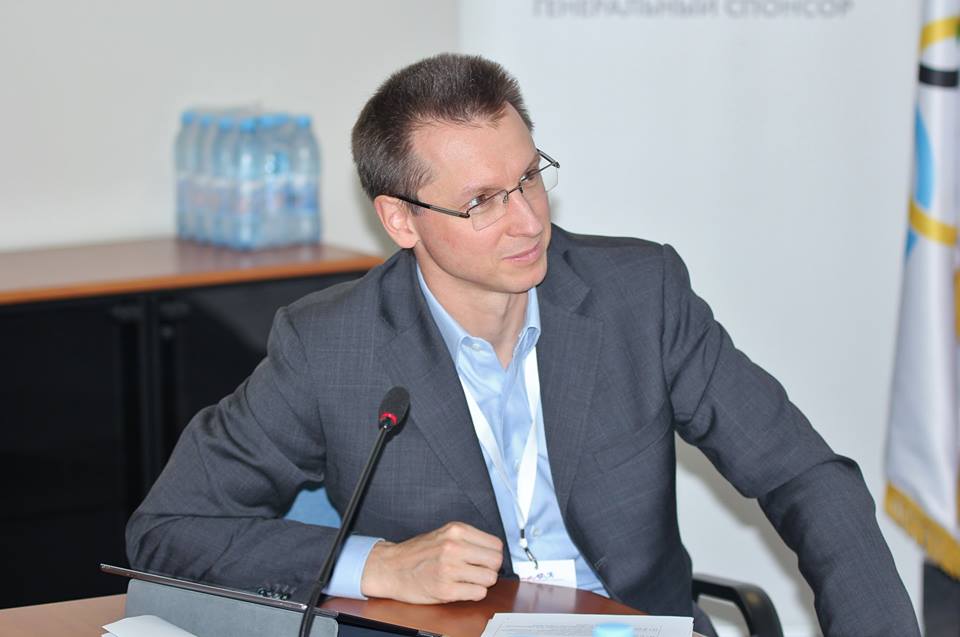 Peter Ivanov, President of the Russian Triathlon Federation was clearly delighted with the outcome. "The conference will definitely become a regular one. We have already held a working meeting this year with the participation of representatives of the event organizers, but on a national scale, nothing like this has happened before. We are trying to organize a platform for discussions, for dialogue, for sharing experiences, in order to improve the quality of events; ensuring safety and synchronizing our race calendar.
We discussed many issues that concern organizers and members of our triathlon community. We also covered a variety of technical points and compliance with the requirements of these rules. We have to grow and develop in line with the growing interest in triathlon in our country. The conference really benefited from the passionate, open and direct discussion. We covered the most important topics and as a result of this direct exchange of experience we will be able to enable all organizers to apply in their regions the best practices that they see in their colleagues.
The feedback from our conference delegates was very positive indeed. The key message we got was that we need to take the best from each and every organizer and apply that to create the best possible product, regardless of whether the individual organizer is working for himself, or whether he works from the regional federations.
The main result is the exchange of experience and working practice that the participants shared with each other and which they will now take back to their regions, where they will try to apply this fresh knowledge to local competitions."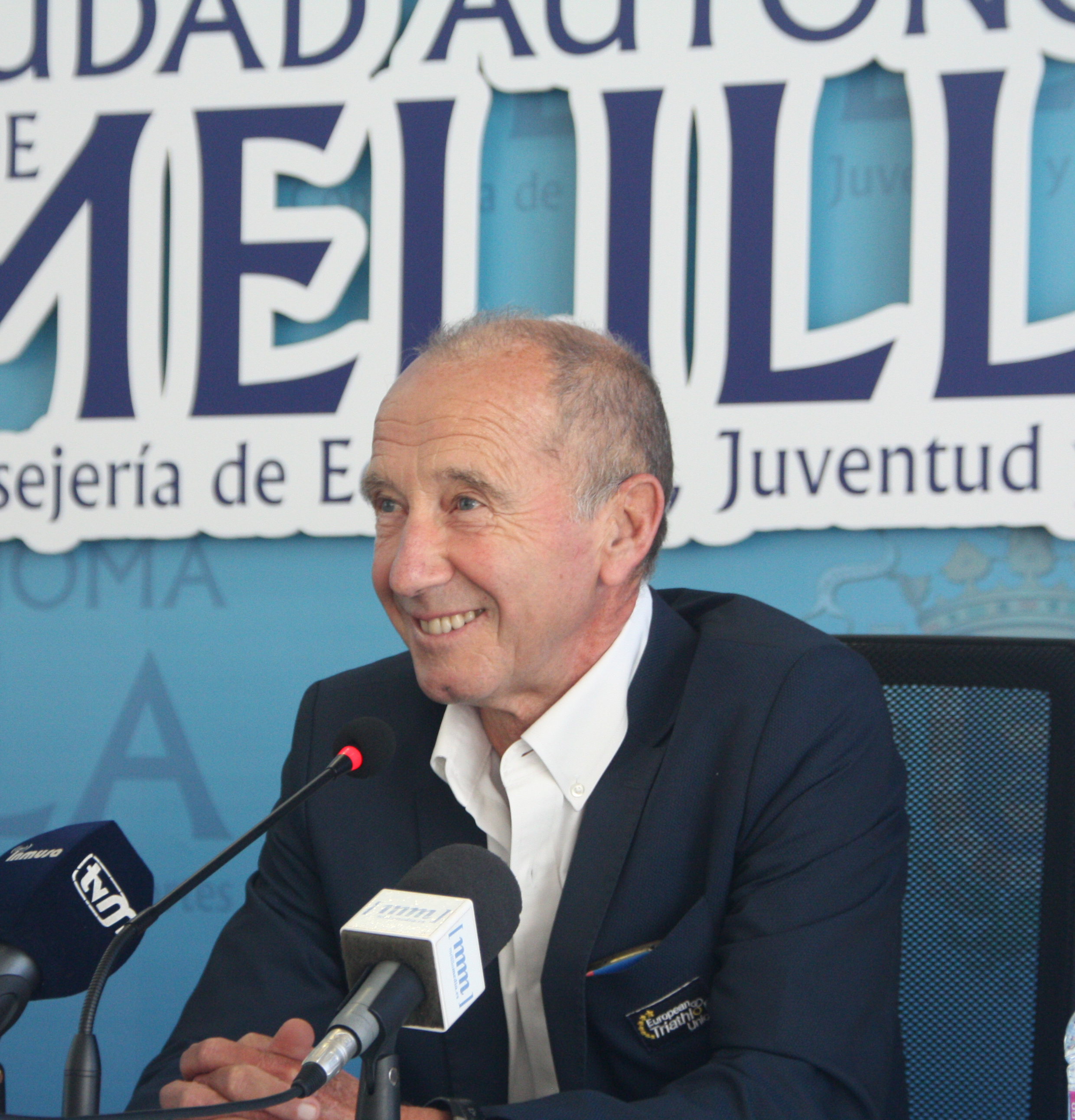 ETU President, Renato Bertrandi, "I am very pleased that the Russian Triathlon Federation, led by Petr Ivanov has hosted this Event Organizers' Conference. There is so much that can be learned from these great meetings of minds. ETU has been hosting such conferences for a number of years now and as a result we can see very clear evidence of improvements of our "product" across Europe. We will be holding the Presidents' Conference in Moscow in 2018, in March and it will be once again a golden opportunity for representatives from all over Europe to share ideas and enjoy Russian hospitality.
I have first-hand experience of the enthusiasm, drive and determination of event organisers in Russia and know that sport is held in high regard and is now beginning a new chapter; with lessons having been learned and with hopes and expectations riding high. Under the leadership of Petr Ivanov, I am sure we are all looking forwards to not only our meeting in March but also to the ETU Kazan Sprint European Championships in 2019."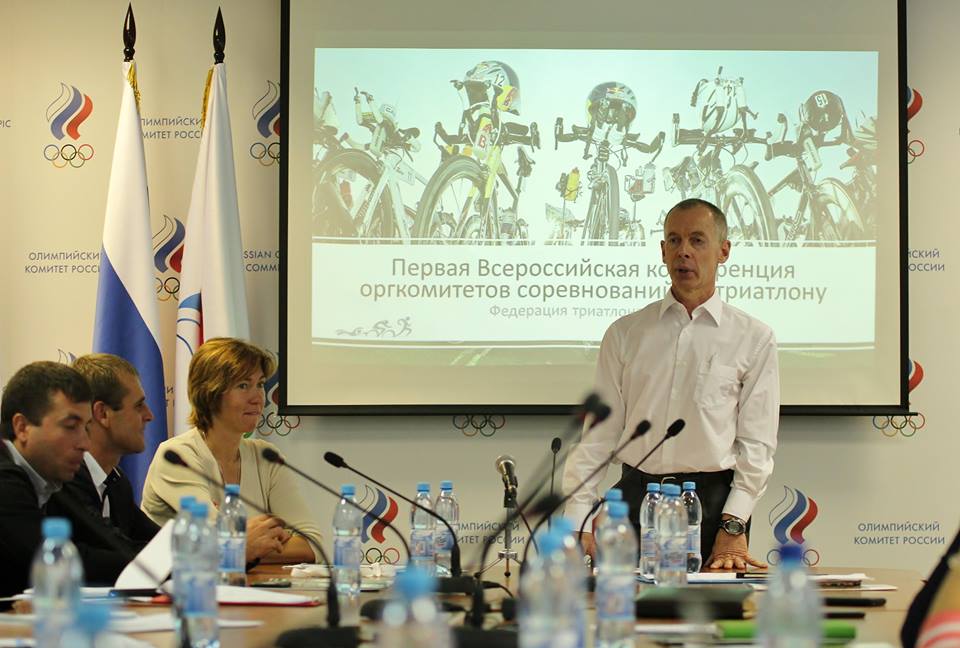 This Conference also provided an ideal opportunity for the Russian Triathlon Federation to discuss with representatives from the Tatarstan Sport Ministry the critical aspects of the 2019 ETU Championships; ETU requirements and standards, sport and additional event program, Age Group European Championships race and promotion and the general project plan. The result of this important interaction was simple, "We can! Без булдырабыз! Bez Buldirabiz"
The test event will take place in August 2018 with the National Sprint, Paratriathlon and Age Group Sprint Championships. If you want a couple of sneak previews of the host city for the 2019 ETU Sprint Championships, then click these two links and see just what Tatarstan has to offer.
There was also input from the triathlon community in Crimea. Viktor Shankin, Chairman of the Federation of Triathlon and Multisports said, "The conference is very important and necessary. We covered pretty much all aspects of holding triathlon competitions and the overall development of triathlon in the regions. We also covered topics relating to officiating and refereeing but this is still "work in progress" as there are still many areas where we need to focus on the development of refereeing. This applies globally. We still see some areas of subjectivity but we are constantly gaining experience in officiating.
They made their views, proposals, and representatives of the three major organizations that host events, they talked about their attitude to the event. Many events formats were proposed. There are a lot of them, and they are all acceptable. But the conduct of competitions in different regions of Russia is individual, and depends on many factors.
The one thing that I saw across the board; from the organizers, from local governments, municipalities and so on, was positive. To all the questions we raised, they provided competent answers. On this basis I am fully confident that all of these issues will be further developed.
I am also fully confident that the overall strategy proposed by our president Peter Ivanov is correct. At the conference there was the chance for impassioned discussions and some quite tricky questions, but the situation was in fact quite relaxed and without any negative moments during the conference, but subjectivity will of course always be present.
I am now heading back to my region, where I will hold an internal meeting in the next few days and there I will certainly deliver everything I heard from my triathlon colleagues and we will try to take on board the most useful things learnt at the conference.
Our federation is only two years old and the administrative situation is not so simple but we are growing, developing and I'm sure that triathlon will continue to develop in Crimea. This is a fertile land where it is possible to develop our sport and hold triathlons over any distance."
From one of the main Event Organizers, Andrey Kavun, General Director of Ironstar, "The main challenge, which we managed to meet, was to gather all the organizers of Russia in one place. That way people got to meet each other and share ideas.
For the future, I think it's necessary to create a survey, to find out before the conference which topics are the most relevant to make its content more relevant. Then specific questions will be discussed in more detail and solutions will be faster and more correct.
It would be great to invite speakers to organize such international conferences, listen to their speeches and learn their experience. It would be interesting to everyone and us and the organizer of events in the regions. As for the synchronization of the calendar of the competitions, this was a major topic for discussion and I can say that the market is growing and we will not be able to exclude the clashing of events by deadlines. This is normal and the same all over Europe, where one day there may be several major events. Moreover, it helps the market to grow."
The main event organizers were joined too by a new team, Altai3Race, who are based in the eastern reaches of this massive nation. They offer a series of sprint and middle distance events alongside some smaller local triathlon projects.
If you want to check out any of these Event Organizers, then here are the links:
So, with their first major Event Organizers' Conference behind them and with the huge increase in participation and interest in triathlon, Russia is getting ready for us.
---
Article gallery
Latest
Videos
---
Latest
Event Galleries